---
World Of Watches
Patek Philippe and Cortina Watch celebrate five decades of partnership
In collaboration for the long haul, Patek Philippe and Cortina Watch celebrate five decades of friendship and retail partnership.
An alliance that spans 50 years speaks volumes about trust, respect, and shared passion and values, and when the partner in question is Patek Philippe, the last independent, family-owned Genevan watch manufacturer, the match is truly one of unparalleled privilege and prestige. One may say Cortina Watch got a lucky start in what began as a professional encounter over 66 years ago between founder Anthony Lim and the late Henri Stern, the grandfather of President of Patek Philippe, Thierry Stern.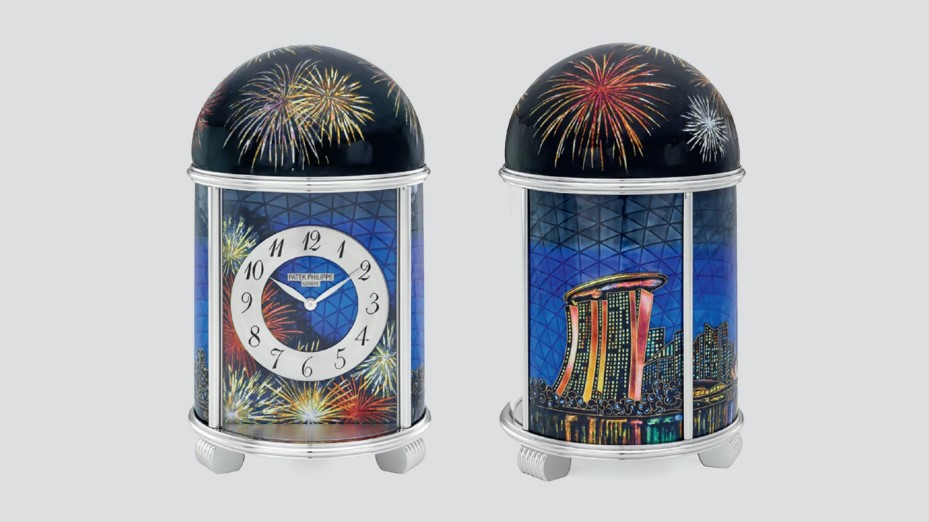 When Cortina Watch was founded in 1972, it also started the journey of representing Patek Philippe, now developed into a five-decade retail partnership that has synergistically established both the brands across the Southeast and East Asia region. It cannot be anything but the proudest to say that one manages six Patek Philippe specialist boutiques across Asia, which Cortina Watch can lay a claim to today. In turn, Patek Philippe as one of the most respected brands in Swiss fine watchmaking has also found a loyal and dependable business ally in Cortina Watch.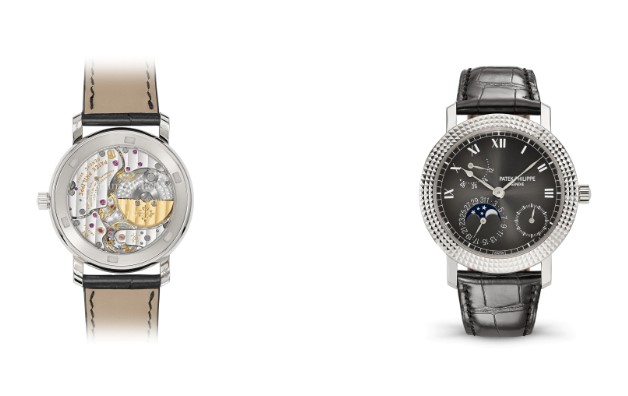 In celebration of the 50th anniversary of Cortina's founding as well as its five-decade partnership with Patek Philippe, a special 100-piece limited edition Patek Philippe Ref. 5057G- 010, a refreshed version of the Ref. 5057R-001 created for Cortina Watch in 1997 to celebrate its 25th anniversary, has been created. Crafted in white gold, the golden jubilee commemorative model takes a leaf from the silver jubilee creation in featuring the same triple row guilloched "Clous de Paris" hobnail bezel, paired with a charcoal grey sunburst dial with a black-gradient rim, white transfer-printed Roman numerals and white gold, pear-shaped hands. The in-house
Caliber 240 PS IRM C LU drives the Ref. 5057G-010, whose display is geared up with two subdials indicating the date, moon phases and power reserve, along with a small seconds indication between the four and five o'clock hour markers. The transparent sapphire case back, while bearing a commemorative inscription "Cortina Watch 50th Anniversary Since 1972" in white also affords a handsome view of the timepiece's ultra-thin, self-winding movement with a 48-hour power reserve.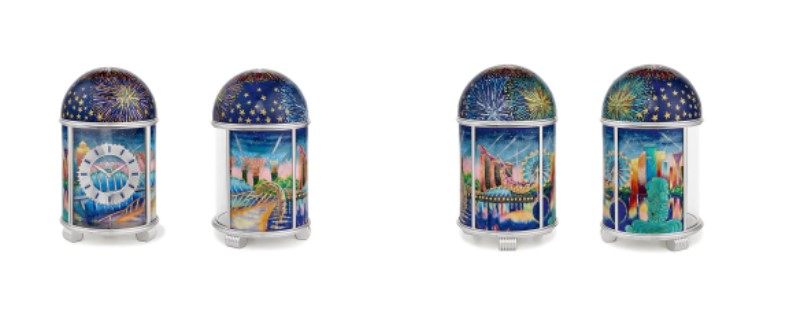 Also to commemorate Cortina Watch's twin milestones, the Genevan manufacture has also created a unique dome table clock in Grand Feu cloisonné enamel, the Ref. 20145M- 001 "Singapore Skyline". Paying homage to the impressive urbanscape of Singapore where Cortina Watch launched its second Patek Philippe boutique, the dome clock depicts beautifully the island state's most iconic landmarks such as the Merlion mascot, Gardens by the Bay, the Esplanade and Marina Bay Sands.
To render the skyline visual, the enameller used 9.2 m of 24k gold wire, cutting the length into tiny segments and shaping them to craft the contours. Fifty enamel colours—47 transparent, 1 opaque and 2 opalescent—were roped in to give the cityscape imagery a magical tint, replete with subtle gradations and layered effects set in 10 to 14 rounds of firings at temperatures ranging from 890° to 910°C for each enamelled plate. A final sprinkle of cascading gold and silver dust showcases 50 gold stars and fireworks which ignite the gradated blue to indigo night sky backdrop on the dome clock to symbolise the golden jubilee celebrations.
Centred in front is a guilloched hour circle that is skilfully accentuated with floral-inspired dentate edges referencing the blooms of the garden city, alongside 12 baguette lapis lazuli markers and a cloisonné enamel dial centre. Indicated discreetly below the dial centre of the clock, powered by the Caliber 17''' PEND mechanical movement rewound by an electric motor, is an engraved inscription "Cortina Watch – 50th Anniversary – Since 1972".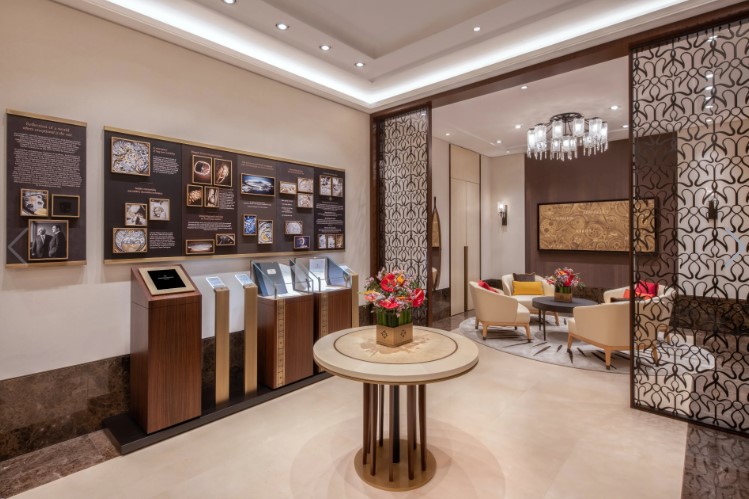 As Patek Philippe timepieces are also regarded as precious heirlooms that are passed down generations, the connection between the Genevan manufacture and the Southeast Asian fine watch retailer is also in a similar sense defined by an inter-generational friendship between the Stern family, the owners of Patek Philippe, and the family of Mr. Anthony Lim, the custodians of Cortina Watch.
"The friendship between my grandfather, father and Mr. Anthony Lim started over 66 years ago and it still stands strong today, much like the relationship between Patek Philippe & Cortina Watch. This is a unique and precious relationship that truly transcends generations, and I am proud to be part of this very special celebration and to present the Ref. 20145M-001 "Singapore Skyline" Dome Table Clock to Mr. Anthony Lim on behalf of my father. We look forward to another 50 years of great partnership and for our next generations to keep this friendship going", says Mr. Thierry Stern.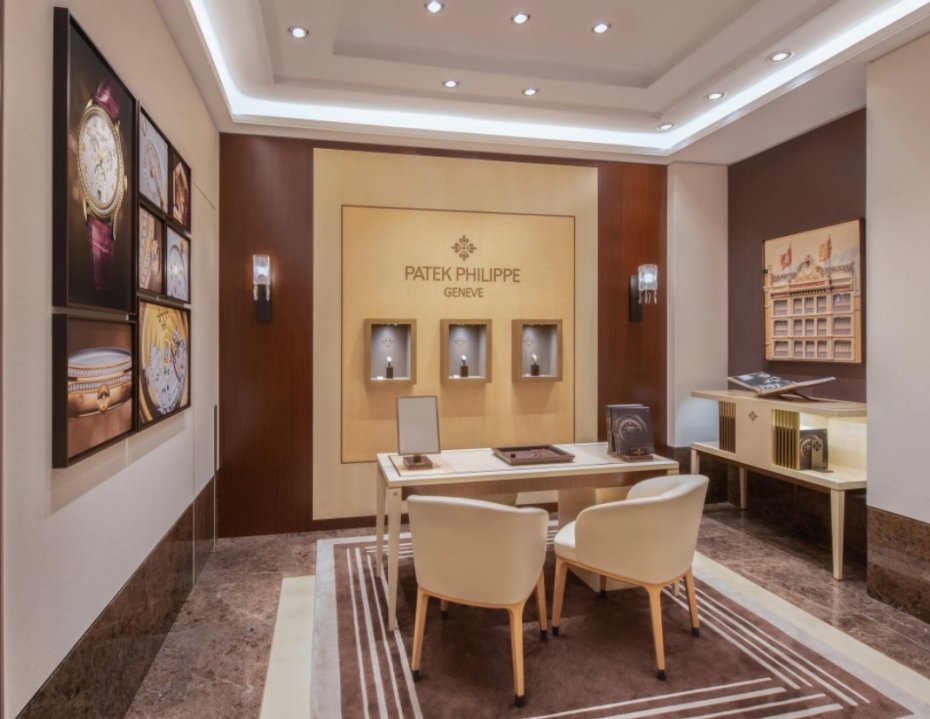 To mark the longstanding partnership, a travelling exhibition co-hosted by Patek Philippe and Cortina Watch will be held at Patek Philippe boutiques across the region, starting with Singapore before travelling to Taiwan, Thailand and Malaysia, and returning to Singapore at the year-end.