---
World Of Watches
Jacob & Co to exhibit at Penang Rendezvous 2019
The American luxury jewellery and timepiece brand Jacob & Co. glitzes up our nautical event with some of the most precious masterpieces at Penang RendezVous 2019.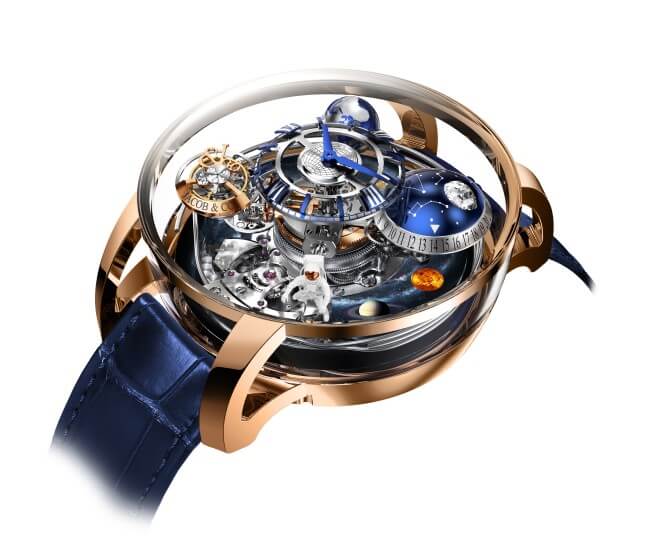 Besides being a showcase for swanky yachts and supercars, Penang Rendezvous is also the home to the precious creations of luxury watches. Joining the list of exhibitors for the 2019 edition is the luxury watchmaker Jacob & Co.
Therefore, we can expect to see some of the most precious timepiece creations from them in the 3-day lifestyle event, from 11th to 13th October at Straits Quay.
Founded by Jacob Arabo in 1986, Jacob & Co. first started out by making high-end jewellery and ventured into the luxury watch market in 2002. It gained ground when Faith Evans and The Notorious B.I.G. noticed their brand which then led them to a business opportunity with the high society.
To date, the brand has amassed a big number of fans with its revolutionary creations.
Some of the highlights of their groundbreaking timepieces include Astronomia Casino, a convention-defying invention that conflates the ideas of watch and roulette wheel; Fleurs de Jardin, a symbol of springtime that is shrouded in plethora of colourful gems; and Epic x Chrono "Messi", a collaborative creation yielded from the partnership with Leo Messi.
If you are into luxury watches, make sure you drop by Straits Quay, Penang from October 11th to 13th to visit the Jacob & Co. exhibition.