---
Style & Beauty
The Noses Behind Iconic Fragrances
Many fragrances we wear today would owe their existence to the intricate curation of scents by Guerlain, Dior and Chanel.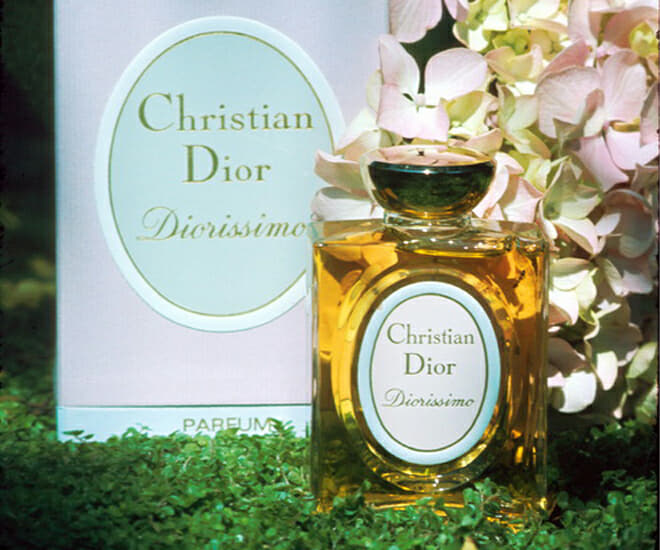 2021 saw a surge in many people's interest in self-love and self-care, it may have been due to the pandemic where we were restricted to the confines of our own homes and the most immediate needs to address were the two. Then, there was the growing trend of emulating "going-out" habits to preserve our sanity — why wear perfume only when one is heading out, how about smelling yourself when you're WFH?
As several borders are opening up, the inward introspection is slowly and naturally translated back to their outgoing nature. Also, we are going back to the most asked question when it comes to fragrance: what does smelling good mean to someone other than yourself?
In a market where every leading pop star has their own fragrance, it can be difficult to identify just one that might suit a particular mood or even one that you will strongly identify for a long time to come. Therefore, we thought it would be interesting to shed light on some iconic fragrances and the erudite noses behind them who have set almost insurmountable precedents for modern perfumes, to provide a base and further narrow the search for the elusive ideal scent of you.
Chanel N°5 by Chanel, Perfumer Ernest Beaux, 1921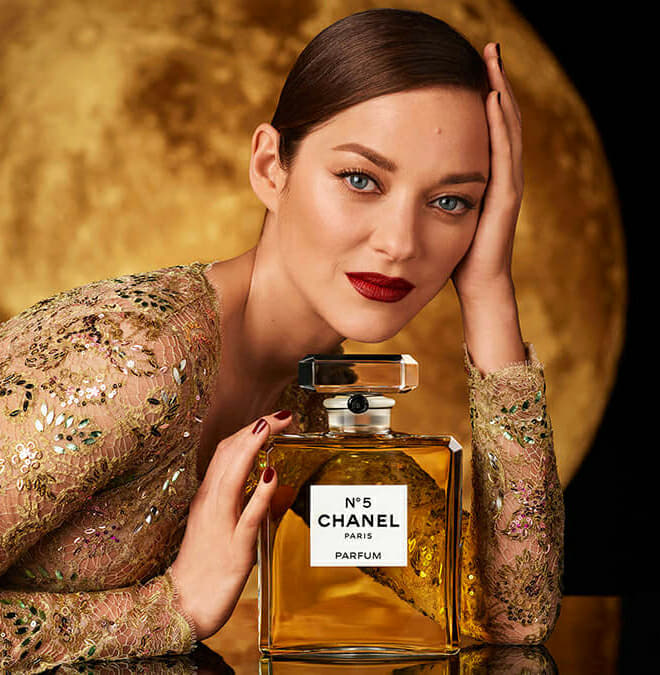 In the world, there is only one Chanel N°5 and it stands uniquely apart from other contemporary perfumes. It was Coco Chanel's vision of authenticity that birthed the legendary scent and Chanel N°5 has become largely synonymous with a luxurious lifestyle, elevating vanities all around the globe for the past 101 years.
The master perfumer behind this scent was Ernest Beaux. The origin of this iconic fragrance began when Beaux created a scent that would allow the wearer to not just smell like a rose, a typical floral note, but to conjure a scent that elicits a modern woman.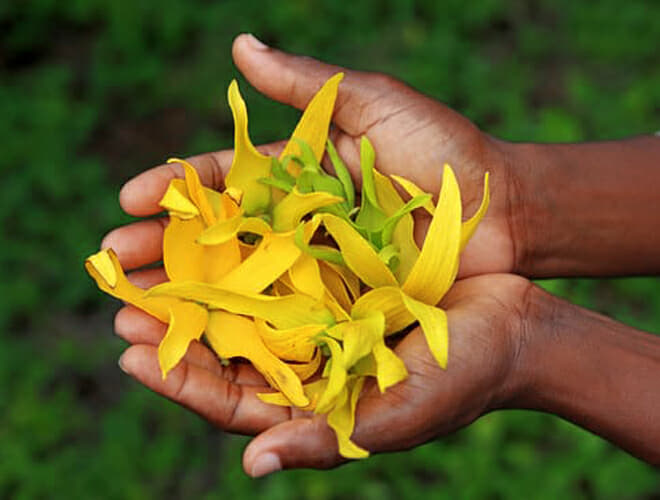 The final formula, which debuted in 1921, has notes that include jasmine, ylang-ylang, may rose and sandalwood, along with a copious amount of aldehydes that give the perfume its distinctive easy and simple scent much like fresh laundry. The aldehydes content in Chanel N°5 makes it outstanding with the right balance of raw materials that together concocts a smooth and complex smelling fragrance with beautiful development. The result is an unforgettable signature of Ernest Beaux and Coco Chanel.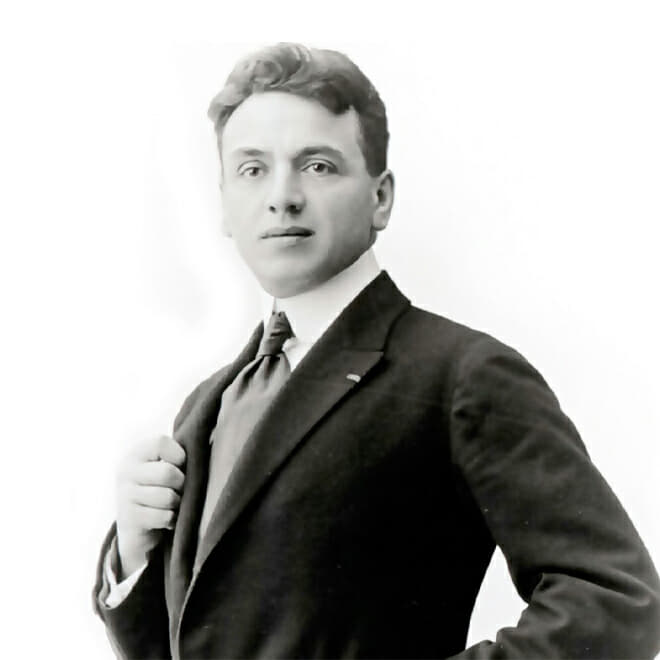 Traditionally, respectable women wore perfumes that smelled like singular flowers while salacious and more racy ladies stuck to more bold scents such as musk or jasmine. By choosing a scent that blended the sensual attraction of jasmine and musk, sweet-smelling flowers and aldehydes, Beaux created a scent that pushed the boundaries of perfumes as an indication of social status and demonstrated the contrast of the ingredients used.
The high percentage of aldehydes of Chanel N°5 allowed the fragrance to linger on the wearer's skin for a long period of time and this became the golden standard for later scents as modern-day women entered the workforce.
However, some consider Jicky by Aimé Guerlain which was released in 1889, to be the first modern perfume. Instead of emulating the smell of flowers, Jicky was also a combination of natural and synthetic ingredients that created a scent that was versatile for any occasion.
Jicky by Guerlain, Master Perfumer Aimé Guerlain, 1889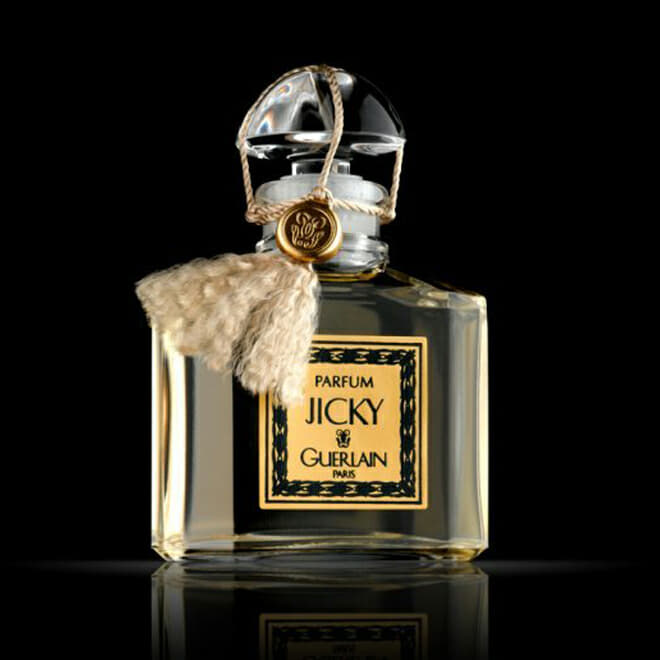 Jicky was created in 1889 by Aimé Guerlain. The interesting tale behind the creation of this perfume was that Aimé Guerlain created it in memory of a lady he loved whose nickname was "Jicky". It was considered to be one of the very first "modernised" creations of fragrances along with Chanel N°5, in terms of its use of synthetic extraction and production. But unlike its counterpart, Jicky was a unisex scent.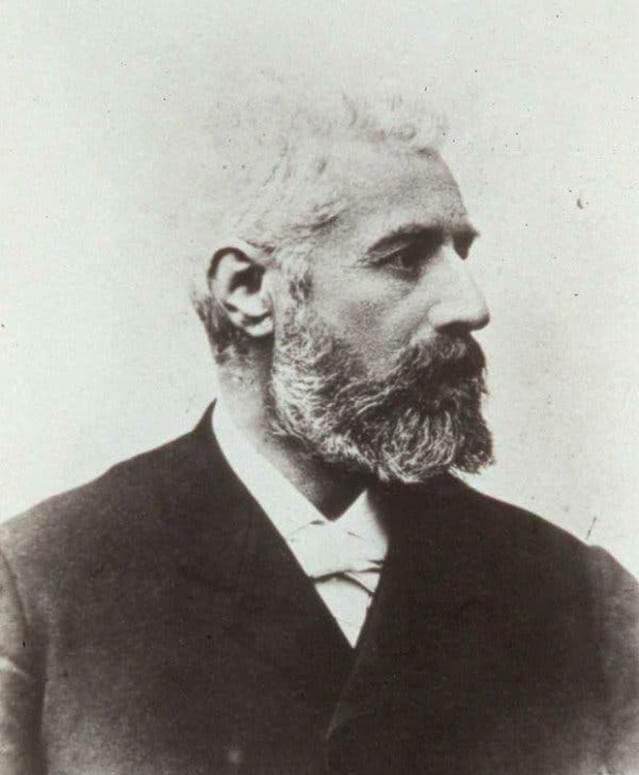 In fact, Jicky was originally promoted as a men's fragrance before the family-run company struggled with sales and decided to market the scent to women to boost sales. In the following years, there were winds of change in the fragrance world. Synthetic ingredients were gaining prominence and Aimé Guerlain gladly embraced this new trend. Soon, including new man-made materials became a unique style of Guerlain's perfumery which endures even to the modern day.
Aimé Guerlain's most famous creation, Jicky, was the first to include the identifiable "Guerlinade", a secret accord of notes that is like a secret "code" to recognise a Guerlain scent on someone. The addition of a blend of coumarin and vanillin offers a new dimension to its otherwise vibrant citrusy-herbal nature. The newly discovered synthetics ingredients and a blend of gourmand elements give Guerlain its distinctive signature scent through its range of perfumes.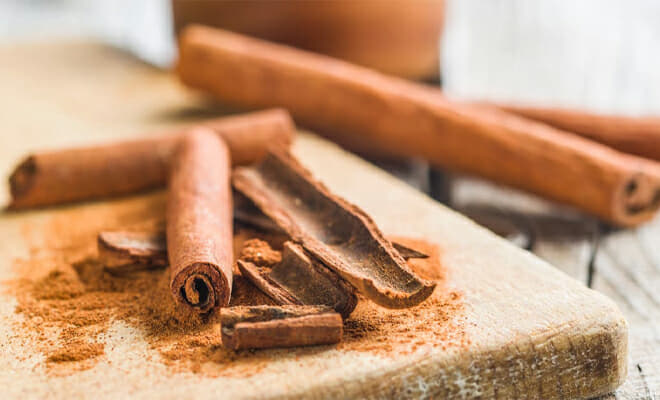 Aimé Guerlain's Jicky opens up the way for such distinctive and trendsetting scents like Guerlain Shalimar (1925), Chanel Bois des Iles (1926), Must de Cartier (1981), and Christian Dior Dune (1992).
Shalimar by Guerlain, Master Perfumer Jacques Guerlain, 1925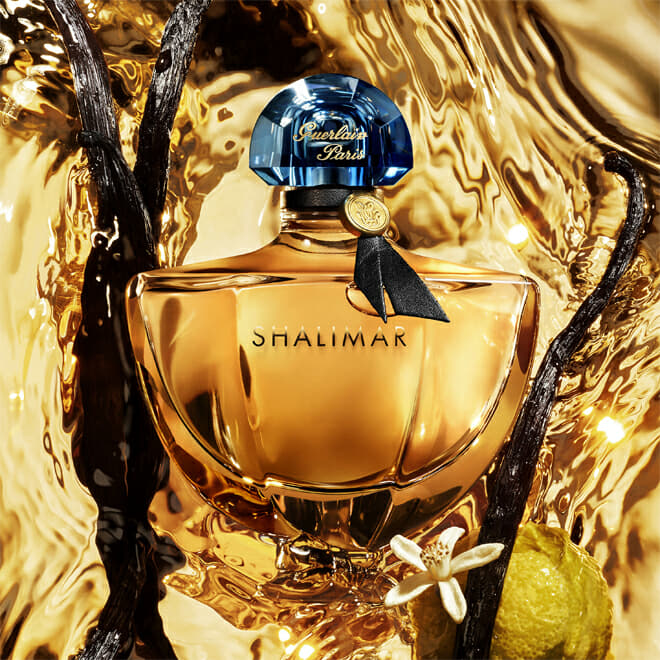 There are many famous and beautifully created perfumes over the century. Some are iconic but only a few are legends and Shalimar is the few that lived as one. Being Guerlain's most talk about and romantic fragrance, it is quite unbelievable to think that Shalimar is approximately 100 years old and is still being worn to the present day. Of all the Guerlains, the most prolific perfumer, Jacques Guerlain, reigns supreme in his works which lasted for an astounding 65 years, taking over from his predecessor and uncle, Aimé Guerlain in 1890. Jacques has been the heart of almost every fragrance the company ever produced since the early 1920s.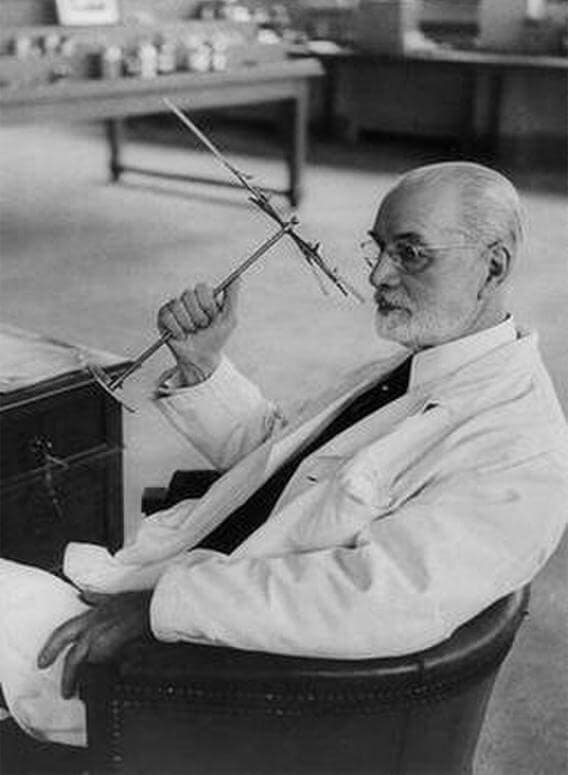 There are many stories about the creation of Shalimar. An accident or pure experiment is one interesting anecdote. The master perfumer added ethyl vanillin to a bottle of Jicky which sparked a moment of inspiration. There were also sources stating that the creation of the fragrance was Jacques' personal gift to his wife and those other women are unlike his wife, making it extra exclusive. However the most popular story behind the creation of this one-of-a-kind fragrance revealed that Jacques was inspired by Mumtaz Mahal, the wife of Shah Jahan, Mughal emperor of India. The shapes and architectural structures of the Taj Mahal in Agra and the Shalimar Gardens in Lahore may have also inspired the bottle of the Shalimar.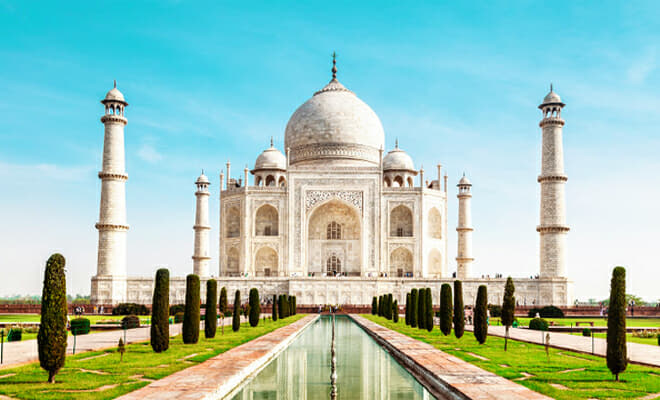 Although we will never know the true creation story of 1925, but what we do know is that, in that year, Jacques Guerlain created a fragrance that would carry the legacy of the Guerlain family for over 90 years after. Almost a century later and newly introduced perfumes in the market that brings to mind comparisons to Shalimar, the scent is so unique that it still stands on its own. The noteworthy aspect of Shalimar's classic 20th-century accord of citrusy notes is to be engulfed in the richness that it offers to whoever wears it.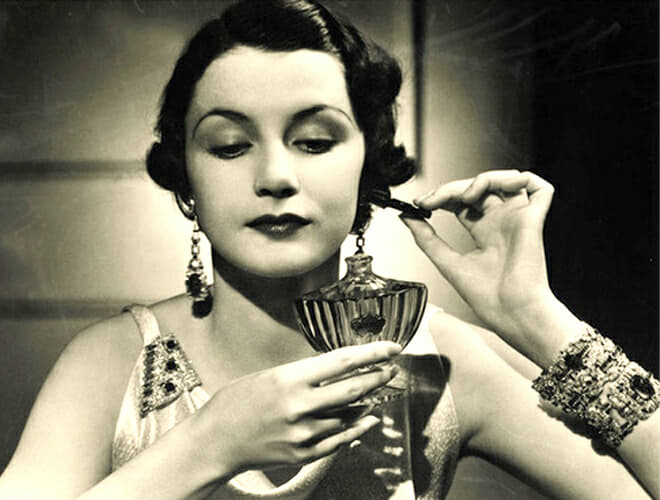 Jacques Guerlain's astute olfactory senses created the distinctive scent that contains close to 30 per cent bergamot oil, paired with a rich oriental blend of vanilla, tonka bean, musk and castoreum. Shalimar had produced a very wide range of categorised smells such as the gourmand orientals like Chopard Casmir (1991) and Thierry Mugler Angel (1993), the fruity orientals like Chanel Allure (1996) and the leathery orientals like Must de Cartier (1981) as mentioned in the creation of Jicky.
Modern niche perfume launches like Frédéric Malle Musc Ravageur, Cartier L'Heure Mystérieuse and Atelier Cologne Vanille Insensée pay a particularly interesting homage to Jacques Guerlain's Shalimar in terms of subsidiary ingredients, synthetic extracts and notes. However, none could come close or be on par with this special scent and in this case, Shalimar is one of the more successful Guerlain formulations anyone has come across.
Diorissimo By Christian Dior, Master Perfumer Edmond Roudnitska, 1956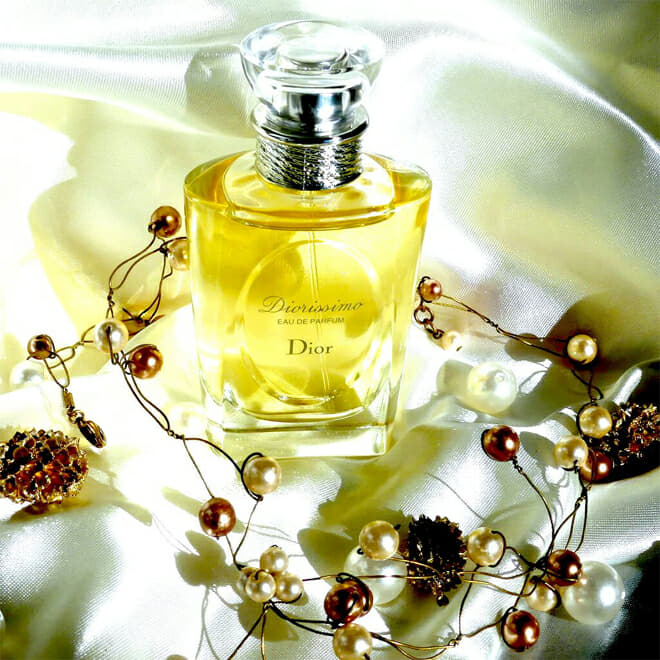 The market today is saturated with many fresh or floral scents which owe their existence to the elegant fragrance of Dior. The legendary French perfumer Edmond Roudnitska, the creator of some of the most popular perfumes including Eau Sauvage, Diorissimo, Diorela, Femme and Le parfum de Therese. He was titled the mastermind among perfumers in the industry, creating fragrant compositions not only for Dior but also for Hermès and Rochas. Perfumers today still glean his works to learn the genius creations of his mastery and are preserved by the perfumery world.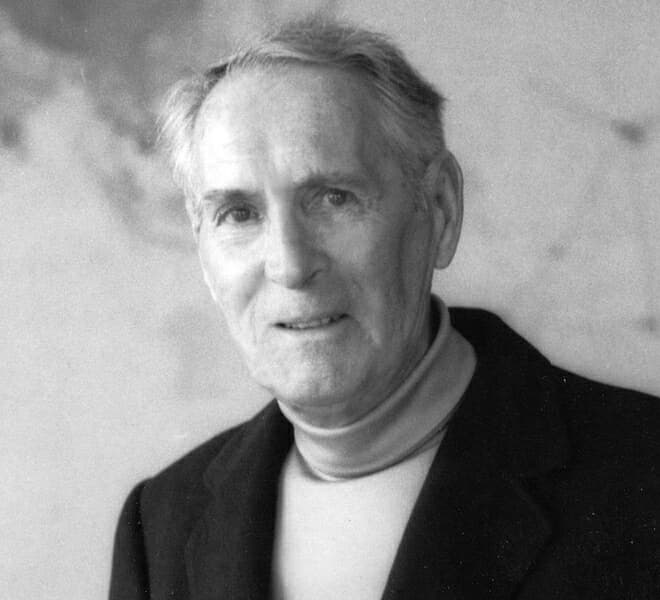 Highlighting Diorissimo of Dior, creativity emerged from the magical creation of this fragrance through the breakthrough of its remarkable formulation. Interestingly, Roudnitska created Diorissimo for the needs of Monsieur Dior personally, creating an exceptionally special scent for his friend, who loved the lily of the valley. Although Roudnitska was challenged in extracting the fragrant oil, it could not be extracted from the lily easily but his determination pulled through. Roudnitska planted lilies in his garden laboratory known as Cabris that he established for his lab works and still exists today. The Nose's outstanding sense of smell made Diorissimo possible as he experimented and realised the aromachemical compound formula could be used to create an elusive smell and history was made.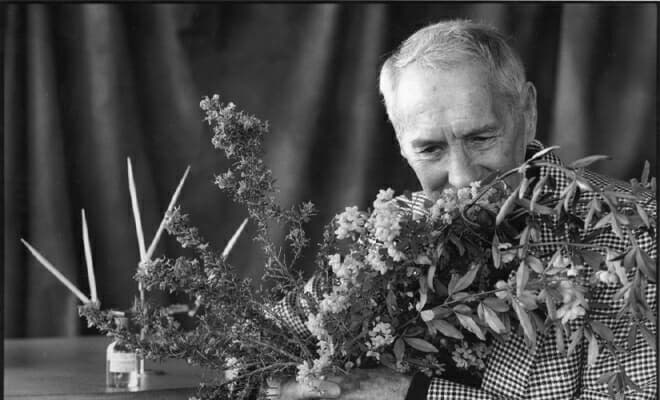 Before the early 20th century, many fragrances incorporated simple blends representing a nature-like scent of violet, rose, orange and rosemary. With new materials found and introduced to perfumers' palettes, the change in tastes toward the complex fragrances took on a new kind of character. As Diorissimo was inspired by the fragrance of lily of the valley; the muguet evokes the smell of forest during dawn and is enhanced with the addition of jasmine, lilac and rose. A spritz of the Diorissimo would conjure the feeling of stepping into a mild sunny day in Paris. The natural scent comes through from Roudnitska's eagerness to amalgam both natural and synthetic odorants. The bottle represents his conceptual search for the meaning of perfumery and the art of it.
As much as it is delicate, Diorissimo showcased a strong character and extraordinary complexity of smell. The current version today is somewhat finer and sharper to the nose due to the European safety rules (IFRA) where the formulation had to be tweaked more than a decade ago. On the contrary, the parfum concentration is much closer to what Diorissimo used to be when Roudnitska first created it. Although Diorissimo is a pioneer of lily scents, the modern scents of Guccy Envy (1997), Kenzo Parfum d'Été (1992) and Ormonde Jayne Tiare (2009) are worth exploring for their wonderful lily of the valley notes that possess the same gracefulness that Edmond Roudnitska's Diorissimo harmoniously created for Monsieur Dior.
From the 18th century Guerlain and Dior, to the 19th century "modern" fragrances like Gucci and Kenzo, a century-long of ultimate curation by expert perfumers led the way for other scents we see today. Because of these legendary noses, it has paved the way for a myriad of scents that are individually catered to every occasion imaginable. Now, it would be your onus to take a pick.
For more beauty reads, click here.