---
Style & Beauty
Henry Jacques: For the love of scent
Having recently welcomed Henry Jacques into its fold, the award-winning Pavilion Kuala Lumpur's cachet of upscale brands just got hoisted up a few notches. As its second stand-alone boutique in Asia, the French high perfumer's latest retail address is truly a nod to the capital's rising status as a global shopping destination. Designed by artistic director Christophe Tollemer, the 650-sq ft boutique was virtually […]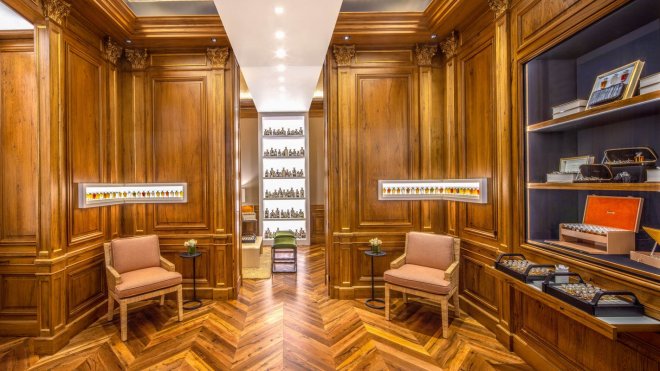 Having recently welcomed Henry Jacques into its fold, the award-winning Pavilion Kuala Lumpur's cachet of upscale brands just got hoisted up a few notches. As its second stand-alone boutique in Asia, the French high perfumer's latest retail address is truly a nod to the capital's rising status as a global shopping destination.
Designed by artistic director Christophe Tollemer, the 650-sq ft boutique was virtually transported from France — where it was conceived and assembled before being vacuum-packed and reassembled in Kuala Lumpur by the Henry Jacques team.
This is to ensure the authenticity of its craftsmanship as a French establishment — a vital requirement to reflect the rare and exceptional ingredients used in the perfumes.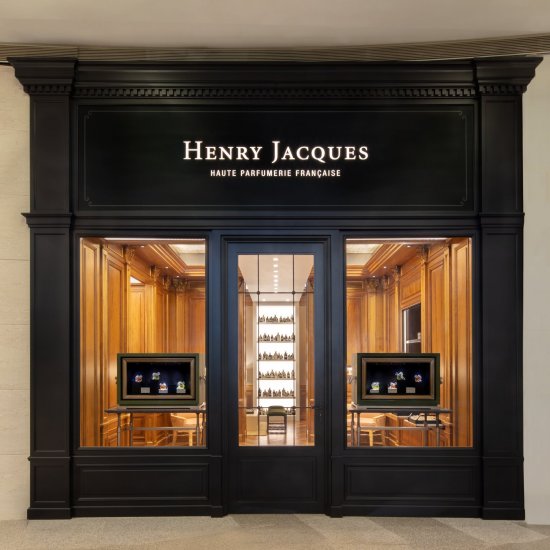 INSIDE HENRY JACQUES PAVILION KL
For a space that houses the most splendid and sumptuous of essences, the boutique is unequivocally warm and inviting — thanks to the light brown-coloured old solid oak used to construct its perfectly jointed main structure. The attention to detail of the custom-tailored premises is evident from the hand-sculpted basswood moulding with guildings finish, and also the Régence gold leaf-covered ceilingswhose patina was worked on by French master painter Louis-Daniel Jouve.
Striking a balance between the exterior and interior, the store's front facade features two generously sized windows that tease passers-by with an in-store sneak peek, while folding doors are strategically placed within to enclose the VIP room for confidentiality. Elegance is the unspoken theme of the inner areas, exquisitely furnished with the soft, deluxe fabrics of Holland & Sherry.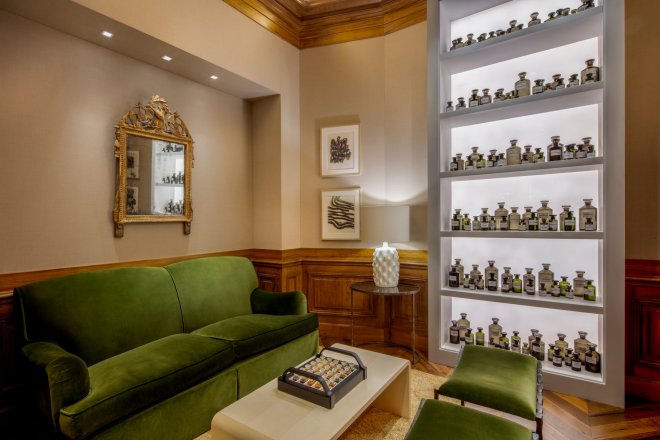 PIÈCE DE RÉSISTANCE
At the centre stage of the space is the perfume organ, surrounded by fennel-clad walls and hemp flooring. As if waiting on cue to be discovered, the perfume collections are purposefully tucked away from sight, placed in the confines of an intimate alcove. Here, clients can explore leisurely and freely, again in complete privacy.
Another area offering utmost seclusion is the inner VIP area where an antique dressing table stands — built in the aesthetic of Louis XVIth and made from rosewood marquetry. Here, the sought-after creations of the High Jewelry collection, housed in perfume flacons embellished with precious stones and materials, populate the space.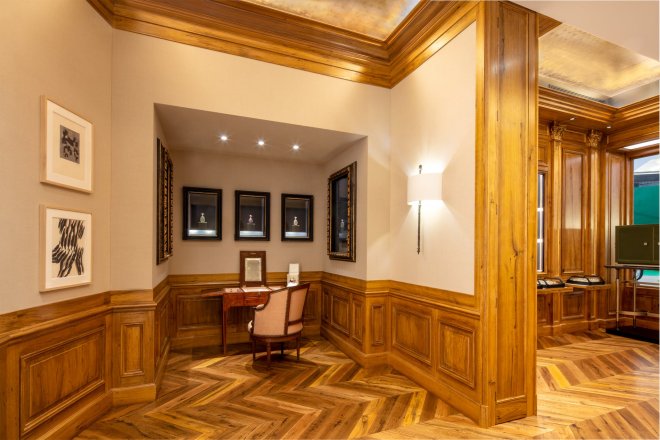 A sophisticated marriage between the grandeur of historic Parisian abodes and contemporary design, the Henry Jacques boutique is enlivened with personal creations and treasured antiques. The Tollemer–designed space is a scene-setter for close encounters of the olfactory kind, be it a search for a sparkling bespoke fragrance or an equally cherished scent from among the French perfumer's existing collections.
The Henry Jacques haute parfumerie boutique is located at Level 2 Pavilion Kuala Lumpur.
This article was originally published on www.lofficielmalaysia.com