---
Style & Beauty
Autumn Encased In a Fragrance: Chanel's Sycomore Eau De Parfum
Les Exclusifs de Chanel Sycomore transports the individual to a scenery of cypress trees and evergreen as it pays homage to the original 1930s fragrance in a beautifully crafted coffret.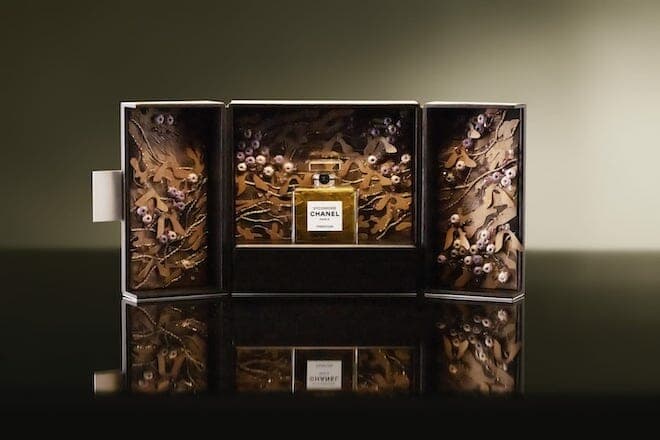 Chanel perfume is not only one of the most popular French perfume brands, but in fact one of the most popular in the world. Founded by Coco Chanel in 1910, the house has produced multiple legendary fragrances, from their world-renowned Chanel No. 5 to their botanic-inspired Gabrielle perfume. Amongst these celebrated scents, comes another equally notable release: Sycomore by Chanel.
Chanel's Sycomore was first introduced to the world in 1930 by the brand's renowned original perfumer, Ernst Beaux. Crafted with the help of Coco Chanel herself, it's become an iconic scent that still plays an important role in the maison today. The original 1930 scent was all violet and tobacco with some support from soft aldehydes and balsamic wood. Smoky and earthy, it had a hint of cypress and created an incredibly elegant scent that is both richly masculine and sophisticated. In 2008, it was re-envisioned and re-introduced as part of Chanel's prestige collection titled "Les Exclusifs". It was created by Chanel's in-house perfumer, Jacques Polge, along with an equally renowned "nose" in the industry, Christoper Sheldrake. It was described by Chanel as a scent filled with vetiver, notes of sandalwood, dashes of cypress and juniper.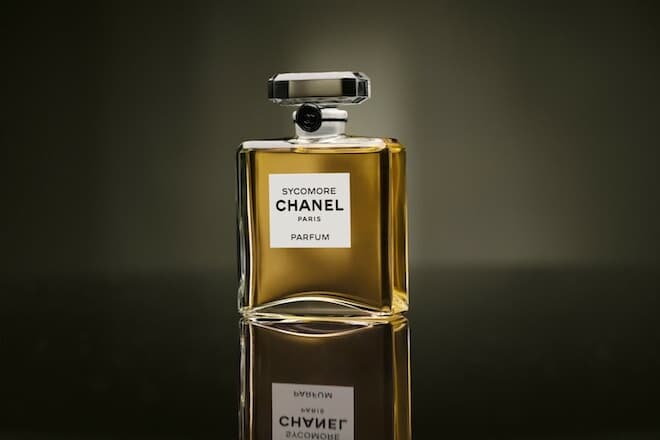 Now, in collaboration with Maisons d'art, Chanel has employed in-house perfume creator, Olivier Polge, to revitalise the scent into a more intensified version of Sycomore. It leaves a powerful and enveloping trail, amplifying its sensuousness. Paired with notes of iris and subtly enhanced by accents of leather and vanilla, it pays homage to the original 1930s scent.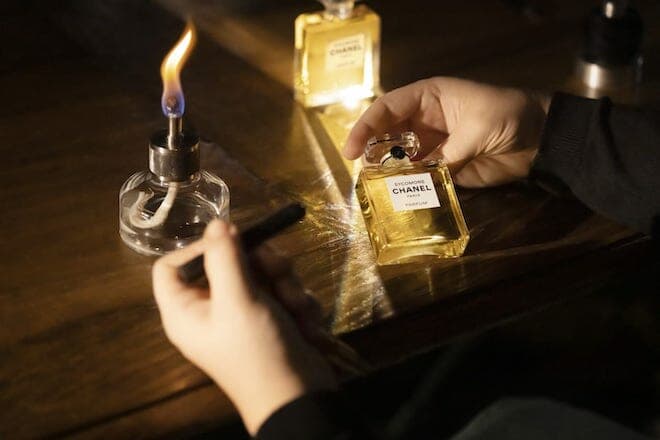 The highly precious nature of this new interpretation is showcased in an ultra-limited edition case, crafted as a series of 20 numbered pieces. The perfume is presented in a Baccarat crystal bottle, sealed with a fine baudruche and stamped with the Chanel double C to preserve its precious scent. It's paired with a luxurious coffret embroidered by the Maison Lesage artisans. The finest raw materials found in the coffret are represented through embroidery in a rich autumnal scene depicting the olfactory atmosphere of Sycomore. It acts as a canvas for amethyst bicone beads and passementerie pearls, combined with pink peppercorns, dried juniper berries and thin wood shavings. When intertwined with the fold threads, it recalls the amber hue of the fragrance and the sycamore forest floor, creating an experience that both delights the nose and the eyes.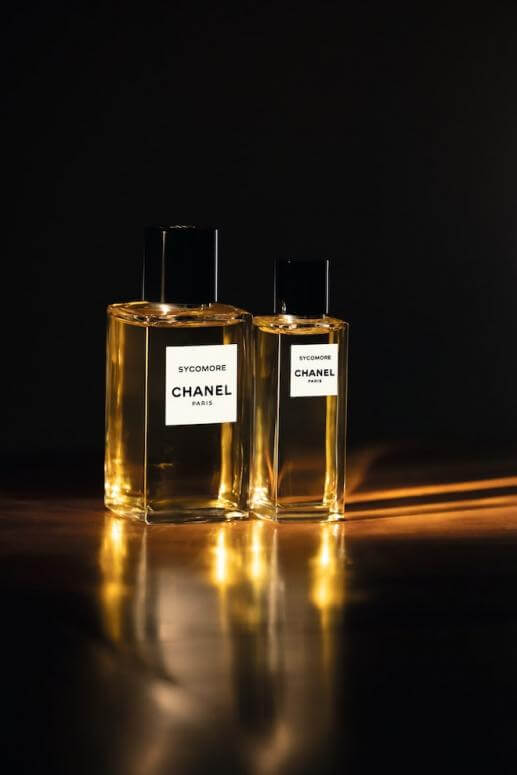 Each numbered piece of the Sycomore Eau de Parfum is a true collector's item, acting as an item that celebrates both the excellence of Chanel's perfumer and the unique craftsmanship of embroiderer Lesage. The bottle is available starting from September 2022.
For more beauty reads, click here.