---
World Of Watches
The Simplicity of Lugs and Horns: A Timeless Timepiece Essential
How the wristwatch would never have become the convenient and preferred means of wearing a timepiece, without the advent and simplicity of lugs or horns.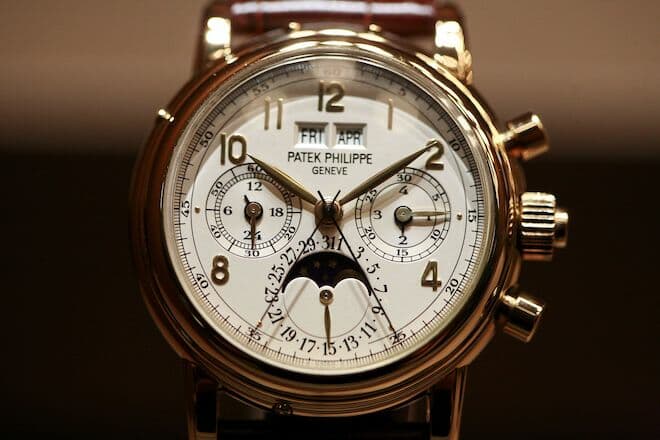 For the better part of the nearly three and a half millennia that humankind has measured and recorded time, clocks and other instruments have mostly been large objects, occupying pillars and towers within major town centres. The miniaturisation of timepieces into a more pocketable form, i.e. the pocket watch is a relatively recent occurrence in this regard and the wristwatch later still. In fact, the first recorded pocket watch is attributed to German watchmaker, Peter Henlein in the late 1400s and the first timepiece worn on the arm seems to be one that was made for Queen Elisabeth I in 1571 as a gift from the first Earl of Leicester, Robert Dudley. Now it's important to reiterate the "worn on the arm" aspect once more, because Queen Elisabeth I's 1571 piece is described to have been a clock full of diamonds suspended by a bracelet that could be worn on the arm, not quite the wrist.
It would appear that from the 1500s right up into the early 1900s, watches being worn on some sort of a bracelet and, therein some part of your arm, was already a thing. It was considered appropriate only for women and these timepieces were, for the most part, ornate and effeminate, and not necessarily worn because time was of the essence. Amongst contemporary watchmaking firms, Breguet makes among the first claims to a landmark moment. Followed by Patek Philippe with their 1868 rectangular clock mounted on a three-part bracelet for Hungarian Countess, Kosewitz.
Utilitarian Ubiquity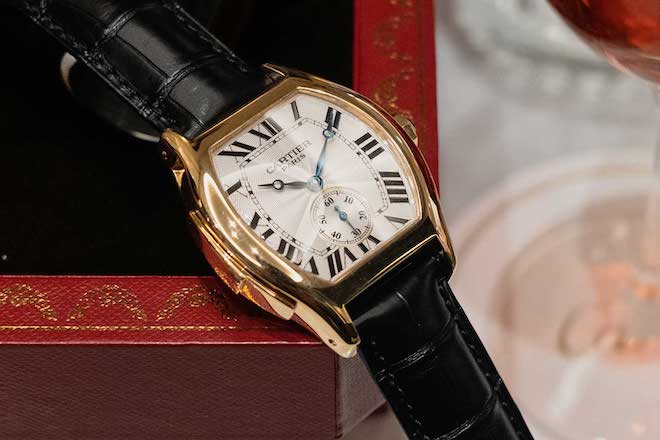 How the wristwatch became an object of utilitarian ubiquity can, really only be attributed to the following singular event. In 1904, Louis Cartier made the wish of famous Brazilian aviator Alberto Santos Dumont come true: "to be able to tell time whilst flying." And so, Louis Cartier gave the world the unmistakable, Santos Dumont. What is important to point out here is Louis Cartier's solution for securing a strap to the Santos Dumont case. Here is possibly the first instance of the usage of this integrated horn-like feature on a watch case, onto which a strap could be secured and therein, worn on the wrist. Horn-like, as in horns or lugs as they are more commonly referred to, and one of the prime horological inventions that really made it possible for timepieces to be worn on the wrist today.
Alberto Santos Dumont and Louis Cartier, however, did not manage to kick off a worldwide phenomenon. It was not until World War I that people started to warm to the idea of wearing timepieces on their wrists. Wristwatches proved to be the more efficient means of wearing a watch and checking time, when on the battlefield, rather than having to fish a pocket watch out from – well, a pocket. Initially, watch producers were essentially modifying pocket watch cases such that they could be worn on the wrist. Some early implementations included thick wires being welded on to the back, or sides, of watch cases, which then allowed for straps to be stitched and secured to the timepiece. Today we know of these as the wire lugs and can still be seen on watches such as some of Panerais Radiomir models.
Integrated Designs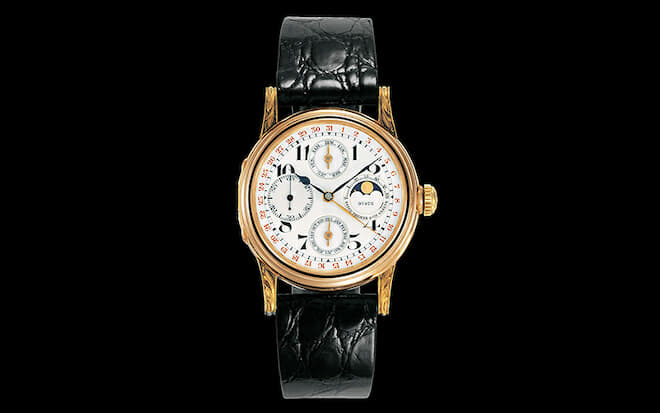 Watchmakers then progressed to experiment with the idea of welding horn-like structures on the top and bottom of the watch case, which then allowed for straps to be screwed onto the watch and worn securely. There were also instances of these horns being affixed to cases using a hinge mechanism, such that they could articulate and allow for a better fit around the wrist. It is easy to assume from here that case horns slowly became the preferred means for securing straps to wristwatches, so much so that watch cases were soon designed with their horns already integrated, ala Santos Dumont.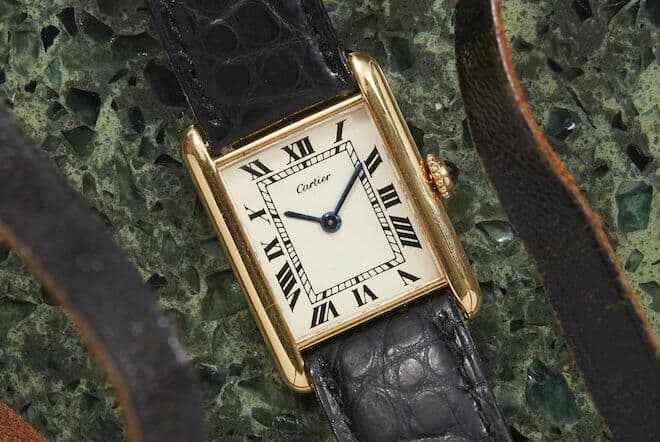 Just ahead of the Roaring Twenties, it was Cartier again who gave the world its next immortal wristwatch, the Tank. The manner in which the brancards of the Tank lead effortlessly into its lugs is perhaps one of the earliest examples of how lugs soon became an elemental part of a watch. More and more watchmakers and case producers started to include lugs as a design aspect of the case rather than an afterthought. When Vacheron Constantin designed the American 1921, its case included lugs that were of a very progressive mindset. When Patek Philippe produced the world's first perpetual calendar wristwatch in 1925, reference 97975, it not only had lugs but it had ones that were decorated with an engraved motif. When Mercedes Gleitze swam the English Channel in 1927, the water-resistant Rolex Oyster on her had wire lugs integrated into its case and was made to be worn on the wrist. And again, in 1931 when René-Alfred Chavot designed by Reverso, he did so with lugs already on his patent drawings.
Creative Expressions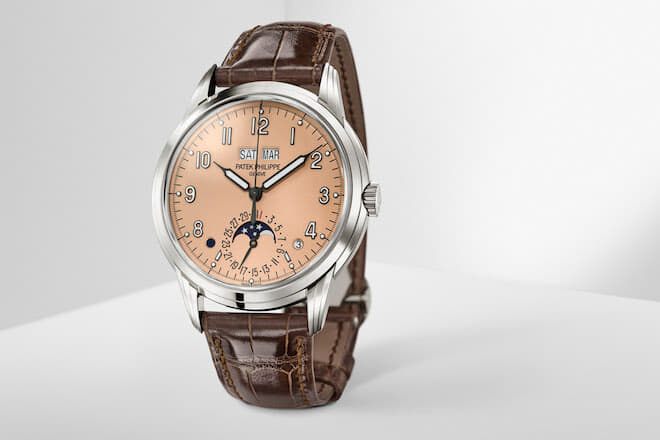 The decade of the Great Depression slowed things down for horology, like it did for everything else through the 1930s. And then came World War 2. However, as it was with World War 1, the second global conflict ended up proliferating the wristwatch as the choice method for wearing a timepiece. Once the Allied Forces had secured victory and people could live life again on their own terms, watchmakers and case designers seemed to look at lugs not just as a functional component for cases, but another element for creative expression. Patek Philippe's contemporary perpetual calendar reference 5320, for instance, with the triple-stepped lugs was inspired by the lugs of the Calatrava reference 2405 from the 1940s. Patek Philippe used many other famed lugs designed within this timeframe including the "cornes de vache" and the bean-shaped Fagiolino lugs, just to name a few. Vacheron Constantin in the same period sported lugs the likes of the tear-drop, Crab Claw and one of Christian Selmoni, Vacheron Constantin's style and heritage director's favourites, the Batman.
It was not just watch and case makers who were in this exuberant mode through the mid-century. Humankind, in general, was in a state of joy and started to engage in adventure and exploration, which in turn provided watchmaking its next chapter: the rise of tool watches. Leisure diving, for example, is an activity that grew in popularity in this period and required wristwatches that could be used underwater to time dives. On top of making water-resistance watches, watchmakers also had to design more robust lugs and straps to secure wristwatches, often over dive suits. Such extreme conditions necessitated the use of hardier metal bracelets that could be fitted onto lugs. But that is not to say that designers gave up their right to lugs. On the contrary, they started using shaped facets, with alternating brushed and polished surfaces, and lines that formed a continuous silhouette from the case to their accompanying metal bracelets. Which then provides us the perfect segue into the 1970s and the advent of the integrated bracelet, and the sports chic watch that went with it.
Fit For Purpose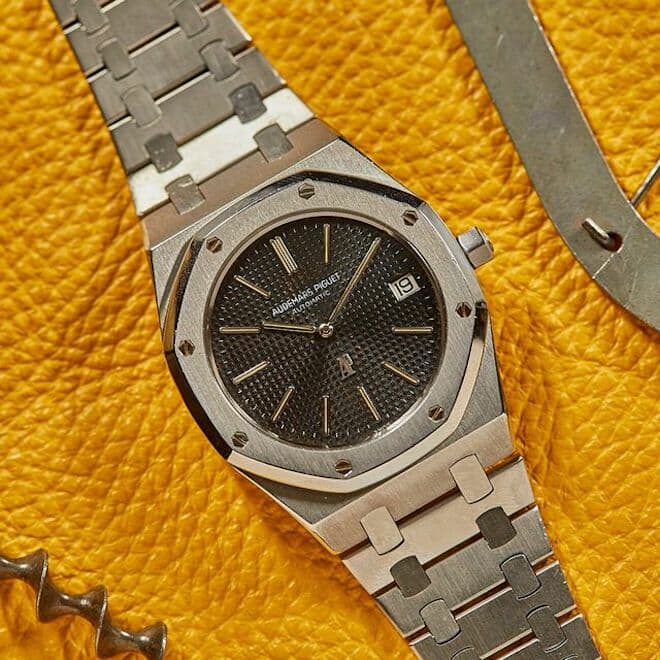 Watches such as the Audemars Piguet Royal Oak and the Rolex Oysterquartz, are some of the pioneering timepieces designed to truly integrate the case, lug and bracelet into a seamless form. This approach did not just provide for a brand-new aesthetic, it also provided for insights into how lugs can affect a wristwatch's wearability. For instance, shorter, more claw-like, discreet lugs on integrated bracelet watches allowed for their bracelets to drape over the wrist without gaps, making for a snug, comfortable fit. These lessons would come in handy at the end of the Quartz Crisis when watchmakers generally took to larger sized timepieces through the 1990s and the 2000s. Lug design, in terms of length and curvature, had to be given particular attention in this period to make watches 45mm and beyond, ergonomically sound. There are also a few watchmakers that took to more innovative lug designs to make these large watches wearable. Master watchmaker Denis Flageollet, for example, invented futuristic articulating lugs that make the otherwise substantial case of the De Bethune DB28, easy to wear.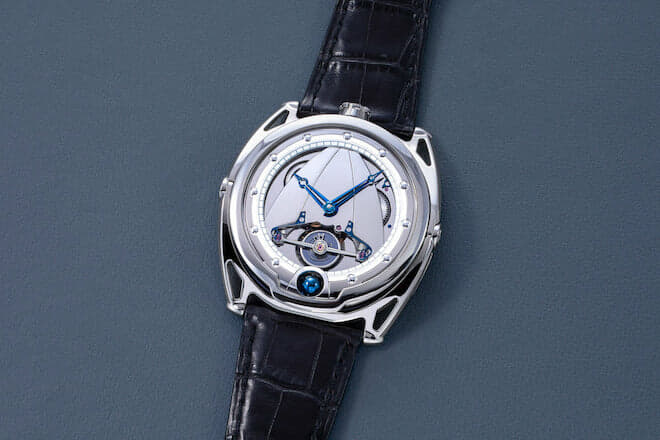 From its simple beginnings as a practical implement that made it possible to wear a watch on the wrist, to becoming an essential part of the watch case itself, to then being elevated to an aspect for creative expression, the story of the lugs – or horns, if you prefer – is a short but, undoubtedly impactful one. You might even say that while it was war that necessitated the wristwatch, without the invention of the lugs, strapping a watch on a wrist could have never become this convenient. Sure, straps and bracelets play a huge part towards being able to strap a watch on your wrist, but the way in which lugs allowed for wristwatches to be industrialised and become the preferred method by which to carry a timepiece on your person, is nothing short of remarkable. Today, while the wristwatch stands more as an object of self-expression, rather than utility, watchmakers have managed to re-engineer and update lugs to ones that allow for straps and bracelets to be swapped out without any tools, to fit the day and occasion. So, the next time you have one of those moments when you are lost gawking at your mechanical watch, ticking away on your wrist – beyond the complications, the sweeping seconds hand, the overall beauty of the dial and case design – take time to also appreciate the lugs. Because what you are looking at is a pioneering innovation, barely out of its infancy, in the larger tradition of horology. It was invented no more than a century ago and it is one of the prime reasons why you are able to wear your watch, this easily and conveniently, on your wrist.
For more watch reads, click here.