---
World Of Watches
Rolex Launches the Rolex Certified Pre-Owned Programme
For now, Rolex has revealed that Bucherer is one of the retailers participating in the Rolex Certified Pre-Owned Programme.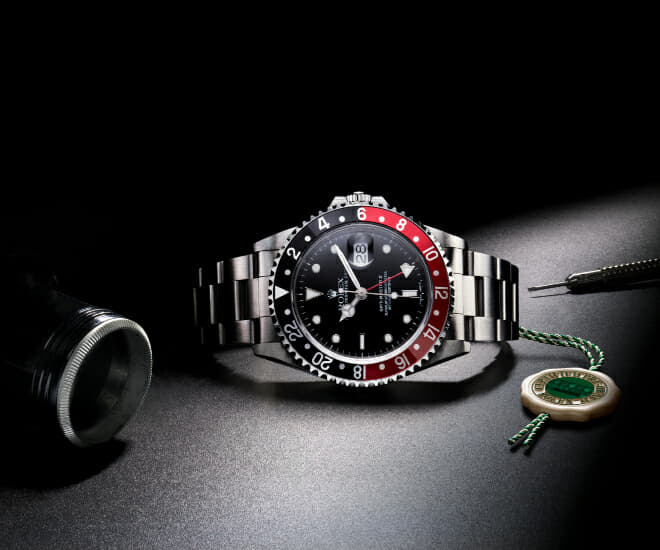 It's finally happened: Rolex is in the pre-owned watch business game, with the Rolex Certified Pre-Owned Programme. In a long-expected move, which some might insist is long overdue, Swiss watchmaker Rolex made the announcement just yesterday in Geneva, and the reverberations will be felt for years to come. Audemars Piguet has been trying to sort out its own pre-owned business model for years; Richard Mille has actually made it happen; and the Richemont Group made its own play with the acquisition of Watchfinder & Co. Of course, all those names are dwarfed by the colossus that is Rolex, but the most important question has yet to be settled: there is no word on how retailers will handle pricing.
So what do we know for now? In a nutshell, Rolex is taking a stand on the future of its watches, even after they have been sold to the public. Official retailers, or authorized dealers as they are also known, will begin to offer pre-owned Rolex watches for sale; these are certified as authentic and guaranteed by the brand, and as such come with a new international warranty, valid for two years from the date of any given re-sale. At press time, only one retailer has been revealed as a participant in the Rolex Certified Pre-Owned Programme: Bucherer.
The European retailer has run its own pre-owned watch business for some years now — this writer contemplated buying a Rolex Oysterquartz at one of its stores in Zurich but ultimately demurred. The Rolex Certified Pre-Owned Programme will be available in Switzerland, Austria, Germany, France, Denmark, and the UK via Bucherer, to begin with. Rolex's release on this subject notes that this move will, in its view, alleviate the overheated demand for Rolex watches worldwide, eventually.
Here is an excerpt of said release: "The new programme makes it possible to purchase pre-owned watches that the brand itself has certified and guaranteed. Its aim is to bring added value to the existing supply of pre-owned Rolex watches. Because when these watches change hands, their authenticity must be attestable at the time of resale by the Official Retailers."
"Rolex advocates the durability of its products. Thanks to uncompromising quality standards, the brand produces watches with the longest possible lifespans. It therefore wishes to accompany the second life of its watches already circulating on the market, with a view to preserving, maintaining and guaranteeing what already exists. This approach is in keeping with the Perpetual philosophy: the relentless pursuit of excellence and a long-term commitment to future generations."
Those who hope that this will sort out the ugly scenario where brand new watches are re-sold for above RRP will be disappointed to learn that the Rolex Certified Pre-Owned Programme only applies to watches that are at least three years old. In other words, do not go hoping on that Oyster Perpetual Submariner pre-owned just yet. Nevertheless, this will likely mean that there will once more be Rolex watches on display that are available for sale from authorized dealers, where warranty and authenticity issues are resolved by Rolex. While we await word from our local retailers in Singapore, Hong Kong, Dubai and, of course, the North American market, we feel confident that this move will be welcomed by Rolex collectors everywhere. We are also upbeat on the pricing issue, although navigating this will require a good deal of skill on the part of retailers.
For more watch reads, click here.