---
World Of Watches
Rado unveils new True Square Collection at Rado Design Week
Every year, Rado collaborates with de across the globe to reinterpret its iconic timepieces, and this year is no different. This November, Rado teams up with Dezeen, the world's most influential design and architecture magazine to debut the watchmaker's first Virtual Design Week. During the event, the two leading forces of design will introduce the 2020 edition of Rado […]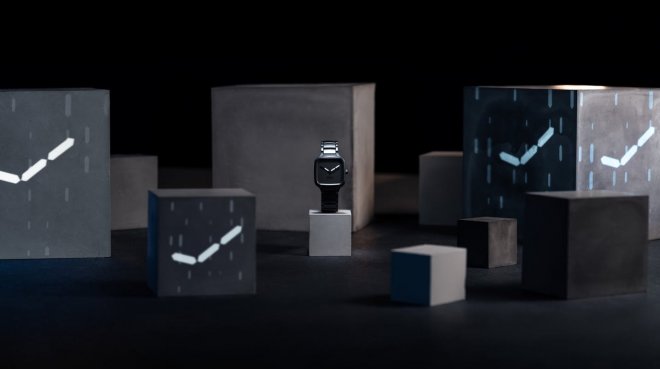 Every year, Rado collaborates with de across the globe to reinterpret its iconic timepieces, and this year is no different. This November, Rado teams up with Dezeen, the world's most influential design and architecture magazine to debut the watchmaker's first Virtual Design Week.
During the event, the two leading forces of design will introduce the 2020 edition of Rado designer watches through a series of live interviews. Meanwhile,  a favourite design chosen by the public will also be revealed on the final day.
This year, Rado partners with Italian duo FormaFantasma, British designer Tej Chauhan, Thukral and Tagra from India, and designer duo YOY from Japan to reimagine the True Square Collection, scroll down to get a sneak peek ahead of Rada Design Week: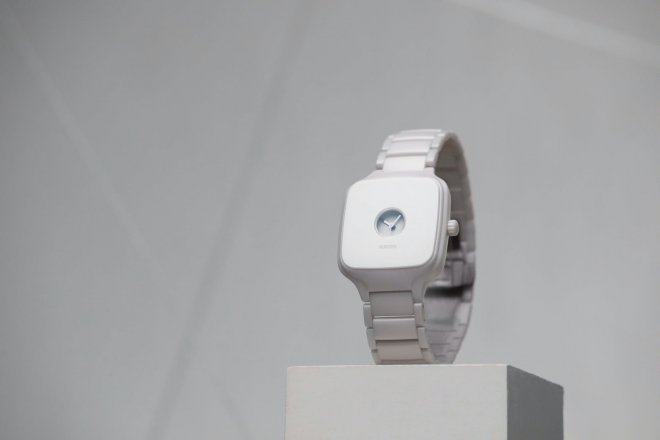 FORMAFANTASMA – PROTECTING YOUR PRECIOUS TIME
"The idea came from the material itself, Ceramic. We wanted to make a watch that emphasised the qualities of the material and its application in watchmaking. We tried as much as possible to develop a language that could emphasise ceramic and use it for what it is. We did not want ceramic to look like metal or any other material but to use it almost naked. The watch also references in form pocket watches were often the lid is featuring a small opening for a quick pick at the time.
The watch we designed is very sober almost looking naked. We tried to do something radical in its simplicity."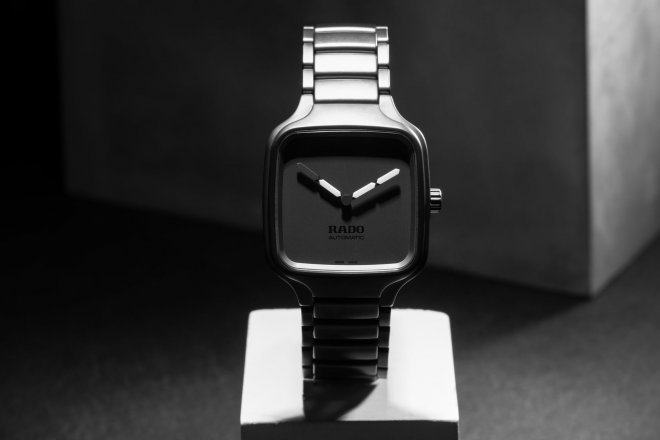 YOY – RADO TRUE SQUARE UNDIGITAL
"A variety of things in our modern world have become digital, including watches, and we thought we could find a new form of expression in this context by bringing digital items into the analogue world. It was our first time designing something this small and precise. The idea is very simple, but we finalised the design looking at dimensions of 0.1 mm or less."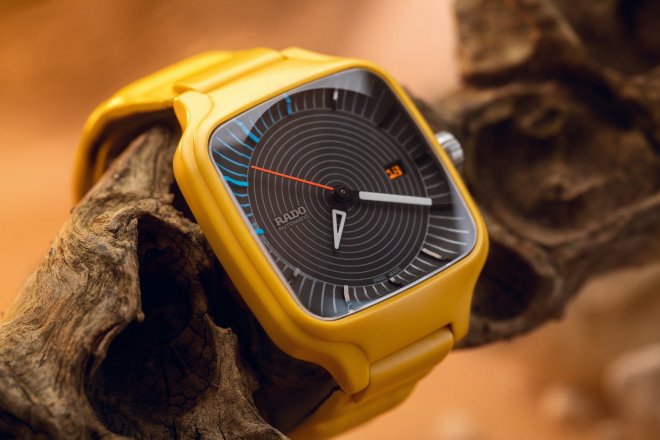 TEJ CHAUHAN – SOUVENIRS OF THE FUTURE
"For our collaboration, I wanted to highlight Rado's innovation with materials, and to draw attention to high-tech ceramic. This was done using a pure execution of our Emotive Industrial Design approach.
The colour initially draws the eye, the matt finish of the case emphasis the ceramic feel. The strap is unique, made of small leather pillows, emulating links but soft and tactile – it's designed to make you want to try it on, and also emphasises the traditional craft that goes into Rado timepieces. The watch face strikes a balance between classic and contemporary; I wanted it to have the feel of a traditional watch, but with a contemporary slant."
Visit rado.com to find out more.
This article was originally published on www.lofficielmalaysia.com.