---
World Of Watches
New 2020 Dior Grand Bal Plume draws upon the Legacy of Charles de Beistegui and his Venetian Ball of the Century
The new 2020 Dior Grand Bal Plume timepieces draws creative muse from a surprising mix of precious and natural materials very much in the same vein of the man that the high society of Paris christened "the Counte of Monte Cristo".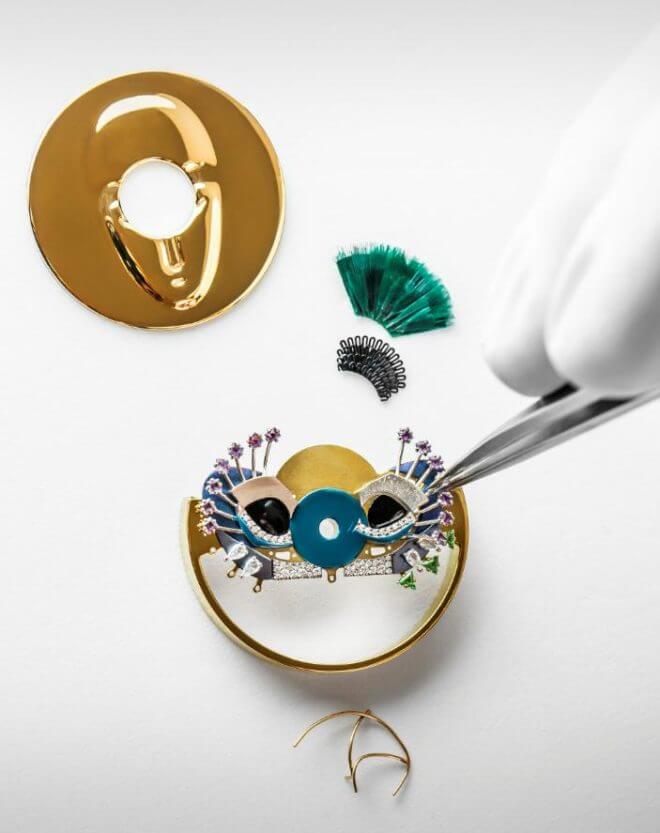 "Art and collecting were in the Beistegui family's DNA," says Simon de Monicault, Director of Decorative Arts at Christie's in Paris. Indeed, the latest haute horlogerie Grand Bal Plume watch from Dior draws upon the wealth of this legacy. In creating a new series of one-of-a-kind pieces, the 2020 Dior Grand Bal collection is deeply inspired by the enchanted universe of the famed "Ball of the Century", held by Charles de Beistegui in 1951 at the Palazzo Labia in Venice.
The eccentric French-born Spanish multi-millionaire art collector and decorator was really called Carlos but spending most of his time in France, Beistegui became better known as Charles to Parisian high society and his signature cosmopolitan flamboyance and mystique eventually earned him the nickname "The Count of Monte Cristo" for the character in Alexandre Dumas' titular book.
New 2020 Dior Grand Bal Plume draws on Legacy of Parisian legend Charles de Beistegui and his Venetian Ball of the Century
The new 2020 Dior Grand Bal Plume timepieces draw creative muse from a surprising mix of precious and natural materials very much in the same vein of the man of utter splendour and of course, the heady couture of Monsieur Dior himself who had designed several sumptuous costumes for the most extravagant society ball of the century. Decorated with colourful wild feathers, the oscillating weight of the new Dior Grand Bal Plume watches enlivens the softness of the iridescent white mother-of-pearl dial, enhanced by the gold and diamonds set on the bezel.
In previous iterations, Dior Gand Bal Plume collection had drawn upon Dior's own haute couture heritage, often embellished with flowers, or on occasion, drawing upon the ornate baroque architecture of the Paris Opera House itself, re-creating iconic Parisian visual spectacle with sumptuous fabrics, and feathered petticoats – all transposed onto colourful dials that are adorned with scintillating diamonds, a Rigaudon dance in the context of timekeeping.
Earlier this year, Dior kicked 2020 off with a Chinese New Year edition of the Grand Bal Plume watch: combining the delicacy of a feather in flamboyant red, the 36mm Dior Grand Bal special edition was equipped with an automatic movement, exclusive to the Maison Dior, the "Dior Inversé 11 1⁄2" calibre, featuring a patented and functional oscillating weight recreating the swirl of a ball gown.
The new 2020 Dior Grand Bal Plume watches also share the same beating heart with its Chinese New Year predecessor, a harmonious dance of artistry (exhibited via oscillating feathered petticoat embroidered with diamonds) and exquisite craftsmanship – combining feather-making know-how, specific to Haute Couture, with watchmaking technology: A worthy invitation to dream in Dior.
2020 Dior Grand Bal Plume Price and Specs
Movement Automatic Dior Inversé 11 1/2 calibre with 42 hours power reserve
Case 36mm steel with round-cut diamonds set in bezel and decorated with a pink gold ring
Strap Alligator
Price On Application