---
World Of Watches
Fresh Vibrations: The new Longines evidenza
A stalwart in crafting timepieces of precision and elegance, Longines offers watches with a distinct and recognisable appeal—inspired by the brand's treasure trove of archive pieces stemming from over a century of watchmaking history. Celebrating 18 years since its launch in 2005, the Longines evidenza catapults into the spotlight once again with its sophisticated […]
A stalwart in crafting timepieces of precision and elegance, Longines offers watches with a distinct and recognisable appeal—inspired by the brand's treasure trove of archive pieces stemming from over a century of watchmaking history.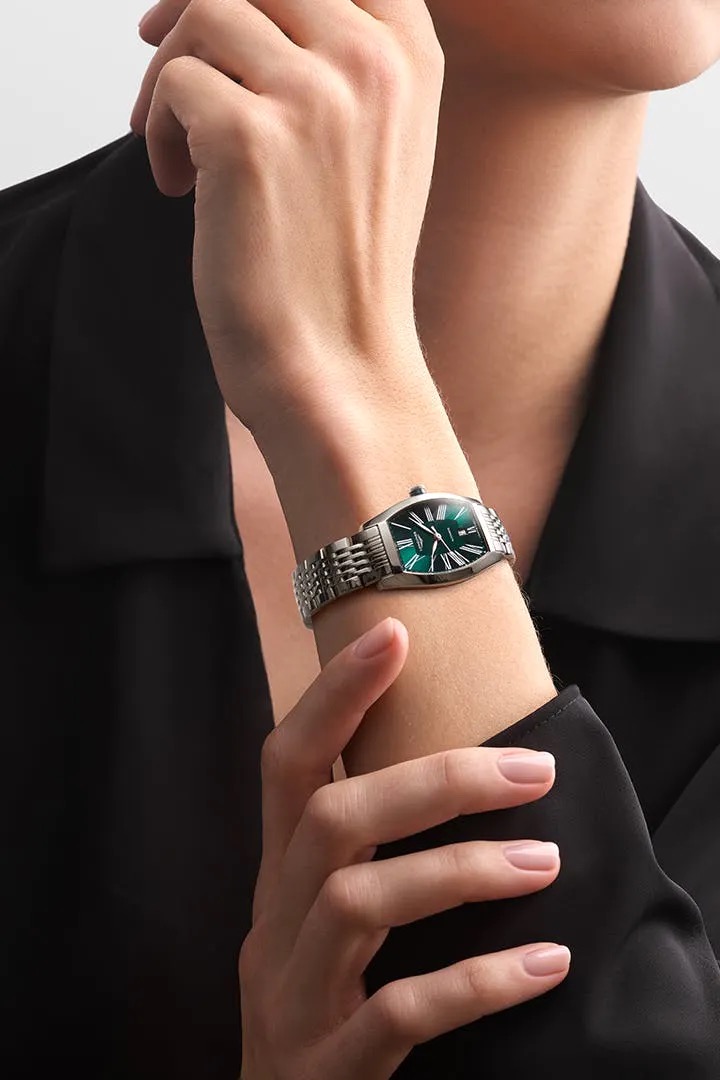 Celebrating 18 years since its launch in 2005, the Longines evidenza catapults into the spotlight once again with its sophisticated timelessness, confidently holding its own in the current zeitgeist. Its contemporary sensibility has not "aged" a day since it was created, making it perfect for the 21st century woman who is seeking to redefine the essence of her modern femininity with an accessory that reflects her unique aesthetic, determination and passion for life.
The Longines evidenza with its pure, fluid lines encapsulate the enduring design DNA of the Swiss brand. Drawn from a mid-1920s Art Deco sensibility, the emblematic collection syncs with and mirrors the age when Longines resolutely produced its first shaped watches, as far back as 1911, in the form of the tonneau with perfectly taut curves.
For the latest automatic ladies' rendition, new dial colours are in store: sea green and silver that evoke sea spray and the open sea—elements that stir the spirit and remind us of a time when breezy and carefree days were more of a given than a luxury.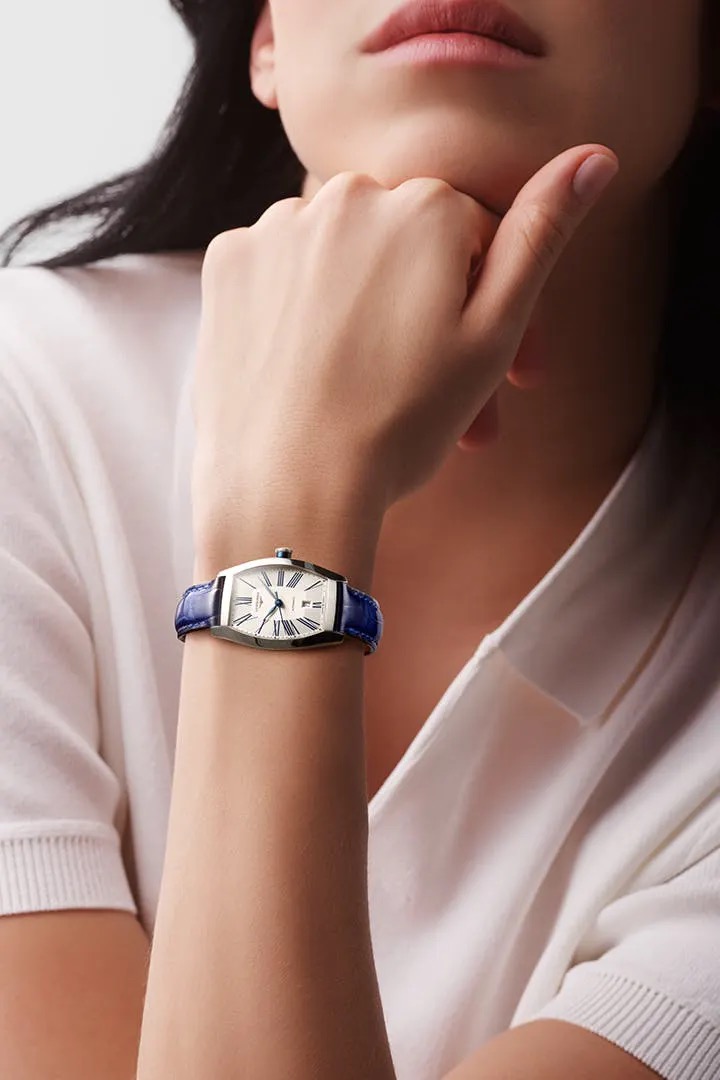 Setting the dial apart is a matte centre that fans outwards in a sun-ray finish, emanating a subtle yet sensuous dimension. The hour circle is embellished by sleek, elongated Roman numerals and sandblasted, rhodium-plated hands. To enhance the sharp, rhythmic visual cues of the steel case housing an automatic movement is a crown discernibly adorned with a blue aluminium ring.
Giving Longines evidenza its tone-on-tone palette are complementary sea green and blue leather straps, with the extra option of a flexible and comfortable steel bracelet secured with a triple-security folding clasp. Once again, this welcomed addition to the Longines 2021 family of novelties epitomises nothing less than the purest Swiss watchmaking tradition yet imbued with a vibe that resonates with the new generation.
Visit longines.com to find out more.
This article was originally published on www.lofficielmalaysia.com.