---
Style & Beauty
10 luxurious jewellery pieces of this Fall/Winter 2021
From Chanel, Chopard to Piaget, these top-of-the-line jewellery pieces definitely will elevate your appearance. Chanel It's the 100th anniversary of the iconic N°5 perfume and Patrice Leguéreau has just the present to celebrate the milestone. The Chanel Fine Jewelry Creation Studio director has crafted over a hundred stunning haute joaillerie pieces for Collection N°5 and […]
From Chanel, Chopard to Piaget, these top-of-the-line jewellery pieces definitely will elevate your appearance.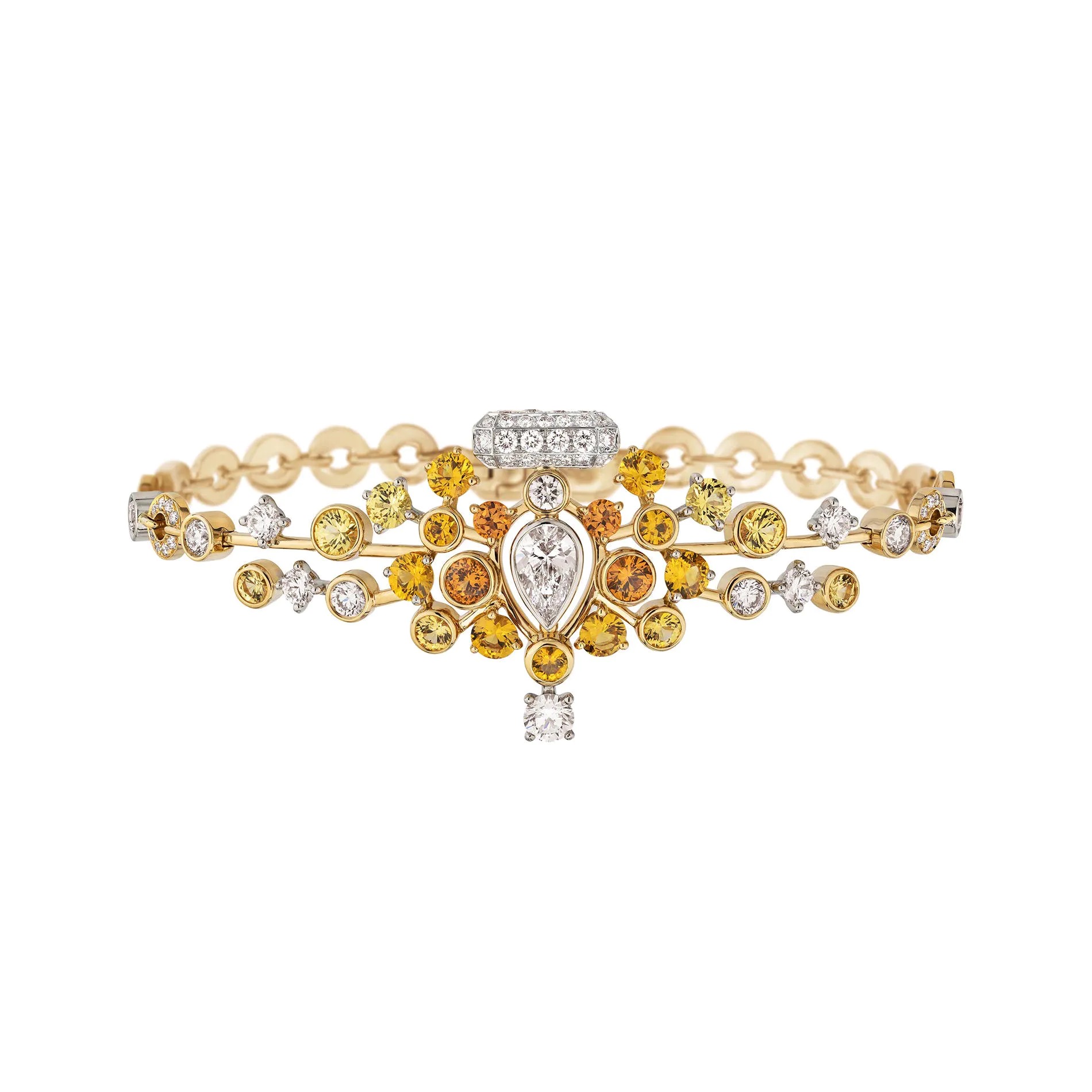 Chanel
It's the 100th anniversary of the iconic N°5 perfume and Patrice Leguéreau has just the present to celebrate the milestone. The Chanel Fine Jewelry Creation Studio director has crafted over a hundred stunning haute joaillerie pieces for Collection N°5 and they include this Golden Sillage bracelet in yellow gold and platinum with yellow sapphires, spessartite garnets and diamonds.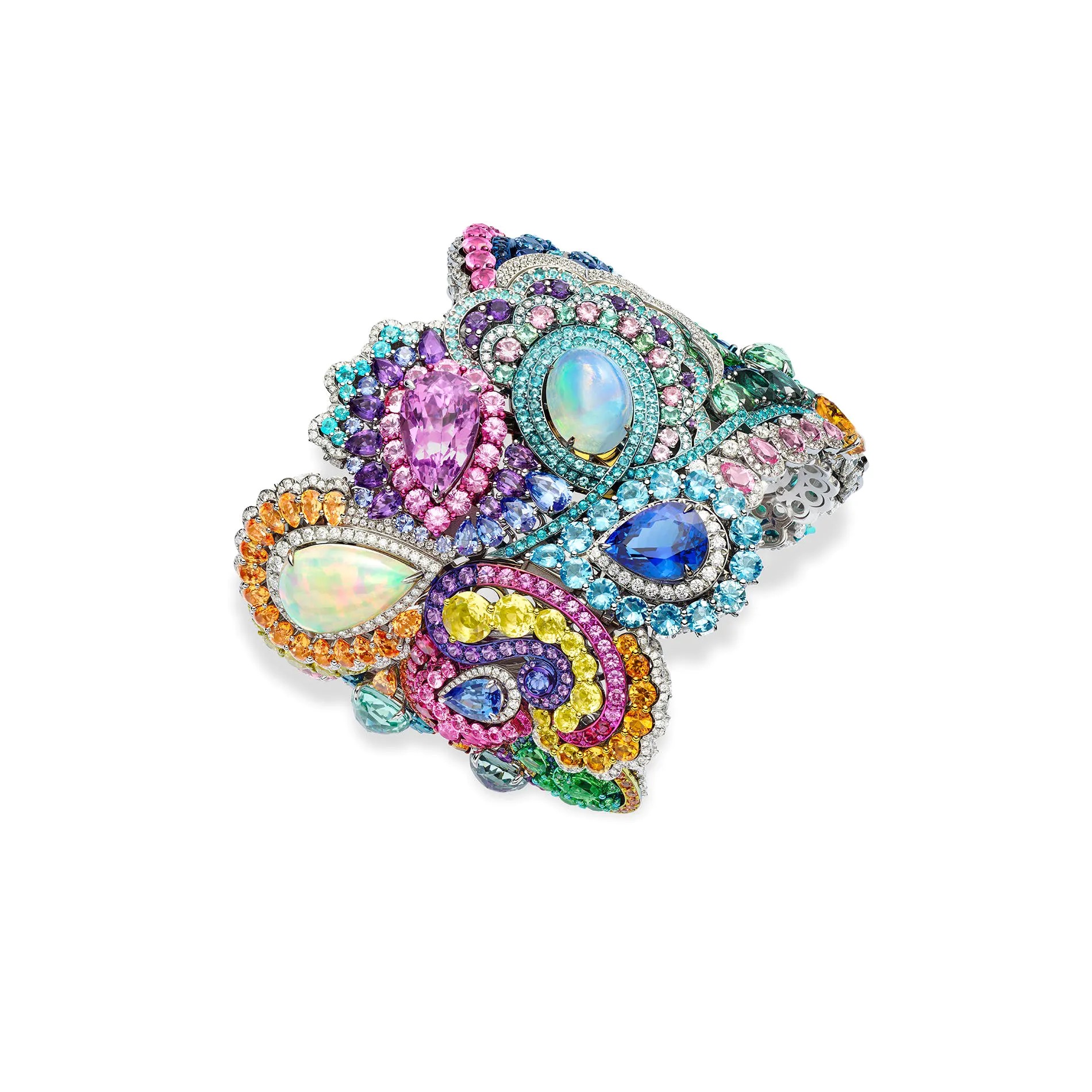 Chopard
Everything in Chopard's Red Carpet collection is literally breathtaking—one does not simply enumerate the components in each piece without gasping for air. This cuff bracelet, for one, features Mandarin garnets, Paraiba tourmalines, pastel sapphires, white opals, pink quartz, tsavorites, tanzanites, kunzite, amethysts, aquamarines, beryls, topaz, citrines, rubies, tourmalines and diamonds.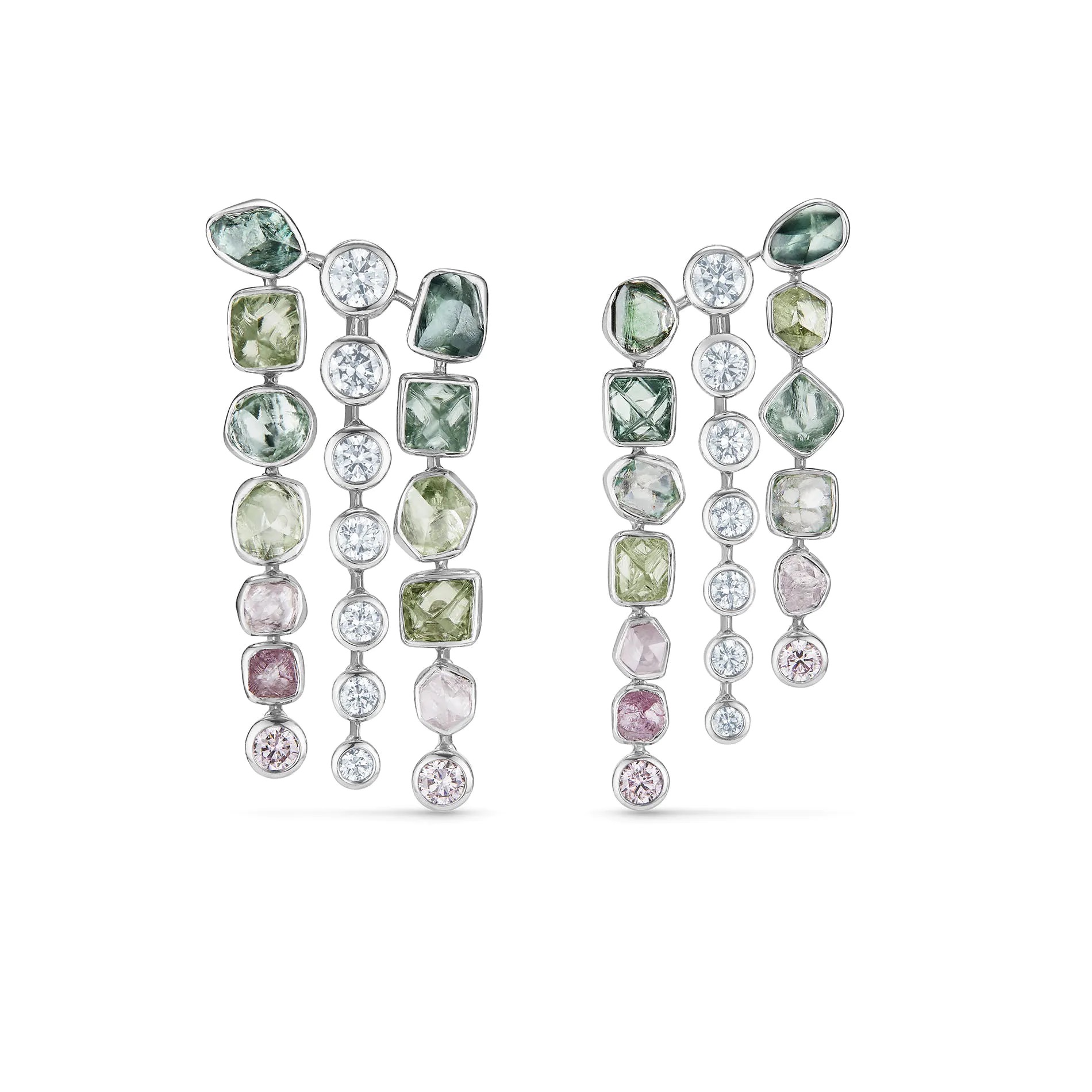 De Beers
Untamed nature serves as the backdrop for De Beers' Reflections of Nature high jewellery range. Capturing the maze of waterways, floodplains and islands of Botswana's Okavango Delta, the Okavango Grace creations, particularly these climber earrings, boast rough and polished diamonds in a true-to-life colour scheme of green, pink, brownish pink, purple and grey.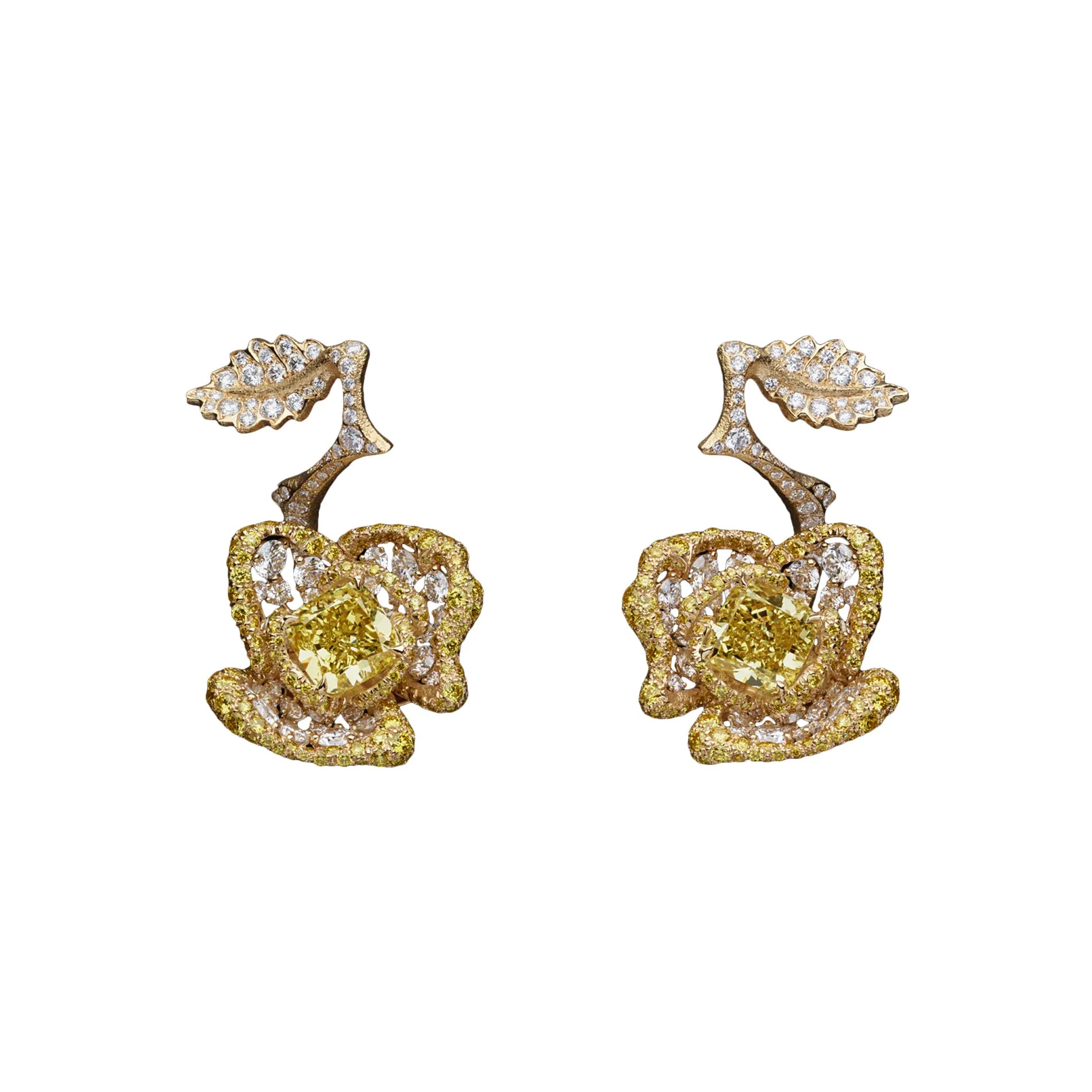 Dior
A decade has passed since Victoire de Castellane came out with her lush Bal des Roses collection. Now, once again paying a tribute to Christian Dior and his favourite flower, the creative director introduces the sparkling new RoseDior range, which brings forth a slew of exquisite designs such as these RoseDior earrings in textured yellow gold with diamonds.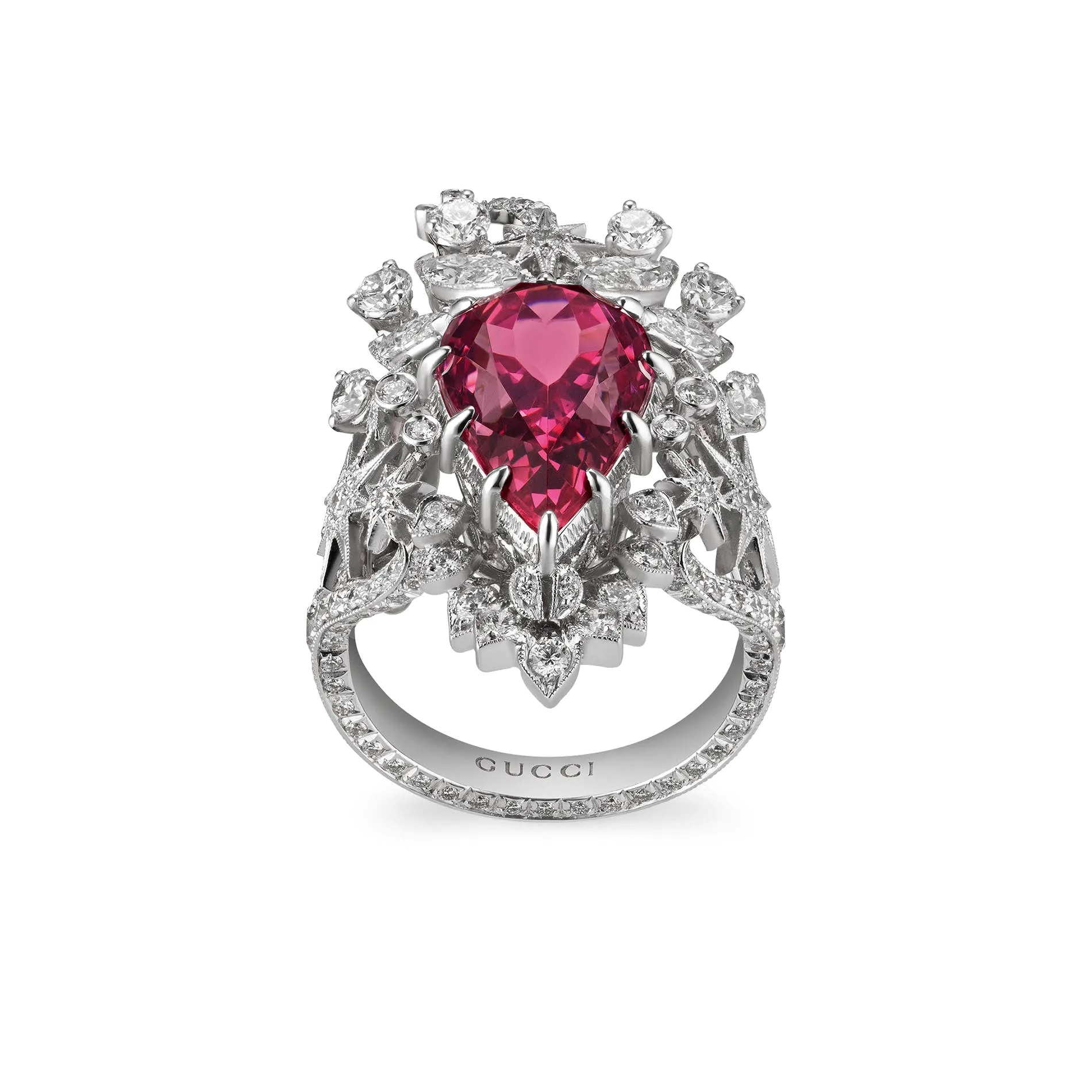 Gucci
The oh-so whimsical garden at Gucci continues to grow with the expansion of the Hortus Deliciarum high jewellery collection. Echoing the eclectic quixotism of creative director Alessandro Michele's kaleidoscopic universe, the new batch is inspired by the mesmeric hues of the sky at various times of the day which is perfectly illustrated by this classic cocktail ring.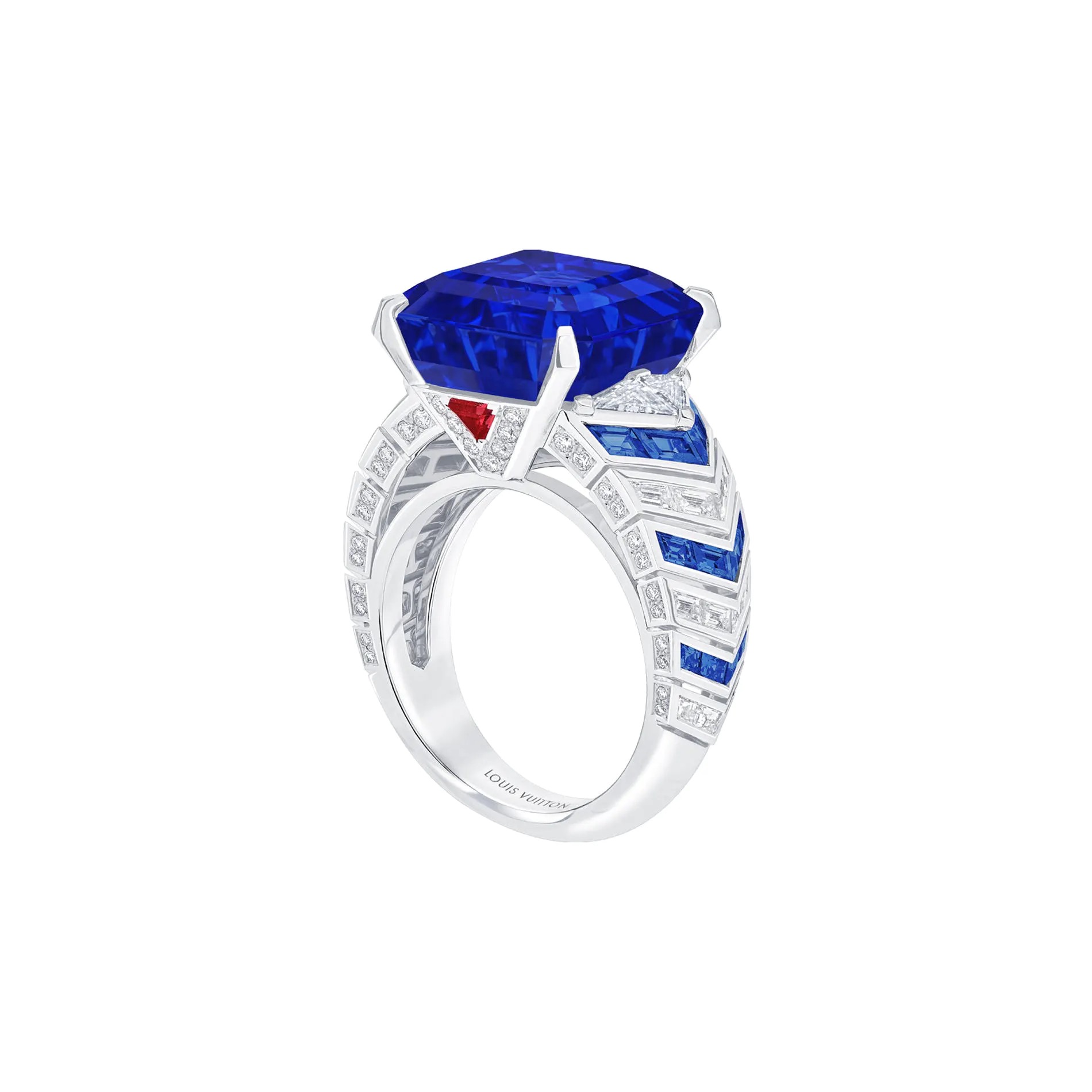 Louis Vuitton
Diving deeper into its past, Louis Vuitton takes its devotees back to the very beginning—when its founder embarked on that journey across France to realise his dreams—for the Bravery high jewellery assortment. The Arrow ring cleverly narrates this account, serving as a metaphor for his odyssey and a literal interpretation of his legacy with the incorporation of the emblematic V motif.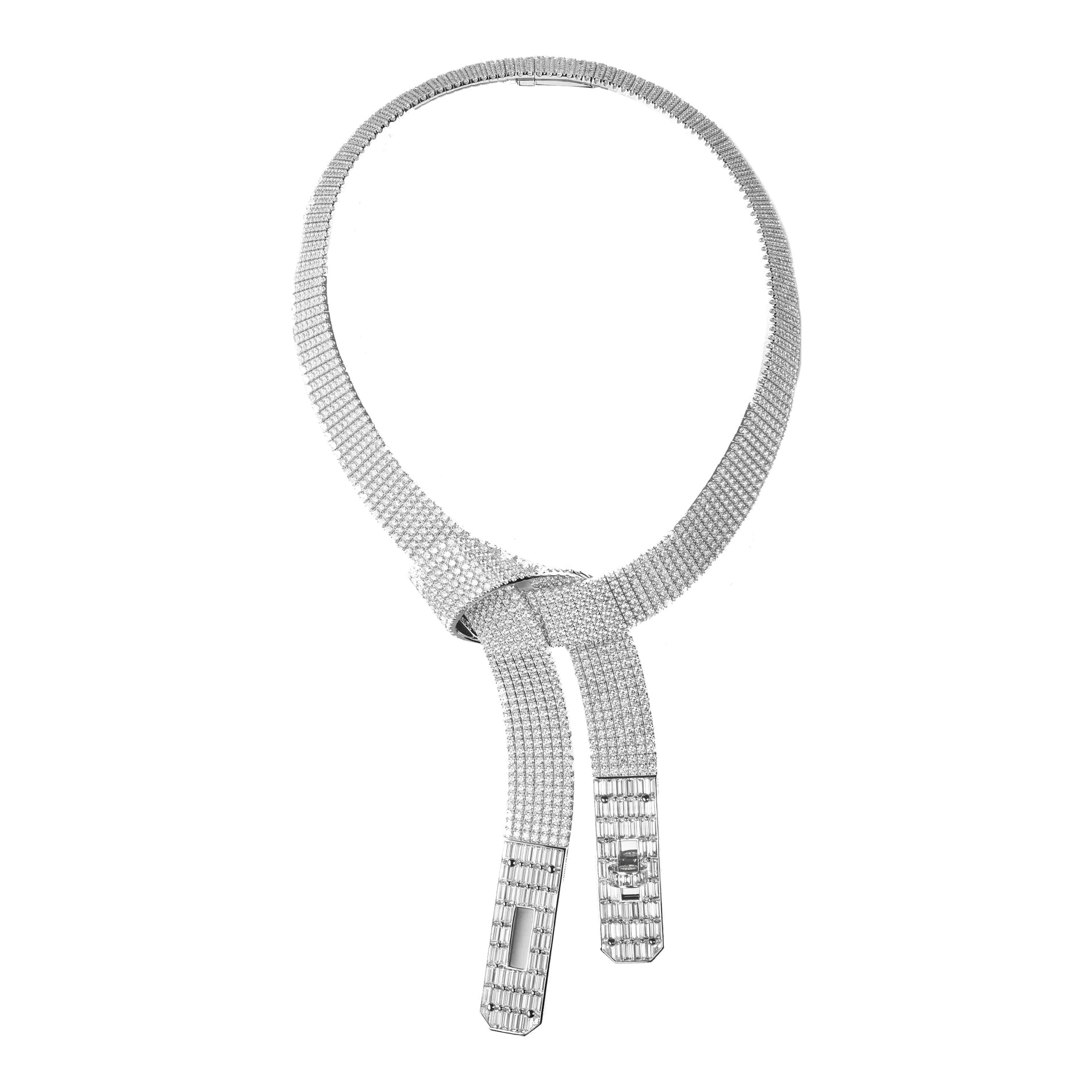 Hermès
An icon at Hermès has received the ultimate star treatment with the brand's latest jewellery entry. The Kellymorphose line, just as its name suggests, takes after the legendary Kelly bag defined by a strong and assertive form, side straps, clasp, padlock and key-holder—elements that are present in the pieces under the banner notably this Kelly Gavroche necklace.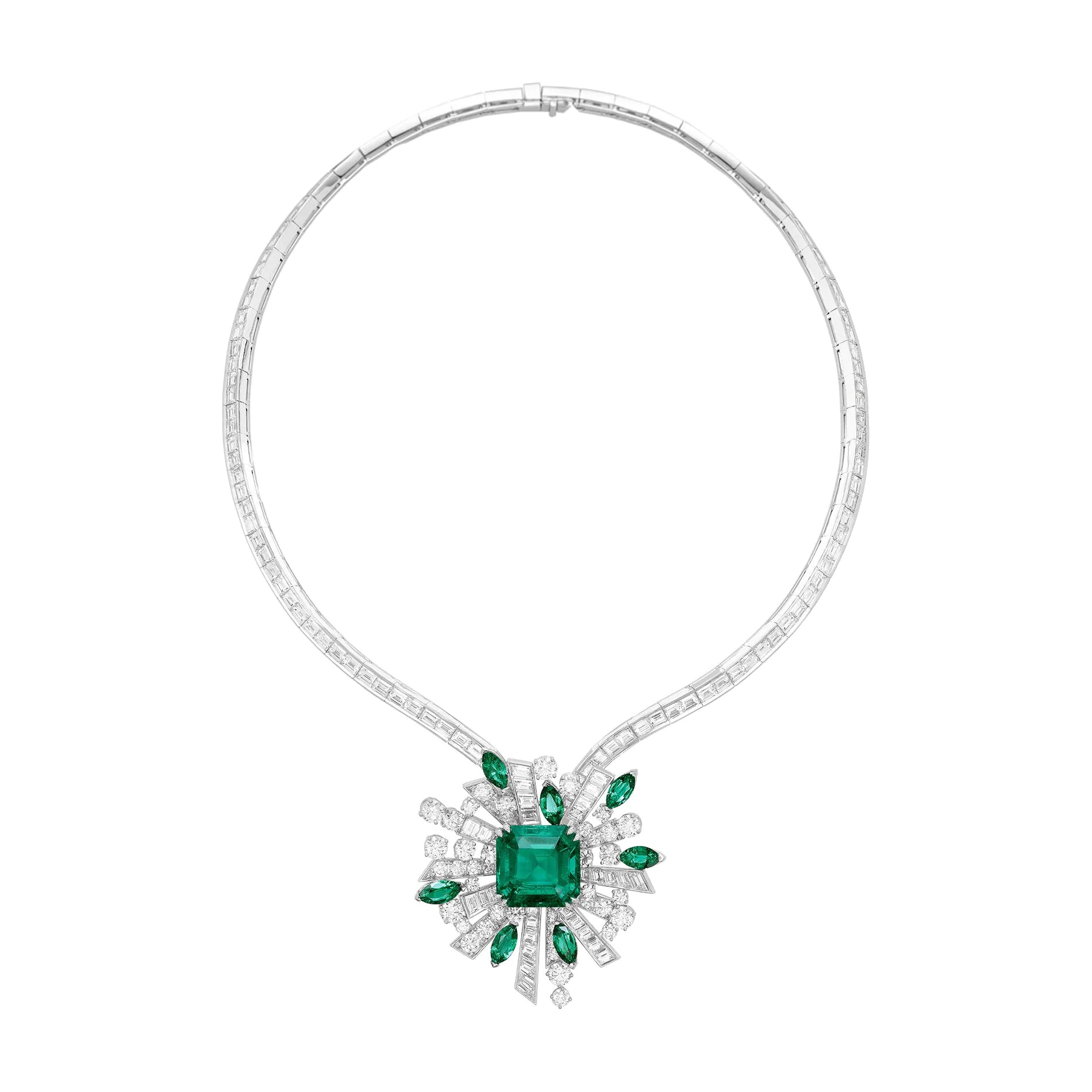 Piaget
Where there's darkness, there's light. Promising to illuminate even in the bleakest of nights, Piaget's Extraordinary Lights high jewellery pieces are imbued with the most spectacular light phenomenon. The Magical Aurora necklace, for instance, is bound to set the sky ablaze with the verdant hue of its emeralds and the unparalleled sparkle of its diamonds.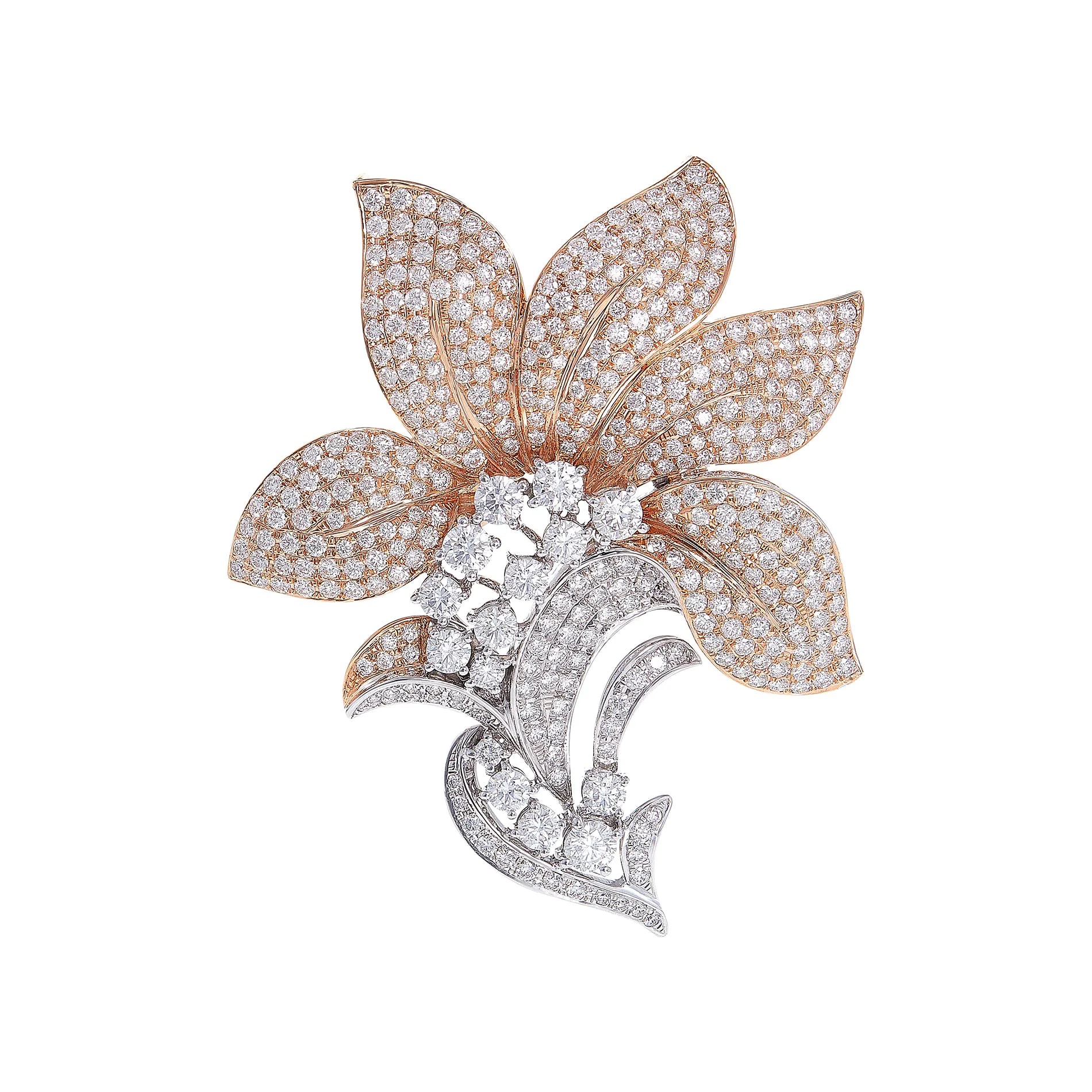 Habib
Springtime stretches all year long at Habib and the blossoming of The Bouquet in the fall season shows us just that. This stunning frangipani-inspired brooch, handcrafted in a restful combination of 18k rose and white gold, exudes the feeling of unfiltered femininity as the pink petals unfurl under the morning sun and unveil 391 pieces of brilliant-cut diamonds.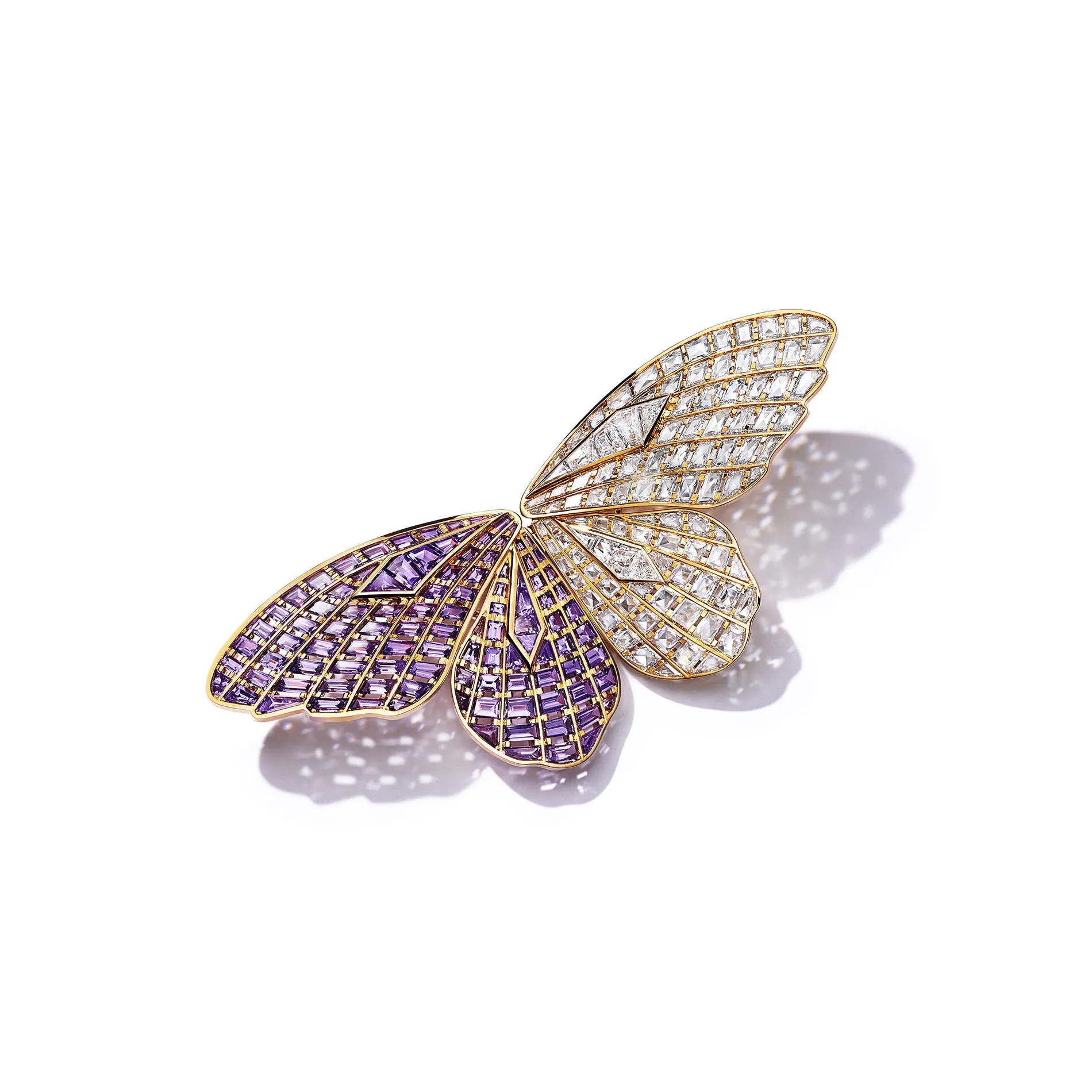 Tiffany & Co.
Nature's most vivid chromatic displays are turned into mesmerising works of art at Tiffany & Co. as the jeweller releases its 2021 Blue Book collection. Themed Colours of Nature, the new roster is brimming with one-of-a-kind masterworks including this delicate butterfly brooch in 18k yellow gold peppered with purple sapphires and dazzling diamonds.
This article was originally published on www.lofficielmalaysia.com.