---
Arts, Culture & Lifestyle
Fashion houses and brands to contribute to Coronavirus global pandemic
From Gucci to Louis Vuitton, Dior and even MODA Malaysia, here are the many ways fashion is giving back and supporting the fight against COVID-19.
The fashion industry is experiencing one of its darkest days right now as the Coronavirus turns to be a global pandemic right now.
The Coronavirus crisis hasn't only heavily impacted the lives of many, but also businesses worldwide including the fashion industry.
As the world fights it together, fashion behemoths and moguls are also coming together to do their part for the welfare of others. Whether it's making cash contributions, supplying personal protective equipment products or supporting food bank, they are offering help in their own ways in the time of need.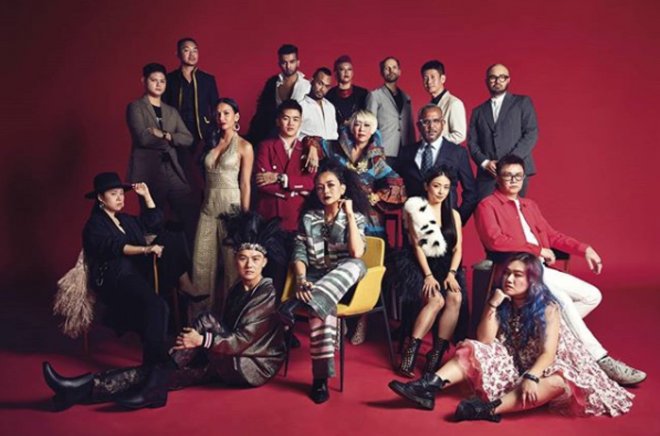 MODA MALAYSIA
In partnership with FashionValet and IMARET, Malaysia Official Designers Association (MODA) is also joining in the efforts to combat against the COVID-19 pandemic by buying materials and sewing personal protection equipment (PPE) to frontliners in Malaysia. Funds will be administered by MODA to buy the fabric to be distributed to designers and volunteers involved to sew PPE hospital gowns as fast as possible.
The initiative sees local designers including Dato Radzuan Radziwill, Khoon Hooi, Alia Bastamam, InnaiRed, Melinda Looi, Celest Thoi, Jimmy Lim, Key Ng, You Sheng, Keith Kee, Kit Woo and their league of seamstresses volunteering to cut and sew these hospital gowns.
You can support the cause via materials or fund donation here.
CAPRI HOLDINGS
Capri Holdings Limited, a global fashion luxury group that owns Michael Kors, Versace and Jimmy Choo, announced today that its collective brands and their founders are donating more than $3 million in support of COVID-19 relief efforts.
Michael Kors brand will donate $1 million to support local relief efforts. In addition, founder Michael Kors and John Idol will make personal contributions of an additional $1 million towards these efforts which will be directed to NYU Langone Health and New York-Presbyterian Hospital, God's Love We Deliver and A Common Thread.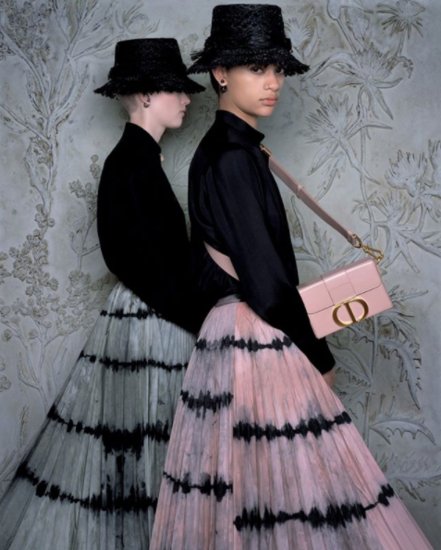 DIOR
In addition to the efforts of its parent company LVMH, Dior opening up its Baby Dior Atelier in Redon in the aid of producing face masks on a volunteering basis in helping out the current situation. The Dior staff are joining in the production via a volunteer basis.
CHANEL
Like many French fashion house, Chanel has also pledged to produce protective gears to aid the French medical system and also donate $1.3 million to an emergency fund dedicated for the public health system in France.
In addition to that, Chanel has also promised to pay two months of salary to all its French workers to avoid them from relying on the unemployment fund from the French government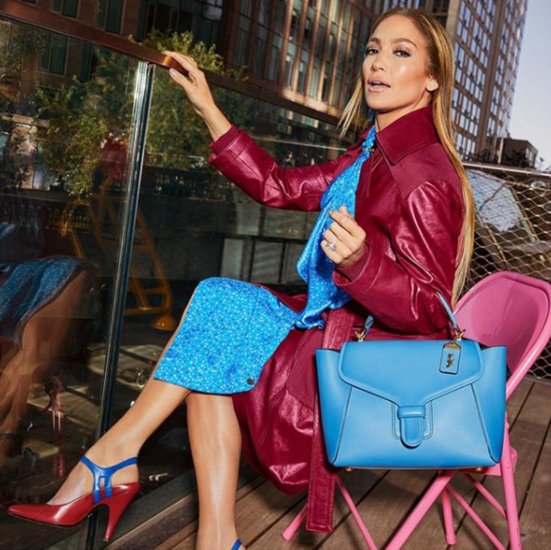 COACH
The Tapestry, Inc. family (the parent company of Coach which also owns Kate Spade New York and Stuart Weitzman) through the Coach Foundation has decided to commit USD2 million to the New York City Small Business Community Fund and also match the North America employee donations to COVID-19 response efforts through their matching gift program. Also, they will make an additional donation to an organisation crowd-sourced by employees.
BURBERRY
In their efforts to contribute to the fight against COVID-19, Burberry is facilitating the delivery of surgical masks, non-surgical masks and gowns for use by medical staff and patients by utilising our global supply chain network to fast-track the delivery of over 100,000 surgical masks to the UK National Health Service and also, retooling our trench coat factory in Castleford, Yorkshire, to make non-surgical gowns and masks for patients.
On top of that, Burberry will be funding research into a single-dose vaccine developed by the University of Oxford and donating to charities including FareShare and The Felix Project, dedicated to tackling food poverty across the UK.
LVMH
The French conglomerate has leveraged its cosmetics factories including Guerlain, Dior Parfums and Givenchy Beauty to manufacture hydroalcoholic gel and distribute to health authorities in France. It is also ordering 40 million face masks from China for the country. Back in January, French company gave 16 million RMB (approx. RM 9.9 million) to The Red Cross Society of China.
Fendi men's and accessories creative director Silvia Venturini Fendi also took to the Instagram to announce the foundation has contributed €100,000 (approx. RM475,000) to help the intensive care department of Presidio Sanitario Columbus in Rome last week.
KERING
The fashion giant, which owns Gucci, Saint Laurent, Balenciaga and Bottega Veneta, has donated 7.5 million RMB (approx. RM4.6 million) to the Red Cross Society of China and € 2 million (about RM 9.3 million) to the healthcare institutions in Italy including Lombardy, Veneto, Tuscany and Lazio.
The fashion group is also ordering three million surgical masks from China to distribute to French health services while tapping Balenciaga and Saint Laurent to produce masks and personal protective supplies.
The CEO of Gucci, Marco Bizzari, has also donated more than $100,000 (approx. RM430,000) to hospitals in the Emilia-Romagna region of Italy.
VIVY YUSOF & FADZA ANUAR
The co-founders of Fashion Valet have together launched a FV Covid-19 Support Fund on behalf of Imaret Malaysia (Islamic Medical Association of Malaysia Response and Relief Team) to ensure the adequate supplies of general and medical materials to the frontline staff in Malaysia. The couple has taken the lead by donating RM100,000 to the campaign.
For Malaysians, you can do your part by contributing to Mereka,  Mercy Malaysia, Kitafund, or The Lost Food Project.
HERMÉS
The high-end fashion label has pledged 5 million RMB (Approx. RM3.1 million) to the China Soong Ching Ling Foundation, honouring the medical professionals who have fought on the front line.
PRADA
The Italian luxury fashion house has donated two entire intensive care and resuscitation units each to three of Milan's biggest hospitals including San Raffaele, Sacco and Vittore Buzzi. The brand will also use its production lines to produce masks and medical overalls to the country. The production plan provides for daily deliveries, which will be completed by April 6th.
VERSACE
The Donatella Versace-helmed Italian fashion house contributed 1 million RMB (approx RM600,000) to The Chinese Red Cross Foundation last month, while the creative director of Versace herself together with her daughter Allegra Versace Beck have donated €200,000 (approx. RM930,000) to the ICU of San Raffaele hospital in Milan.
GIORGIO ARMANI
The brand from Italy has funded numerous Italian hospitals and institutions with a total of €1.25 million (approx. RM5.8 million) to a group of Italian hospitals and institutions, including the Luigi Sacco and San Raffaele hospitals, the Istituto dei Tumori in Milan and more.
BIJI-BIJI INITIATIVE
The owner of Biji Biji ethical fashion, a Malaysian fashion company consisting of Biji-biji Initiative, Me.reka, and Taylors Me.reka Makerspace, is working with a group of volunteers and makers to make Protective Face Shields for the Covid-19 front-liners, which youou can make your contribution by clicking this link – www.mereka.my/protecting-our-frontliners.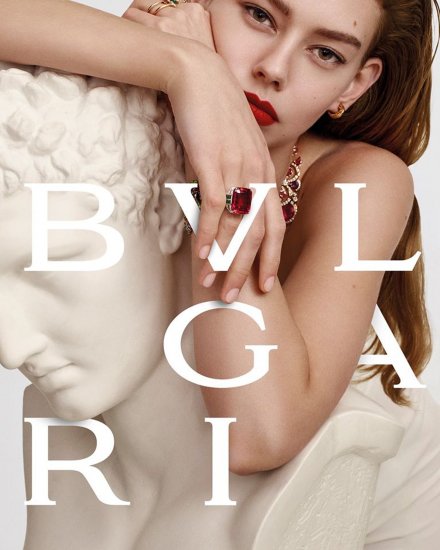 MONCLER
The brand, known for its iconic winter puffer jacket, will donate €10 million (RM46 million) towards the construction of a new hospital in Milan that has 400 intensive care units.
SERGIO ROSSI
The Italian shoemaker has donated €100,000 (about RM460,00) to a hospital in Milan and has announced to dole out 100% of its online sales profits between 14th March and 20th March 2020.
BVLGARI
Jewellery house Bulgari donated an unspecified amount to the Istituto Lazzaro Spallanzani's research department in Rome, which was among the first to isolate the DNA of COVID-19. The amount was reported to be sufficient to buy a microscopic image acquisition system that is worth about €100,000.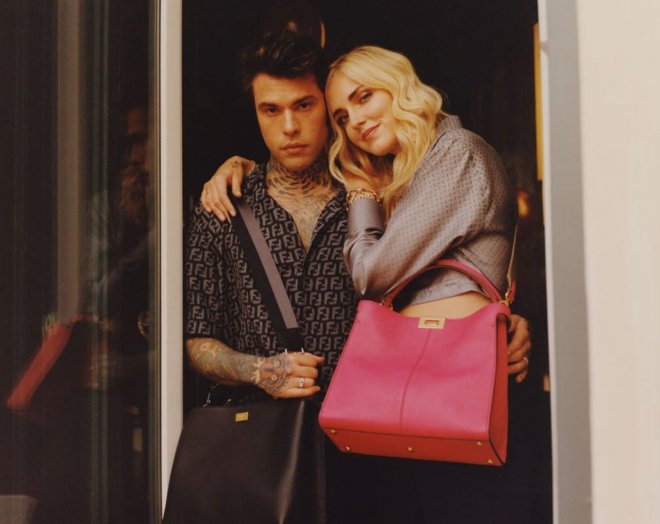 CHIARA FERRAGNI
The Italian fashion entrepreneur and her husband Fedez have helped to raise over €4 million (about RM18 million) through GoFundMe campaign. The couple has also contributed €100,000 towards the intensive care department of San Raffaele hospital in Milan.
RICHEMONT
The Swiss luxury behemoth who owns Cartier, Montblanc, Van Cleef & Arpels and more has pledged to give 10 million Renminbi (RM6.1 million) to China to combat the COVID-19.
INDITEX
The global fashion group, which owns Zara and Bershka, will make use of its supply chains to produce masks and gowns for medical workers and patients in Spain. Last week, the company has expected to ship 300,000 face masks from overseas and distribute it to the Spanish health authorities.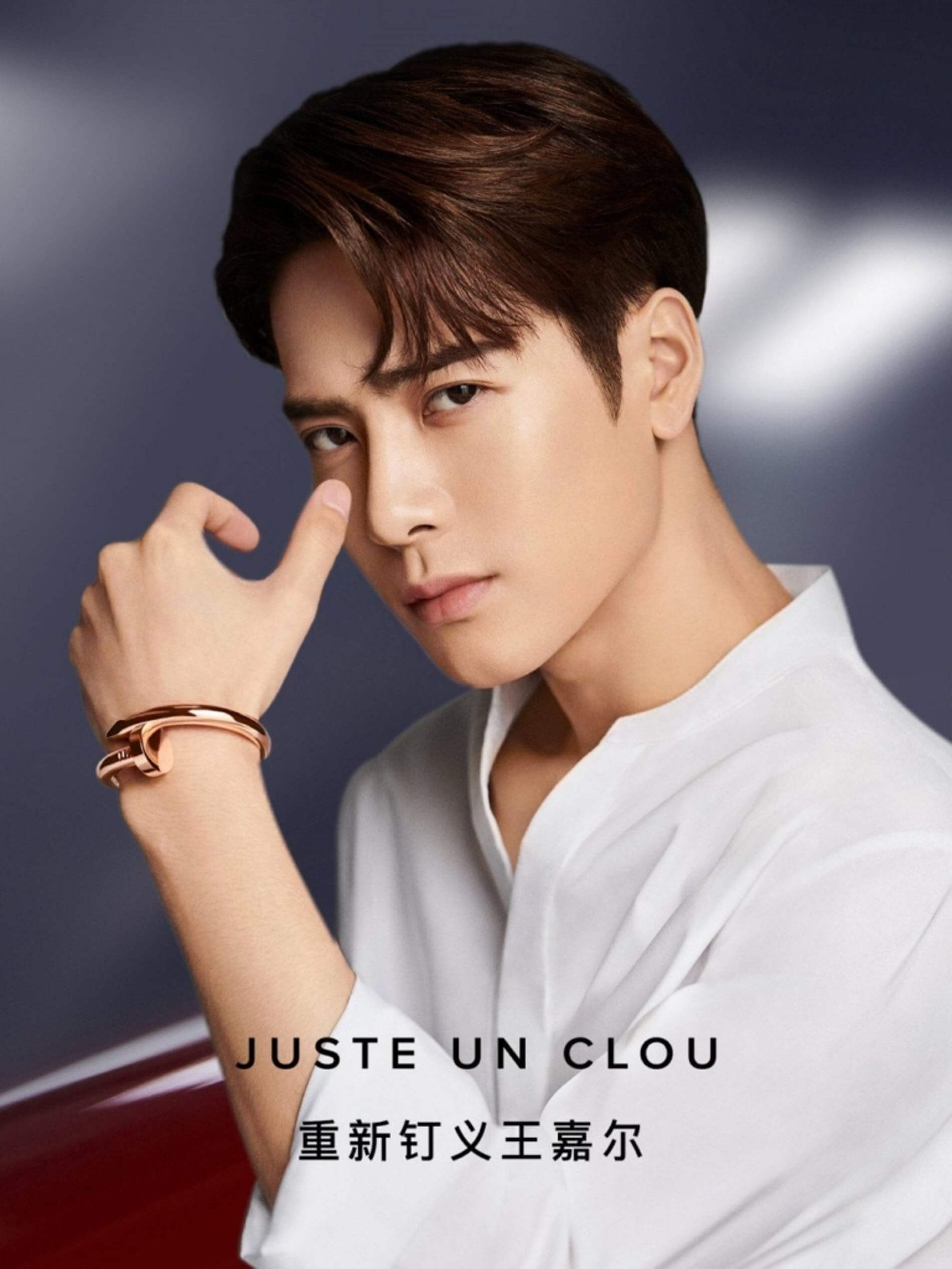 BRITISH FASHION COUNCIL
The pillar of British fashion industry did its part by working with the Department for Business, Energy and Industrial Strategy and the Department for Health and Social Care on a new initiative to produce essential protective products including masks.
CFDA
The Council of Fashion Designers America (CFDA) has urged the fashion community in US – companies, vendors and individuals – to assist in the manufacturing of personal protective equipment products like masks, gowns and gloves.
They will also repurpose the US$700,000 (approx. RM2.1 million), which is supposed to be for the annual CFDA Vogue Fashion Fund, to small businesses that apply for grants from 8th April onwards under the new fundraising initiative with Vogue to support small businesses – A Common Thread.