---
Style & Beauty
Why We Love These Five Celebrities and the Watches They Own
Hugh Jackman, Vicki Zhaowei, Daniel Craig, David Beckham and John F. Kennedy have one thing in common — timepieces we like to covet
Hugh Jackman, actor, Montblanc Timewalker
The celebrity: Logan, all 141 angsty minutes of it, was such a success because we can't ever get enough of Jackman as Wolverine. And then, like a slapstick plot twist, we will soon see Jackman sing and dance in The Greatest Showman, a musical biopic about legendary circus master PT Barnum. But all of this just proves Jackman's fluidity in morphing into one role to the next. He's been Montblanc's global ambassador for several years, having recently branched out into fronting the campaign for 1926 Montblanc Heritage, a collection of vintage leather travel accessories.
The latest: Jackman is also the face for the Timewalker Collection, which received a slight revamp this year. Emblematic for high-tech black ceramic, satinated steel, titanium and rubber, the revamp introduces the masculine TimeWalker Chronograph UTC. With features like three time zones display, dual time complications, 24-hour indicator and 48-hours power reserve, it makes a functional and practical travelling partner for today's globetrotters.
David Beckham, footballer, Tudor Heritage Black Bay
The celebrity: David Beckham had it made as a football icon. His memoirs, when one is written, will furnish accounts dramatically at odds with the flamboyant footballer who runs around in his underwear for Armani and H&M, and the soft-spoken, toothy midfielder who spent nearly two decades honing his game. But the centrepiece of the puzzle is how he came to know of Tudor through its sibling, Rolex. (Victoria Beckham, a fashion icon herself, might have been partially responsible for turning the Leytonstone boy into a preening metrosexual.)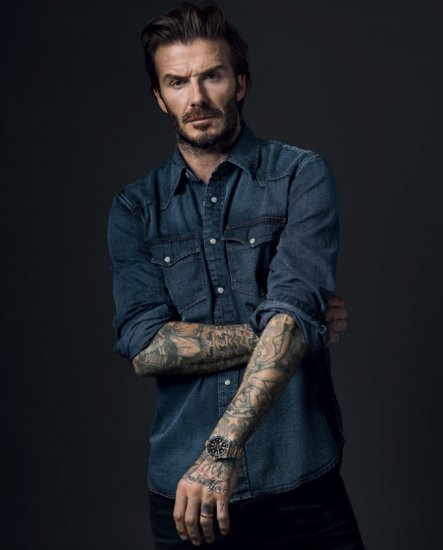 The latest: As Tudor introduces a date function to its Heritage Black Bay diver's watch, Beckham is seen wearing the S&G model (in steel and gold); as well as the Chrono edition that now has an in-house COSC-certified manufacture chronograph with column wheel and vertical clutch. This is big news for a brand that's in-line with its "Born To Dare" campaign. Stay tuned. –Jason Kwong
Vicki Zhao Wei, Chinese/Hong Kong actress, Jaeger LeCoultre Reverso
The celebrity: One of China's highest paid billionaire entertainers, Vicki Zhao Wei has been in the Hong Kong tv/movie scene for ages and yet, never seems to lose her sophisticated youth or "it factor" appeal. Vicki Zhao Wei has been a regular face in campaigns for Jaeger LeCoultre's Reverso, which celebrated its 85th anniversary in 2016. At a star-studded JLC gala event during last year's Shanghai International Film Festival, a unique Reverso One Duetto Moon engraved with Zhao Wei's autograph was auctioned for 330,000 yuan (RM200,000) to benefit the restoration of classic Chinese films.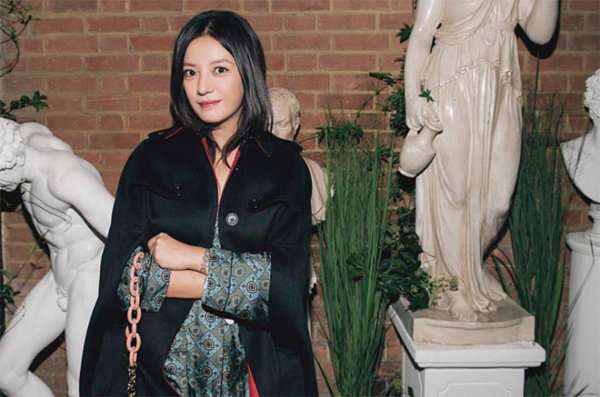 The latest: JLC's just announced a new version of the Reverso One Duetto Jewelry in pink gold, which evokes a feminine elegance inspired by the 1920s and 1930s Art Deco period from which the original Reverso was conceptualised. Its pink gold geometric strap is set with diamonds. Bold, graphic lozenge motif spreads across the dial on the reverse, giving this latest model a take-no-prisoners, feminine styling.
Daniel Craig, actor, Omega Seamaster
The celebrity: James Bond and the Omega Seamaster are practically synonymous. Craig first made his onscreen appearance as Bond in Casino Royale, beating Le Chiffre at a cards table. He was wearing the Seamaster Diver 300M Co-Axial. Craig's blond hair and blue eyes strays from prescribed appearance of the Bond character, making him a controversial pick for the role at first. But now with two top-grossing films, critical praise for his performance and a third appearance as the beloved spy currently in the works, all is water under the bridge.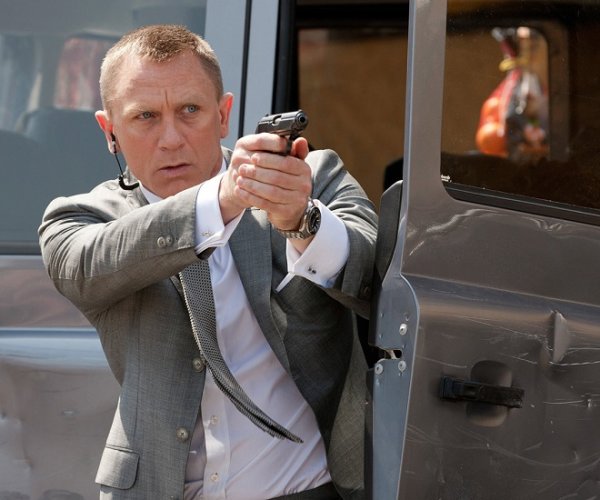 The latest: Earlier this month, Omega released the limited edition Seamaster Diver 300M "Commander's Watch" to celebrate three Bond movie milestones: the 50th anniversary of You Only Live Twice; the 40th anniversary of The Spy Who Loved Me; and the 20th anniversary of Tomorrow Never Dies. Bond wears his official military uniform in each of these films. With red, white and blue straps, as well as Commander's insignia, the limited edition Seamaster pays homage to the commander rank and to the British Royal Navy.
John F. Kennedy, American president, Cartier Tank
The celebrity: JFK was known to wear a few different watches, but the most iconic was arguably the Louis Cartier Tank given to him by wife Jackie for their fourth anniversary. (Jackie herself was a well-known Tank owner — in June, Christie's auctioned off Jackie's 1962, 18k gold engraved Tank for USD379,500 to non other than reality star Kim Kardashian.) Here's a bit of trivia: John F. Kennedy was wearing his Tank on the day he was assassinated.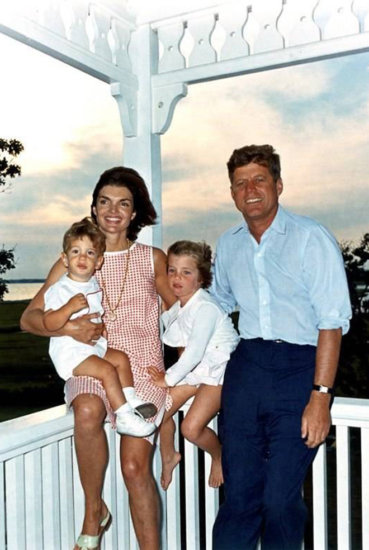 The latest: The Tank celebrates its 100th anniversary with a few new renditions. More will be announced to Malaysian fans in September.
In the meantime, have a look at Jackie Onassis Kennedy's auctioned Cartier Tank.
Save
Save
Save
Save
Save
Save
Save
Save