---
Style & Beauty
Sothys NO2ctuelle Night Range Combats Skin Ageing While You Sleep
Packed with active ingredients, the latest from Sothys range of night time skin products, the nO2ctuelle overnight cream and sleeping mask, helps stave off ageing from a hectic life.
We should all be getting the recommended eight hours of sleep every night; but with our modern, busy metropolitan lives, who has time for sleep?  While we often neglect that area of wellness, it doesn't mean we don't still want radiant, glowing skin that elicits compliments from all who gaze upon us.
In order to have our cake and eat it too, we can turn to premium French skin care line Sothys for a little assistance in covering our lack of sleep. Their latest is the nO2ctuelle Night Range, which consists of a detox overnight cream and chrono-destressing sleeping mask, created with a selection of ingenious and complementary active ingredients. With a spritz of mandarin orange mist on your pillow to help put you in the mood for sleep, the nO2ctuelle routine will help combat daytime stress to keep you looking well, despite a lack of sleep.
We spoke to Cinthia Montoro, Sothys international beauty trainer, to find out more about the NO2ctuelle Night Range:
What is happening to our skin when we sleep at night?
Cellular activity varies according to the alternating day and night, following our biorhythms. During the day, skin cells mobilize to face external aggression that affects them (sun, pollution, stress, lifestyle etc…).
However, during the night, aggressors are reduced to a minimum, muscular activity is low and the skin can dedicate itself to repair the damage suffered during the day.
Why should we apply a beauty product before going to sleep?
It is actually because the skin is under less pressure during the night, it is also more receptive to key active ingredients. That is why, more than ever, everyone should apply product before bed.
What are the three key things we should know about nO2ctuelle and how it benefits the skin?
The 3 key actions of that range are: to optimise the night time rest of the skin for an optimum sleep, along with the calming aroma of mandarin orange scented water. Its soothing fragrance combined with mandarin essential oil promotes a feeling of well-being for restful sleep.
It will also actively fight against visible effects of daytime assaults on skin, and protecting it from ageing: detoxify & smooth thanks to the detox resurfacing overnight cream, destress & synchronise with the Chrono-destressing sleeping mask.
Finally, it is to revive the skin in the morning through the combination of 2 active ingredients selected by Sothys advanced research:
-Stabilised Vitamin C, chosen for its anti-ageing, antioxidant and brightening actions.
-Extract of nastrurtium for an "oxygene-like" effect.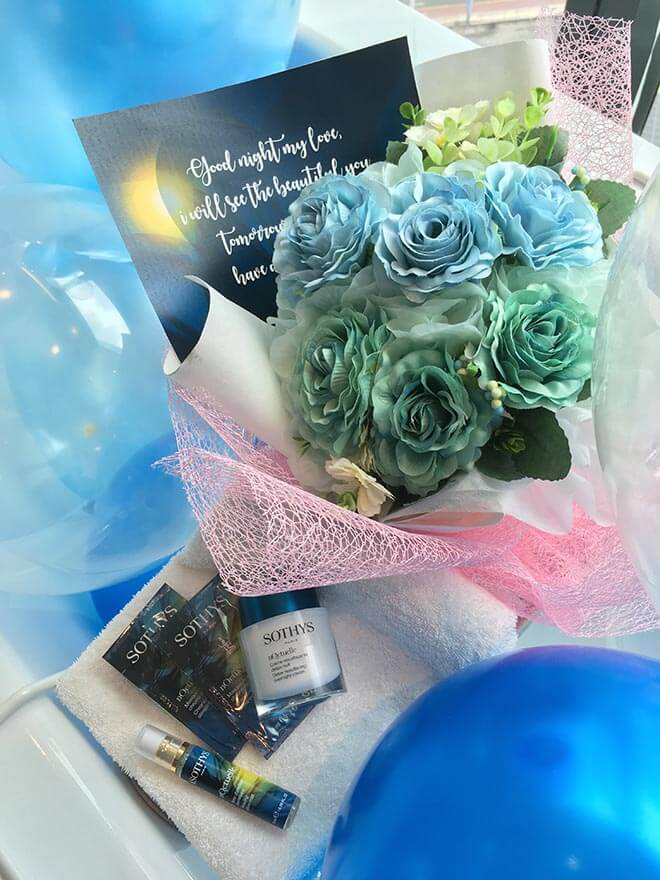 How long does it take to see results from using nO2ctuelle?
With the nO2ctuelle, you will see and feel the smoothing and resurfacing effect from 1st morning. This cream is the equivalent of 8 hours sleep for the face even when the night was short.
But of course to have long lasting action, use the nO2ctuelle cream night after night at least for a month.
Regarding the Chrono-destressing sleeping mask, as it is a weekly product, to be used once or twice instead of the night cream the action is immediate from first night as well.
Don't forget to try our exclusive application technique with destressing and relaxing movements to help the product to penetrate in the skin after the 10 minutes application, which you can learn about at any Sothys beauty salon.
The new nO2ctuelle will be available starting from April 1, 2018 at all Sothys salons and beauty kiosks nationwide. For more information, visit the Sothys Malaysia website.