---
Style & Beauty
Season to rejoice with the new Hermès Twilly Eau Ginger
From mischievous to spicy and now joyful, bright and sparkling—characteristics we should all be lucky to have in every and any season—the Twilly d'Hermès family of fragrances delivers them all. Created by Christine Nagel, the Twilly Eau Ginger, the third to join the Twilly d'Hermès tribe, emanated the same rule of three as her two […]
From mischievous to spicy and now joyful, bright and sparkling—characteristics we should all be lucky to have in every and any season—the Twilly d'Hermès family of fragrances delivers them all.
Created by Christine Nagel, the Twilly Eau Ginger, the third to join the Twilly d'Hermès tribe, emanated the same rule of three as her two elder siblings: tribe, boldness and attitude.
View this post on Instagram
Twilly Eau Ginger is presented in a box printed with the Astrologie nouvelle design that has been reworked in fresh palette of colours. Nestled within, the perfume's rounded, curvaceous bottle comes tied prettily with a new silk ribbon and topped with a brilliant white cap.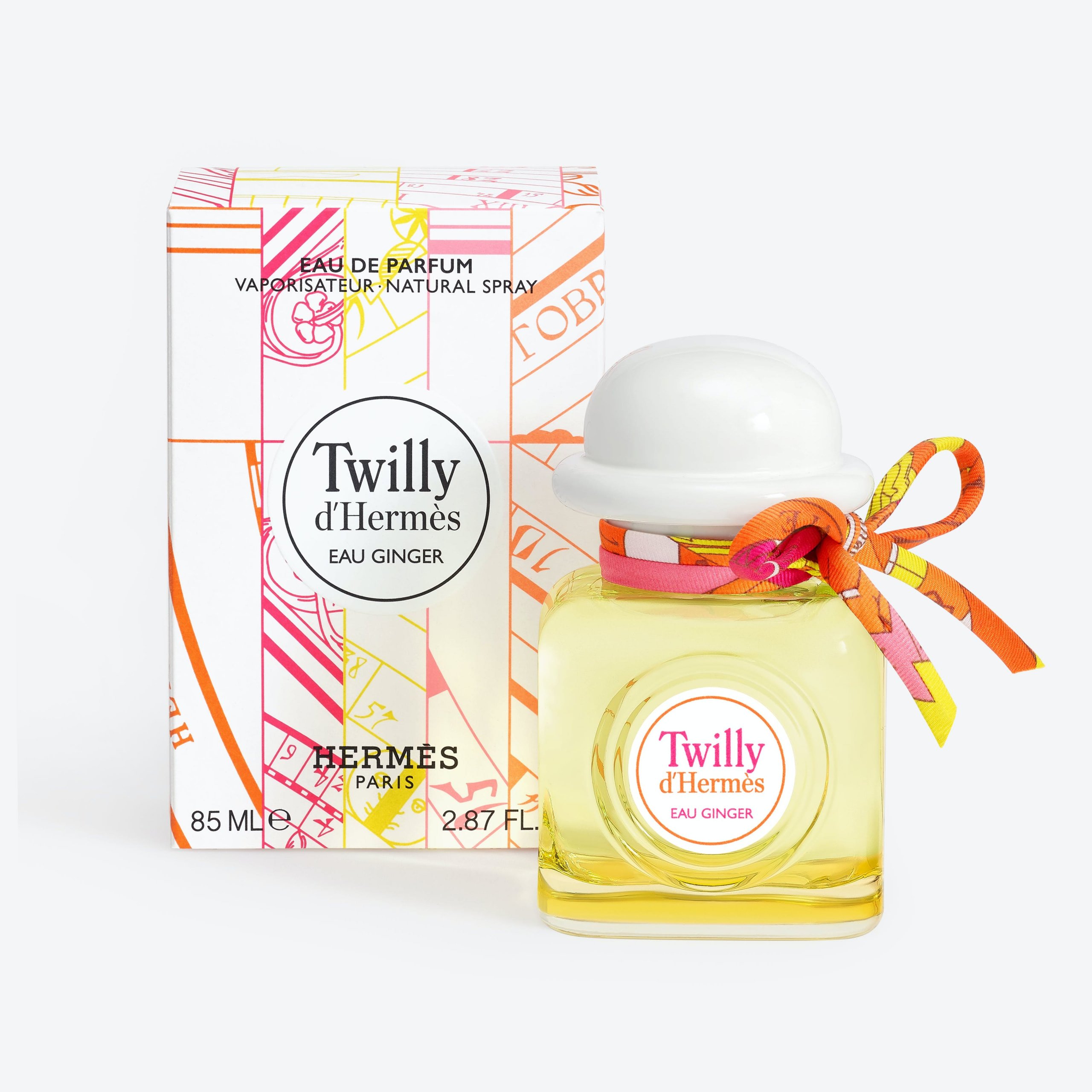 Full of character and whimsy with a dash of audacity and unwavering joie de vivre, the new Twilly d'Hermès scent imparts its charm by weaving together three ingredients of generous and vibrant peony, vivid candied ginger, and supple, lively cedar.
View this post on Instagram
The new Twilly Eau Ginger (available in three sizes – 30 ml, 50 ml and 85 ml) is available at Hermès boutiques in Pavilion KL and The Gardens Mall, as well as at counters in selected Parkson, Isetan and Sogo stores, and Sephora Malaysia.
Visit hermes.com to find out more.
This article was originally published on www.lofficielmalaysia.com.