---
Style & Beauty
Rami Malek, Willow Smith, Jackson Wang and more gather for Pasha De Cartier
Known for its classic and exceptional design, Cartier has taken their well-known Pasha de Cartier watch and reimagined its style with the help of some distinguished creatives to celebrate the forward-thinking timepiece. Carefully curated, five admired actors and musical artists are appointed as ambassadors to drive the storytelling behind the watch in the most moving way including Academy Award winner Rami […]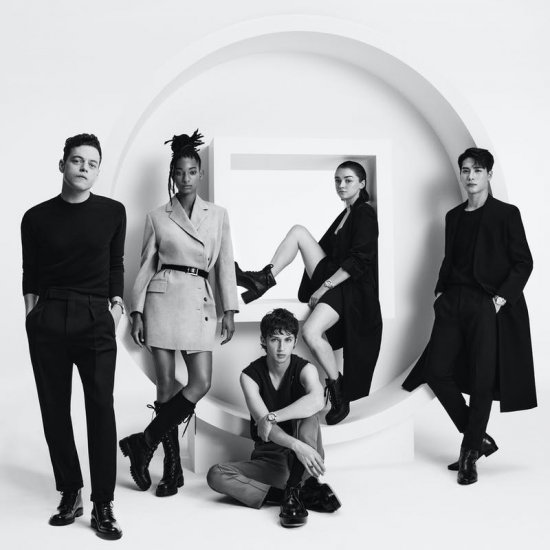 Known for its classic and exceptional design, Cartier has taken their well-known Pasha de Cartier watch and reimagined its style with the help of some distinguished creatives to celebrate the forward-thinking timepiece.
Carefully curated, five admired actors and musical artists are appointed as ambassadors to drive the storytelling behind the watch in the most moving way including Academy Award winner Rami Malek, chart-topping singer Troye Sivan, singer, activist and talkshow host Willow Smith, Emmy-nominated actress Maisie Williams and K-pop artist Jackson Wang.
Arnaud Carrez, International Marketing and Communications Director of Cartier International, says, "These new Pasha ambassadors owe their success to their differences, creativity, connection, multidisciplinary talents and generosity." 
The five diverse talents were chosen to illustrate the unique versatility and modernity of the Pasha de Cartier. All individually known for their innovative creativity, and nonconforming paths to success, Cartier says each ambassador illustrates the core essence of the new Pasha de Cartier watch through their respective versatility, complexity and captivating bodies of work. 
Originally created in 1985, and based off a previous model released in 1935, the Pasha watch was designed to make a statement; the bold and graphic details have made it a standout piece since its first launch, harnessing the power of self-expression for all of its wearers.
The model was originally produced by Louis Cartier himself as a bespoke piece for a member of Marrakech royalty and went on to be Cartier's first waterproof watch. This year, watch-lovers can look forward to new updates in the latest Pasha style such as contemporary design updates and a skeletonized version.
The Pasha de Cartier watch launches in China on 1st July 2020 and worldwide on 4th September  2020.
Available in 35 mm and 41 mm in steel, gold, vibrant diamond-set and skeleton movement versions.
This article was originally published on www.lofficielmalaysia.com.