---
Style & Beauty
Interview: Dato' Sri Meer Sadik Habib talks gemstones, vision for 2020 and more
Over the years, Habib has established its Diamond Festival as an annual spectacle that sets the benchmark for the local jewellery industry. This year, however, the group signalled a turn in the tides as it introduced its first-ever Gem Festival. Habib had occupied the centre court of Putrajaya's IOI City Mall and put on display over […]
Over the years, Habib has established its Diamond Festival as an annual spectacle that sets the benchmark for the local jewellery industry.
This year, however, the group signalled a turn in the tides as it introduced its first-ever Gem Festival. Habib had occupied the centre court of Putrajaya's IOI City Mall and put on display over 1,000 pieces of precious gemstones jewellery from the many brands under its wings including Hearts On Fire and Stephen Webster.
And as we join the festival, we took the chance to sit down with the man behind this ingenious project, Dato' Sri Meer Sadik Habib, the managing director of Habib Jewels for a chat about jewels, his plans for the company and more: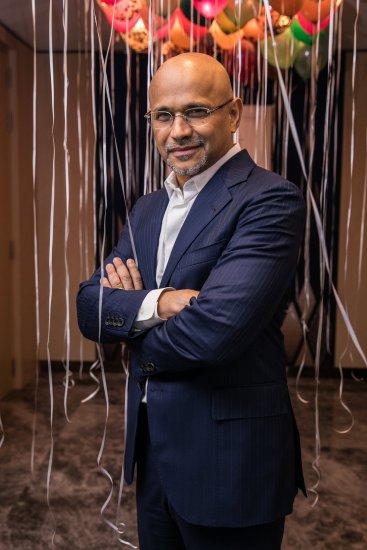 What's unique about Gem Festival and how does it differ from the previous Diamond Festivals?
Firstly, people buy jewellery for two reasons: investment and adornment. Gold and diamond jewellery has been very popular among buyers and has the value of an investment. Gemstones, on the other hand, have always been there but they haven't been so exposed to Malaysians.
We've done a lot of research on this and we found that gemstones are becoming very popular and it's becoming a trend going into 2020. People are no longer looking for only investment pieces; they also look at the trends.
How do you see the people's perception of gemstones with regards to their investment value?
Gemstones may or may not be a good investment but people aren't worried about that anymore. That said, real gemstones do have value and they are certainly better than costume jewellery. That's why we're exposing our customers to all these different gemstones — spinel, tanzanite Paraiba.
And some of these Paraiba stones are even more expensive than diamonds.
What's a normal starting point for customer relationship? Is it always bridal?
We have a collection called My First Habib, which carries trendy jewellery items for young women. The alphabet pendant is one of the most popular pieces; it comes with a chain and an alphabet with diamonds, and it's offered at a competitive price. So, it's not necessarily bridal; it can start anywhere.
What can we expect from Habib in 2020?
You can expect a lot of different gemstones coming out in the next few months — new collections – and Habib is also working with all kinds of different stone cuts and fantastic designs that I can't disclose just yet.
This article was originally published on www.lofficielmalaysia.com.