---
Arts, Culture & Lifestyle
REVIEW: Chef Wai at The Library presents new seasonal menu
It's time to bid adieu to 2019 and open a new chapter in the new year. The notion of starting afresh with a clean slate is also felt at Chef Wai at The Library. Drawing from his extensive culinary experience as well as his travels, Executive Chef Wai Look Chow has put together a wholesome […]
It's time to bid adieu to 2019 and open a new chapter in the new year. The notion of starting afresh with a clean slate is also felt at Chef Wai at The Library. Drawing from his extensive culinary experience as well as his travels, Executive Chef Wai Look Chow has put together a wholesome carte du jour that emphasises on the ingredients.
His latest seasonal menu is streamlined. It discards all complex seasonings to bring out an authentic taste, and thus creating dishes with the qualities of lightness and freshness. It is, in a way, an extension of Chef Wai's award-winning cookbook Two Friends – One Cuisine — a collaboration with Austrian celebrity chef Johann Lafer — where he utilised the freshest produce.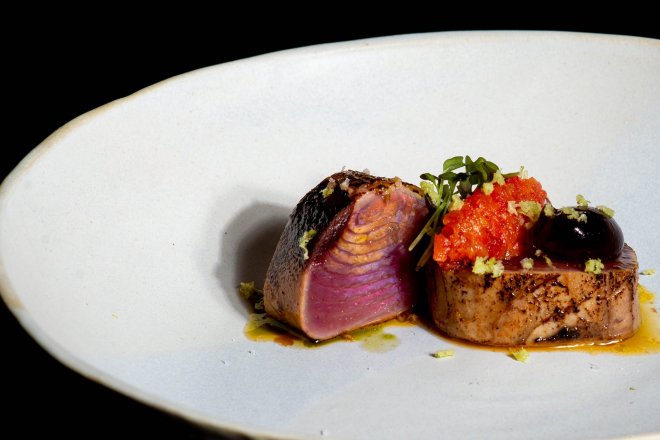 "For this menu, I very much focus on seafood. I find the shellfish from Japan, especially the mollusks, are very rich this time of year. The sea bass that we source from the northern hemisphere has delicate texture and the flesh is so rich with oil, you can really taste it. Though it is a sustainable fish, this is still the best period to have it," says Chef Wai.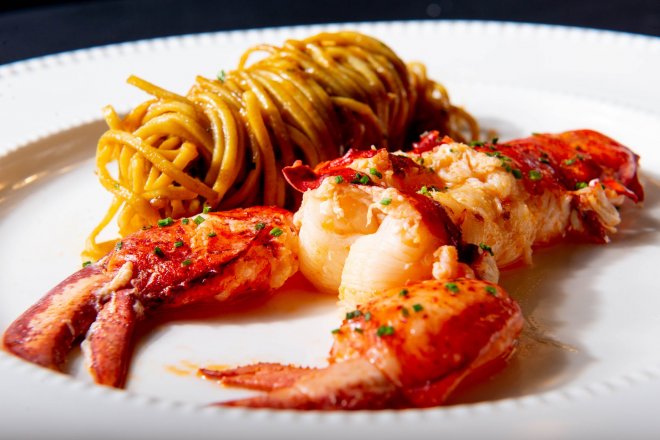 True enough, the pan-fried Japanese sea bass served here indeed feels tender upon the first bite and the hint of nutty scent and flavour from the beurre noisette gives an almost sinful mouthfeel. It's a fine continuation from the appetizer medley of surf clam, whelk and geoduck that leaves a silky texture on the palate as it's seared in crustacean-butter emulsion.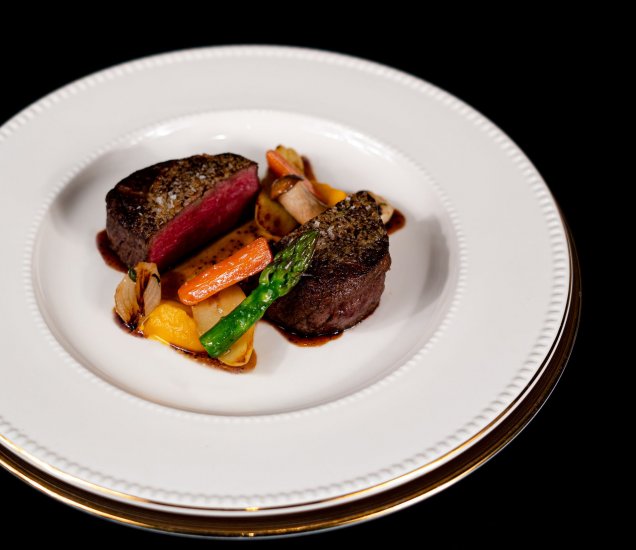 With over a dozen options on the table, diners may opt for the carefully curated Menu Dégustation with a wine-pairing option featuring tipples from the diverse wine collection. An evening at The Library is accompanied with classic cocktails, wines and cognacs, freshly cut lamb prosciutto and a live classical quartet at The Library Lounge, offering the perfect ambience to celebrate the festive season.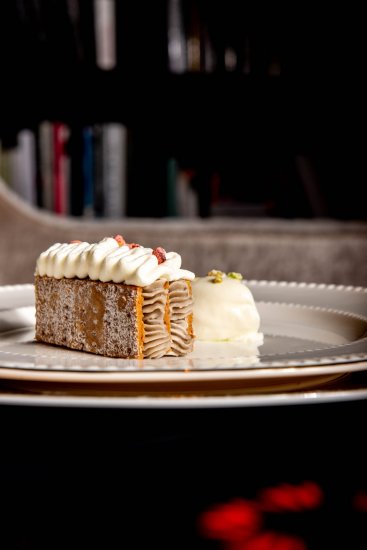 Visit ritzcarlton.com to find out more.
This article was originally published on www.lofficielmalaysia.com.