---
Arts, Culture & Lifestyle
One-Michelin Star Chef Francisco Araya Presents a 7-Course Modern European Meal at Ritz Carlton KL
Ritz-Carlton Kuala Lumpur kicks off their 2018 Guest Chef Dinner Series at The Library with one-Michelin Chef Francisco Araya.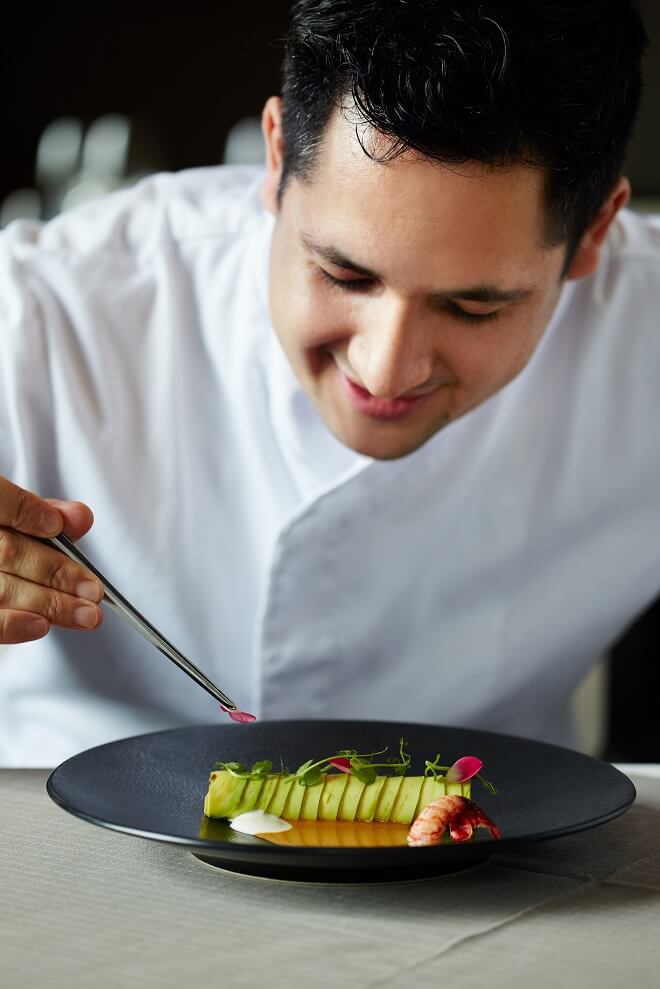 Based in Shanghai, Chilean-born Chef Francisco has established himself as maestro in the fine dining scene with restaurant NAPA Wine Bar & Kitchen, of which he is Executive Chef. He earned his one Michelin star for the casual fine dining at 81 Restaurant in Tokyo, serving borderless cuisine with a mix of Latin American, European and Asian influences. His impressive portfolio also include a season at the legendary three Michelin-starred restaurant El Bulli in Spain under the tutelage of world-renowned Chef Ferran Adrià, and Alegre in Chile.
This five-day promotion will see Chef Francisco meticulously crafting a seven-course modern European seafood specialties at the Library, Ritz Carlton KL. Available from 6 to 10 March from 7pm until 11pm, the seven-course dinner is priced at MYR350 nett per person with an option of wine pairing at MYR500 nett per person.
The Menu
Amuse-bouche of crispy scallop and herbs, smoked celeriac hen egg, tomato, shrimp and watermelon, beetroot tartelette
Oyster served with caviar and cauliflower
Scallop ceviche with ginger and cilantro
Arroz Verde consisting of Carabinero shrimp, Arborio rice and spinach
Shrimp prepared with yuba, caramelised onion and dill and Japanese Orange Sea Bream with calamari and zucchini blossom
Dessert of pandan ice cream, financier and late harvest roustabout
Available from 6 to 10 March from 7pm until 11pm, the seven-course dinner is priced at
MYR350 nett per person with an option of wine pairing at MYR500 nett per person. For reservations and enquiries, please call +60 3 2142 8000 or email [email protected]