---
Style & Beauty
Henry Jacques haute parfumerie on the partnership between flacon and fragrance
Architect-designer Christophe Tollemer is a master of French elegance as the founder of his eponymous interior design agency based in the quintessential heart of the Rive Gauche in Paris. His approach is holistic and detail-oriented but never conventional in the orchestration of an aesthetic-meets- function sensibility. Using the eye, innovation and intuition of a planner, […]
Architect-designer Christophe Tollemer is a master of French elegance as the founder of his eponymous interior design agency based in the quintessential heart of the Rive Gauche in Paris. His approach is holistic and detail-oriented but never conventional in the orchestration of an aesthetic-meets- function sensibility.
Using the eye, innovation and intuition of a planner, artist, jeweller and landscaper, the prolific creative always takes a meticulous yet exploratory route in collaboration with his select and discerning clientele.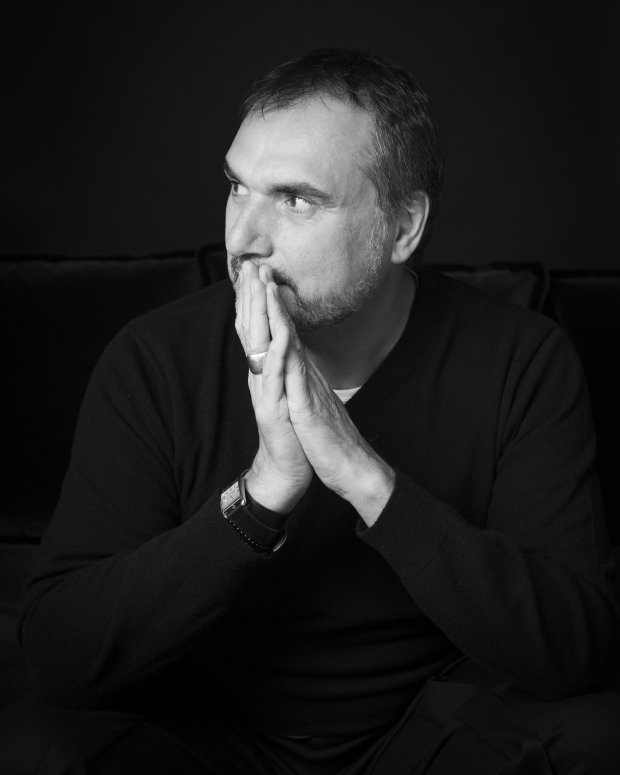 Working in the realms of interior and exterior architecture, decoration and landscaping, his acclaimed projects include city and country luxury residences as well as commercial establishments such as fine-dining restaurants and upscale hotels the likes of French ski resort Aman Le Mélézin, the palace-turned-hotel La Bastide de Gordes and the upcoming Le Grand Contrôle on the Versailles compound.
He is fully committed to the mission of integrating his clients' unique story and way of thinking which makes his appointment as Henry Jacques artistic director a flawless fit.
Firmly grounded in the art of bespoke design and creation, Tollemer lends his flair and influence to the olfactive universe of Henry Jacques, tasked with envisioning and shaping the haute parfumerie's design identity—centred around perfume flacons and cabinets, gift chests and boutiques emanating authentic and classic French sophistication.
Among Tollemer's extensive portfolio in partnership with Henry Jacques are his designs for the Masterpieces collection, emblematic of the maison's high perfumery legacy— representing nearly half a century of excellence and creativity since founder Henry Jacques Cremona set up his perfume house in 1975. Encapsulating Les Toupies and Renaissance, the Masterpieces family is the quintessence of olfactory art.
These exceptional perfumes of rare and delicate essences are beautifully matched by their dedicated limited-edition crystal  flacon creations—specially conceived and designed by Tollemer, and crafted by commissioned artisans.
LES TOUPIES COUPLES
The three pairs of complementary Les Toupies fragrances are uniquely developed as his and hers scents—similar yet entirely different, and living together in perfect symbiosis and harmony. For Chapter 1, Mr. H & Mrs. Y epitomise French elegance; Chapter 2 revolves around No.16 & No.81, classical yet with an avant-garde edge; and Chapter 3 unveils Fanfan & Galileo, spirited yet intimate.
The exquisite "spinning tops" that hold the evocations of joyful dreams and memories embodied by these scents took Tollemer 3, 2 and 3 years of plodding obsessively to design the series of  acons for Chapters 1, 2 and 3 respectively.
The complex feat of transforming the design lines into three-dimensional crystal objects—strong in form yet delicate in detail—was entrusted to specially commissioned craftsmen to meticulously create by hand. It is incredible how all the facets, planes and angles of the intricate patterns on the flacons are accentuated to capture and reflect the light, and ultimately evoke the character of the perfume within.
When placed alongside each other, each Les Toupies pair perfectly synergises to elicit a sense of movement from the way the curves of the flacons appear to respond in a rhythmic waltz— whether boasting the graceful refinement of Chapter 1; bold architecture of Chapter 2; or curved exuberance of Chapter 3.
RENAISSANCE FAMILY
Tollemer's never-ending search for proportion, symmetry and balance with a nod to art and historic French craftsmanship also inspired the Renaissance collection. This striking high jewellery collection by Henry Jacques introduces novel couture scents composed from pure oils that have been extracted from the most treasured and exclusive ingredients, such as Iris and Dehen El Oudh, sourced from all over the world.
The 5 perfume variants are housed in gold-covered, gem-encrusted flacons, again designed by Tollemer, and hand-made by expert Parisian goldsmiths. Like a Renaissance painting, the gold motif wrapped around each crystal bottle mirrors the exquisite lacework and graceful classicism of an intricate gown.
Making the fragrances even more precious are sparkling gems—such as white or brown diamonds, and coloured stones like tourmaline and citrine—embedded on the flacons' opulent gold lattice. The scents, colours and reflections infuse a rich and inimitable olfactive charm that is akin to an artful masterwork.
The Masterpieces collection with its complex craftsmanship of matching crystal and fragrances is a testament to the work and art of living embodied by Henry Jacques. These magnificent perfume icons are only complete with their chrysalises where their scared interdependence is synonymous with magic and emotion.
Visit parfumshenryjacques.com to find out more.
This article was originally published on www.lofficielmalaysia.com.