---
Style & Beauty
Coach unveils Windows of the Future in Malaysia
Coach is back again making headlines in Malaysia where it unveils the "Windows Of The Future" initiative to celebrate Coach stores around the world that are recognised as community hubs with bespoke experiences. For this new project, nine locations worldwide were chosen to host bespoke window displays that are created in collaboration with local artists […]
Coach is back again making headlines in Malaysia where it unveils the "Windows Of The Future" initiative to celebrate Coach stores around the world that are recognised as community hubs with bespoke experiences.
For this new project, nine locations worldwide were chosen to host bespoke window displays that are created in collaboration with local artists and Coach Pavilion Elite KL is one of them.
Inspired by Coach's free-spirited and inclusive approach to its heritage, these installations will feature iconic Coach motifs and recent brand campaigns and for Malaysia, we were chosen to house the legendary mascot Rexy and the new Coach Rogue bag.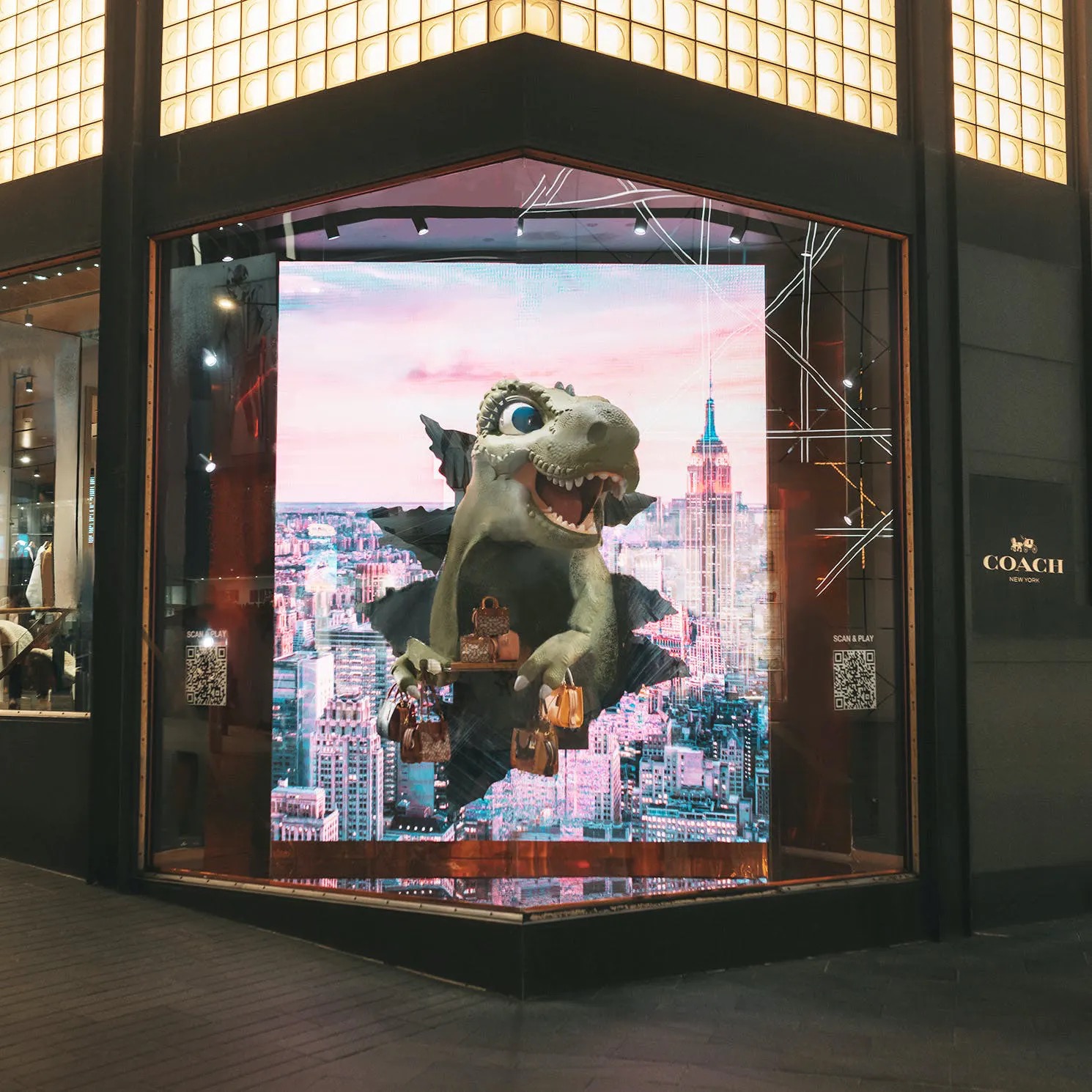 Through bespoke 3D innovation and technology. Rexy and the Rogue bag are supersized and animated in 3D to make a rogue appearance at the Pavilion Elite giant LED screen – the largest screen in Bukit Bintang, Malaysia's shopping hub.
On the LED screen, Rexy can be seen walking around the screen and holding Rogue bags– reflecting the Rogue's unique attitude, inspired by free-spirits, rebels and dreamers.
And to celebrate its arrival to Malaysia, a cast of Malaysian celebrities and personalities were captured visiting and interacting with the installation, all dressed in the latest Coach collection.
This installation also marks another sustainable approach by Coach to reduce environmental impact in the world. Instead of constantly changing window displays every season, the new Rexy display features a LED background which will change to reflect new themes for each season, which will reduce wastage that comes when producing new seasonal displays.
To further enhance the "Windows Of The Future" experience, Coach Malaysia also introduces an interactive digital mobile AR game, where customers can immerse in an AR experience that allows customers to go on a mission to help the Rexy to capture more Rogue bags.
Players with the highest points collected will win an exclusive Rogue bag at the end of the campaign. The digital game is available to play (on mobile only) from 4th October until 24th October 2021.
Scan the QR code to gain access now: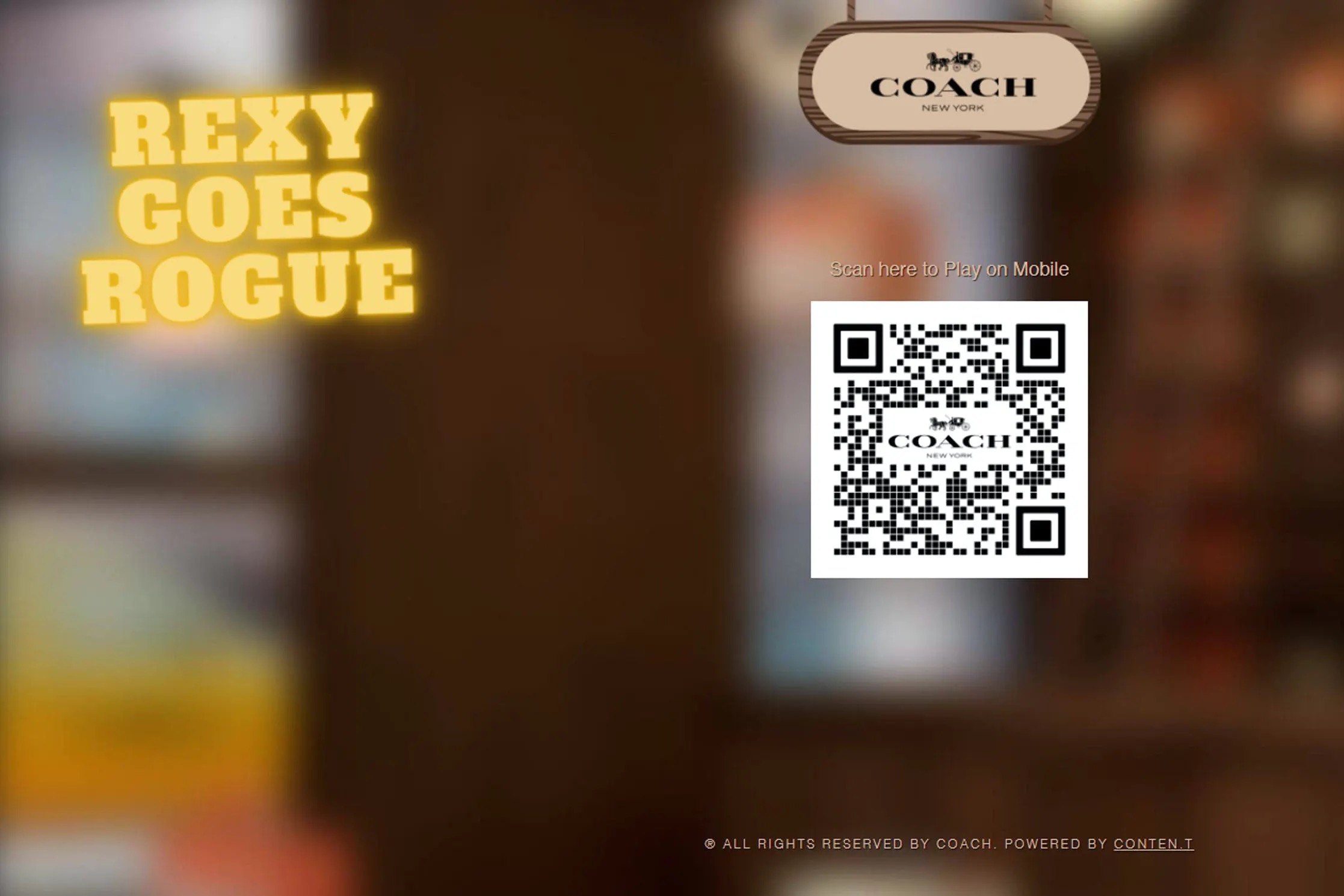 You can now play the AR game via mobile at rexygoesrogue.coachexperiencemy.com.
Discover more on www.coach.com.
This article was originally published on www.lofficielmalaysia.com.