---
Style & Beauty
Gucci 100: A celebration fashion and pop culture
22,705 — that's the exact number of times that Gucci has been cited in lyrics as shorthand for luxury and panache. Think Lil Pump's "Gucci Gang," Rick Ross' "Green Gucci Suit", Future's explicit, much memed line from "Thought It Was a Drought" and even K-Pop artist Jessi's "Gucci". That was the impetus to the Gucci […]
22,705 — that's the exact number of times that Gucci has been cited in lyrics as shorthand for luxury and panache. Think Lil Pump's "Gucci Gang," Rick Ross' "Green Gucci Suit", Future's explicit, much memed line from "Thought It Was a Drought" and even K-Pop artist Jessi's "Gucci".
That was the impetus to the Gucci 100 celebration that pays homage to the language of fashion and music in commeration of Gucci's 100th anniversary.
Alessandro Michele has certainly heard the songs—and he's embraced them wholeheartedly for the house's Gucci 100 collection.
The brand's Creative Director keenly understands how Gucci has both contributed and benefited from its space in popular culture. To this point, he pays tribute in conjunction with Gucci's centennial, with a bevy of fur-trimmed shoes, canvas bags that contrast archive prints and bold lettering, alongside striking patterned outerwear.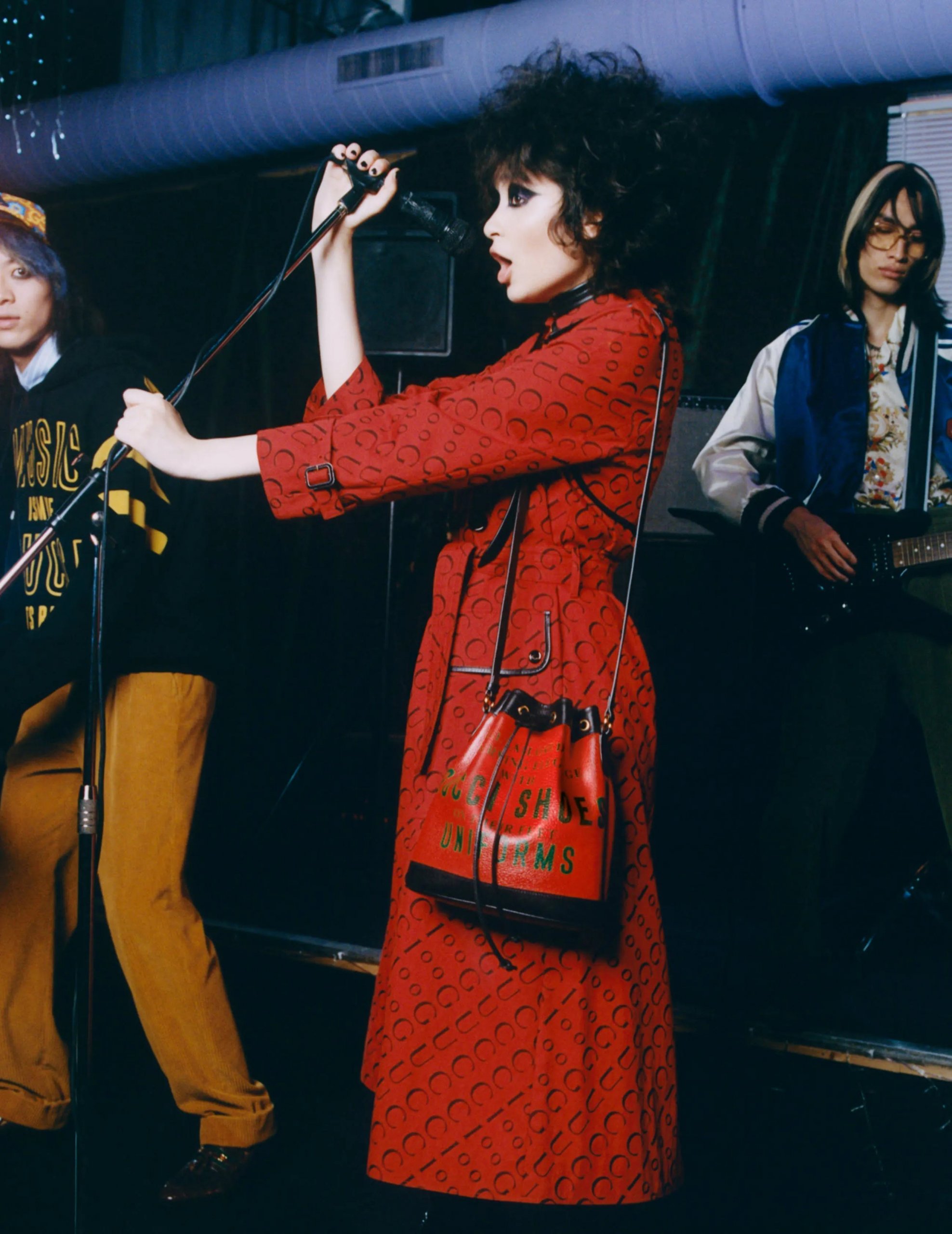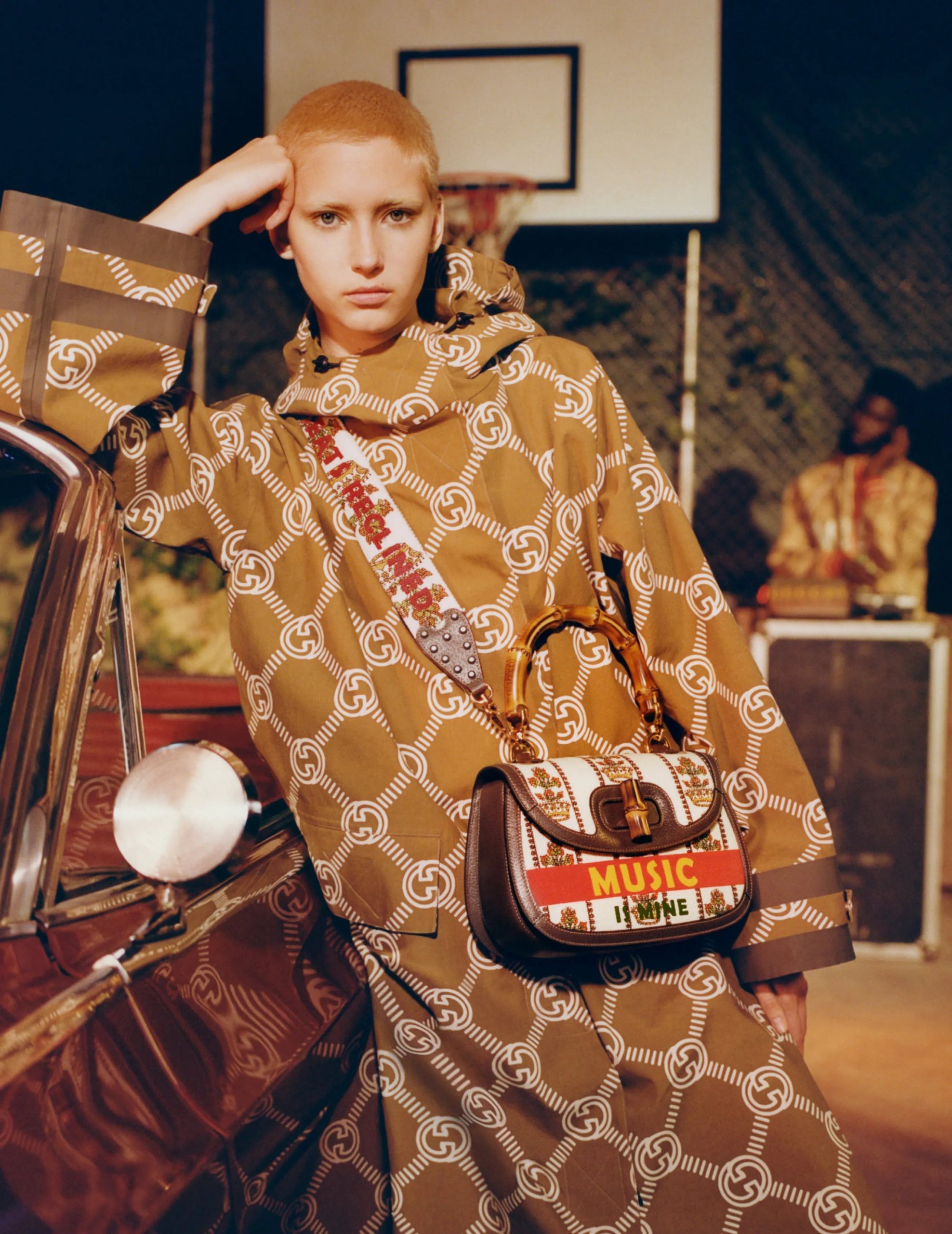 But, it's not just 21st-century trap upstarts that have caught Michele's attention. The Gucci 100 collection pays homage to the braggadocio of old-school hip-hop from Eric B. & Rakim to the rawness of punk rock.
Notably, a rather literal lyric from garage punk band The Cramps appears on several canvas bags: "This one's dedicated to all you Gucci bag carriers out there, it's called "You Got Good Taste!"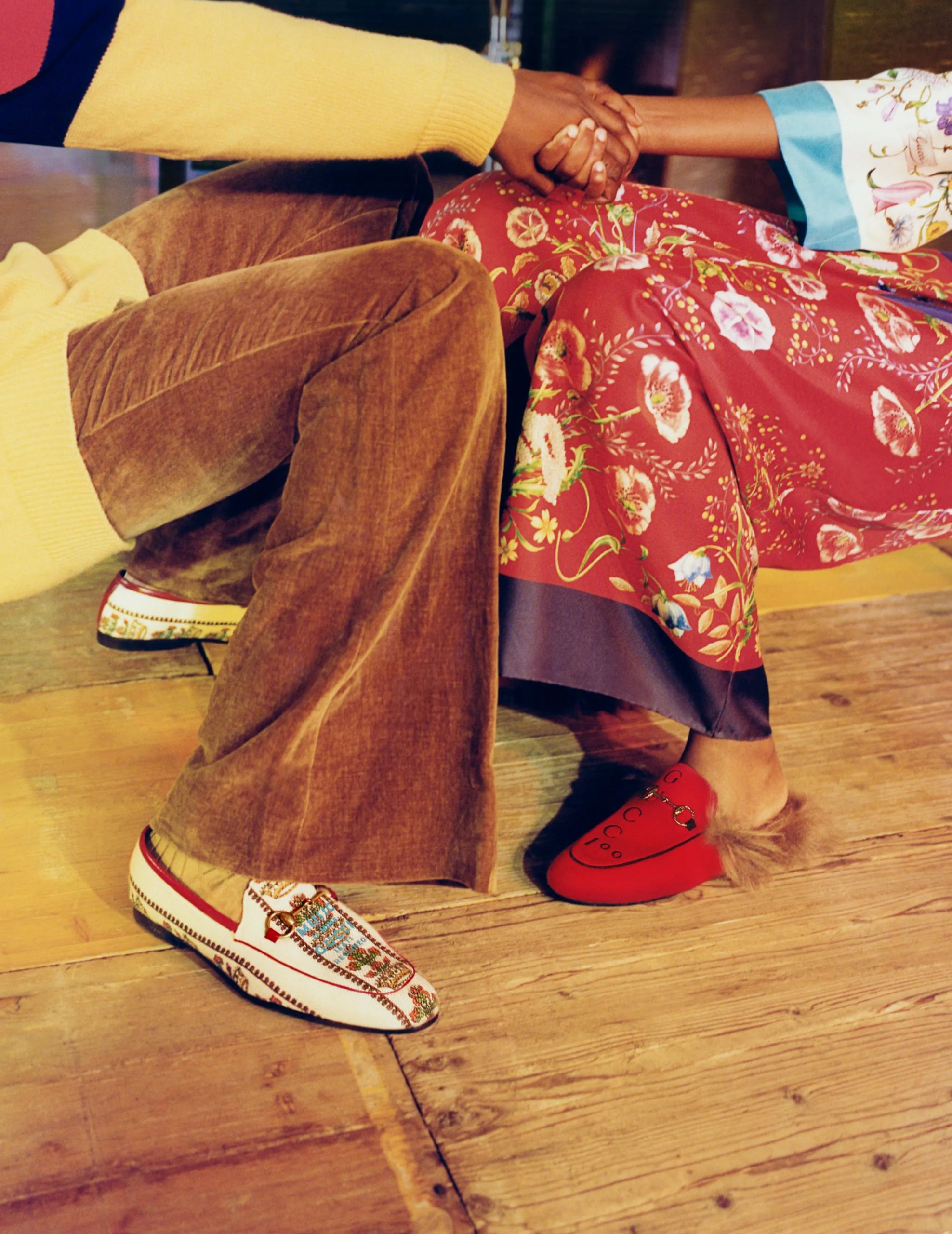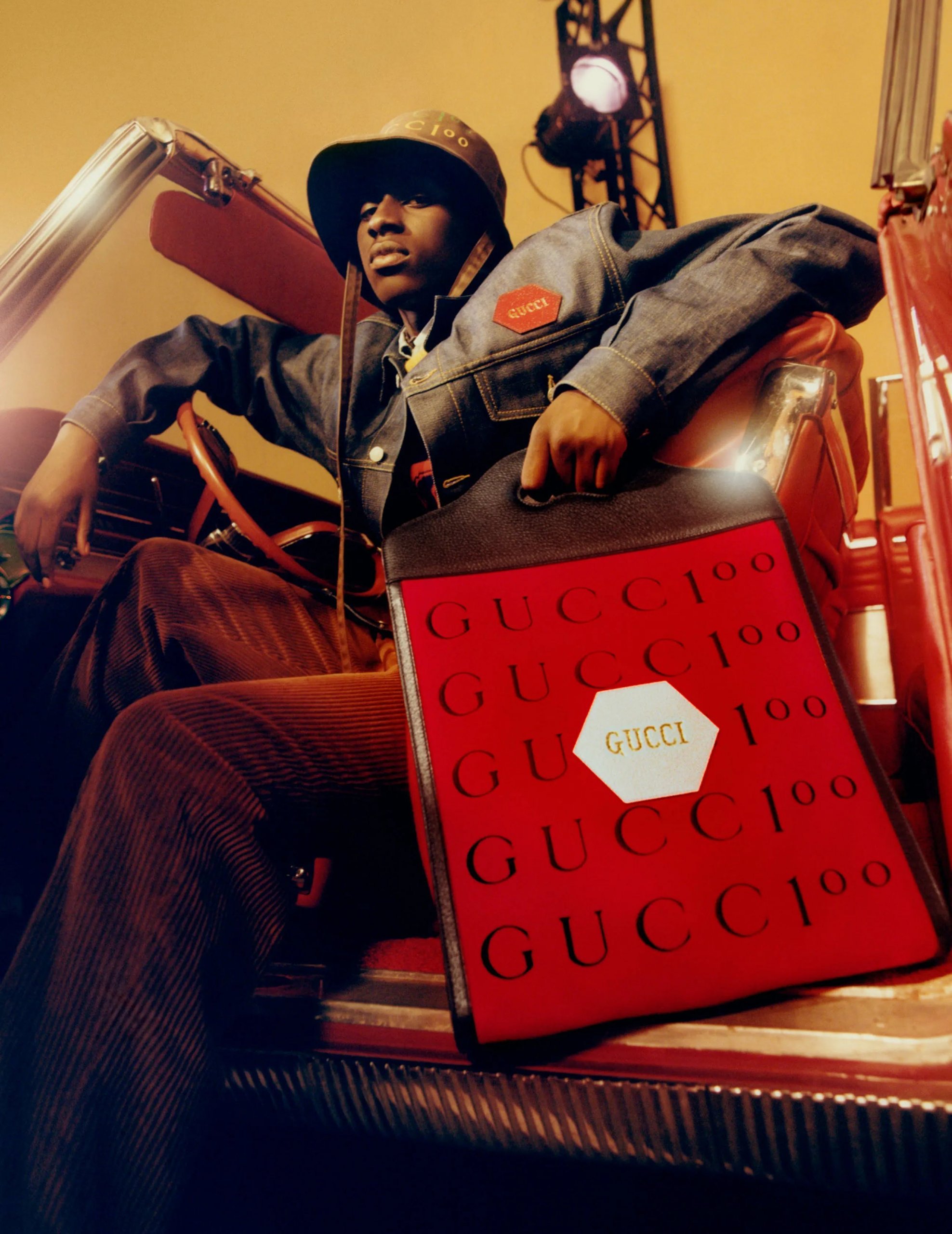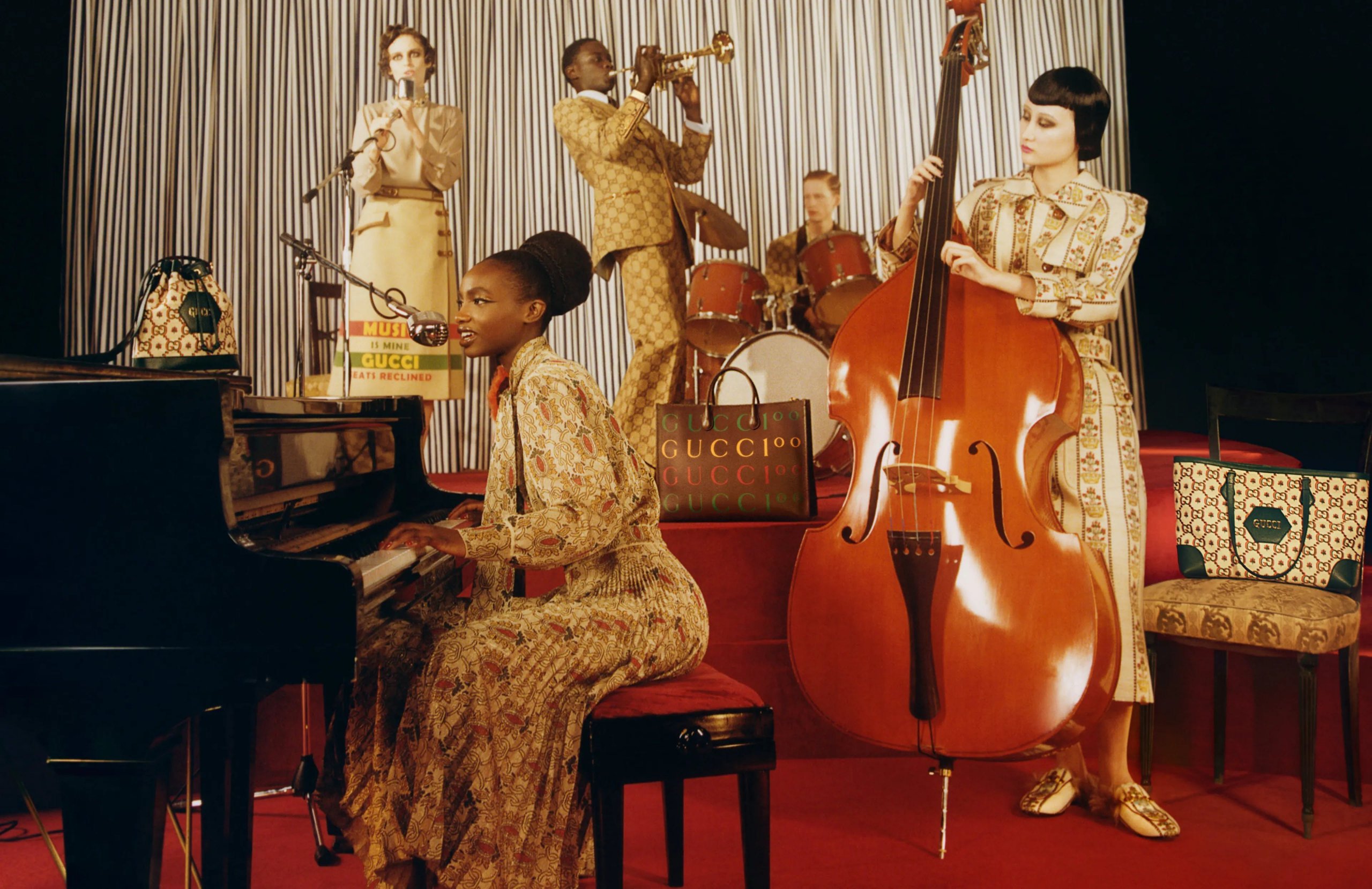 Of course, a Gucci collection wouldn't be complete without the house's symbolic logo, applied liberally throughout the collection on jacquard moccasins and leather bags alike.
Beyond overt references to some of pop culture's most brazen songs, Michele is sentimental about how far the 100-year-old Italian brand has come.
In his notes for this year's Aria collection, he compares Gucci to a towering, aged tree—albeit not inveterate or timeworn, but one that can change with the seasons and sink its roots deeper and further.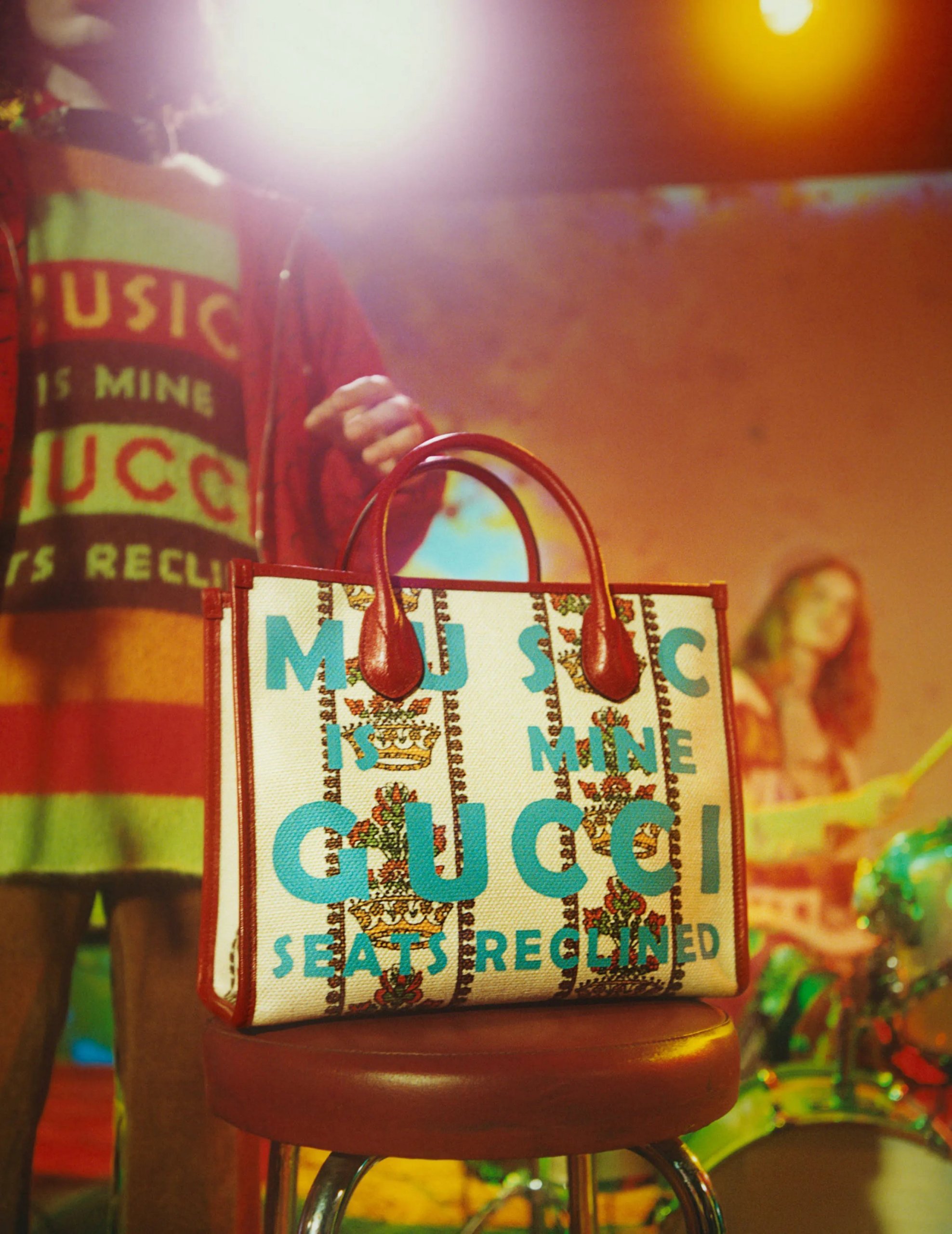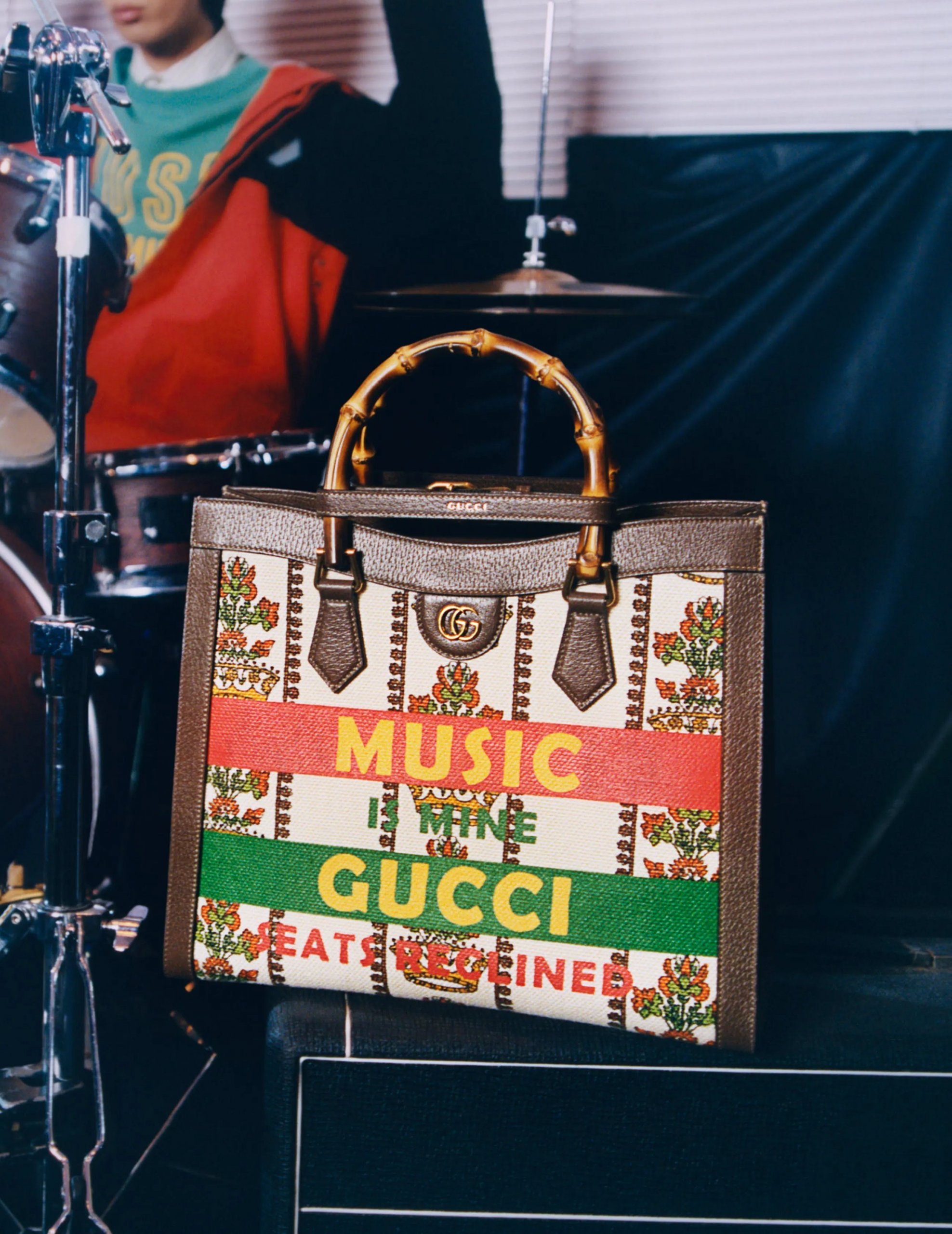 "In my work, I caress the roots of the past to create unexpected inflorescences, carving the matter through grafting and pruning," said Michele. "I appeal to such ability to reinhabit what has already been given."
And to wrap it up, Gucci has also engaged a cast of Malaysian fashion stars, artists and personalities including Jane Chuck, Dolla, Zhen Ning, Scha Alyahya and more for a special shoot to welcome the arrival of Gucci 100.
Swipe the gallery below to see more:
Campaign credits
Creative Director: Alessandro Michele; Art Director: Christopher Simmonds; Photographer & Director: Joshua Woods; Make up: Diane Kendal; Hair: Paul Hanlon
Video credits
"Zombie"
Artist: Fela Kuti & Afrika 70
"I Love The Nightlife (Disco 'Round)" – Single Version
Artist: Alicia Bridges
"I'll Chase The Blues Away" – Single Version / Matrix 39614
Artist: Chick Webb And His Orchestra with Ella Fitzgerald
"It Was A Good Day" – Album Version
Artist: Ice Cube
"Time Limit"
Artist: The Nurse
"You're Gonna Miss Me"
Artist: The 13th Floor Elevators
This article was originally published on www.lofficielmalaysia.com.