---
Style & Beauty
Chopard jewellery and watches are now made of ethical gold
Starting from July 2018, all Chopard jewellery and watches will be crafted with 100% ethical gold, as announced at Baselworld 2018.
Sustainability has always been a core value for Chopard for more than 30 years and in its latest effort for the cause, Chopard will start the use of ethical gold for its collection.
Starting from July 2018 onwards, every single watch and jewellery made by the Maison will use 100% ethical gold, as announced by Chopard Co-Presidents Caroline and Karl-Friedrich Scheufele at Baselworld 2018.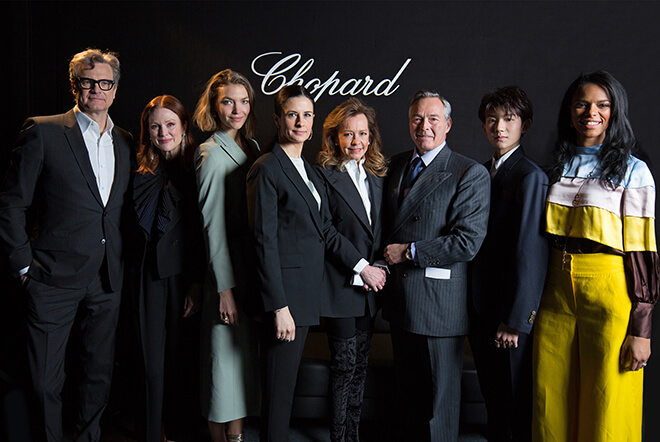 The ethical gold Chopard uses to craft its jewellery and watches will be sourced from mines participating in the Swiss Better Gold Association (SBGA), Fairmined and Fairtrade schemes as well as RJC Chain of Custody gold, which all meet the international best practice environmental and social standards.
In an effort to contribute to artisanal gold miners' improvement initiatives and to grow the volumes of ethical gold extraction, Chopard joined SBGA in 2017.
As one of the members of the Responsible Jewellery Council, the Swiss brand is in full control of the entire processes, from manufacturing to the final product.
At the press conference Caroline Scheufele says, "As a family run business, ethics have always been an important part of our family philosophy. Naturally, we have always put ethics at the heart of the values of Chopard".
On top of the announcement, Chopard's Green Carpet High Jewellery collection made of Fairmined gold made its first appearance at Baselworld along with High Horlogery L.U.C Full Strike watch and Happy Palm watch as the family-owned Maison slowly march into a new era of ethical gold usage.