---
Naza Italia Introduces Ferrari 812 Superfast to Malaysia
Ferrari fans in Kuala Lumpur have reason to be over the moon. The fastest Ferrari ever built to date, the 812 Superfast, has now launched here.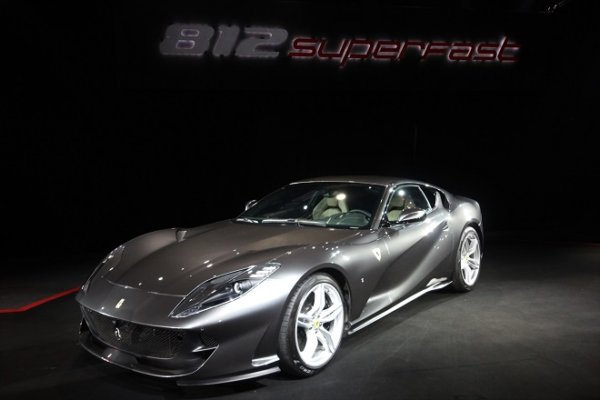 Six months after it first launched at the Geneva International Motor Show this past March, the latest and fastest Ferrari supercar, the 812 Superfast has arrived on our shores.
At Zebra Square, fans and media got to admire Ferrari's latest work of art at an unveiling event on Thursday — a sleek and shapely coupe packing a 6.5-litre, V12 engine that promises to deliver never-before-achieved power output and speed that can only be tested and proven on a proper race track. Other than the signature Ferrari red, it also comes in Rosso Settantanni, a colour developed to pay tribute to the carmaker's 70th anniversary.
"Ferrari has once again pushed the boundaries of its own achievements with the exceptionally futuristic 812 Superfast, the most powerful and fastest road-going Ferrari in the marque's 70-year history," said Datuk Wira Hj SM Faisal Tan Sri SM Nasimuddin, Group Executive Chairman of NAZA World Group of Companies, who was present to officiate the unveiling.
"Naza Italia is thrilled to present this unique model for the first time in Malaysia, for we consistently strive to provide our discerning clientele with a varied and exclusive product line-up, all the while infusing passion into the 360 degree Ferrari customer experience," he added.
The 812 Superfast was developed for highly discerning clients in mind who demand power and exclusivity in one package, while attempting not to corners on comfort to enable longer distance drives. This revolutionary supercar is wins praise for innovative and aerodynamic design, as well as for its exceptionally stable handling — it's been described by a Top Gear reviewer as "fast, capable, and a pleasure to drive" on the street.
The 812 Superfast retails in Malaysia for a base price of RM1,578,800, excluding duty and customisation options. Visit the Naza Italia Facebook page for more.

Save
Save
Save
Save
Save
Save
Save
Save