---
Arts, Culture & Lifestyle
Luminox CSR Activities Focus on Ocean Conservation in Thailand
In early November, the spotlight was on Sattahip, Gulf of Thailand as Luminox carried out recovery of ghost nets and sea turtle education activities with Asian media.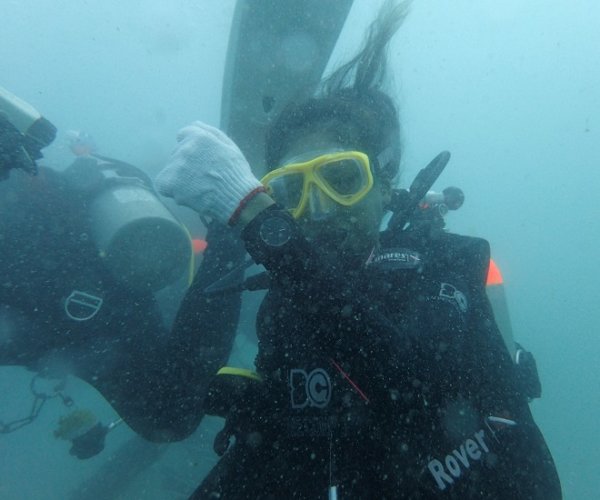 Swiss watch brand Luminox took to the seaside town of Pattaya, Thailand in early November for CSR activities related to ocean conservation. Joined by members of the media from all over Asia, key activities organised included turtle protection education, coral reef planting and ghost net recovery.
Luminox is positioned as the favoured timepiece of Navy SEALs, law enforcement, emergency personnel who depend on the brand's unique luminous face, enabling them to tell time regardless of conditions. In line with the brand's catch phrase, "Always Visible", Luminox watches purports to be accurate, powerful and glows up to 25 years. This is thanks to their unique use of in-built tritium gas tubes as the source of illumination, eliminating the need for an exterior light sources to charge luminous paint, or a pushbutton to illuminate the watch.
Luminox CSR in the Gulf of Thailand: Ghost Nets Recovery with Scott Cassell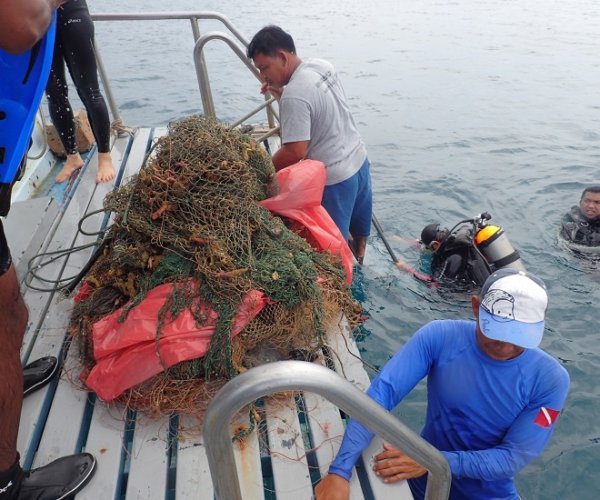 On Saturday, November 11th, certified divers joined Scott Cassel – brand ambassador, former US Navy Seal and ocean conservationist on a dive mission in the Gulf of Thailand to recover abandoned fishing nets or "ghost nets", which damage coral reef and endanger aquatic life when they get trapped in these ghost nets and are unable to free themselves. The mission received assistance Save Our Seas (SOS), a local Thai volunteer group. Using basic equipment like scissors to cut nets into smaller pieces, and bags to collect the nets, the mission collected nearly 200 kilograms of ghost nets.
Since 2009, Luminox has supported Cassell's endeavours with ocean conservation, namely by helping to fund Cassell's non-profit organization, the Undersea Voyager Project (UVP). "Scott not only does an extraordinary job, protecting endangered white sharks or removing ghost nets from the Ocean – he is also a man of high ideals and a fantastic person to work with," explained André Bernheim, owner and CEO of Mondaine Watch Ltd.
Scott Cassell UVP 3500 Set Series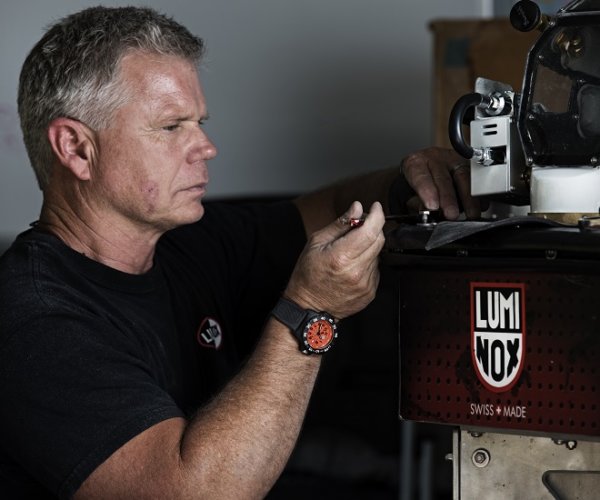 To this end, Luminox created the new 3509.SET in collaboration with Cassell. Part of the sales of this watch will go toward funding UVP and its mission of undersea exploration and education. Built for diving, it is made with a sturdy Carbon Compound case, stainless steel protected crown, unidirectional ratcheting bezel, 200-meter water resistance and a clear, high-contrast dial with Luminox Light Technology (LLT) that glows for up to 25 years, regardless of conditions. The orange dial is marked with both the Luminox logo and the UVP logo. The stainless steel case back depicts a 3D marking of Cassell's U boat. A set with three interchangeable straps comes with the watch – one polyurethane, one webbing textile, one Velcro faststrap with the UVP giant squid logo – a compass and a strap-changing tool – packed into a dive mask storage box.
Luminox: Sea Turtle Education & Awareness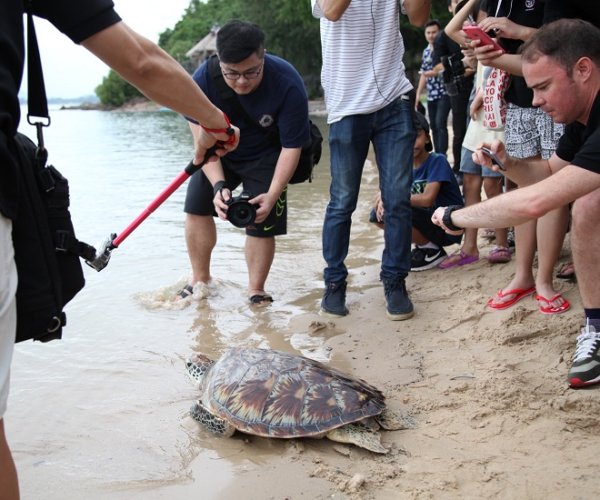 Non-diver participants paid a visit to the Sea Turtle Conservation Center, managed by the Royal Thai Navy, to commemorate the introduction of the Luminox Leatherback Sea Turtle Collection. At the conservation center, Royal Thai naval officers spend a significant amount of effort to cultivate baby turtles who are fed and protected before being released when they are deemed most likely to survive life in the open sea. To mark the visit, a 5-year-old turtle was given the name "Luminox" and released. The center will track "Luminox" with a geotag, and she is expected to return to the same beach to lay her eggs, a few years from now. The non-diver group also joined a coral reef planting activity, led by a local fisherman and diver.
For more on their watches, visit luminox.com and www.crystaltime.com.my