---
World Of Watches
The new 39mm case of the Luminox Pacific Diver Ripple 3120M is a breath of fresh air
New depths for an old classic, Luminox offers a smaller size for the Pacific Diver collection.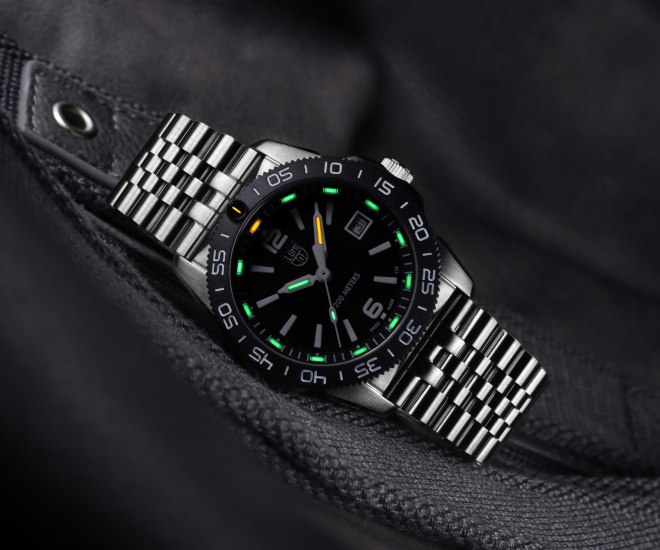 When you think of the iconic Luminox watch, you are probably imagining something with a black case and bezel made from a carbon compound material, tritium gas tubes glowing on the dial and most definitely something quite chunky on the wrist. With the latest iteration of their Pacific Diver Series however, Luminox seems to be taking a new approach with the collection as the new 3120M series comes packed with new dial colours and more importantly a sub 40mm case diameter.
The Pacific Diver series from Luminox distinguishes itself by offering a combination of a stainless steel case with a bezel made of the brand's proprietary Carbonox material. Since its launch and even with the introduction of a chronograph version last year, the Pacific Diver collection has always remained closer to the 44mm mark. This year, however, perhaps in keeping with the trend that sees a reduction in the size of watches, the new Pacific Diver Ripple 3120M series offers a very wearable case size of a mere 39mm.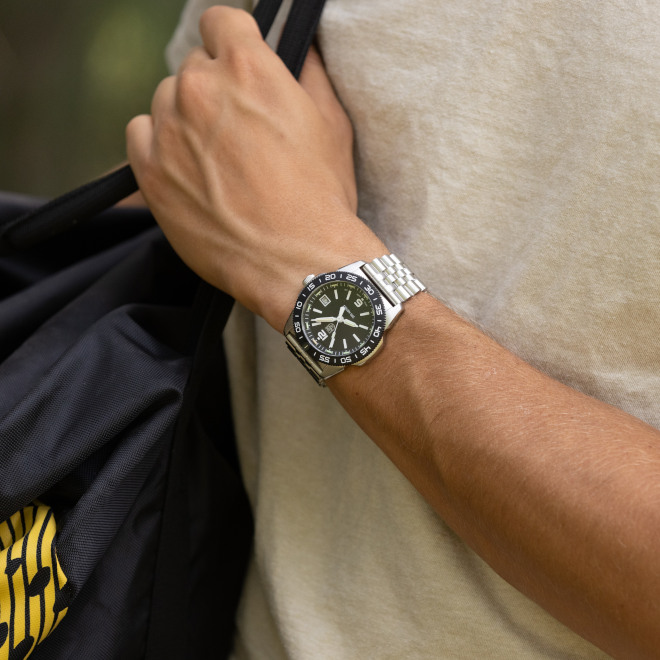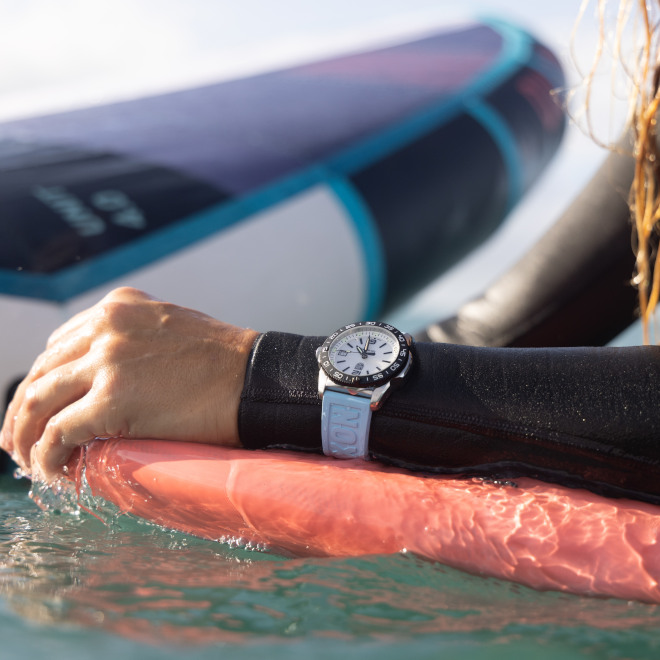 These new dive watches will be available in a total of six variations, which includes the choice of a white, black, or blue dial. Expanding the collection's versatility, Luminox has even added an option featuring a mother-of-pearl dial and this, in combination with the slightly smaller case may convert new female fans.
When the Pacific Diver Chronograph was introduced in 2022, it came with a refreshing variety of colourful rubber straps. Unfortunately the lug width for these watches does not match the smaller 3120M series, so you will not have the same amount of variety but Luminox has created new colours specifically for this collection, which include Vivid Pink, Coastal Blue, Navy Blue, and Fresh White. Additionally, there is also a very stylish stainless steel jubilee-style bracelet to give the watch a more dressed-up look.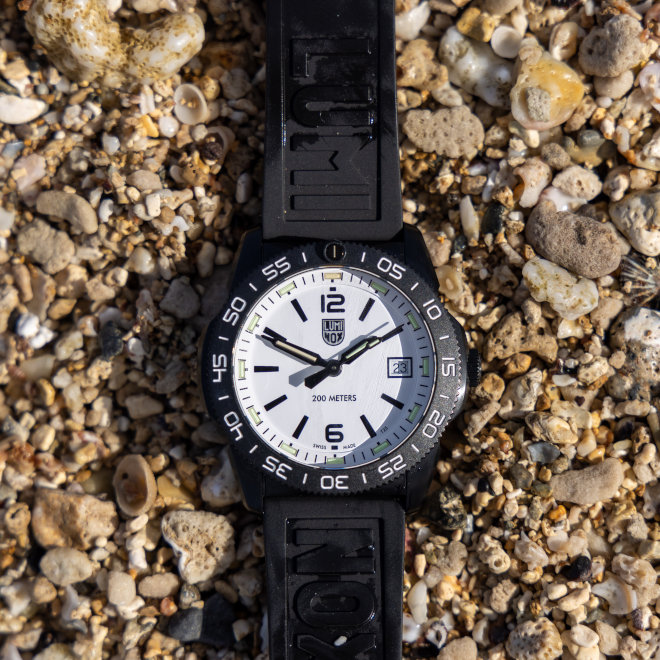 The new Pacific Diver Ripple 3120M series of watches are all powered by a Swiss quartz movement, have sapphire crystals and are water-resistant to 200m. And as always, they also feature the Luminox Light Technology, which utilises tritium gas tubes to provide illumination for up to 25 years.