---
World Of Watches
The World's First and Only Dom Perignon Vending Machine is in Vue De Monde, Melbourne
Known as the "The Illuminator", the world's first and only Dom Pérignon vending machine can be found at fine dining establishment Vue De Monde by Shannon Bennett in Melbourne, Australia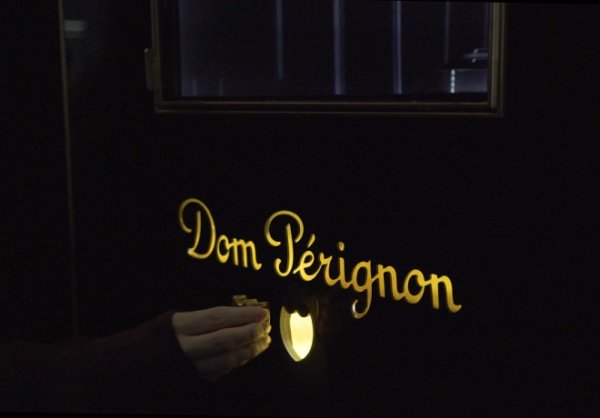 We've all been there before — it's the end of the night after a great dinner party, but some of us aren't ready to end the night yet. It's too much hassle to head to a noisy and crowded bar, not that anyone was thinking of that, you were just having a really good time with your group and wanted to extend that fun with a couple more low-key drinks, in the comfort and privacy of your hotel suite.
First world dilemma though it may be, in Melbourne, a restaurant has found a brilliant solution: a vending machine that dispenses bottles of champagne, and not just any kind. Known as the "The Illuminator", the world's first and only Dom Pérignon vending machine can be found at fine dining establishment Vue De Monde by Shannon Bennett, on the 55th floor of the Rialto. To operate the machine, paying customers of Vue de Monde and its connected Lui Bar are eligible to purchase a brass token in the shape of the Dom Perignon logo, the Illuminator's only accepted currency, which is then inserted through an opening of the same shape to dispense a bottle of Dom.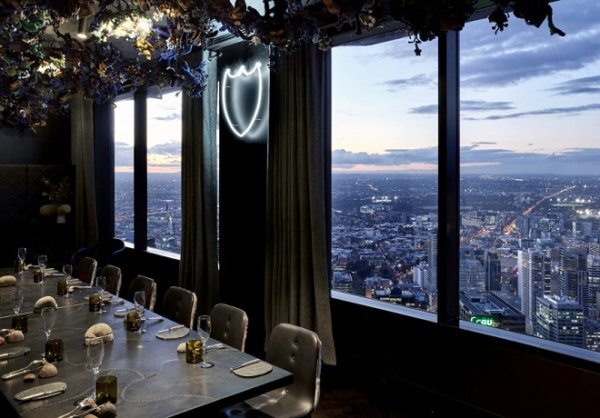 To build the machine, Bennett enlisted the expertise of a robotics firm, at a cost of around 100,000. The vending machine's facade is surprisingly unassuming, but is rather thrilling and suspenseful to watch. After inserting the brass token, there is a short moment of darkness before a bottle of 2006 vintage Dom appears behind a square glass door that shields the glowing space into which the champagne emerges. "The reason that Dom Pérignon or any champagne can never be put into a vending machine is there's a slight chance that the bottle will explode when it drops out. So we turned that on its head – instead of dropping the Champagne out, how about lifting it out?" explained Bennett. Rather than a markup restaurant price tag, the 2006 vintage is priced at retail cost of 290.
The timing of the Illuminator's introduction was scheduled to coincide with the introduction of Vue's new private Dom Pérignon Dining Suite, where gastronomy fans can enjoy the P2 Ultimate Experience – a special degustation in collaboration with Dom Pérignon to celebrate the release of their 1998 vintage. P2 is an abbreviation for Plenitude, and according to Richard Geoffroy, Dom Pérignon's chef de cave, are "the moments where the wine sings higher and stronger — a stage of radiance, serenity, lightness of being, a peak of intensity, energy, vibrancy and precision."
The first multi-course degustation Plenitude was held in Versailles, with a menu created by Alain Ducasse. Vue De Monde's menu is created by Justin James, and includes protein like barramundi and kangaroo. (Besides Vue De Monde, the only other restaurant in the world that offers the meal is Stellar in Singapore.) Patrons who host a P2 dinner at Vue De Monde will receive a token for the Illuminator.
This isn't the first time a champagne vending machine has been created — with Moet and Chandon vending machines showing up last year in London. This past February, they appeared again, this time as pop-up machines that dispensed mini bottles of champagne at the Mandarin Oriental in Las Vegas. More recently, Arnaud's French 75 in New Orleans saw those Moet vending machines make an appearance.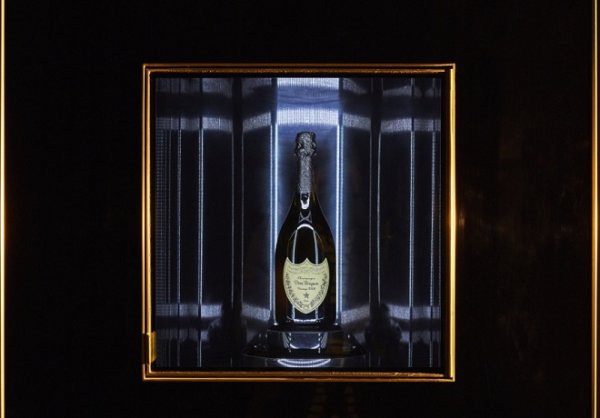 Save
Save
Save