---
World Of Watches
For A Successful Outdoor Party, Try These 7 Tips
When hot humid days give in to cool tropical nights, you'll thank us later for digging up these tips on throwing the perfect outdoor shindig for your party-loving friends.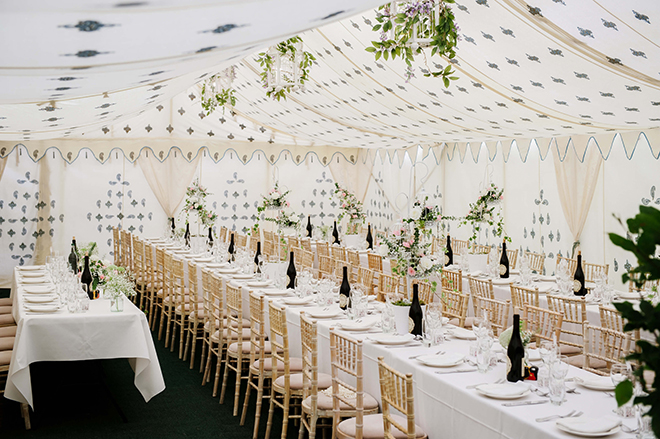 You don't have to be Martha Stewart to plan the perfect party — though having her on hand to contribute wouldn't hurt — but we do have a friends like Katherine Hudson to provide us with tips. Armed with over a decade of supplying marquees and organising events in the United Kingdom, Hudson knows a thing or two about throwing stunning outdoor parties. The party extraordinaire of The Arabian Tent Company shares her top seven tips that will make your outdoor party a success.
1 | Resist upsizing

Bigger is not always better when it comes to choosing an outdoor venue in need of a marquee. According to Hudson, a structure that is smaller in size can help provide a relaxed atmosphere with "kookier places". The party maven shares that "It also makes it easier when dressing the venue, as what may look like a lot of dressage can look spaced out in a capacious venue."
2 | Dance the night away — by the bar
There is more than one benefit to having the bar close to the dance floor. Firstly, Hudson says that having both side-by-side allows guests to shimmy over to the bar to replenish their thirst with ease as they dance the night away. She explains that "groups of people are like magnets", meaning that the more people there are in one location, the larger the draw. Another tip is to have cocktail tables by the dance floor. With both in close proximity, guests will have a place to leave their glasses, preventing breakages and clean ups in the midst of the crowd.
3 | Create a space for the non-dancers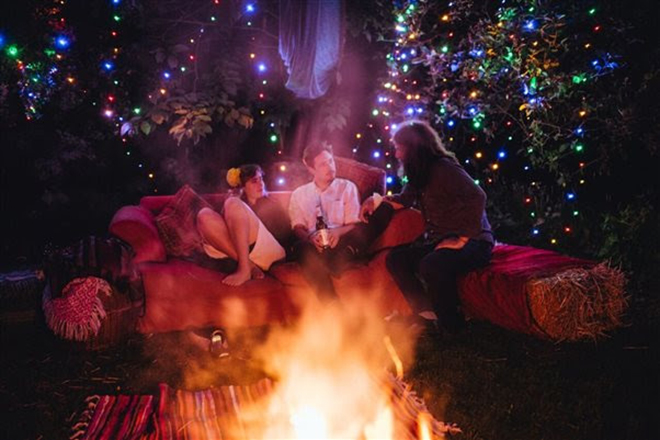 With a dance floor ready for the party animal and the cocktail table for the food connoisseur, one must never forget those who would love nothing more than a comfortable space to people-watch. Hudson says, "This may seem counter-intuitive to the previous tip, but for those ready to take off their dancing shoes an area that they can go off and explore, or a little cosy, chill out area will mean the non-dancees are not left sat at the discarded dinner table — and away from the fun. Putting this behind a hidden curtain for party-goers to explore and find will make it the secret all your guests will want to find!"
4 | Create a dynamic playlist

Music can help to either kick start the festivities or signal and end to a night of revelry. Hudson advises that the right tempo will help set the tone for the night, beginning with when guests start to arrive. As the evening continues, you can slowly increase the volume and mood.
5 | Hide the dessert

Now, this is not something that many would find to be important but if you are not hosting a party for a foody crowd then this is a point to take note of. Hudson says, "Most people want to get up and move around/visit friends/get on the dance floor/go to the bar after dinner and at parties plated desserts are often left on tables and then cleared away. Instead, much better to have a way for people to help themselves to what they want, like a table with assorted mini desserts.
6 | But don't hide the loo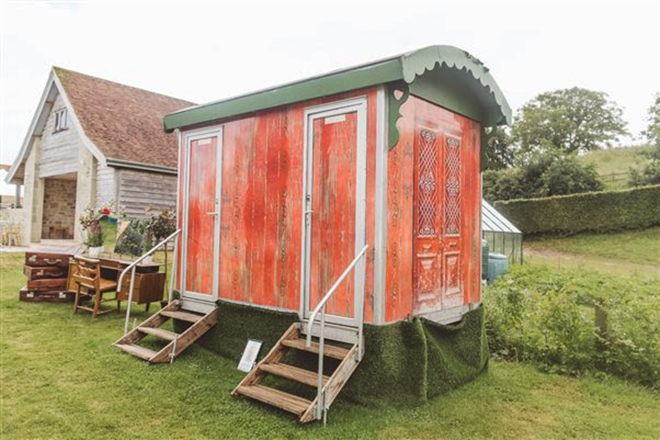 While we may consider this to be a big no-no, having the facilities in plain sight during an outdoor event, Hudson suggests the opposite. In fact, she says that having them positioned near the entrance assures guests, especially older guests of where the conveniences are. To make things interesting, the facilities can be made into a feature by choosing fun, themed versions.
7 | Have a contingency plan

We can plan an event but we cannot control all the minor details that involved in making it a success. For events held outdoors, one must always prepare for rain, and the top tip from Hudson is to ensure there is enough space that will accommodate everyone trying to take shelter. Within that venue, have a thing or two that will keep people entertained until the sun comes out again.
Tips thanks to Katherine Hudson.
Save
Save
Save
Save
Save
Save
Save
Save