---
World Of Watches
Hublot Congratulates Spain For Winning The 2023 FIFA Women's World Cup
Hublot, the official timekeeper for the FIFA Women's World Cup congratulates Spain and their friend of the brand – Alexia Putellas – on winning the title of world champions.
Hublot has long proclaimed that they LOVE FOOTBALL! And this extends not only to the world of men's football but the women's categories as well. This fact is further evidenced as Hublot was the official timekeeper for the recently concluded FIFA Women's World Cup, and their quick announcement of congratulations to the country who lifted the championship trophy – Spain
For the ninth edition of this global competition, Hublot provided all 107 match officials, 94 of whom were women with a special edition Hublot Big Bang e. This high-powered luxury smartwatch fuses the brand's flagship design using cutting-edge material, with the latest in wearable technology. In addition to all smartwatch functions, the special edition watch for the match officials was also equipped with unique functions to aid them including monitoring yellow cards and added time at the end of the game.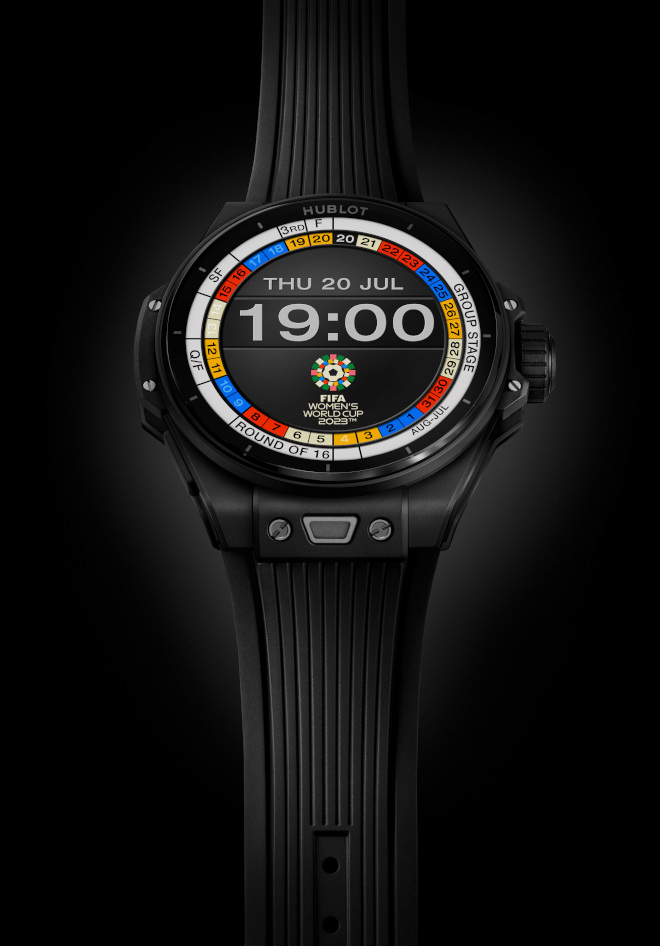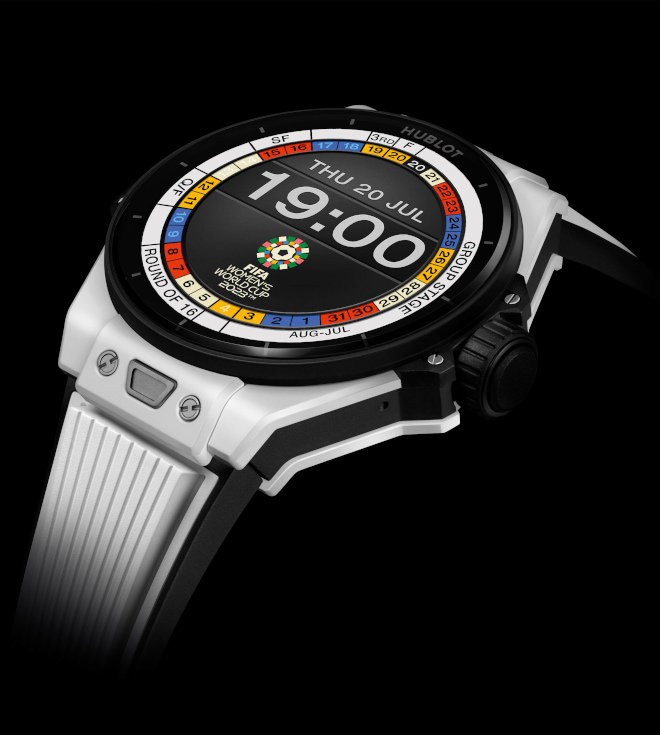 As an added cherry on top of this incredible partnership, Hublot had a number of Ambassadors and Friends of the Brand taking part in this prestigious competition. This includes: from the Spanish team, and double Ballon d'Or winner, Alexia Putellas; Ada Hegerberg of Norway; and Alex Morgan from the USA.
"What a tournament! On behalf of everyone at Hublot, I would like to extend my congratulations to Spain and to our friend Alexia Putellas for your amazing victory, and to our partner FIFA for hosting a fantastic tournament. You inspired the world! For the past month, it has been a source of enormous pride to serve as the FIFA Women's World Cup2023 TM Official Timekeeper and to see the Big Bang e on the wrists of match officials and the Big Bang-shaped fourth official board. Hublot is the first Swiss watch company in football and it is a great joy to continue our support of the beautiful game around the world, and in particular to see the women's game grow and grow. We're with you every second of the way. Hublot loves football!" Comments Ricardo Guadalupe, CEO of Hublot.