---
World Of Watches
Five Blockbuster Films With Breathtaking Coastal Sets
Set sail on a cinematic exploration of South East Asia and Australasia.
1 | The Hobbit: The Desolation of Smaug (2013)
Location: Lake Pukaki, South Island, New Zealand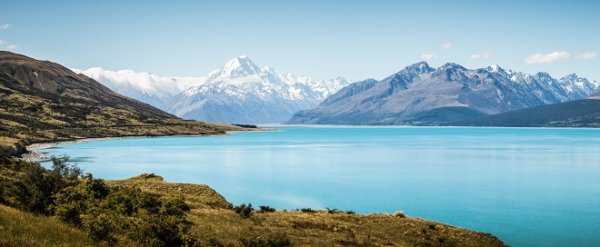 From reel…: The second film installment of J.R.R. Tolkien's celebrated children's novel sees Bilbo and the Dwarves smuggled into Lake-town, a wooden fortress shrouded in fog and connected by winding waterways fed by the glacial waters of the Long Lake. It lies south of the looming Lonely Mountain and is the site of the dragon Smaug's eventual demise.
to real: Lake Pukaki serves as the inspiration for Lake-town with its reputation as one of the coldest lakes in the region, as well as its proximity to Aoraki Mount Cook, New Zealand's highest peak. A picturesque sight to behold, quite unlike its gloomy big screen portrayal, the lake is renowned for its crystal waters and unusual pearl blue hue caused by "glacial flour" (finely grained glacial rock) carried in from the surrounding glaciers.
Getting there: Three hours from Christchurch, the shallow waters of the lake make for excellent kayaking opportunities around the area. For those who prefer a leisurely cruise, a trip aboard the luxury H2 Explore hovercraft – the only tourism venture on Lake Pukaki – offers an exploration of the majestic scenery around Mount Cook, even traveling to previously inaccessible areas. Stargazers can also look to the area – the gold-rated Aoraki Mackenzie International Dark Sky Reserve – for its clear and almost light-pollution-free skies.
2 | Kong: Skull Island (2017)
LOCATION: Ha Long Bay, Northern Vietnam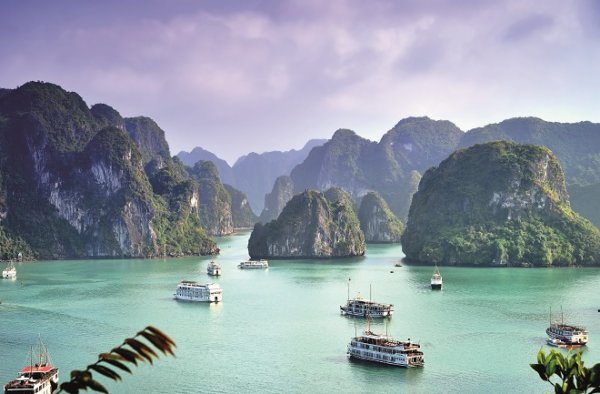 From reel…: The latest Kong incarnation takes place at the end of the Vietnam War, where a team of soldiers and scientists explore an uncharted island in the Pacific. Venturing into the mythical domain of the mighty Kong, panoramic shots of helicopters soaring over Skull Island reveal a primeval landscape of towering outcrops rising from an emerald sea, each topped by lush forests unspoiled by the touches of humanity.
to real: Ha Long Bay, meaning "bay of the descending dragon", is the real-life counterpart of Skull Island, though its origins are no less legendary – to defend Vietnam from invaders, dragons sent by the Jade Emperor spewed out jewels and jade which turned into the collection of over 1,900 islets now dotting the area. Designated a UNESCO World Heritage Site since 1994, this popular tourist destination is famous for its stunning ocean karst topography and uninhabited islands fed by the waters of the Gulf of Tonkin.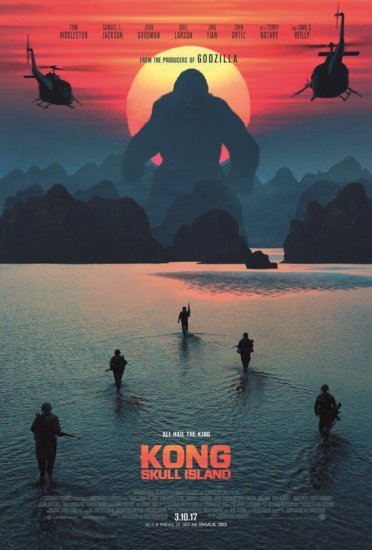 Getting there: Explore the vast 1,553 square km karst landscape aboard a luxury junk boat. Visitors can opt for a one to three-night private charter from Ha Long harbor with the option of customising meals and itinerary. Alternatively, those who desire a bird's eye view of the archipelago may take a seaplane from Tuan Chau Marina – currently Vietnam's largest marina. Weather is key so mark your calendars from March to June and take note of April's peak tourist season.
The Beach (2000)
LOCATION: Maya Bay, Ko Phi Phi Leh Island, Thailand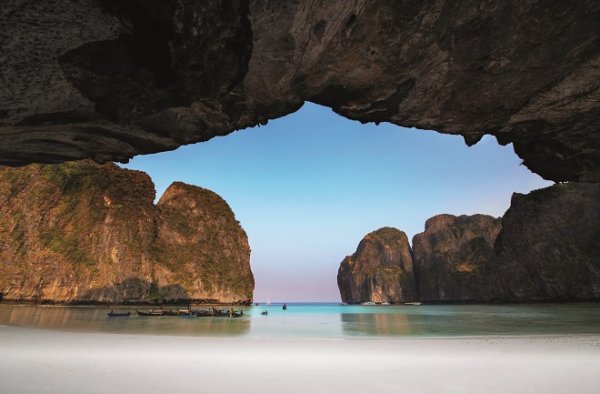 From reel…: Danny Boyle's film The Beach stars Leonardo DiCaprio as Richard, a young American backpacker who arrives in Thailand and finds himself in the possession of a map leading to a fabled paradisiac settlement known as "The Beach". Located on a beautiful secret island, the seemingly utopic beach commune begins to unravel at the hands of humanity's social ills.
to real: Filmed on the uninhabited island of Koh Phi Phi Leh, Maya Bay is the famed locale for "The Beach" and is sited off the coast of Krabi in southern Thailand. A designated National park, the bay is sheltered by 100-metre high cliffs and features flawless beaches and brilliant aquamarine waters teeming with colourful coral and exotic fish. The island itself also boasts some of the best snorkeling and diving spots in the world. Loh Samah Bay and Pileh Lagoon, both mere minutes away from Maya Bay, are popular spots for snorkeling, swimming and kayaking.
Getting there: For a unique crowd-free experience at Maya Bay, go aboard the Plankton Sunset Cruise – famed for the opportunity to snorkel amidst bio-luminescent plankton at night – or the overnight Sleep Aboard tour, all offered by Maya Bay Tours, which specialises in sunset and overnight trips in the area. Alternatively, anchor your yacht around the island and take a tender to get to the bay – do note the National Park entry fee. For the more adventurous, live your very own "The Beach" experience and swim to this stunning cove. Word to the wise: go early to avoid the crowds.
Cast Away (2001)
LOCATION: Monuriki Island, Fiji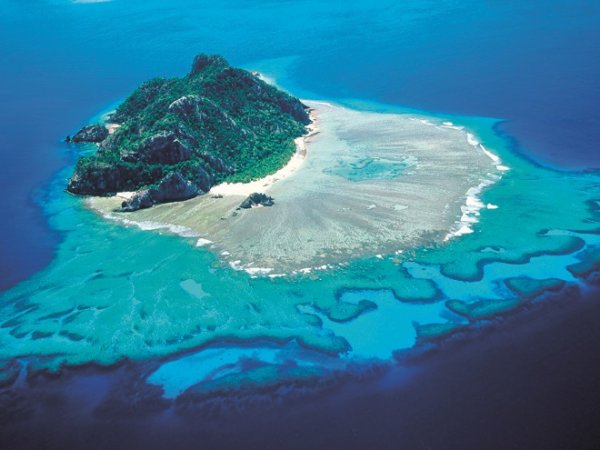 From reel…: Oscar-winner Tom Hanks plays a FedEx executive whose plane crashes in the South Pacific. He ends up stranded on a deserted island for four years, where he learns to survive and befriends an anthropomorphic volleyball named Wilson.
to real: Popularly referred to as the "Cast Away Island" (not to be confused with Castaway Island) or "Tom Hanks' Island", the uninhabited Monuriki is a white-sand paradise situated off the coast of Viti Levu in the Fiji Islands. Made famous as the anonymous island Hanks' character finds himself marooned on, Monuriki is entirely surrounded by coral reef and is known for its palm-fringed beaches, crystal blue waters, volcanic rocks and lagoons perfect for snorkeling in.
Getting there: Go on a day cruise with Seaspray, which sails from Denarau and other island resorts and includes transfers from the nearby coastal town of Nadi. If you're aboard your own yacht, make the Musket Cove Resort and Yacht club on Malolo Lailai Island your base and take a day trip to Monuriki, located just an hour away. Take note of the island's lee shore, which may be unsuitable for anchoring off at night.
Pirates of the Caribbean: Dead Men Tell No Tales (2017)
LOCATION: Whitehaven Beach, Whitsundays, Australia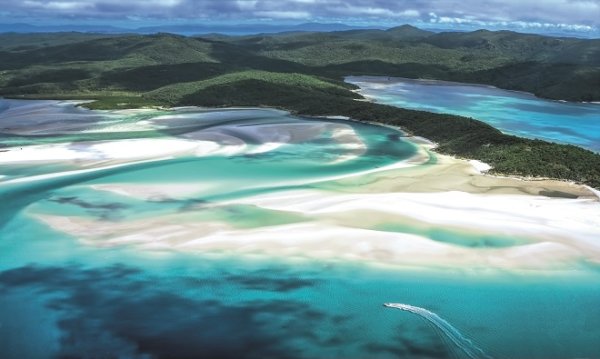 From reel…: The fifth installment of Disney's popular franchise sees Johnny Depp reprise his role as the eccentric Captain Jack Sparrow. Thrust into a new adventure seeking the mythical Trident of Poseidon, Sparrow is pursued by an undead sea captain and his crew.
to real: While Sparrow's harrowing adventures take place in the Caribbean, "Dead Men Tell No Tales" was in fact, entirely filmed in Australia. The magnificent Whitehaven Beach in the Whitsundays islands was recreated in the film as the small island where Sparrow and his companions escape to after an encounter with the vengeful Captain Salazar, played by Oscar-winner Javier Bardem.
Whitehaven Beach is an award-winning beach located on Whitsunday Island, the largest of the 74 islands in the Whitsunday. Stretching over seven kilometres and boasting pristine sand – consisting of 98% pure silica which gives it a brilliant white colour – the beach is consistently ranked as one of the world's best and beautiful beaches. As silica does not retain heat like regular sand, walking barefoot along this beach is a comfortable and soothing experience no matter the temperature.
Getting there: Many companies offer day trips or multi-day tours to the island via luxury boats departing from Airlie Beach, so charter a yacht – or sail aboard your own – and explore the beach and island at the convenience and privacy of your own time and space. For those seeking aerial views, private helicopter and seaplane tours can also be arranged.
For a truly memorable experience, head to the equally exquisite Hill Inlet, located towards the northern end of Whitehaven Beach. Best viewed during low tides from the lookout at Tongue Point, watch as the changing tides shift the sand and turquoise-hued waters to create a swirling fusion of colours. Moor your boat at Tongue Bay and take a tender ashore, where a short walk uphill will lead you to the lookout for panoramic views.
Save
Save