---
World Of Watches
Chivas The Venture 2018 is Now Accepting Applications From Innovative Social Entrepreneurs
Now in its fourth incarnation, The Chivas Venture 2018 launched last week, with social enterprise finalists from 29 countries competing for various sums from a USD1 million fund.
Brothers James and John Chivas, founders of the namesake distilled spirit were known to share their good fortune with the community via contributions to the church, education and social support.
In modern times, the label honours that giving spirit with The Chivas Venture, a global competition that selects promising startups with visionary ideas that is not only a business, but also makes an impact within the community they care about. Since its launch in 2014, almost 6,000 social entrepreneurs have applied for the chance to receive a share of the annual USD1 million in funding allocation. Now in its fourth incarnation, The Chivas Venture 2018 launched last week, with 29 countries from five continents participating.
How The Venture works: one finalist from every participating country is selected to represent their country, as well as their enterprise, in a series of events under The Venture. It starts with finalists gathering in an accelerator programme with the Skoll Centre for Social Entrepreneurship at Oxford University, before commencing three weeks of online voting, which determines how allocation of the first USD200,000 gets distributed amongst the 29 finalists. The finalist with the most votes gets the bulk of that funding at USD50,000, whilst 4 runners-up each earn USD20,000. The balance of the original US200,000 sum is then split equally amongst the other finalists. The remainder of the USD1 million funds is then distributed amongst five finalists through a few rounds of pitches during the Chivas Venture Final.
The panel of local judges who determines the Malaysian finalist who goes on to participate in The Venture includes Ehon Chan, Executive Director of ASEAN Centre of Entrepreneurship; Ho Kay Tat, Publisher and Group Chief Executive Officer of The Edge Media Group; producer, presenter and anchor for BFM89.9 The Business Station's 'Enterprise' radio programme Freda Liu; and Sébastien Mouquet, Managing Director of Pernod Ricard Malaysia.
Last year, Malaysia saw our first-ever Chivas Venture finalist — social enterprise FOLO Farms created by corporate-veteran-turned-urban-farmer Will Chua. FOLO Farms works with food businesses to collect daily food waste to be converted into compost for cultivating pesticide-free vegetables for a community of 100 families and growing. FOLO, which stands for Feed Our Loved Ones, was awarded USD10,771.62 in funding from last year's Chivas Venture competition.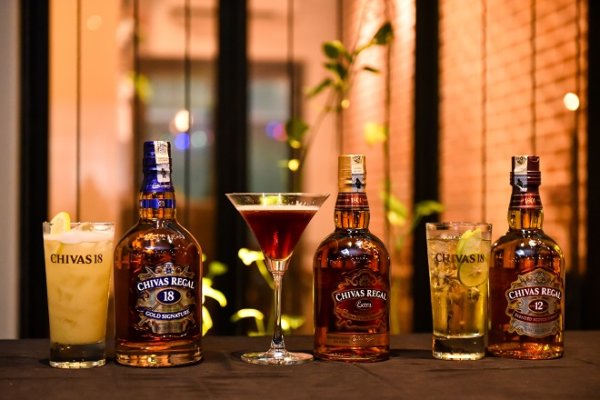 Past Chivas Venture entrepreneurs are those whose innovative ideas include recycling waste into housing, furniture and fashion, the eradication of poverty tax and accessible clean water. According to Chivas, the USD2 million given away over the first two years of the competition has been "used to support startups that now have over 300,000 beneficiaries in more than 40 countries across the globe." But while the Venture is largely philanthropic in nature, and Chivas does take any equity from participating startups, finalists are selected based on the growth potential of their business plans.
Applications for the Chivas Venture 2018 competition is now open. To apply or to find out more, visit the Chivas Venture website.
Save
Save
Save