---
Style & Beauty
Saint Laurent Rive Droite Holiday Collection, the ultra-luxe gift collection for all
'Tis the season to be jolly, giving and loved; and Saint Laurent brings even more excitement to our holiday season with an ultra-luxe holiday gift collection. And let us say this straight off the bat, you cannot get any fancier than what Saint Laurent has prepared at the Saint Laurent Rive Droite boutique in Paris and […]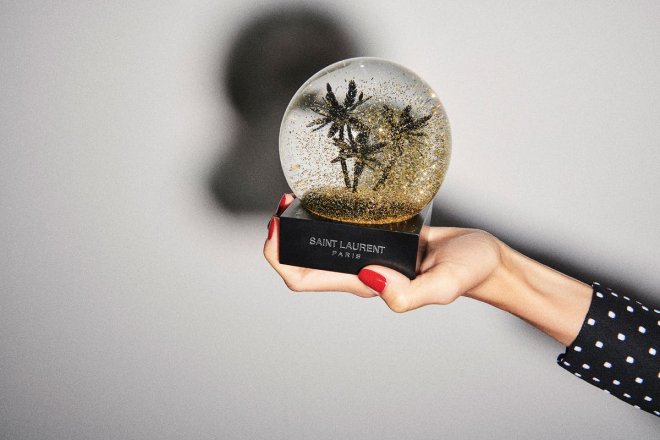 'Tis the season to be jolly, giving and loved; and Saint Laurent brings even more excitement to our holiday season with an ultra-luxe holiday gift collection.
And let us say this straight off the bat, you cannot get any fancier than what Saint Laurent has prepared at the Saint Laurent Rive Droite boutique in Paris and Los Angeles, where they partnered with Pinewood Forest in Morvan, Pierre Hermé and even Baccarat to create a long list of mind-blowingly luxurious gifts!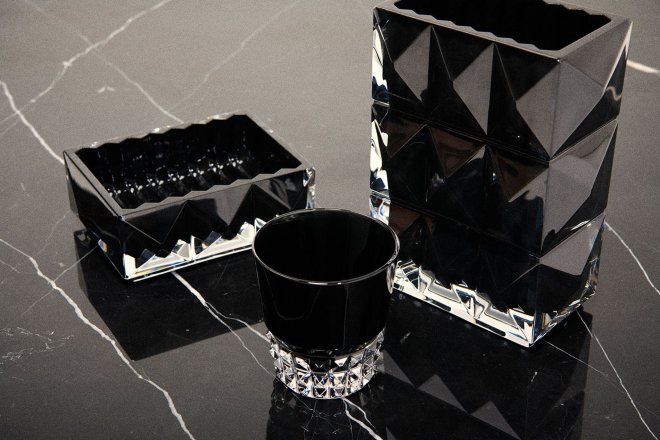 First, we present to you the range of Baccarat crystal decor that Saint Laurent prepared, which include an ashtray, a vase, a crystal heart and a pair of glasses. All painted in shades of black (which is an iconic hue for the Maison), your party will never be as luxurious as one decorated with these home decor masterpieces.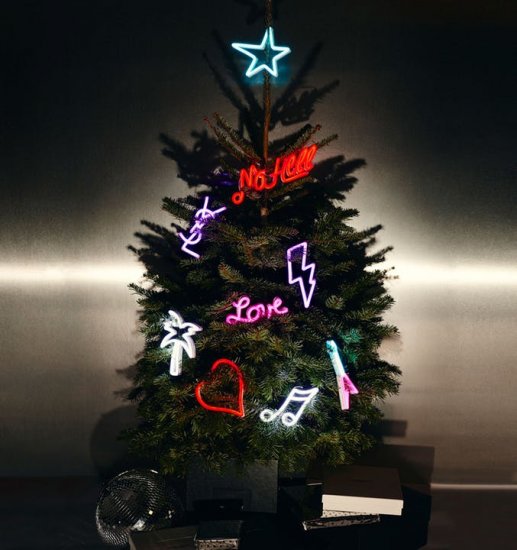 And what Christmas/holiday celebrations be without the perfect tree? Saint Laurent has worked with Pinewood Forest in Morvan, France for a special range of Nordmann pine trees, which are cultivated for 9 years to ensure an ideal height of 170cm and come decorated with neon ornaments in the shape of lightning bolts, hearts, stars, and music notes.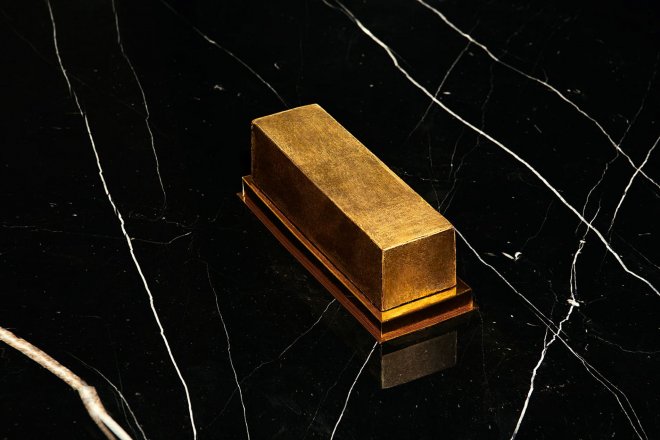 For the food lovers and gourmet connoisseurs, look no further than the Pierre Hermé Paris Bûche De Noël Carrément Chocolat, a Christmas log dessert so decadent that it is covered in gold leaves and made with the best selection of chocolate made with various techniques. Are you salivating yet?
If not, add that with the Pierre Hermé praline box (which, by the way, is also covered in gold leaves and you are definitely set for the season.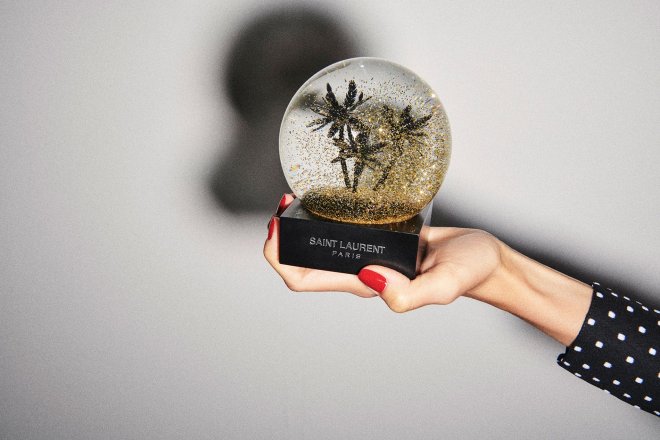 For that simple yet luxe gifts for your friends, family and lovers, the Snow Globe (available with the Eiffel Tower or L.A palm trees) would be the perfect little gesture. Else, Saint Laurent has also prepared an array of stationeries including pencils, sticky note holder, notepads, metal bookmarks and leather notebooks.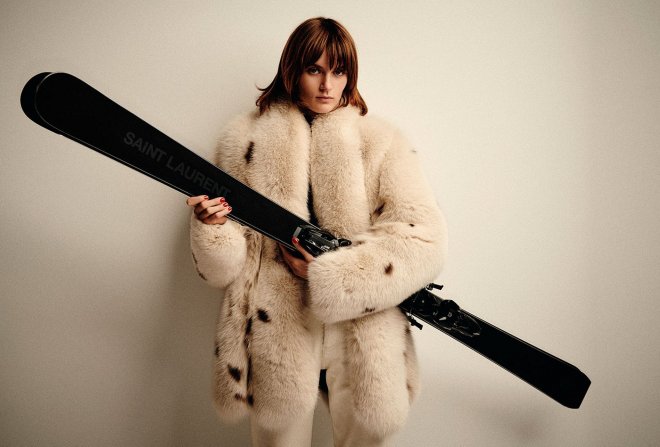 And for the finale, we present to you the bigger luxurious goods like the Zai Saint Laurent Skis set and a special "No Hell" designer tee and hoodie (which is a wordplay of "Noel").
Making the holiday celebration an incredible chic one, Saint Laurent Rive Droite has since evolved the concept of the Maison, from fashion and beauty to a full-fledged lifestyle connoisseur – one that leads you to a life of luxe and chic experiences. Definitely the type of festive celebration we can stand for!
Swipe below to see the full Saint Laurent Rive Droite Holiday 2019 collection:
This article was originally published on www.lofficielmalaysia.com.