---
Style & Beauty
Interview: Sothys Beauty Trainer Cinthia Montoro Shares Essential Skin Care Tips for Maintaining Youthful Skin
Parisian skincare brand Sothys has launched a five new youth creams to prevent daily wear and tear on our skin, and a revolutionary, age-defying intensive facial.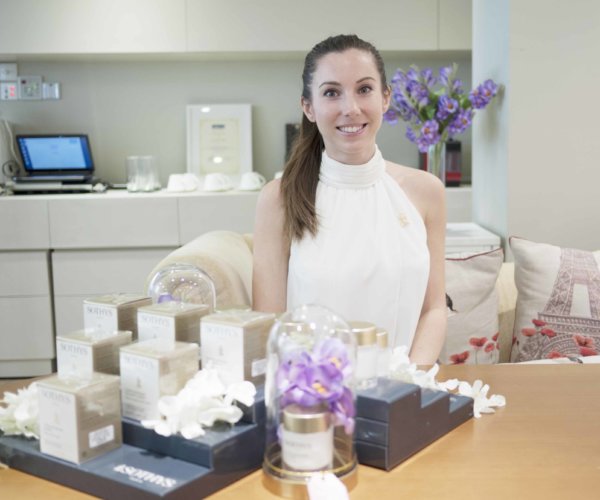 Who says women can't have it all – from a high-flying career to motherhood, and a fit body to glowing skin, regardless of age.
With the latter, Parisian skincare brand Sothys has launched a five new youth creams to help prevent premature ageing from environmental damage, sleepless nights, long days in an air-conditioned office and a multitude of other factors that would cause our skin to show wear and tear.
The creams – Redensifying Youth Cream, Restructuring Youth Cream, Firming Youth Cream, Wrinkle Targeting Youth Cream and Vitality Youth Cream – are a follow up to the line of youth serums that were introduced earlier this year, designed to be used in tandem. Every one of the five creams are formulated with their own unique blend of ingredients, have different textures and as the names suggest, serve different skin types.
But the one key element every type of cream contains is a revolutionary trio of ingredients, trademarked by Sothys as the βP3 Tri-complex™. Created at Sothys advanced research facilities, the βP3 Tri-complex combines active ingredients from two types of botanicals, saffron and sophora flowers, with double-acting peptides that fight oxidative damage, while activating cell regeneration within our skin.
A week of applying the youth cream most suited for your skin type will quite likely yield happy results, but you can enhance your journey to attaining youthful skin even further with a third step: a consultation at a Sothys salon for the Youth Intensive Treatment, a 1 hour and 45-minute facial that applies βP3 Tri-complex™ products using 32 Digi-Esthétique® movements, acupressure and massage methods designed to lift and reduce wrinkles.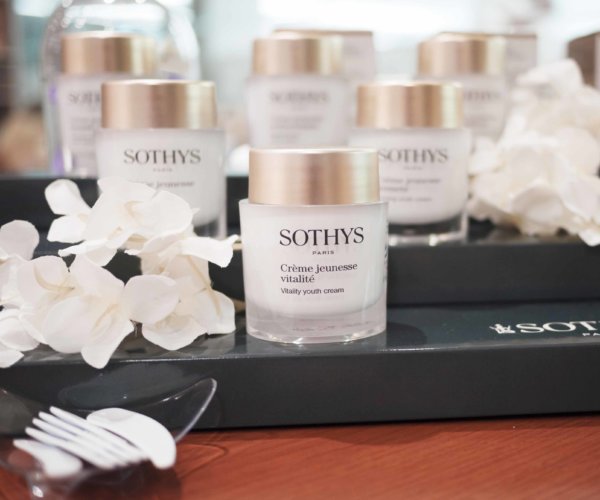 We spoke to a professional, Sothys International Trainer, Cinthia Montoro to find out more about the Youth Intensive Treatment, as well as good daily skincare habits to follow for maintaining youthful skin.
How the Age-Defying, Sothys Youth Intensive Treatment Works
LuxuoMY: Tell us more about how the Youth Intensive Treatment works
Cinthia Montoro: The treatment is almost two hours and it's only available in Sothys beauty salons. It's designed to reduce up to six years off the skin in the course of three treatments.
LuxuoMY: Up to six years? That seems impossible!
CM: It can be possible. The Youth Intensive Treatment uses products with very active ingredients, which are the same ingredients used for the Youth Creams. We really push the labs very hard to find the best extracts that really fight off wrinkles and slackened skin problems. The star of the whole programme is the beta-P3 (βP3) tri-complex that combats environmental ageing, which we know now, is about 70-80 percent of ageing, and the rest is chronological ageing.
LuxuoMY: Can you walk me through the steps of the Youth Intensive Treatment?
CM: Yes!
First, we use a cleansing product to remove makeup, impurities and dust from pollution.
Then we have a two-step scrub. The first application is a pre-exfoliating lotion that contains phytic acid and glycolic acid. We want vigorous action that will remove dead cells from your face and prepare the skin for the next product, which is the renewal exfoliating paste. It's a creamy paste containing grains of rice, volcanic rock sediment and antibacterial action, which is left on the face for 2 minutes to let the enzymes do its work. We use mechanical scrubbing to apply and remove the paste. At this point, you will already be able to see a lot of radiance on your skin.
Next step is the serum application. We have a new multi-zoning concept that targets specific areas with two serums. One is the wrinkle zone youth serum, which we use on the upper part of the face, around the eyes and around the lips. The other is the lift zone youth serum, which has a firming effect that we use on the cheeks, neck and neckline.
On top of merely applying the two serums, we have specific hand techniques that we use for anti-wrinkling and firming, to create a synergistic effect between the two serums and the hands of the beautician.
After the serum, comes the toning modelling balm and massage using the Digi-Esthétique technique to get a lifting and plumping effect. All our beauticians are trained in this technique and in fact, Digi-Esthétique is applied even at the scrub stage to help their clients relax throughout the entire treatment.
The last step is the 12-minute mask and we have three: two under masks, dermo-filling mask and dermo-lifting mask that go directly onto the face and target specific areas. On top of the two is the lifting peel-off mask to help the other two penetrate the skin better. During the 12 minutes, we apply digital pressure on the scalp.
Finally, depending on the client's skin type, we apply the youth serum and a youth cream at the end of the treatment.
LuxuoMY: What are some skin maintenance tips every woman should follow to keep their skin healthy?
CM: The most important part of the routine is to clean the skin well because when you don't, the products applied will not be as effective as it can be.
You should also check regularly for signs of ageing by feeling it and examining it in the mirror carefully. Our face makes about 15,000 movements and contractions every day and that creates expression wrinkles. If you are involved in monitoring your own skin, your beautician can give you better advice for a personalised home routine.
A daytime routine and a nighttime routine are both essential. During the day, you are exposed to pollution and UV rays. At night, your skin needs rejuvenation and rest. You can't eliminate one or the other, as they complement one another.
A skincare routine for someone who is always pressed for time should at least include some key products. In the morning: cleanser, serum and a day cream that protects from a harsh environment. At night: cleanser, a serum and a night cream.
And for those who smile a lot, I recommend an eye contour. Smiling is great, but it does create a lot of fine lines, which will become deeper. Personally, I smile a lot, that's why I am concerned about this. I would not encourage anyone to stop smiling, because you should always be yourself!
For more, visit sothys.com.my.
Save
Save