---
Style & Beauty
Interview: Jacques Cavallier Belletrud on the wonders of Louis Vuitton California Dream
Californian summer is calling and it is wrapped in the vibrancy of Louis Vuitton.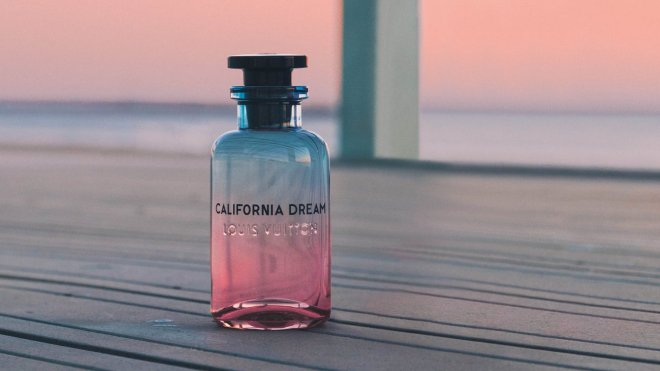 In 2019, Louis Vuitton introduced a series of three Les Colognes perfumes inspired by the summer time of California – Sun Song, an ode to sunshine; Cactus Garden, a walk across the exotic patio; and Afternoon Swim, a dive into the ocean.
And if there's one thing missing within the series, it will have to be the mesmerizing colour of a Californian sunset.
This summer, Louis Vuitton completes its Californian summer-inspired Les Colognes perfumes line with the latest California Dream, a genderless scent to illuminate the elusive sunset of California.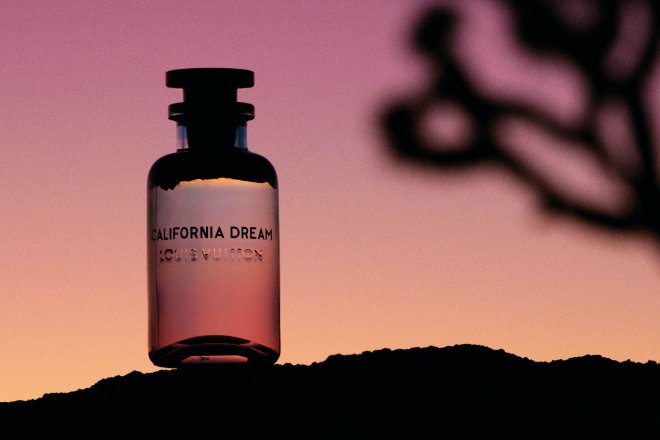 "An infinitely blue sky by day turns iridescent at nightfall… I've always loved translating emotion into perfumes."
-Jacques Cavallier Belletrud, master perfumer at Louis Vuitton.
Just like the ever-changing sky of sundown, California Dream is full of wonder, "My starting point was to create warmth that envelops coolness," said Jacques Cavallier Belletrud. The fresh note of Mandarin is at the heart of this fruity-floral blend, layered with Ambrette for the accents of moist earth and pear. The musky note lingers the warm, untamed breeze into summer night, fetched by a hint of vanilla-tinged Benzoin.
The collaboration of Louis Vuitton and artist Alex Israel (@alexisrael) continues for California Dream. Inspired by Alex Israel's art series "Sky Backdrop", the glass bottle captures the golden hour sky in a palette of transparent pink fading into twilight blue.
In the same spirit of its previous launch, this latest addition includes a Louis Vuitton monogram fragrance travel case, designed with the signature wave painting of Alex Israel.
Scroll down to read a mini interview with master perfumer Jacques Cavallier Belletrud: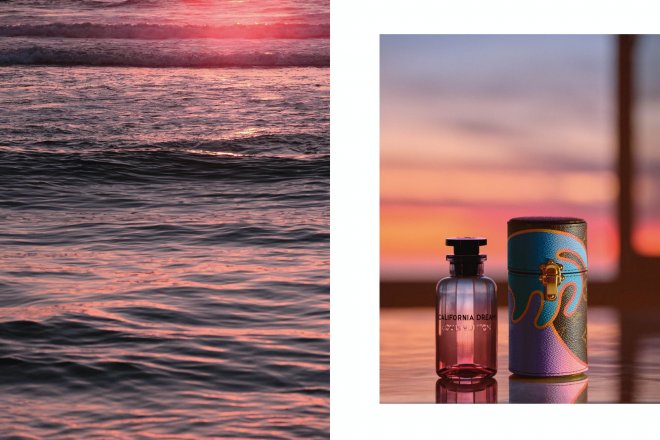 How did you catch the mood of the West Coast sunset into your fragrance? Was it based on any particular moment in your past travels there that led you to capture your memories in this scent?
California and Los Angeles are my second home, I love the sunset in Malibu near the ocean, I love the mix of blue and pink colors, it evokes the freshness and the softness. One day, it was the perfect balance, I could smell it, California Dream was born!
Do you have any particular memory of sunsets and what they mean to you?
Sunset is a very special moment, you have the energy of the day and the promising of the evening, I like this moment when something is finishing and something else is at the beginning.
How long was the process for this creation? Did you already have it in mind when you launched the other 3 Les Colognes in 2019?
It took me one year, in fact I was in Los Angeles introducing the first 3 Cologne Perfumes when I started to create California Dream.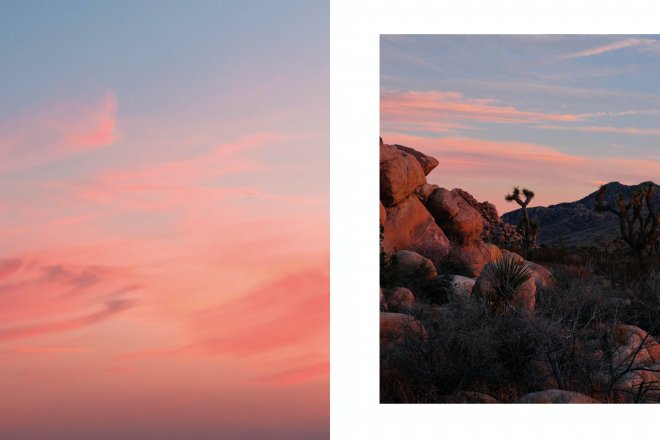 Which comes first when you embark on the development of your next fragrance? The raw materials or the idea/concept behind it?
First, it's the emotion(s) then, the raw materials and finally the concept, it can be the three in a very short sequence.
What's your #stayhome scent during this period of controlled movement?
I have the chance to live in a wonderful place near Grasse and Cannes, surrounded by lot of trees and flowers, I can smell roses in the morning for example, I have also my private atelier where I have all my samples of raw materials, I am still connected to creation, even more than before!
Louis Vuitton California Dream is launching in-stores and online on 28 May 2020.
Visit louisvuitton.com to find out more.
This article was originally published on www.lofficielmalaysia.com.