---
Style & Beauty
Great Watches to Wear to a Rap Concert (or if You are a Rap Artist)
Larger-than-life emcees and DJs are a familiar sight, and copious amounts of bling with gold rivalling Fort Knox's are par for the course. Jewellery aside, gold watches must also come into play, of course. Here are four choices.
Audemars Piguet Royal Oak Offshore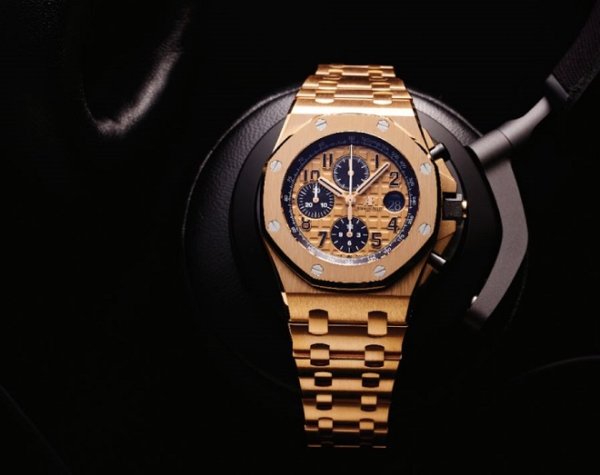 The East Coast vs. West Coast hip-hop rivalry may never end, but the rappers involved in all this feuding may have more similarities than differences after all, with one of them being their shared adoration for Audemars Piguet. Specific tastes may differ, but the Royal Oak Offshore is probably the archetypal dream watch for a rapper, because nothing signals success in that community quite like having one in gold or, better still, one that's paved with diamonds. Just do a quick search, and see for yourself how frequently it's namedropped.
Hublot Big Bang Tutti Frutti Linen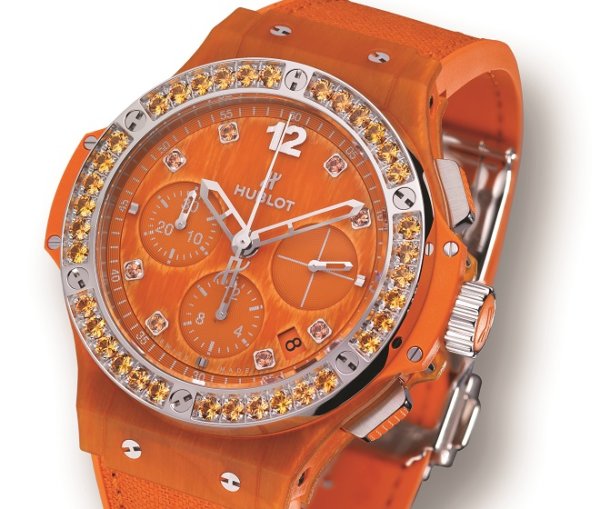 There's no mistaking a Big Bang given its dimensions and design, and having one in this combination of colour and material is going to guarantee quite a fair bit of attention for its wearer. It may not be bling in the traditional sense – the case material is linen – but it will certainly turn heads and raise eyebrows. If your taste is in the vein of Kid Cudi, Lupe Fiasco, and Childish Gambino, this eco-friendly and frankly amazingly built watch defies expectations. Available in gem-set versions, this model gives the impression that the sapphires, topazes, and amethysts are actually set onto the woven linen.
See also: Great watches to wear to a rock concert.
Rolex Cosmograph Daytona
An icon unto itself, the Rolex Daytona makes for a compelling choice to indicate one's status when in gold and rubber. It is an interesting metamorphosis – a sporty and highly functional chronograph that was originally conceived as a tool watch gets elevated far beyond its original purpose, all from a simple change in case material. Yes, you'll feel its heft, and with it comes the feeling that you've made it.
Richard Mille Tourbillon Diamond Twister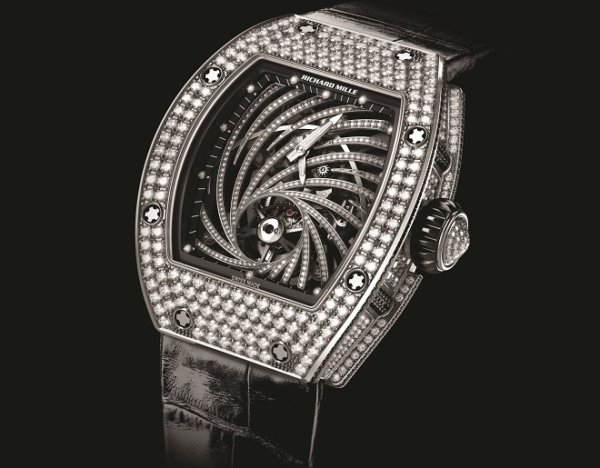 As far as statements go, this one is firmly within the top echelon in terms of impact. Alternatingly shimmering and blazing, depending on the angle it's viewed from, the Tourbillon Diamond Twister is loud, and unapologetically so. Telling the time is clearly secondary here – just look at its hands and their placement – rather, the focus is on the watch's ability to straddle the categories of timepiece and jewellery, and perhaps even as an object of desire.
Save
Save
Save
Save