---
Style & Beauty
G-Star Raw Embraces Artificial Intelligence to Design Its New "AI Denim Cape"
Denim experts bring an AI-generated concept to life to create a couture garment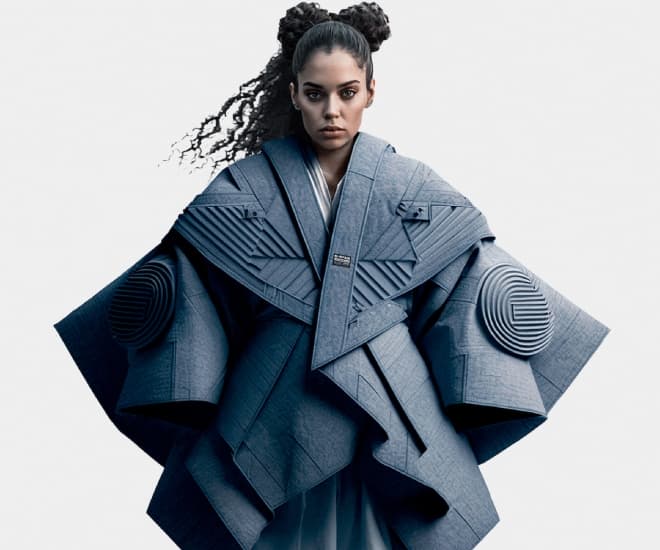 Innovative denim brand G-Star RAW is taking artificial intelligence to the next level, with a unique piece of denim couture that highlights how AI is being used in reality.
The "AI Denim Cape" is the result of G-Star's design team working hand-in-hand with artificial intelligence app Midjourney to come up with 12 unique designs, using a series of prompts. The 12 resulting concepts are a unique combination of cutting-edge technology and timeless design.
One AI-generated concept was then chosen to be brought to life by hand in the G-Star atelier — resulting in an original RAW denim couture piece. Made from premium raw denim and featuring futuristic 3D 'G' shapes on the arms, an adjustable waistband, detailed stitching patterns on the chest and subtle G-Star branding on the left inner side, the AI Denim Cape combines new age technology with G-Star's signature design aesthetic. As a one-of-a-kind garment, it showcases G-Star's denim expertise and precision craftsmanship. Craftsmanship that only humans are capable of.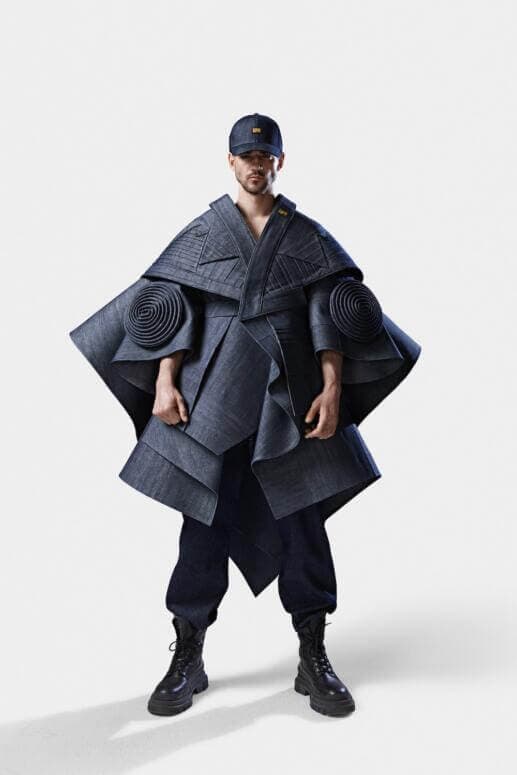 G-Star RAW has embraced AI it as a creative collaborator — using artificial intelligence to push the limits of denim design in an innovative partnership between technology and human craft.
Additional AI Design Concepts for G-Star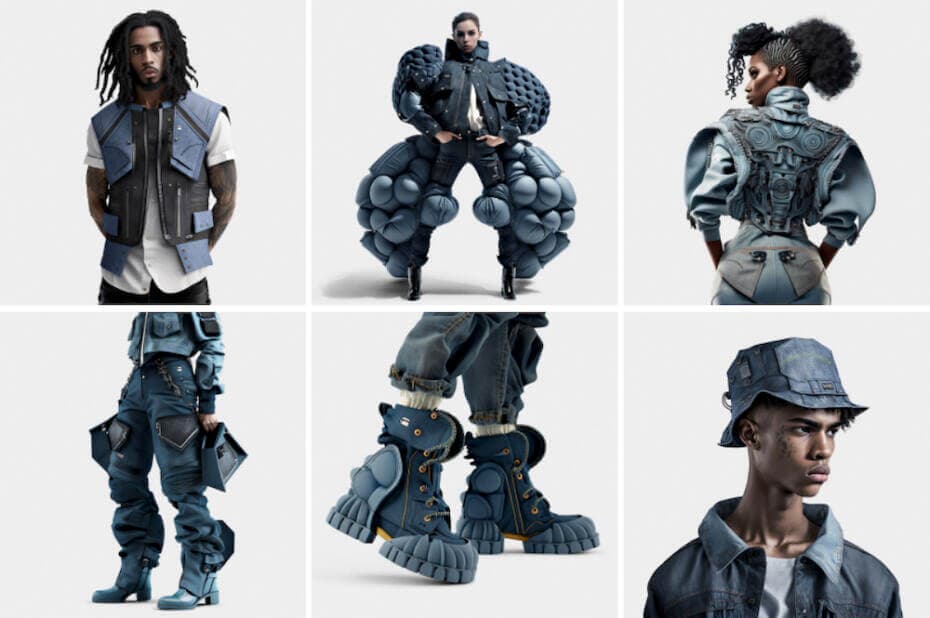 "Innovation is ingrained in the G-Star DNA. We believe in giving our fashion designers the freedom to bring their dreams through AI," said Gwenda van Vliet, CMO of G-Star RAW. "While anyone could make a design using AI, at G-Star RAW, we have the craftsmanship to make those designs into real garments. We should see AI as enhancing the creative process, rather than taking it over." The newly designed AI Denim Cape will be shown at the G-Star RAW Antwerp store, as the world's first garment designed by Artificial Intelligence and created in the real world.
For more fashion reads, click here.