---
Style & Beauty
Fendi x Marc Jacobs Capsule Collection Now in Stores
Now that summer is approaching, Fendi has got you covered with this new collection.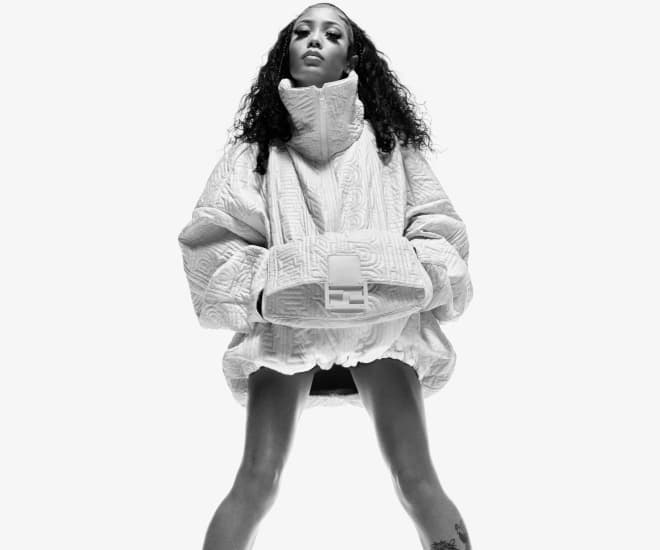 There are only a few handbags that define a decade, and the Fendi Baguette is one that is synonymous with the noughties. First designed by Silvia Venturini Fendi in 1997, the iconic bag was inspired by the French holding their baguette under their arms as they go about doing their daily activity. While its rectangular silhouette is the most recognisable element of the bag, the F-logo clasp has also become one of the staple design codes of the house.
The Baguette may have referenced the French but its popularity could be traced back to New York City. This was the city that Carrie Bradshaw, played by Sarah Jessica Parker, famously exclaimed: "It's a Baguette." Her character was seen carrying the handbag for different occasions while travelling to different places. And 25 years on, the handbag continues to be a fashion staple.
In September 2022, Fendi unveiled a special collaboration between Kim Jones, the house's artistic director, and Marc Jacobs. An extravagant runway show was done in New York to celebrate the Baguette's 25th anniversary, which was co-designed with Marc Jacobs, Tiffany & Co., Sarah Jessica Parker and Porter. A year later, Fendi is releasing a capsule for the upcoming summer: Fendi x Marc Jacobs.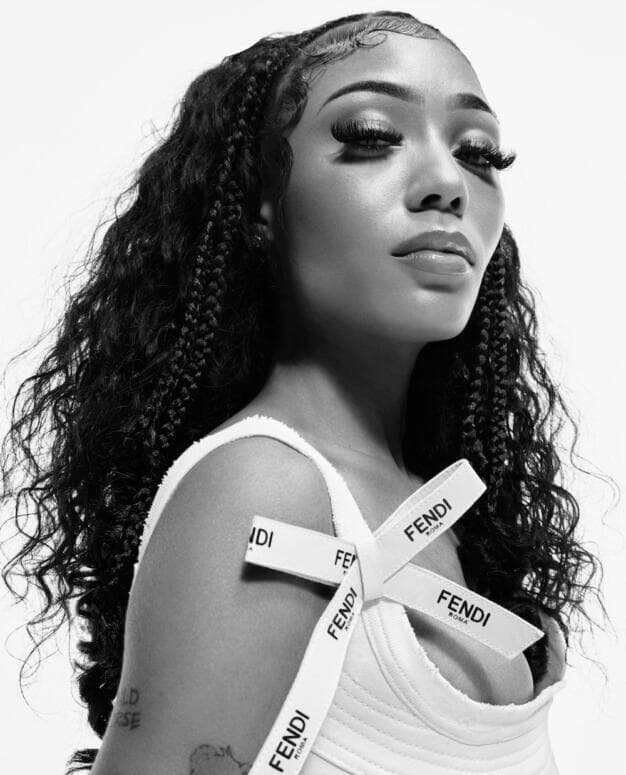 "In my opinion, Marc is the King of fashion in America. He is also a master of branding and experimentation, particularly with logos," said Kim Jones of Marc Jacobs' collaboration with him on the capsule collection. "Here, Marc has designed a Fendi collection — it is not a collaboration, rather it is an interpretation. In it, there is a sense of freedom in excess and joy, where he was allowed to do whatever he wanted."
This collection draws inspiration from New York City in the early 2000s and pays tribute to Fendi's iconic Baguette design. Now available, the capsule collection offers a range of sought-after pieces perfect for summer, including the updated Baguette, Fendi Sunshine shopper, Fendi First, swimwear, and more. Marc Jacobs also lends his artistic touch to introduce a fresh interpretation of the Fendi Roma logo, along with bold, elevated, and larger-than-life monochromatic designs — both men's and women's ready-to-wear feature vibrant fluorescent accents. Fashion enthusiasts and handbag collectors alike will be captivated by these coveted pieces.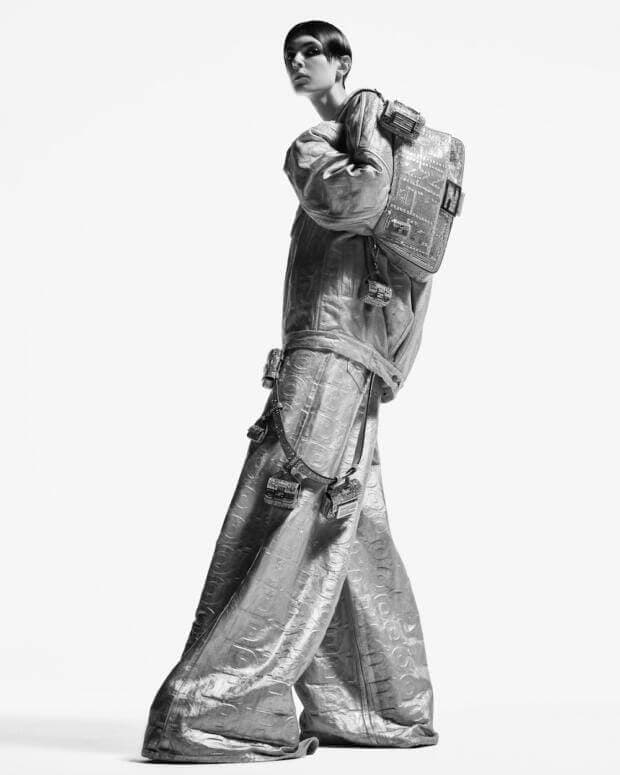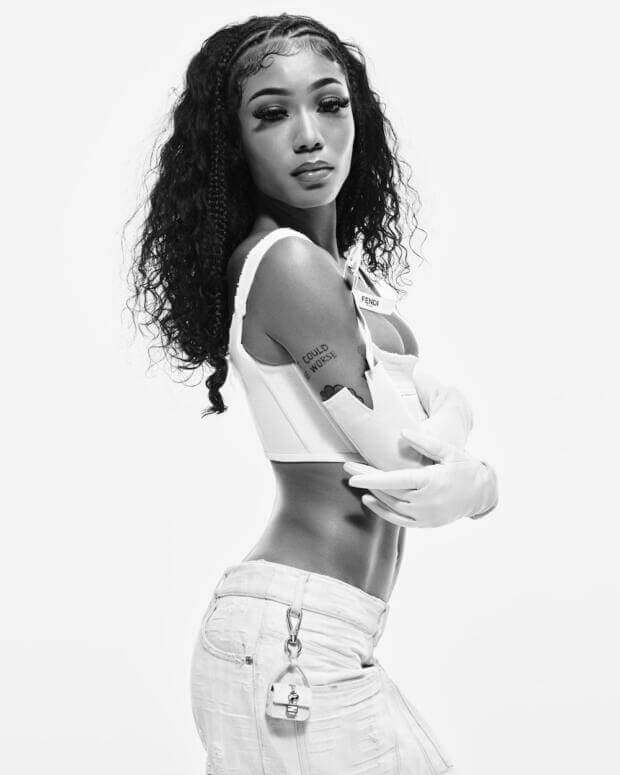 A clear departure from the current obsession with quiet luxury, where clean lines and being understated is the order of the day. The collection, with its sinuous lines, elongated forms, logo-filled pieces and jewel-encrusted embellishment, is a nod to New York City during the "Gilded Age".
The vibrant and urban essence of New York City is evident in the collection, where the sparkle of rhinestones and silver accents mirror the glass exteriors along the Big Apple, while neon yellow pops draw inspiration from the safety vests worn by workers. The utilitarian atmosphere is elevated with oversized parkas, ballooned skirts, and distressed denim jackets. Adding a final touch of flair, large fluffy hats and Baguettes adorned with Jacobs' unique "The Tote Bag" typography perfectly complete the looks.
Being a native New Yorker, Marc Jacobs finds it easy to draw from his personal experience living in the city and being a prolific designer who had once helmed top luxury brands like Louis Vuitton. Designing this capsule collection was like a homecoming.
"I've got one word: Fendiroma. And it is one word! It is another land, this Fendiroma… And I've got two words: The Baguette. It's a bag — and I am never one to shy away from an iconic bag," said Marc Jacobs.
For more fashion reads, click here.