---
Arts, Culture & Lifestyle
Chanel Beauty evokes the duality of pink for Fall/Winter 2020
Chanel Beauty (@chanel.beauty) presents its latest Fall/Winter 2020 collection, which is inspired by the original LES 4 OMBRES eyeshadow Candeur et Expérience palette from Fall 2016 collection. We've come across the countless definition of pink, most of the time associated with gender and romance; but this season, Chanel Global Creative Makeup and Color Designer Lucia Pica rethinks the colour pink to […]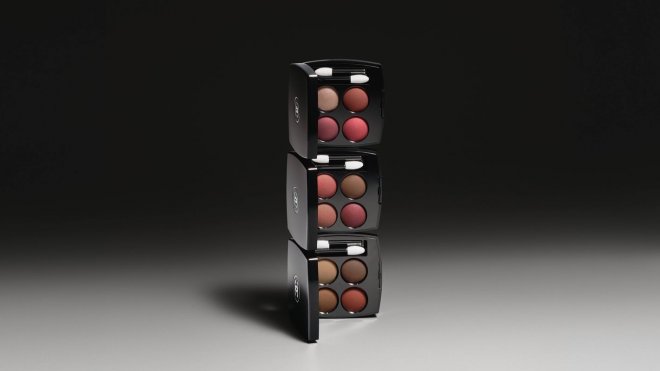 Chanel Beauty (@chanel.beauty) presents its latest Fall/Winter 2020 collection, which is inspired by the original LES 4 OMBRES eyeshadow Candeur et Expérience palette from Fall 2016 collection.
We've come across the countless definition of pink, most of the time associated with gender and romance; but this season, Chanel Global Creative Makeup and Color Designer Lucia Pica rethinks the colour pink to evoke its different allure – from innocence to experience.
The collection starts with a beautiful interpretation of pink – the passion and power of red softened by the purity, openness and completeness of white. So what is the spectrum of pink you want to be today?
From the iconic LES 4 OMBRES eyeshadow to the multi-use blush stick, scroll down to discover Chanel Beauty Fall/Winter 2020 collection: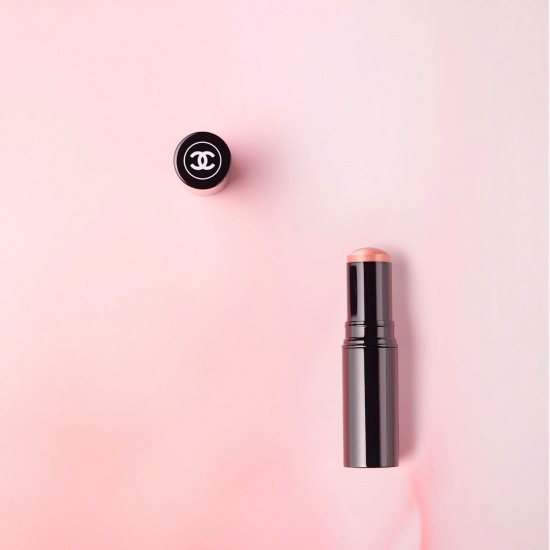 BAUME ESSENTIEL ROSÉE
The Baume Essentiel Rosée encapsulates those sweet years with a flush of tender pink, fearless and glowing. Sculpt the cheeks or apply on your lips whenever you need a little shimmer and shine. The multi-use blush promises a rosy glow that flatter different skin tones and beauty looks.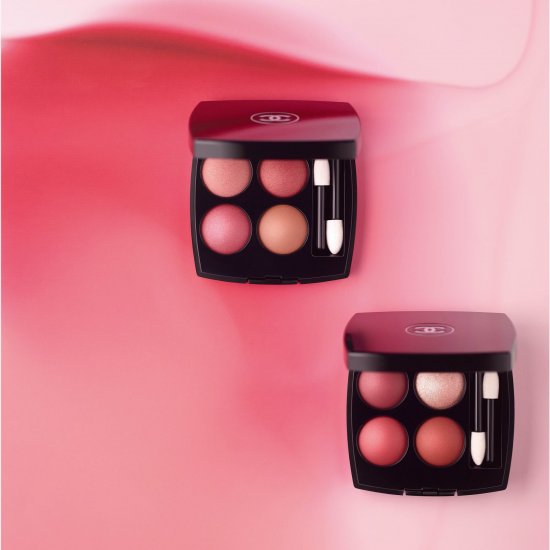 LES 4 OMBRES
Each palette is a duet, the innocence and lightness on one half of the palette gives way to experience and intensity in the other.
The Fall/Winter 2020 collection introduces the debut of Candeur et Provocation and Candeur et Séduction, in addition to the reissue of Candeur et Expérience from the Fall 2016 collection, every palette features four greatly buildable shades with matte and satin finishes, perfect to define and give depth to the looks.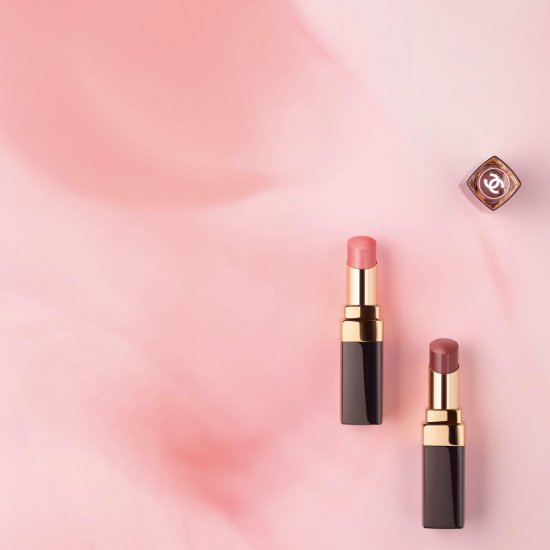 ROUGE COCO, ROUGE COCO FLASH AND ROUGE ALLURE INK FUSION
Chanel Beauty Fall/Winter 2020 collection offers a rich and splendid selection of colours for the lips. Far from just a pretty, clichéd colour, pink becomes something daring and radical.
The Rouge Allure Ink Fusion delivers two warm shades with an ultra-matte finish, whilst Rouge Coco and Rouge Coco Flash enchant vibrant high shine with the nuances in the colour pink.
Chanel Beauty Fall/Winter 2020 collection will be available at all CHANEL Fragrance & Beauty Boutiques and counters from 1st August 2020 onwards.
This article was originally published on www.lofficielmalaysia.com.