---
Arts, Culture & Lifestyle
Breakfast at Tiffany's in Shanghai
Tiffany & Co.'s Vision & Virtuosity jewellery exhibition in Shanghai is the Best way to connect with next generation of Chinese consumers. Today, amidst uncertain economic climes and trade wars, Tiffany & Co looks to build an intimate, unshakeable relationship with China and her consumers through Vision & Virtuosity, a showcase of their bejewelled offerings […]
Tiffany & Co.'s Vision & Virtuosity jewellery exhibition in Shanghai is the Best way to connect with next generation of Chinese consumers.
Today, amidst uncertain economic climes and trade wars, Tiffany & Co looks to build an intimate, unshakeable relationship with China and her consumers through Vision & Virtuosity, a showcase of their bejewelled offerings in the heart of Shanghai.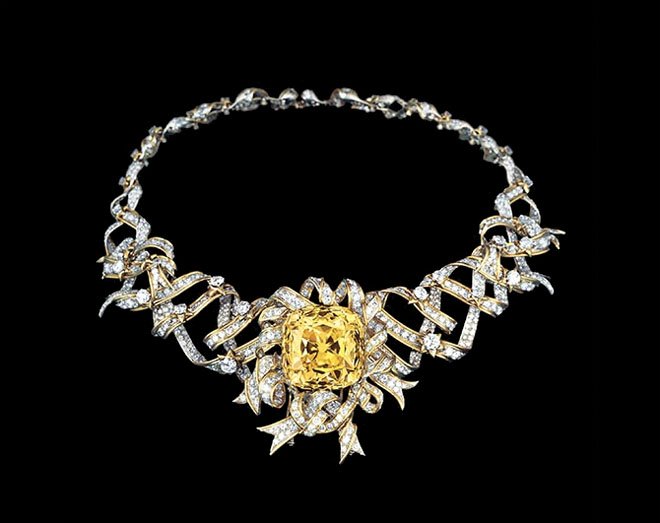 They are the world's first brand star to be showcased with equal stature with famed Hollywood starlet Audrey Hepburn in the titular Breakfast at Tiffany's" and with the brand's "Vision & Virtuosity" exhibition opening September 23 to November 10 at the Fosun Foundation Art Centre in Shanghai, the brand is not only celebrating its 180 year heritage with stellar milestones but also hopeful in occupying a treasured spot in the hearts of China's next generation – Chinese millennials.
Displaying 350 historical works and modern productions alongside interactive digitised artefacts of the most consequential works of fiction for a brand (let's face it, James Bond has never had Breakfast at Omega), Tiffany & Co's Vision & Virtuosity will immerse visitors in a thematic and experiential environment that goes to the heart of the brand and the pop cultural zeitgeist – Audrey Hepburn having breakfast at Tiffany's. That said, while the brand's 5th Avenue New York store will continue hosting breakfasts at Tiffany's, Shanghai will have to be content with a temporary pop-up version of the Blue Box Cafe.
But the brand is not just putting on a good show in Shanghai, speaking to Jing Daily, Tiffany & Co CEO Alessandro Bogliolo demonstrated the lengths the brand is willing to "show love" to the Chinese consumer, the American jeweller is absorbing export duties and tariffs on US jewellery going into China instead of transferring the costs to the consumer as most businesses would.
So yes, while Chinese tourists are not spending as much on Tiffany & Co as they used to, sales growth in the Chinese mainland has been burgeoning with healthy expansion of 35 retail stores. In fact, JapanTimes opined that with the Chinese Yuan or renminbi sinking to a 10-year low against the US dollar towards the 2018 and the powder keg of strained geopolitical relations, it's highly likely that while Chinese tourists are just not shopping in the US and they are just as likely to shop closer to home. That's even before considering the fact that economic growth in the mainland had been slowing in recent years.
Tiffany & Co's Vision & Virtuosity will take visitors through six chapters of the Tiffany story like "Blue is the Colour of Dreams", "The World of Tiffany", the "Tiffany Blue Book" and of course, "Breakfast at Tiffany's" where a digitised script with Hepburn's handwritten observations and annotations can be gleaned from an interactive digitised script. The Shanghai Tiffany & Co exhibition will also tell the story of the 128.54 carat Tiffany Yellow Diamond.
With Chinese consumers expected to account for 40% of the world's global luxury expenditure by 2025, this is not just a battle for Chinese minds and wallets, but their hearts. Tiffany & Co.'s Vision & Virtuosity is not about communicating the nuances of craftsmanship but the core of why millions across the world love Tiffany & Co. as obsessively as Hepburn's Holly Golightly.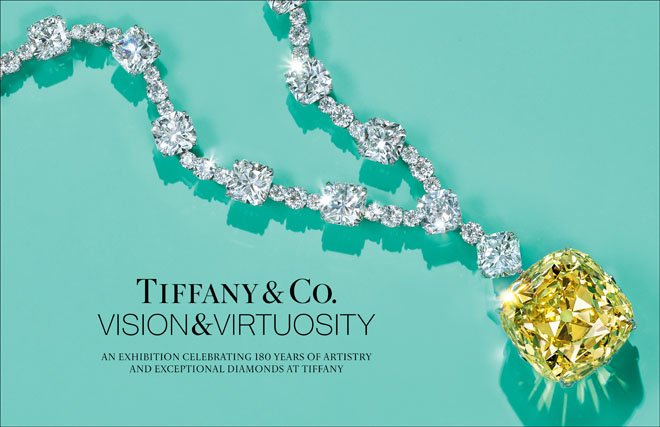 Tiffany and Co.'s Vision & Virtuosity exhibition will be open from 23 September 2019 to 10 November 2019 at the Fosun Foundation Art Centre in Shanghai
This article was originally published on www.luxuo.com