---
Style & Beauty
Barbie, Camp and Luxury: How A Culture of Subversion Is at the Forefront of Luxury Fashion 
Tracing how elements of camp have made their way into luxury fashion and continue to push the boundaries of what constitutes beauty.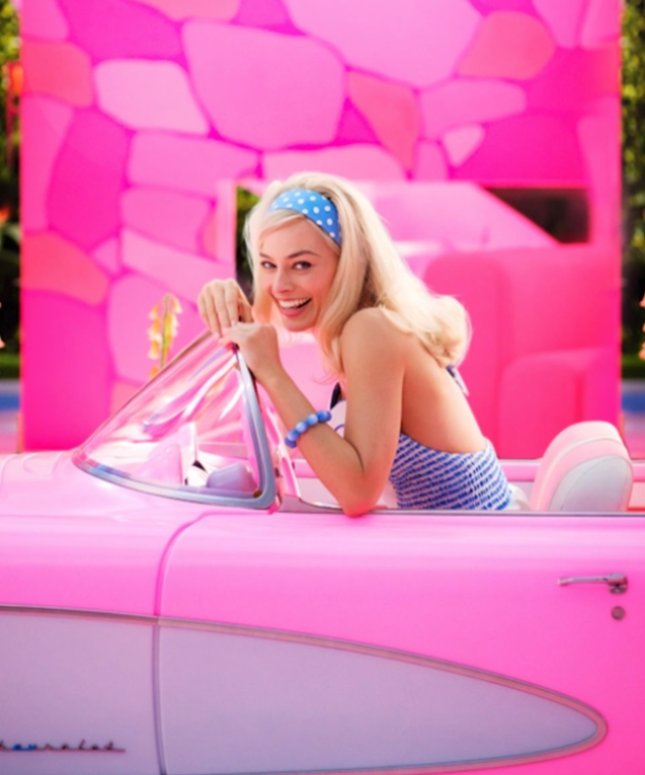 Barbiecore was one of the top trends last year, peaking in June when photos of Australian actress, Margot Robbie, dressed in hot pink as Barbie herself hit the internet in anticipation of Greta Gerwig's new Barbie movie. The viral snaps of Robbie-Barbie preceded a 416% increase in online searches for pink clothing (Lyst, 2022), cementing Barbiecore's place as a notable stand-alone genre of fashion in public consciousness.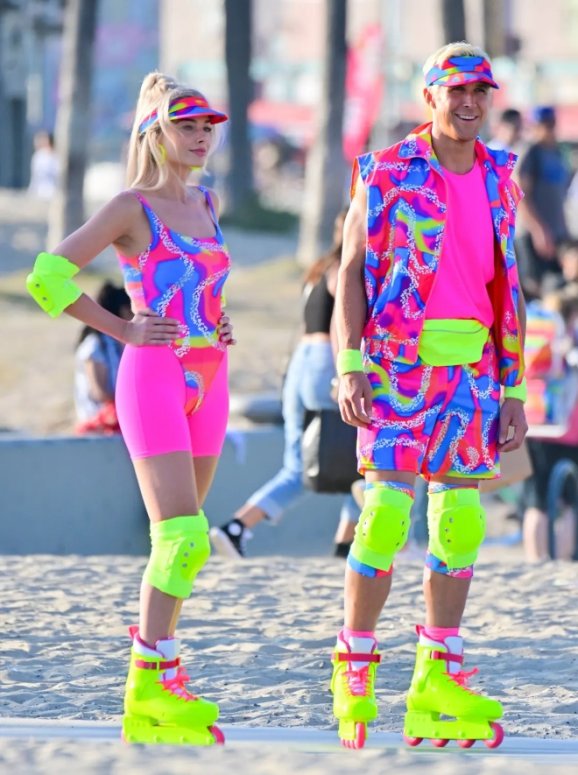 This is not, however, Barbiecore's first foray into mass fashion. Hyper feminine, all pink and glitter-clad outfits have long been a staple in Hollywood from as early as the turn of the 21st century through the likes of Paris Hilton, Britney Spears and, famously, Mark Waters' cult-film — Mean Girls.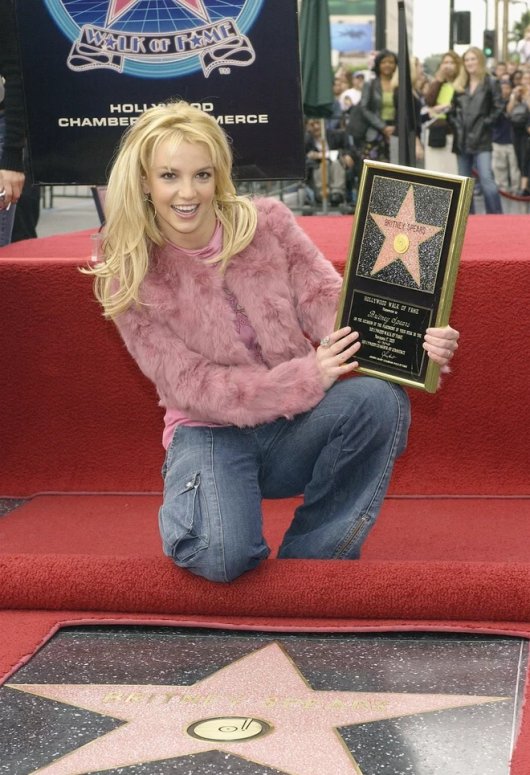 When it comes to the world of high fashion, Pierpaolo Piccioli's all-pink Fall 2022 collection for Valentino first comes to mind, inventing its own shade of Pantone-certified pink — Pink PP. One cannot forget Jeremy Scott's Barbie Summer 2015 collection for Moschino as well, which sent down the runway models in instantly recognisable pink athleisure, comic-like blonde wigs and Rollerblade Barbie skates. The Moschino logo was also re-stylised in Mattel's trademark "Barbie" font, a hat-tip from one cultural icon to another.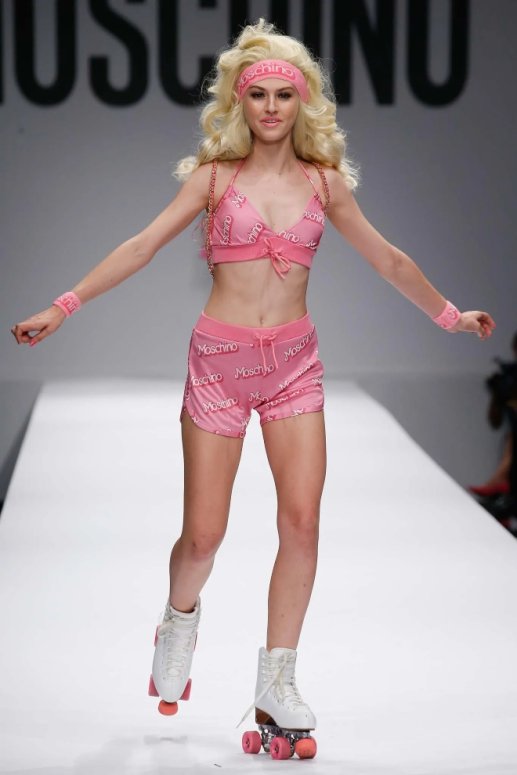 The enduring fascination with Barbie must in part be attributed to its founder's vision for female empowerment: "Barbie has always represented that a woman has choices," wrote Ruth Handler in her memoir (Handler & Shannon, 1994). The Barbie doll's endlessly configurable outfits had always been intended by Handler to be a tool for imaginative play, such that the player could be immersed in any career or lifestyle they wanted to play in. Barbie's power to adopt multiplex identities was socio-politically significant for a time when women were not allowed to do or even choose much at all, and her legacy of the covert subversion of power asymmetry has not been lost on the Barbie homage-payers of today.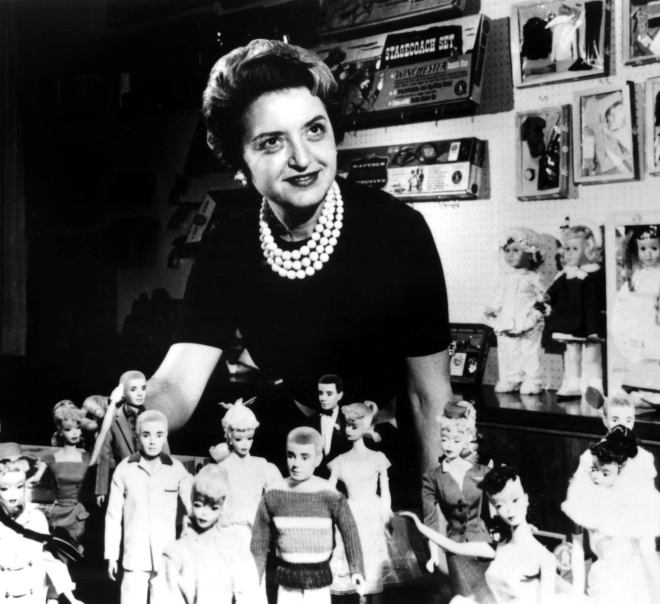 Styling Camp
Take for example, the choice of styling in Gerwig's Barbie. Teasers show a vibrantly cartoonish Barbie universe painted in  pretty pastels and neon accents of every shade of pink. Inhabitants of "Barbie Land" dress flamboyantly in the style of the 80s, marked dramatically by big hair and heavy make-up. Between a cakey-faced Michael Cera as Allan smiling so hard it looks painful and a jealous, bare-chested and ice-blonde Ryan Gosling as one of the Kens posturing so stiffly that his joints mimic that of a doll, Gerwig's Barbie is surely a camp film.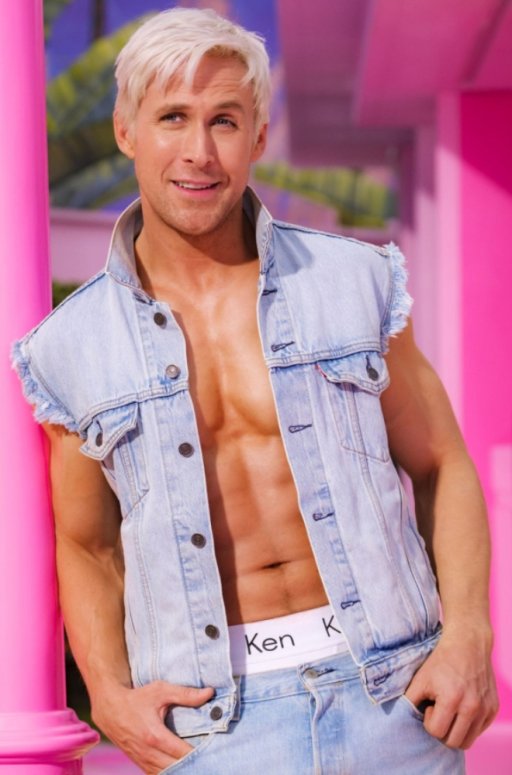 Camp is many things as Susan Sontag's 1964 essay, Notes on Camp, infamously points out. Yet, as Sontag quips at point 58, "The ultimate camp statement: it's good because it's awful". Not to say that Gerwig has done a bad job, but rather that camp does not deal in good-bad binaries as much as it does the exaggerated and parodied — camp is largely about caricatures.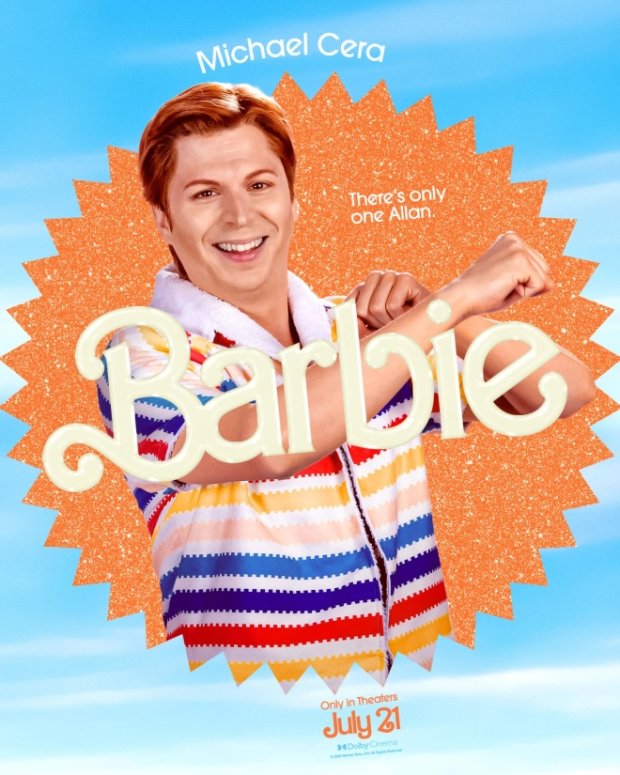 According to Sontag, camp targets serious topics but cannot be taken seriously itself, precisely because it seeks to destabilise what constitutes seriousness in the first place. Camp art is that which turns tragedy into comedy, sincerity into artifice, seriousness into frivolousness.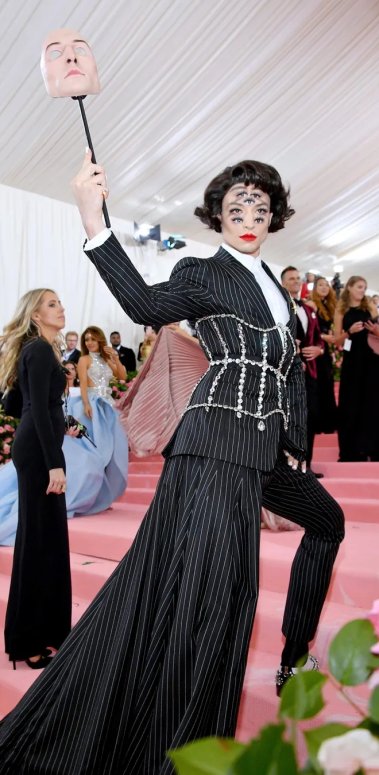 The genre of camp hence becomes a powerful tool for subversion, for caricatures have the unique ability to flip linear power structures on their heads. It is no wonder that camp has historically been wielded by minority groups on the fringes, "small urban cliques" which needed to break new ground in order to make space for themselves — space which would not have existed otherwise (cf. the popularisation of drag queen culture).
Luxury Co-opts Camp
The world of luxury fashion is no exception to the allure of camp and is perhaps a good example of the adage that camp can be seen in anything, but not just anything can be camp. Vogue's 2019 Met Gala attempted its own tribute in its "Camp: Notes on Fashion" exhibition. The event received a mixed bag with the likes of film actor Ezra Miller donning a Burberry half-suit-half-skirt with 7 eyes attached to his face and pop star Dua Lipa dressed in teal, purple and lime green Versace paisley so bright it was unpleasant to look at.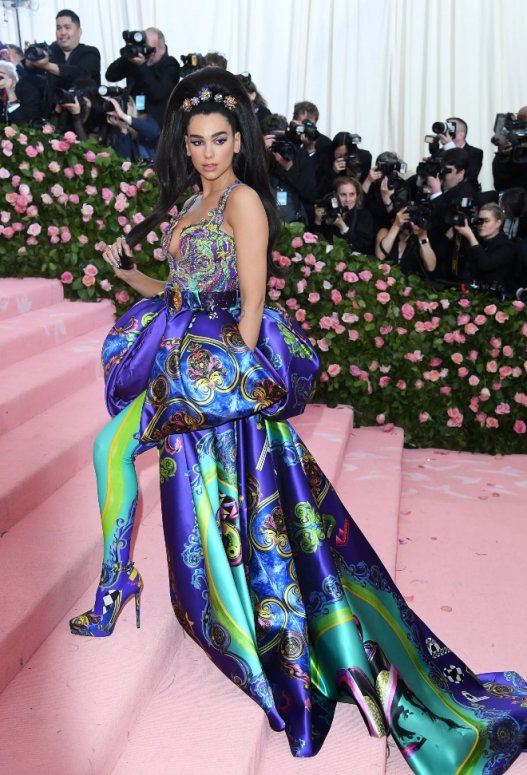 While some guests' made questionable attempts at camping, the high profile event enshrined camp's status as an influential force and desirable sensibility to espouse in luxury fashion. Those individuals who manage to gain the title of camp icon also become recognised as fashion icons. In the context of fashion, this is because camp's ability to destabilise lends itself to the power to re-write what fashion defines as beautiful. In this vein, camp rids itself of the need to agree with what is considered beautiful. Rather, for camp, the definition of what is beautiful – what is alluring – becomes limitless.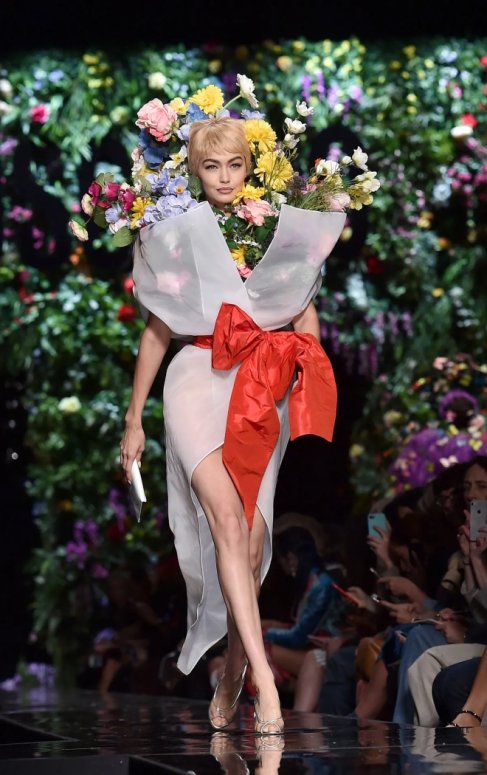 Jeremy Scott, for one, is notorious for infusing elements of camp into luxury fashion during his decade-long tenure as Moschino's creative director. Between wrapping Gigi Hadid in a bouquet of flowers (SS18) and a pandemic puppet runway show (SS21), Scott shows off the power of camp to disrupt fashion by simply ignoring it, spawning in its place such extravagant artifice that it commands attention by virtue of its sheer frivolousness. 
Creating in between Reality and Fantasy
The rest of luxury fashion has been playing catch-up, similarly co-opting elements of camp in other aspects of the business of luxury fashion. Camp's love of artifice lends itself especially well to digital marketing, where the lines between what is real or CGI is often blurred in the reality-resembling content which floods our feeds.
Surrealist marketing has evolved from trend to industry standard, with fashion houses like Jacquemus setting the bar high this year with a viral video of bus-sized versions of their Le Bambino bags on wheels rolling down the busy streets of Paris. The naked eye can scarcely tell that the giant bags were only 3D renderings, immersing the viewer in a make-believe world. The French house also recently transported its guests via rowing boat to the Palace of Versailles for their Fall 2023 show where they watched the show from the water, redefining what the experience of luxury fashion can constitute.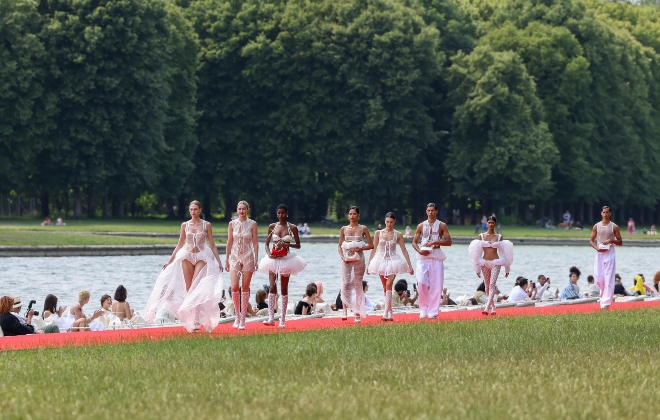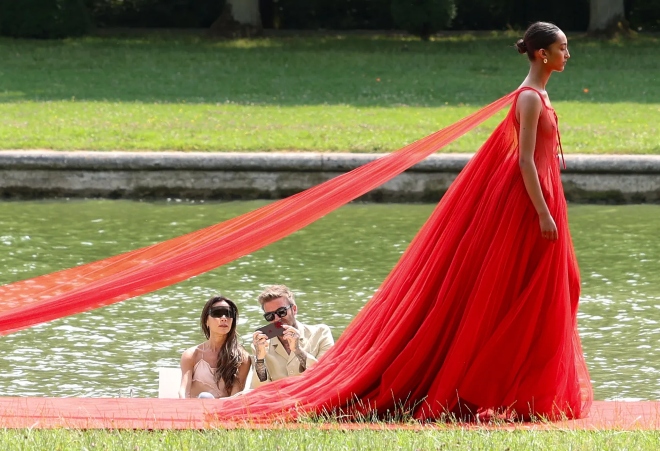 Other notable attempts at surrealist marketing include Maybelline's 3D-rendered giant mascara brush video which showed giant lashes attached onto buses and trains in London, running into mascara brushes attached on the roof of train tunnels and on the side of buildings to "brush" their lashes. 
Moving Fashion Forward
It may not be true that the future of luxury fashion is camp — it would not be camp to be so serious as to define industry leading standards, after all. However, it would seem like the same spirit of extravagance and indulgent indifference to looking pretty is what fashion is looking towards in reaching for its new frontier. As Sontag wrote, "Most people think of sensibility or taste as the realm of purely subjective preferences… But this attitude is naive. And even worse. To patronise the faculty of taste is to patronise oneself. For taste governs every free – as opposed to rote – human response. Nothing is more decisive."
For more fashion stories, click here.
References:
Handler, R. & Shannon, J. (1994). Dream Doll: The Ruth Handler Story, 43-44. Longmeadow Press.
Lyst (2022). Year in Fashion 2022. https://www.lyst.com/data/year-in-fashion-2022/