---
Style & Beauty
Are Lab-Grown Diamonds The Future Of Luxury Jewellery?
Luxury jewellery houses are incorporating lab-grown diamonds into their products, from Cartier to Tag Heuer, see how it revolutionises the diamond industry.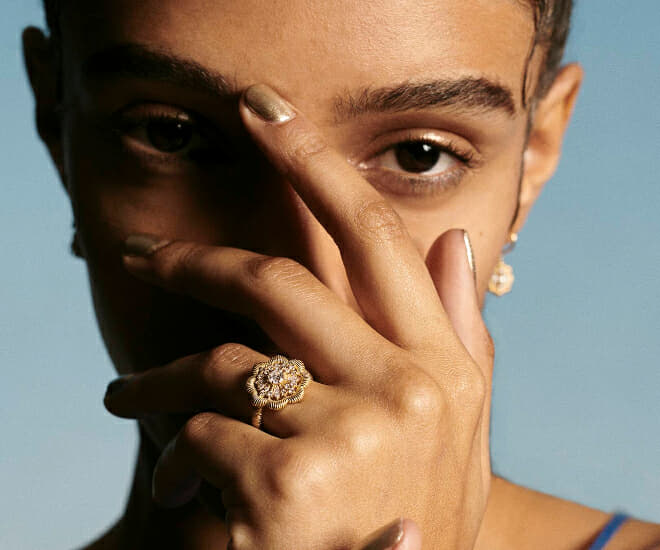 For years, luxury's biggest jewellers have dismissed lab-grown diamonds as inauthentic; with labels of lab-grown diamonds being "tacky", "unnatural" or holding no real value, its distaste grew among consumers and jewellers. So when luxury's biggest conglomerate, LVMH, acquired a major stake in an Israeli lab-grown diamond start-up, it caught the attention of the entire jewellery industry.
With an investment of around US$90 million, it marked a significant change in the billion-dollar market. The past year has seen an unprecedented increase in consumer lab-grown diamond interest. Diamond industry analyst, Edahn Golan showed a 63 per cent increase compared to last year for the number of engagement rings sold featuring a lab-grown diamond.
So, Why Has it Become So Popular?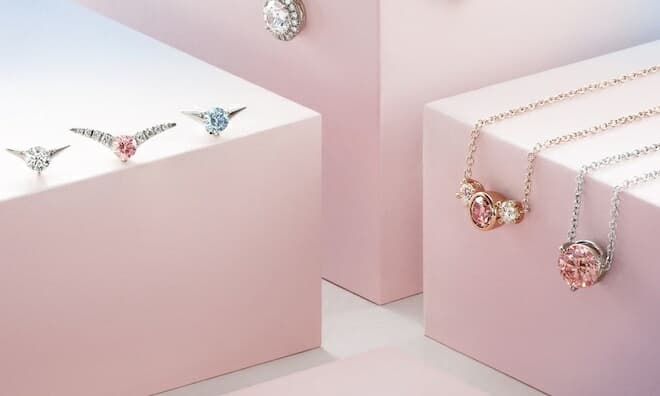 Rapidly gaining traction as an ethical, wallet-friendly alternative to mined diamonds, the world has seen a wave of consumers who prefer wearing the relatively affordable, more sustainable "lab diamonds" over the ones that the Earth carefully nurtured and cradled in its deepest layers.
Part of its appeal is its almost indistinguishable features to its organic counterpart. According to Patsy Loo, the business director of Goldheart Jewellery, "Lab-grown diamonds are crafted with an innovative technology that replicates the natural process of diamond formation, allowing both types of diamonds to have an identical chemical, physical and optical structure." Even a gemologist would not be able to tell the diamonds apart at first look, they would only be able to do so with special instruments detecting differences in the elements the stone is made up of. The only distinct difference between lab-grown diamonds and mined diamonds is the transparency in their production chain and environmental impact.
Other than the shift in consumer priorities, it is observed that brands and celebrities are making the switch from organic diamonds to lab-grown diamonds. De Beers, the world's leading diamond mining and retail company, announced the launch of Lightbox Jewellery, a subsidiary that will market a new brand of lab-grown diamond jewellery at JCK Las Vegas, the jewellery industry's most important trade show.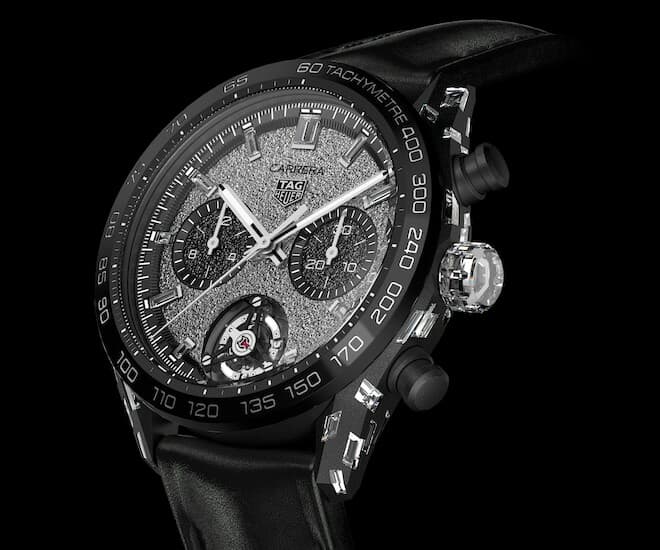 In early March, we saw luxury watch brand, Tag Heuer, release a collection of watches made with lab-grown diamonds. Called "Diamant d'Avant-Garde', the brand explores the versatility of carbon in the form of lab-grown diamonds — creating stunning timepieces and experimenting with the material. Following suit is Cartier and Bvlgari, who have taken steps to incorporate lab-grown diamonds into their products.
"Lab-grown diamonds are bringing a very fluid new dimension to the diamond industry," says Jean Dousset, great-great grandson of iconic jeweller, Louis Cartier. "It's a paradigm shift unlike anything we've ever seen in the history of the jewellery industry. Future diamond buyers and current observers will now be able to have the size diamond dreams are made of, at a price they can afford, without any sacrifice on the quality of the stones."
With that said, it begs the question: is there any reason not to buy a lab-grown diamond?
Will Lab-Grown Diamonds Affect The Demand For Organic Diamonds?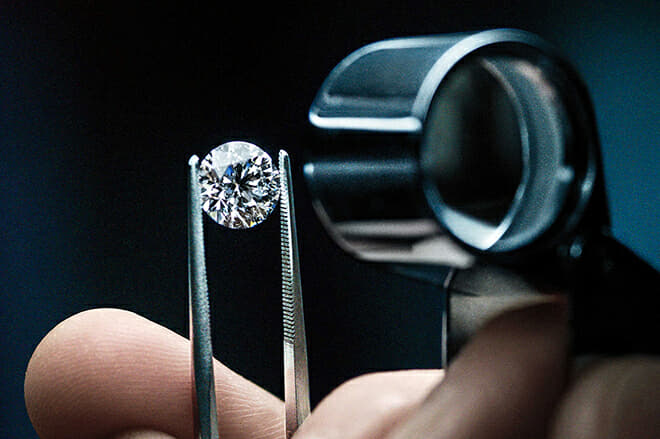 The natural diamond industry is as old as time, so as a society, we are well versed in what buying a diamond means. It has a finite source and therefore makes a safe bet for an investment — something we can't say about lab-grown diamonds. This goes hand in hand with the fact that historically, the natural diamond industry has supported millions of livelihoods around the world, as well as the economic infrastructure of whole countries. Beyond mining, the following steps of processing diamonds — including sorting, cutting, polishing, manufacturing and retailing — is responsible for about millions of jobs.
While chemically identical to natural diamonds, lab-grown diamonds do not enjoy the same value retention as their earth-grown counterparts, which takes millions of years to form. Lab-grown diamonds go through the same processes that create natural diamonds but are produced in a matter of weeks. So the forces of supply and demand at play are completely different.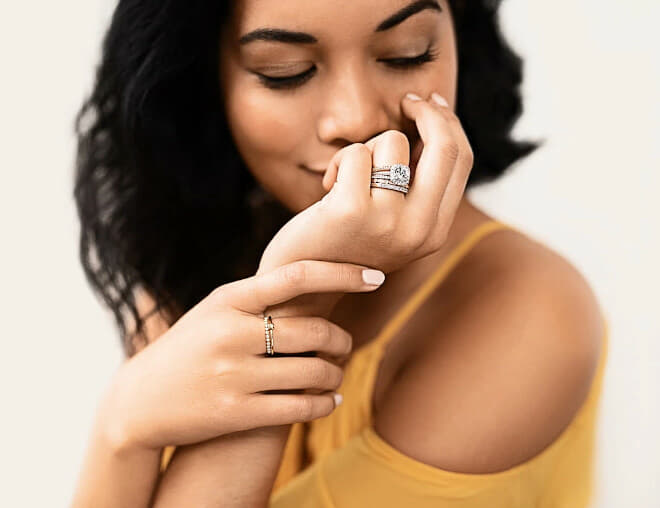 Additionally, lab-grown diamonds are nothing new. In fact, it has been on the market for decades, but interest in ethical diamonds is not propelling the lab-grown trend, a bigger reason is simply the dwindling supply and rarity of diamonds in the world, and that might be why naturally mined diamonds will likely maintain its dominance in the market. You may gravitate towards a natural diamond because you feel they hold significance as one of earth's miraculous creations; filled with history and the nuance of status and love, it's luxury's most culturally evocative touchpoint.
Despite the growing trend of jewellery houses adopting and incorporating lab-grown diamonds into their products and collections, it does not mean the elimination of organic diamonds. "It's not about replacing traditional diamonds with lab-grown diamonds," Frédéric Arnault, head of Tag Heuer said. "We use what's different and inherent to this technology, allowing us new shapes and textures."
At the end of the day, it all boils down to personal preference. Purchasing an organic diamond for its historical, metaphysical or investment value is justifiable, but the practical considerations count too. With lab-grown diamonds being an affordable and ethical alternative, it makes for a fair consideration.
Quoting jewellery entrepreneur, Jean Dousset: "Natural or lab-grown is to each their own. Everyone should be able to get along. It is the same mystic and beauty, with a different origin."
For more jewellery reads, click here.