---
Style & Beauty
8 New Seiko Field Watches You Can't Own (Unless You Know Where to Look)
These Japan-Only new Seiko Fieldmaster limited edition watches have launched with Lowercase and here's how to get to get them online.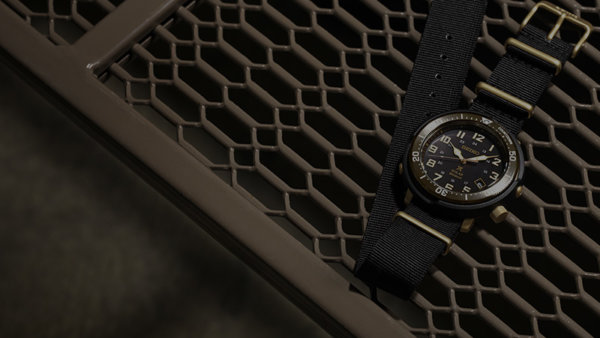 When it comes to Seiko, Japan Domestic Models carry a certain exclusivity and panache not just by virtue of their geographic availability but also because these Japan Domestic Seiko watches tend to have unique designs not found on their export models. Late June 2017, Lowercase's creative director Yoshikagei Kajiwara used the ever popular Seiko Prospex Dive watch as a canvas for a limited edition, all-black Freemans Sporting Club edition of the Prospex Dive watch first launched in 1975. The collaborative 45.9mm steel Seiko x Lowercase x Freemans Dive watch retailed for US$500 and was sold out. Now, Seiko and Lowercase are working together once more to produce a Fieldmaster collaborative edition with a Seiko V157 quartz solar movement as opposed to the same solar-powered V147 movement in the Prospex Dive watch.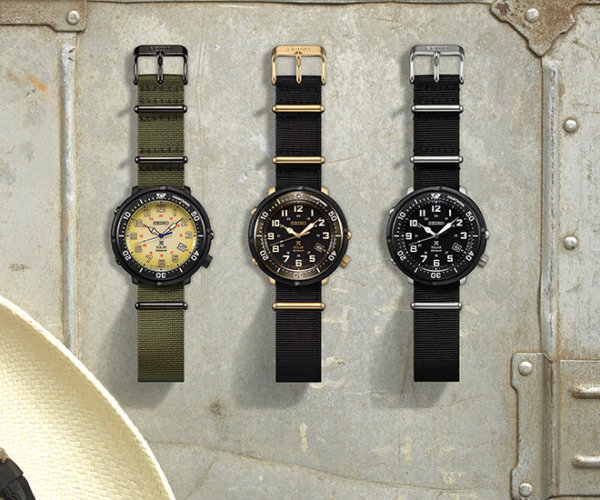 Available exclusively at select retailers in Japan, Lowercase, a Japanese Creative outfit is working with the Japanese watchmaker to produce eight new Seiko Fieldmaster watches based on the regular production Seiko Prospex Fieldmaster. Not to be mistaken for the chunky, "tuna can" Prospex Diving watch, the Fieldmaster SBDC011 is similarly nicknamed "Field Tuna", again, for its substantive wrist-presence. Here, the Seiko V157 quartz solar movement drives the new 44mm Seiko x Lowercase Field watches, each with its own distinctive dial colour, design and case finishing. It comes with either leather or NATO strap, paying homage to the classic Seiko watches but yet being icons in their own right – the classic needle shape and hour indexes inspired by the heritage Seiko watches return while robust high endurance case specifications by way of the outer body case struction and water tight crown endow this Seiko x Lowercase Fieldmaster with its "Field Tuna" nomenclature.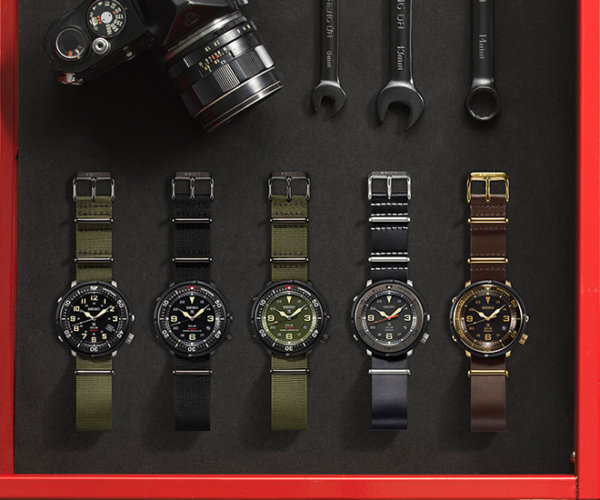 The signature Seiko watch with useful countdown bezel is available in eight special designs – Five limited edition designs will be made for the Freemans Sporting Club, BEAMS, United Arrows and Journal Standard; while the other three designs will become part of regular production for Seiko – but only as Japan Domestic Models and not for international export. The designs range from zen simplistic (but still detailed) olive on olive edition to a cool, hypebeast-hautebeast black and gold version with black leather strap (for more pics, check out the gallery)
The Seiko x Lowercase Fieldmaster SBDC011 will launch in September, beginning with the Freemans Sporting Club model, followed by the remaining editions on sale in October.
Seiko x Lowercase Fieldmaster SBDC011 Price, Specs and availability
Case 44mm stainless steel pvd case, water resistant to 200m
Movement Seiko V157 quartz solar movement
Strap Leather or nylon NATO strap
Price US$340 to $410
Availability Selected Japanese retailers: Beginning September with Freemans Sporting Club, October for BEAMS, United Arrows and Journal Standard.
For overseas customers Check out Amazon, Online here, and Seiya Japan.
Words by Jonathan Ho.
Save
Save
Save
Save
Save
Save