---
Properties, Tech & Motoring
Lexus Re-Introduces the RX 350L and NX 300 as Part of Their "Experience Amazing" Campaign
Heavy downpour on January 24th evening didn't stop guests of from attending an exclusive event at the Gasket Alley for a cocktail night with Lexus to preview their latest luxury crossovers, the Lexus RX 350L and the Lexus NX 300.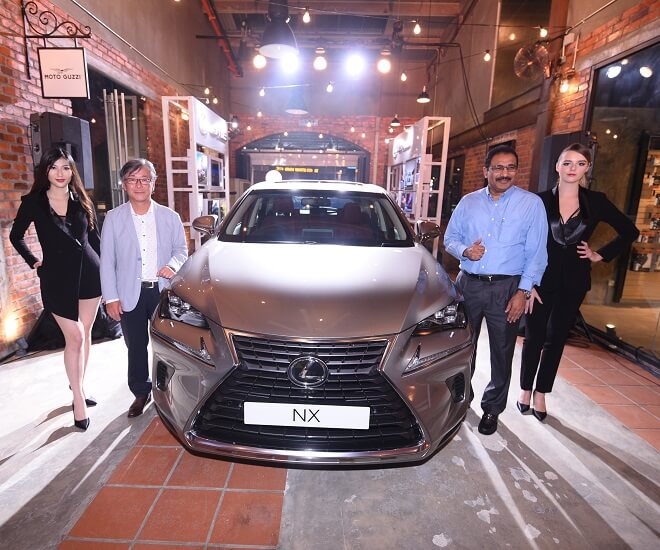 The two vehicles served as a platform for Lexus to host the gathering that presented the perfect opportunity to strengthen relationships while building new ones. Guests were treated to canapes by celebrity chef Sherson Lian, complemented by cocktail creations created just for the evening. "We hope that we were able to connect with our guests on a deeper level, and that they were able to experience Lexus' hospitality at its finest," said Ravindran Kurusamy, president of Lexus Malaysia. This evening's affair is one to remember, as it is the night we introduce our guests to luxury in the form of our new cars."
Built with functionality in mind, the Lexus RX 350L combines, technology, comfort, and spaciousness, powered by a 3.5L V6 engine that delivers 294hp. Debuting last year at the Los Angeles Auto Show, a third row has been added to the RX 350L, seating up to seven passengers and plenty of cargo room for bigger road-tripping capacities.
For the city explorers, the new Lexus NX 300 is the perfect urban jungle vehicle. Introduced at last year's Shanghai Motor Show, its exterior stylings have been elevated to appeal to luxury customers. The entire front fascia of the new NX has been refreshed, with the upper portion of the grille and the front bumpers redesigned to give the car a sleeker overall shape and excellent aerodynamics. The rear end sports a new look as well; with its rear bumper cover now incorporating elements of the grille's spindle motif.
Also on display that evening were a few other exclusive models of Lexus cars, including the brand new 2018 LC 500, a sleek, sports dream car featured in the Black Panther movie.
This is the first of many events that will take place in 2018 for Lexus, as part of their "Experience Amazing" campaign.
Check out Lexus Malaysia for more information.