---
The Floating Venice in Dubai Will be the World's First Underwater Luxury Resort
Slated to open at the end of 2020, the Floating Venice Dubai will use innovative technology and materials to develop the world's first underwater resort.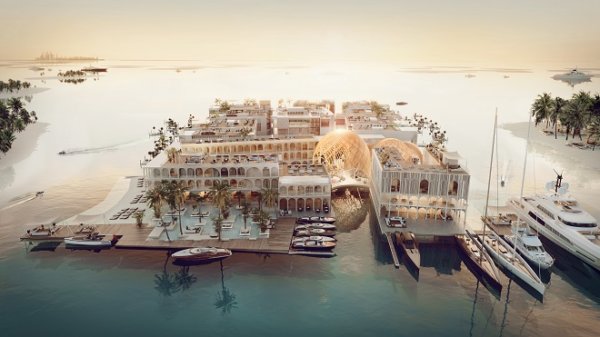 With the Floating Seahorse luxury sea mansion project nearing completion, Kleindienst Group has rolled out another ambitious underwater luxury development in Dubai, the Floating Venice. Part of Kleindienst's other project, a series of 300 man-made islands collectively known as The World Islands, the site of the Floating Venice sits 4 km away from land and brings what is hoped to be "an authentic Venetian experience" to the Middle East. It lays claim as the world's first underwater luxury vessel resort, with a projected value of USD680 million.
Slated for completion in 2020 and designed to have a lifespan of 100 years, the only way to get to the Floating Venice is by seaplane, chopper or over water. Here, Venetian-style artisans, working gondolas imported from Italy, upscale boutiques and fine dining are a given, but what will bring the Venice experience to fruition in Dubai will be celebrations like Carnivale di Venezia, Binnale di Venezia and Festa del Rendentore, traditional festivals that celebrate the culture and arts of the homeland.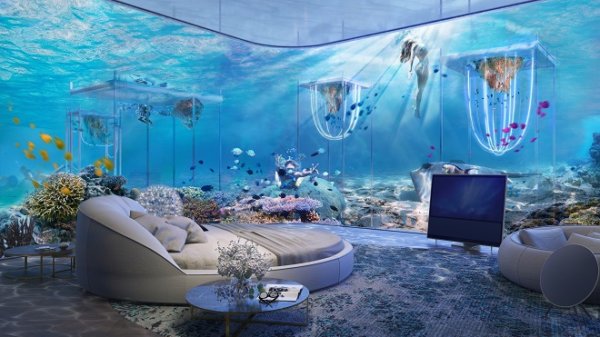 The Floating Venice, as a luxury resort, 414 bespoke cabins spread out over 4 decks, including a highly-anticipated underwater deck. Guests  get a preview of the latter when they check in at the Piazza San Marco, the resort's underwater lobby, before being ushered onto a gondola that will take them to their cabin; but the guests who opt for an underwater cabin will be treated to impressive views of sealife and coral reef surrounding the cabin. To ensure their vibrance and abundance, 400,000 sq ft of corals will be planted around the Floating Venice to attract aquatic animals, with the aim of cultivating a lively habitat around the resort. Other amenities for guests of the Floating Venice include: 12 restaurants, including 3 underwater bars, 12 beaches around the resort, and a luxurious underwater spa.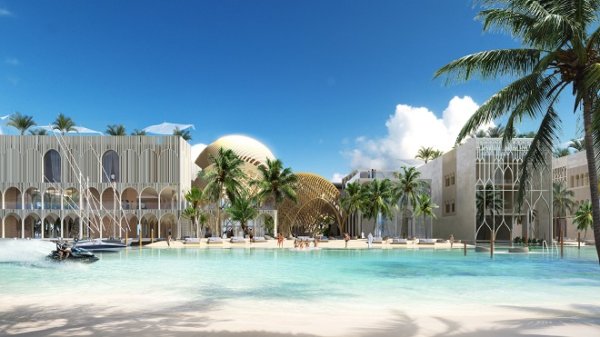 The Floating Venice is designed using the same concepts and technologies as The Floating Seahorse, built from a combination of water-friendly concrete for submerged sections of the resort, and lightweight materials used in marine construction, for the upper decks. We will be able to see a testament of quality when the Floating Seahorse is unveiled, very soon, and if all goes well, that should drum up plenty of excitement for the opening of the Floating Venice. Construction is scheduled to begin in Q1 2018 with completion by Q4 2020. www.thefloatingvenice.com
Save