---
Burberry presents Chinese New Year campaign with Zhou Dongyu, He Cong and Liang Jiyuan
To celebrate the Year of Rat, Burberry reveals its Chinese New Year 2020 campaign shot by Leslie Zhang, starring Zhou Dongyu, He Cong and Liang Jiyuan. In the campaign where the joyous spirit of Chinese New Year gleams in red with Burberry's signature honey-beige, sees a range of our favourite designs including the Lola Bag and the T-bar shoes. From the bags to ready-to-wear and […]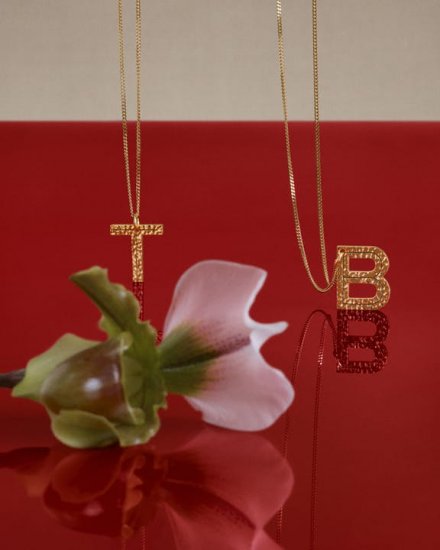 To celebrate the Year of Rat, Burberry reveals its Chinese New Year 2020 campaign shot by Leslie Zhang, starring Zhou Dongyu, He Cong and Liang Jiyuan.
In the campaign where the joyous spirit of Chinese New Year gleams in red with Burberry's signature honey-beige, sees a range of our favourite designs including the Lola Bag and the T-bar shoes. From the bags to ready-to-wear and accessories, the collection highlights the Thomas Burberry Monogram reimagined with the Chinese Zodiac.
From Zhou Dongyu, Burberry's brand ambassador to model He Cong and  Liang Jiyuan, scroll down to see how the stars celebrate Chinese New Year with Burberry: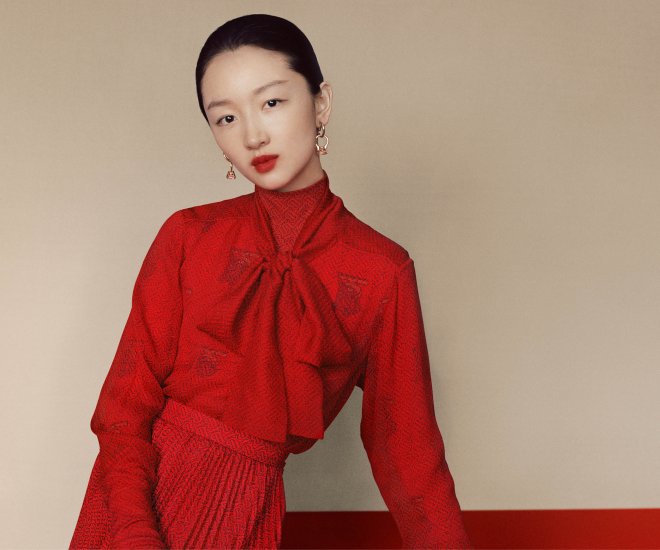 ZHOU DONGYU
"I wanted to deliver a more innovative and distinctive take on Chinese New Year in the campaign, even though we used a lot of the traditional colour: red.
Chinese New Year for me means 'out with the old – in with the new'! The smell of the New Year's dinner that lasted until midnight and was prepared by each family member with their own speciality dish – that is always one of my favourite memories."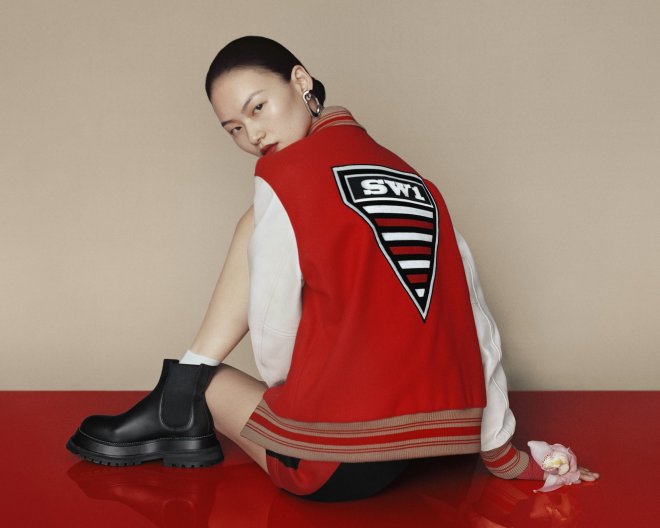 HE CONG
"I always love working with Burberry. This time it was for the Chinese New Year campaign. The collection and the set were both very joyful with lots of red, a colour that symbolises good fortune. I really wanted to portray the importance of Chinese New Year and its traditional values through the campaign images.
My favourite Chinese New Year memory is setting off fireworks with my family. I believe that the person who launches the first firework of the New Year will receive good luck!"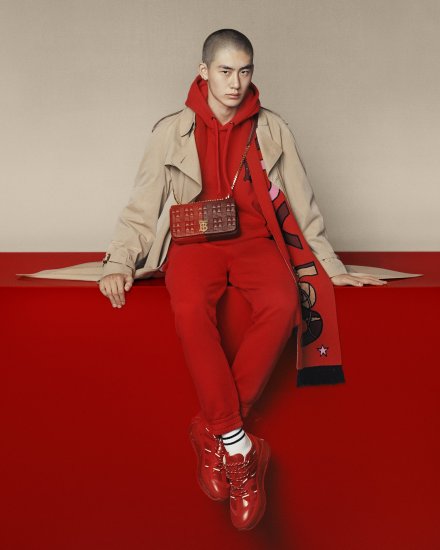 LIANG JIYUAN
"It feels exciting to be in this campaign for Burberry! I wanted to express my personal style through the images and at the same time celebrate the characteristics of the Chinese New Year festival.
For me, Chinese New Year is a time for reunion and for family. For work, I have to travel to different countries and cities, I am always busy and have no time to see my parents and sister. When I get together with my family during the Chinese New Year, I feel warm and happy."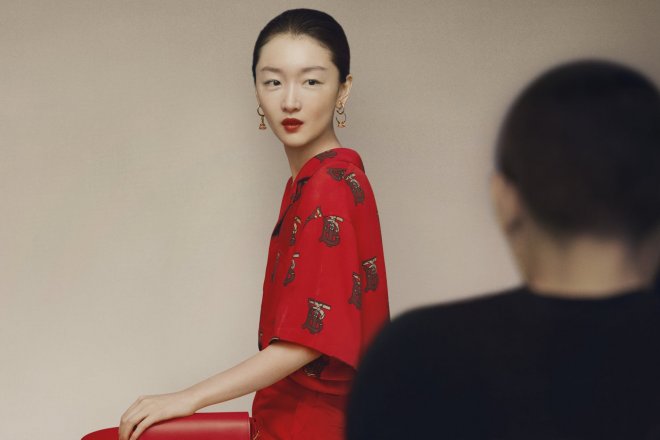 LESLIE ZHANG
"I wanted the images to portray a celebration, a celebration of a festive occasion. I wanted to remain rooted in elements that are traditional but also create images that would feel modern, just as the products are.
To me, Chinese New Year has always meant the reuniting of family. But now, for me, it also means a long holiday that leads to new beginnings and goals to strive for. I used to love it when the whole family got together and prepared for the most important dinner for the whole year, on New Year's Eve. We would go to the supermarket together, cook together, have a really good time together."
Swipe the gallery to take a look at our favourite items from Burberry Chinese New Year 2020 collection:
This article was originally published on www.lofficielmalaysia.com.