---
5 Designs From Salone del Mobile 2017 That Caught Our Eye
A true celebration of modern design.
1 | Le Refuge by Marc Ange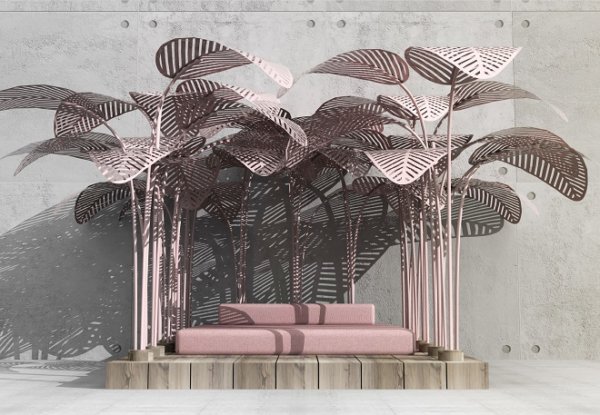 Imagine if you could have a little piece of paradise in your own home, whether indoors or
outdoors. Well, you can while lying on a daybed looking up to the palm trees with Le Refuge,
a creation by Parisian-Italian artist and designer Marc Ange. Displaying his sculptural
retreat at the Wallpaper* Handmade exhibition space for Salone del Mobile 2017, Le Refuge
also caught many eyes thanks to its vibrant pastel pink colour and solid geometrical shadow
play featuring the leaf cutouts on the palm trees. The palm trees are made of metal, so you
won't have that gentle swaying in the breeze effect very much. The good news is that Le
Refuge is available for purchase online in shades of green and blue, as well as different bases
of marble and wood. theinvisiblecollection.com
2 | COS x Studio Swine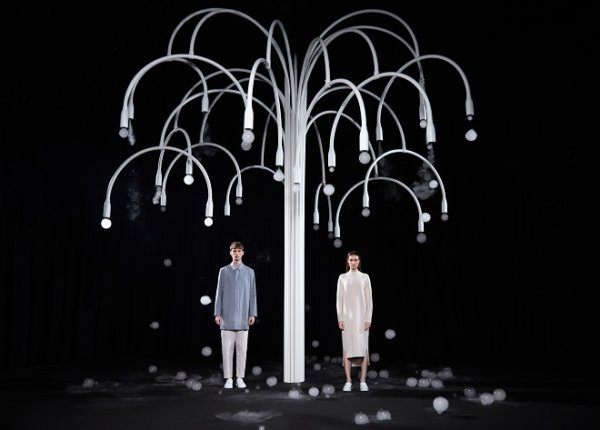 For this year's Salone del Mobile and also in conjunction with the brand's 10th year
anniversary, fashion brand COS revealed an installation in collaboration with Studio
Swine duo Azusa Murakami and Alexander Groves, entitled New Spring. Set inside the
decommissioned former theatre Cinema Arti in central Milan, Murakami and Groves
created a six-metre sculpture that is reminiscent to a standing chandelier. Melding together
the skeleton idea behind the Murano chandeliers, modernist Italian design, and Italy's public
fountains, New Spring was born. But what truly mesmerises us about the sculpture is that the
spherical "bulbs" of the chandelier floats down in mist-filled bubbles. These bubbles would
burst upon contact with skin; however, upon contact with textured fabric, it maintains its
misty spherical shape, allowing visitors to play and interact with the installation. COSStores.com
3 | Imagined Landscape by Calico Wallpaper
Wallpapers ceased to be mere paper coverings and instead, became wall-sized pieces of art with Imagined Landscape that showcased during Salone del Mobile 2017. Brooklyn-based Calico Wallpaper commissioned four outside designers – Snarkitecture, Ana Kras, BCXSY and Faye Toogood – to create their own version of a landscape exploration, transforming them into bespoke wallpapers. Snarkitecture created Topographies, which was reminiscent of a textured landscape map by tearing stacks of torn papers and turning them into 2D wallpapers. Faye Toogood's Woodlands, Fields, Moors was consisted of three original paintings by herself, inspired by 17th century Rococo and the English woodlands landscape of her childhood. Mira & Milos by Ana Kras looked like structural grids, which upon closer inspection, implores you to see the imperfect hand drawn lines. Finally, BCXSY debuted Microsmos that looked like specimens through a microscope lens that were, in fact, created by painted bubbles for an ethereal tie-dyed look. calicowallpaper.com
4 | Current Currents by VANTOT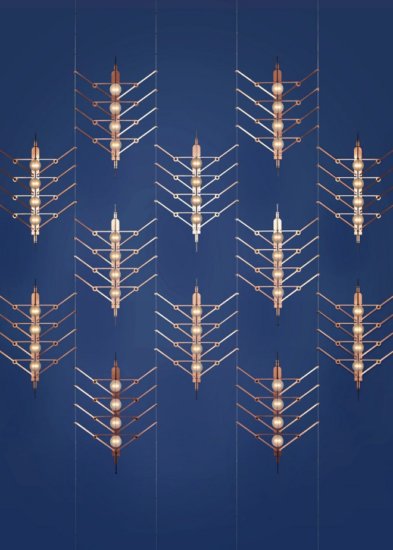 Many a lesson in science classes would render these designs somewhat familiar to us. Indeed, this new collection of LED lighting by VANTOT debuted during Salone del Mobile 2017 was inspired by electrical currents. For the Current Currents collection, rather than concealing electrical currents as do most home appliances, they become the main part of the design while showcasing a fusion of aesthetics and elements in low voltage that is safe to touch. Since LED lights are focused and dense, Current Currents consisted of multiple light sources so to manipulate light in more than one way. Science aside, we love the skeletal form of these lights. vantot.com/Current-Currents
5 | 88 Secrets by Scarlet Splendour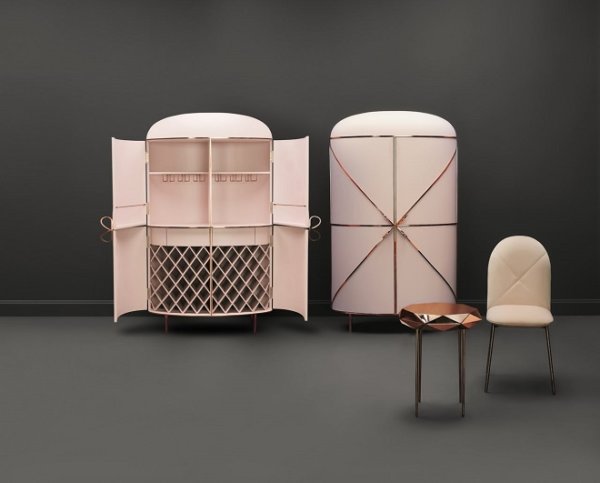 For the first time, luxury design brand Scarlet Splendour collaborated with renowned Slovenian designer Nika Zupanc and released a brand new collection named 88 Secrets. The name of the collection was made in reference to the 88 constellations of the universe from which Zupanc drew inspiration. The astronomically inspired collection was consisted of four pieces: a cabinet, bar, rug and table. The pieces merge pastel colours with rose gold hardware and soft edges, lending a rather retro touch to them. We favour the bar to house our collection of spirits in the most fashionable manner. scarletsplendour.com/88-Secrets
Words by Chin Pohnee. From L'Officiel Malaysia, June/July 2017.
Save
Save
Save
Save