---
Arts, Culture & Lifestyle
Five Waterfront Locations From Asia to the Americas for those Seeking the Tranquility of a Seaside Retreat
We examine five waterfront locations from around the globe and why now is the best time to invest.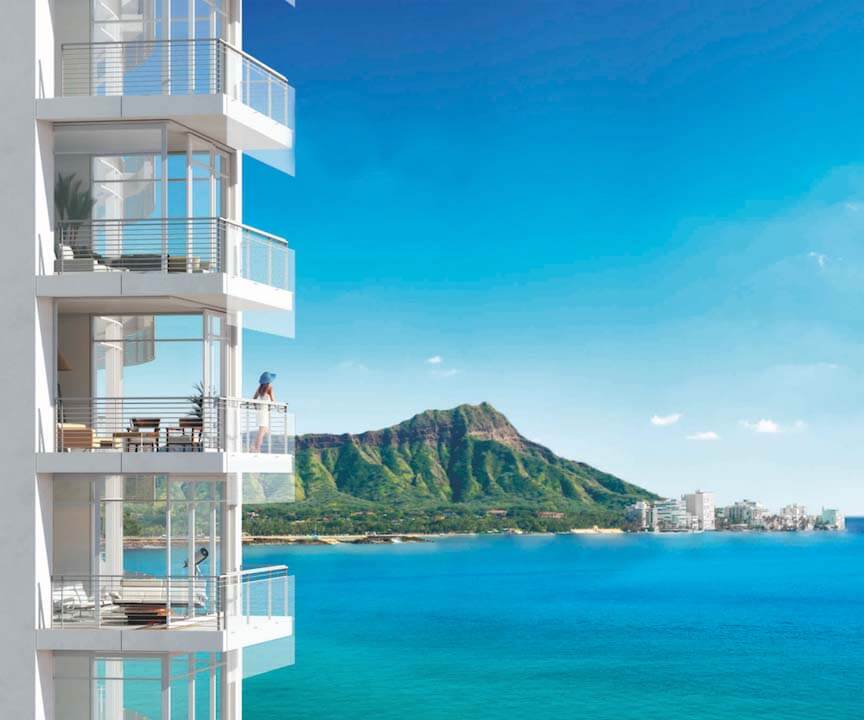 It's well known that living on or near the water has a therapeutic effect—there's something about the feeling of calm space it provides, particularly in today's hectic world, that's good for the soul. From coastal villas in Lisbon to branded condos facing the Andaman, a range of options are available for those seeking the tranquility of a seaside retreat. Yacht Style looked at five cities in which to invest in waterfront properties..
Victoria, Canada
Prices remain well below those of other Pacific Rim cities – about a third to half the cost of property in Vancouver and significantly lower than nearby Seattle. Victoria is also remarkably more relaxed that its larger neighbors. Small enough to seek out on foot, but equally accessible by bike— Victoria has more cycle routes than any other Canadian city – the town also offers plenty of parks, including a windswept seafront and outdoor activities from kayaking to whale-watching. But the famously sleepy city is also changing as a burgeoning tech sector is injecting new vibrancy into a market once dominated by provincial government employees. Victoria's "core" includes the City of Victoria and suburbs such as Oak Bay, Esquimalt and View Royal, as well as parts of Saanich, a semi-rural peninsula dotted with wineries and distilleries often called the "Provence" of Vancouver Island.
On the market
9088 Ardmore Drive, Victoria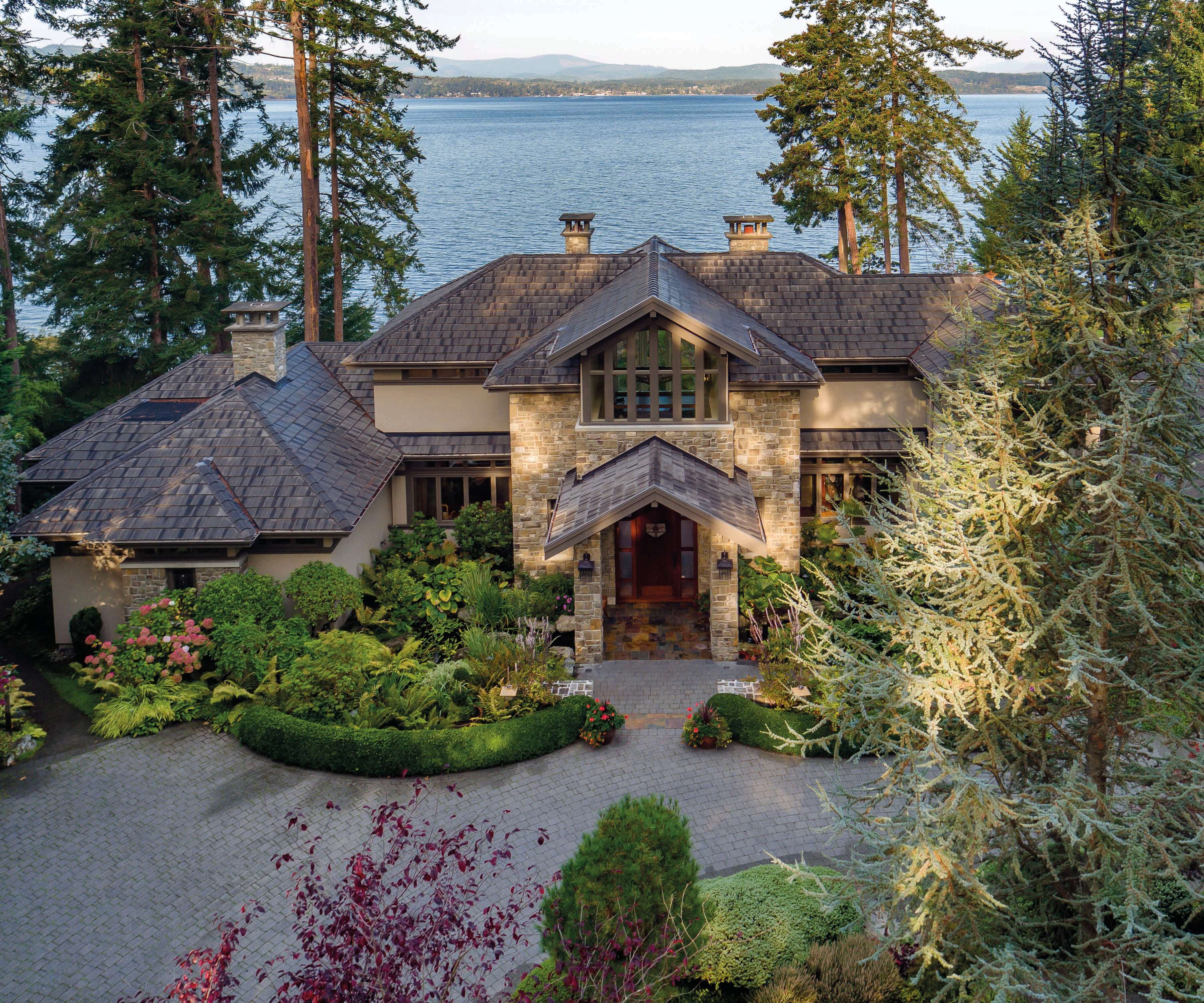 This 6,600+ sqft waterfront home features southwest facing oceanfront views
from 25-feet vaulted ceiling windows as well as panoramas from expansive patios and gated grounds. There are 4 bedrooms, including a master suite with its own patio, 5 bathrooms, 5 fireplaces, indoor and outdoor kitchens and parking for up to 10 cars. A sea-view hot top is perfect for catching the sunset.
Price: USD 4.4 million
www.luxurybchomes.com
Bayview Place, Victoria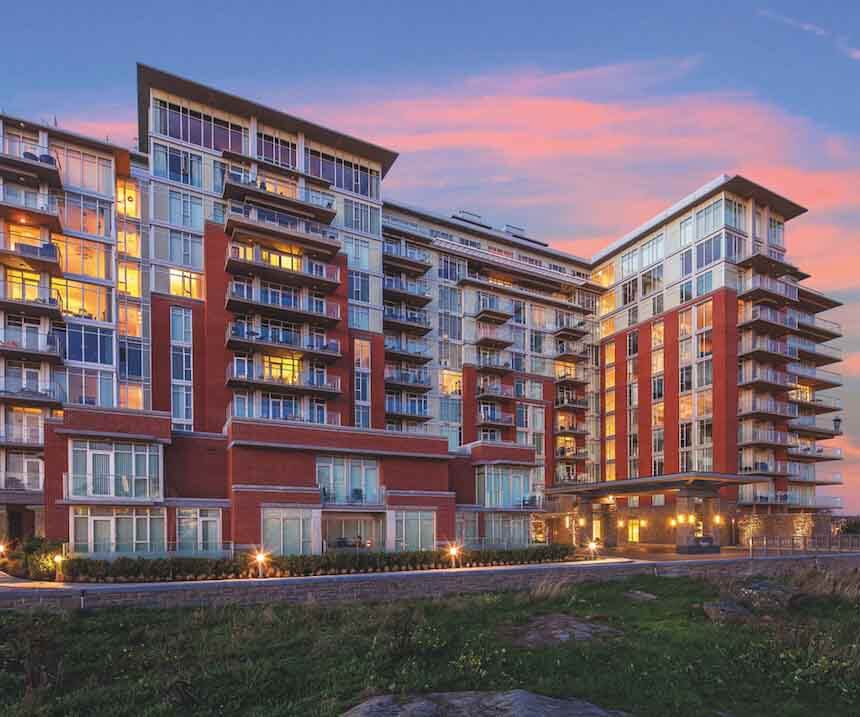 With nearly 1.5 million square feet of residential development, and up to 70,000 square feet of commercial space, this new waterfront neighbourhood is downtown Victoria's newest urban offering. A two-bedroom unit on the seventh floor of Bayview One features oak flooring, German cabinetry and outdoor terraces. Building amenities include a lounge, fitness centre, steam rooms and sauna, bike storage and concierge services.
Price: USD 778,000
www.victoria.evcanada.com
Limassol, Cyprus
Cyprus offers a range of coastal getaways and is a popular holiday destination for British and European tourists, as well as visitors from Russia and nearby Turkey. Beaches like Coral Bay offer golden sand and swimmable waters, and on the more rugged coastlines, luxury resorts perch on dramatic cliffs. But when it comes to real estate, the coastal city of Limassol is currently seeing the most development. As the island's international business hub, Limassol has a cosmopolitan vibe and year-round appeal. And, following the financial downturn, optimism is back in the air: a new marina has infused a sense of glamour and opulence, grittier areas of town are being tagged for a revamp and property transactions are rising.
On the market
Limassol del Mar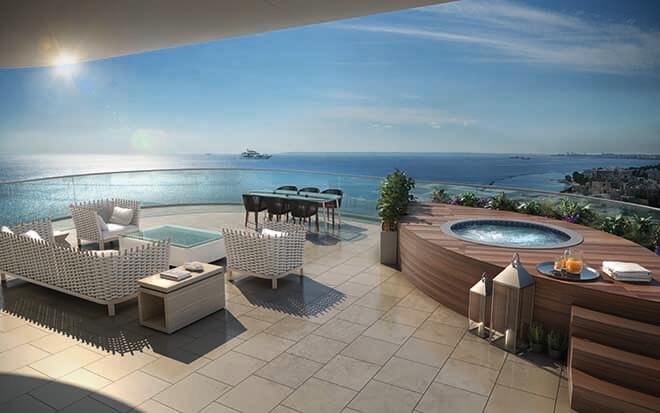 This luxury waterfront project includes apartments from 2-bedrooms of around 220 sqm (approx. 2,368 sqft) to 4-bedroom units of around 391 sqm (approx. 4,208 sqft). All residences have terraces and sea views. Amenities include a shopping mall, restaurant and bars, a spa, gym, concierge services, clubhouse, outdoor and indoor pool.
Price: From USD 2.3 million for a 2-bedroom unit
www.limassoldelmar.com
One Limassol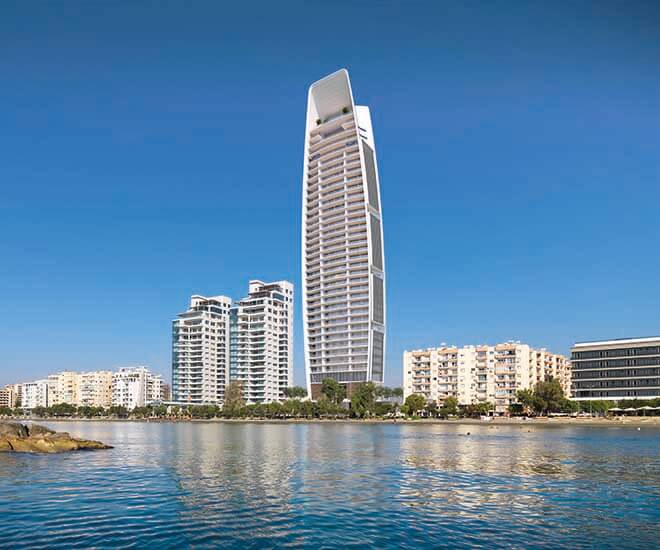 This 37-story waterfront tower will feature 84 residences with floor to ceiling glazing and private balconies. Includes 2-bedroom and 3-bedroom units, 3-bedroom and 4-bedroom duplexes and a 3-storey penthouse. Amenities include a spa, pool, sundeck, fitness centre and round the clock concierge.
Price: From EUR 1.86 million (approx. USD 2.19 million)
www.onelimassol.com
Lisbon, Portugal
Factors like great weather, Portuguese hospitality and the security have played a role in Lisbon's bounce back. Developers are restoring older buildings in sought-after neighbourhoods and adding modern touches that appeal to an affluent international crowd. And The Golden Visa Scheme isn't the only program attracting foreign professionals. There is also a Non Habitual Resident Program, which grants part-time residents of Portugal a tax break on international income for up to 10 years. Wealthy buyers looking for a little more space and access to the waterfront are also buying property in Cascais and Estoril, suburban beach towns west of Lisbon. The towns are known for their jet-set crowd, leisure pursuits like golf and tennis as well as top-rated international schools. And the coastline is dotted with waterfront mansions, many priced in the USD 5 million to USD 10 million range.
On the market
Quinta da Marinha, Cascais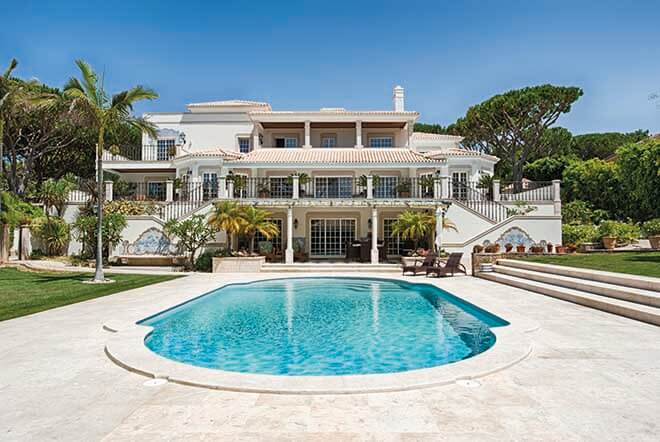 This 6-bedroom, 8-bathroom villa located near Cascais features south-facing views over the Atlantic Ocean. The spacious master suite has its own private terrace overlooking the gardens, swimming pool and sea beyond. Includes an office, gym, sauna, wine cellar and 6-car garage. Nearby amenities include golf courses, hotels, equestrian centre, tennis club, health club, marina and beaches.
Price: Upon request
www.irglux.com
Sea View Villa, Estoril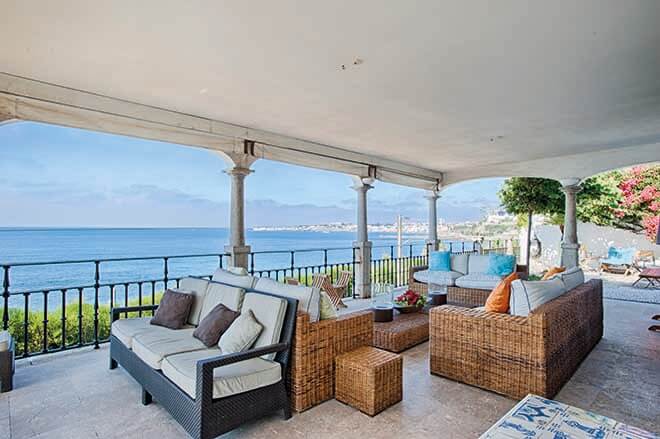 Located in the centre of Estoril, this 5-bedrom, 6-bathroom villa features a living room, terrace and outdoor dining room that overlook the Atlantic Ocean. The 933 sqm (approx. 10,000 sqft) property is surrounded by gardens and offers easy access to the beach promenade, the nearby amenities of Cascais and a number
of international schools. Lisbon Airport is 25 km away.
Price: USD 6.97 million
www.irglux.com
The Maldives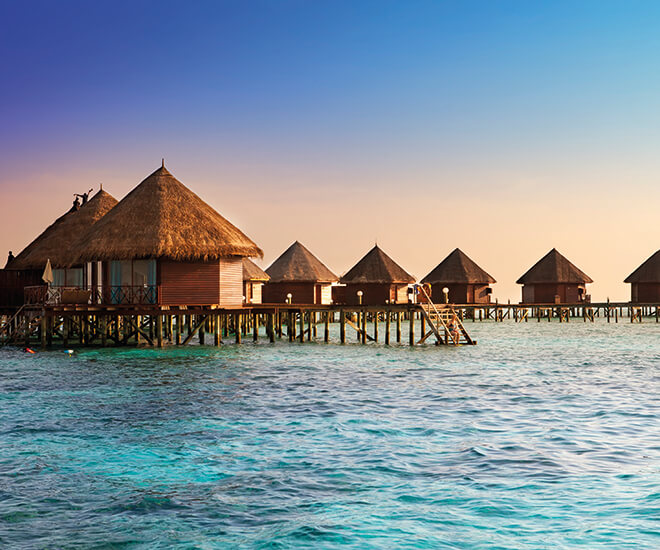 Until recently, the property market was off-limits to international buyers, but starting in 2006, the country opened its real estate market to international investors and a handful of developers have started building homes within their resort communities, with Soneva Fushi being the first to market property to foreigners. As the property market continues to grow and evolve, government policies are shifting to encourage greater investment. Additional islands have become available under joint ventures or tenders. And while leases were originally extended from a maximum of 25 years to 50 years, it's likely that leases of up to 99 years will soon be permitted. Buyers in the Maldives are largely purchasing for lifestyle purposes, although well designed and located residences with the benefit of a top hotel brand can command a premium and deliver more than enough rental revenue to cover ownership costs.
On the market
Private Reserve at Soneva Fushi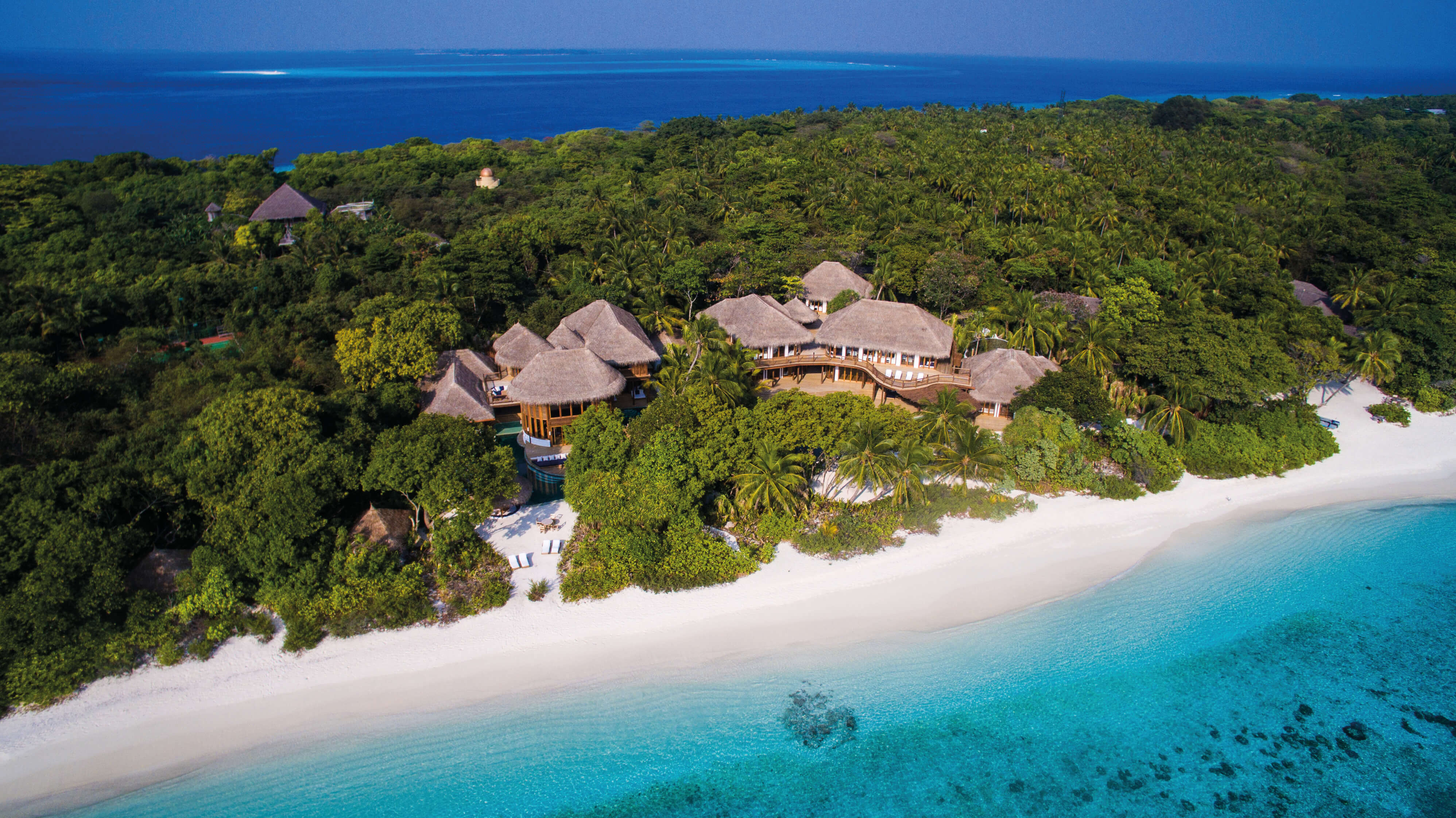 This sprawling 9-bedroom villa spans 28,288 sqft and includes direct beach access, a curved, lagoon-style pool, spa, steam room and gym. A sunken dining area is designed for entertaining, while the large master bedroom with en-suite open-air garden bathroom is located close to the beach for complete privacy. Owners enjoy a range of resort amenities.
Price: USD 15 million
www.sphereestates.com
Soneva Jani The newly opened Soneva Jani offers a range of 1-4 bedroom over-water villas, each with direct beach access and sea views. Villas range from 33,315 sqft and 15,327 sqft and come with butler service and full access to the resort's amenities.
Price: From USD 3 million
www.sphereestates.com
Phuket, Thailand
Phuket has long been one of Asia's leading holiday and second-home destinations and it is the site of much of Thailand's most luxurious and expensive real estate. Large private villas overlooking the Andaman Sea are often priced upwards of USD 10 million and come complete with several living pavilions, terraces and infinity pools, while smaller condominiums are often managed by hotel groups and offer the ease of resort-style living. Although villa sales have slowed in recent years, many remain positive about the long-term future of Thailand's most coveted tourist and lifestyle destination, particularly given the government's commitment to further investment in improving and expanding transportation and infrastructure. Given that the standard of Phuket's infrastructure—its first-rate hospitals, international schools golf courses and yacht marinas, already distinguishes it from other resort areas like Bali—a rise in up-market retirement home seems likely.
On the market
Cape Shambhala Peninsula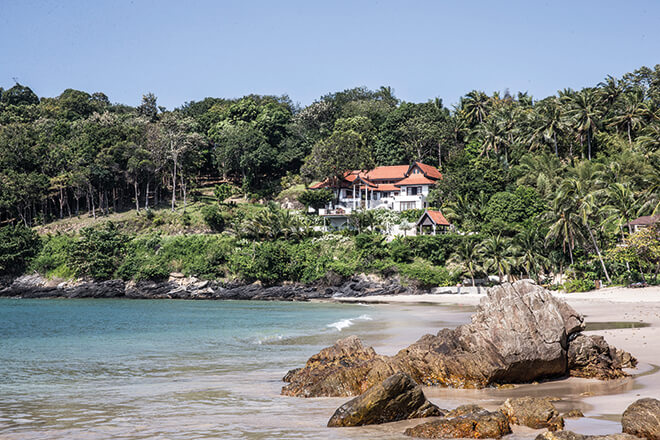 An exclusive land investment opportunity, this is a stunning private Peninsula off the Andaman Coast of Southern Thailand on the island of Koh Lanta. Accessible from Krabi International Airport, the property is surrounded by National Park land and located a short 5 minute drive from Koh Lanta's leading 5-star property, Pimalai Resort & Spa. The site has direct access to Ao Noi Beach, which was voted the Island's #1 beach by Lonely Planet. The land measures approximately 15 Rai (24,000 sqm or 6 acres) and is perfectly suited for the development of a 5-star boutique resort or a luxury residential villa project.
Price: THB 225 million (approx. USD 6.8 million)
www.coldwellbanker.co.th
Twinpalms Residences MontAzure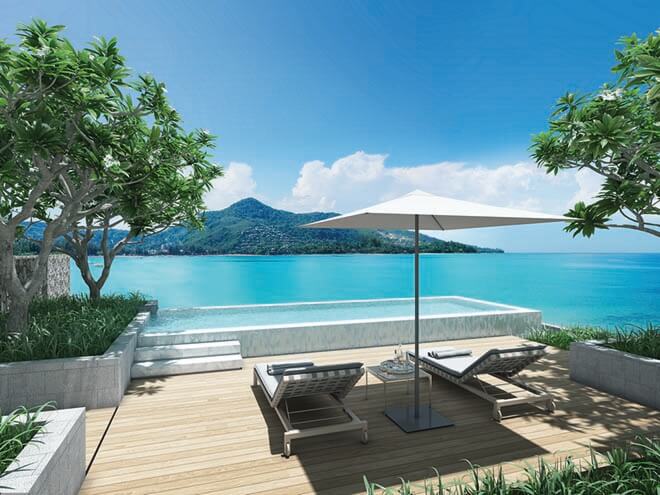 The first phase at MontAzure includes a series of eleven low-rise clusters with
one-bedroom (753 to 2,690 sqft) and two-bedroom (1,658 to 4,305 sqft) units, each designed with tall windows and wide balconies. Project amenities include gardens and roof terraces, communal swimming pools and a beach café and
bar, a gym, spa pavilion library and lounge. MontAzure will be operated by
Twinpalms Management.
Price: From USD 600,000
www.montazure.com
From: Palace #20. Pick up a copy to read the full feature.