---
Arts, Culture & Lifestyle
Christmas 2017 Wish List: Ten of the Latest Gifts and Food You Will Love This Season
With the abundance of luxury food and gift offerings to be found in KL, we've rounded up some of the best Christmas meals and stocking stuffer ideas to help you check off your gift list.
1| Crabtree & Evelyn La Source Bath Experience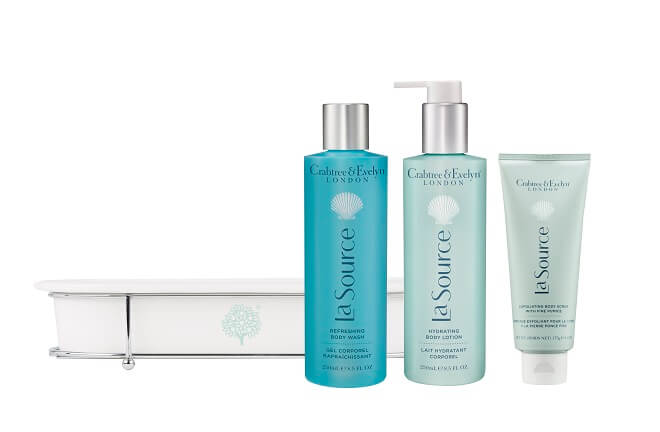 Have a luxurious body pampering session with the La Source bath trio for the festive season. The gentle body wash cleanses and hydrates while the creamy scrub awakens, exfoliates and softens the skin all over. Complete the bath experience with the light weight body lotion to condition and nourish skin. Includes: La Source® Refreshing Body Wash 250ml; La Source® Hydrating Body Lotion 250ml; La Source® Exfoliating Body Scrub 175g.
2| Ritz Carlton Kuala Lumpur's "A Ritzy Christmas" Xmas Day Champagne Brunch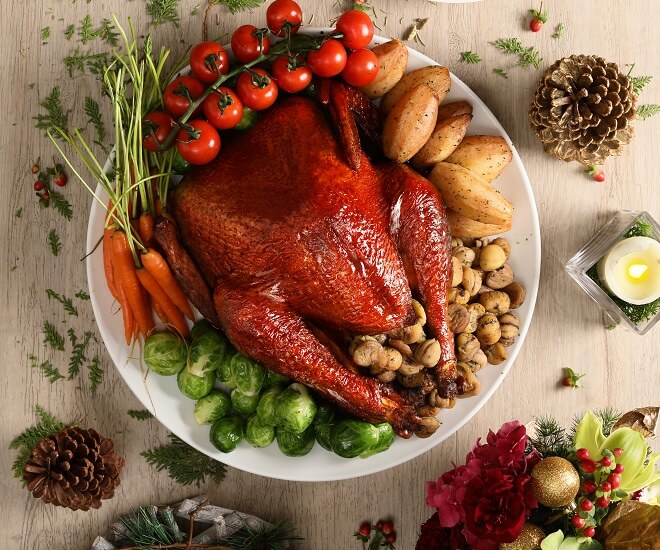 We pricked our ears at the mention of champagne. The eclectic spread will feature fresh seafood, tapas, pastas, soups, grilled meats, succulent roast turkey carvery on trolley, scrumptious Christmas desserts and festive favourites. Behold a special visit by Santa Claus and fun children's activities to spread more joy and cheer. December 25, Monday at The Cobalt Room from 12pm to 3pm.
3| Sothys Radiance Cracker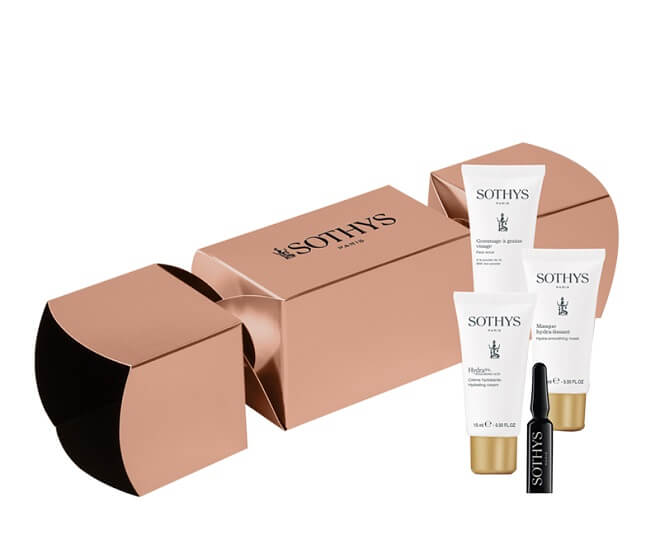 And their essential Energizing Radiance Ampoules extract of siberian ginseng, beech tree buds, almond biofibers and rise peptides The skin is immediately immersed in a moisturising treatment. Once removed, elasticity is fully restored to the skin. The skin appears smoother and visibly younger. Hydra3Ha.™ Gel Cream/ Cream 15ml, Face Scrub 10ml, Hydra Smoothing Mask 15ml and Energizing Radiance Ampoules 1.5ml sothys.com.my.
4| St Regis Holiday Hamper
Just because you won't be home for Christmas doesn't mean you can't send the loved ones at home something extra special to let them know you're thinking of them this season. Order a St. Regis Holiday Hamper to be delivered to their doorstep — a colourful array of edibles like gingerbread treats, Santa sugar cookies Christmas pudding, and wine and all packed in the famous St Regis leather trunk. Stregis.com.
5| Royal Selangor Imperial Tea Set and Caddy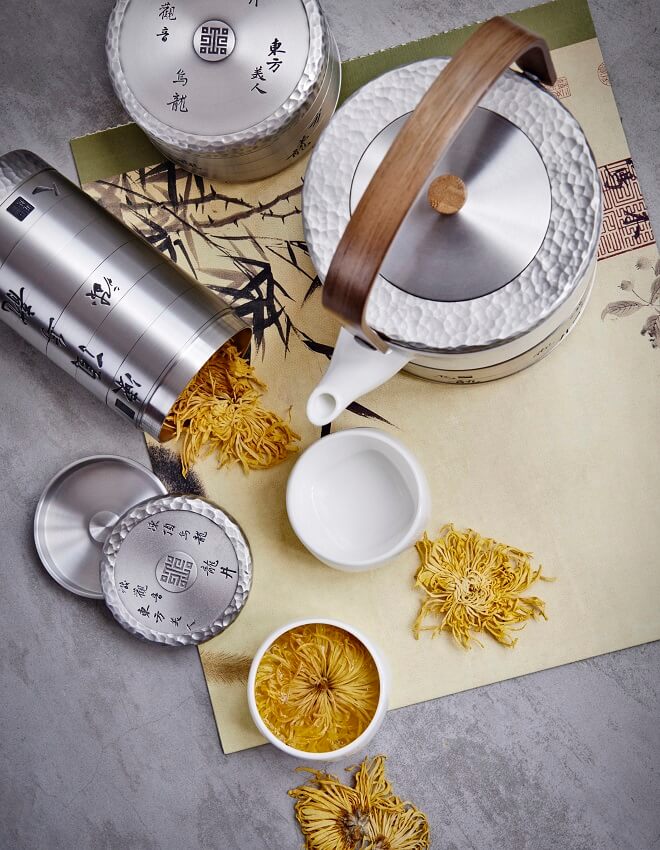 The family patriarch deserves to take his afternoon tea in ultimate elegance and style, the Asian way. Get him a tea set from the Royal Selangor Imperial Collection, inspired by traditional Chinese art. The set is a magnificent pewter teapot accompanied by ceramic cups and solid wood tray. To complete the experience, add on a loose leaf tea caddy, befitting of his favourite Da Hong Pao. Royal Selangor.
6| Intercontinental KL's White Christmas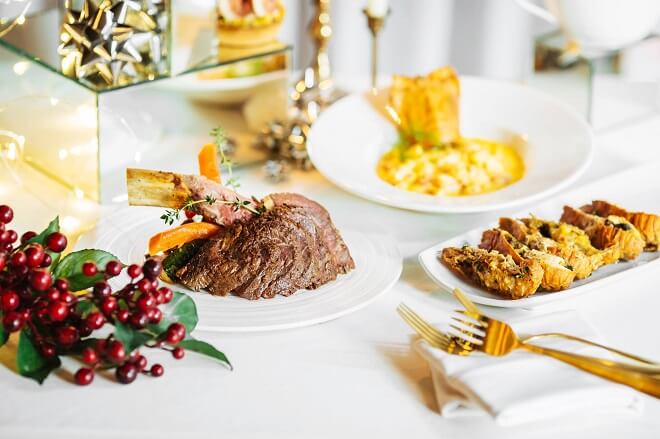 We might not have snow, but we have Intercontinental Kuala Lumpur's White Christmas to look forward to. Designed to bring a little taste of the Arctic, look for the 18-feet Christmas tree to instantly put you in the mood for year-end festivities all the way up to New Year's Day. And we haven't even gotten to the gourmet offerings yet. All month long, you can enjoy: A Christmas Afternoon Tea at IVIV Wine & Lounge Bar; Christmas roast feast at Serena Brasserie; Exquisite dim sum and multi-course dinner from Tao Chinese Restaurant and a seven course Kaiseki dinner at Tatsu Japanese Restaurant. For more on new year specials, visit Intercontinental KL.
7| Patti Sunglasses by Agnes b. Lunettes Eyewear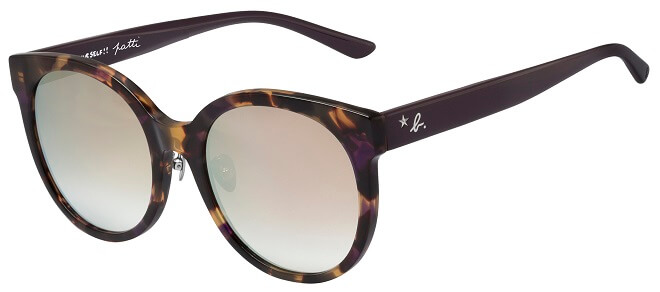 Rich vibrants colours and trendy details characterise the agnes b. Spring/Summer 2018 collection and who cares if the season is late to our shores, we get sunshine and rain all year long anyway. The French designer's independent spirited eyewear gives you plenty to admire in every pair of shades, with contrasting elements of metal, acetate and design details coming together to complete your #OOTD, as the millennials call it. Our pick from the collection is Patti in purple/brown horn, for its delightfully oversized frame and generous corners. Available in Malaysia from Eyewear Creations Group.
8| Martell V.S.O.P Medaillon Cognac Gift Set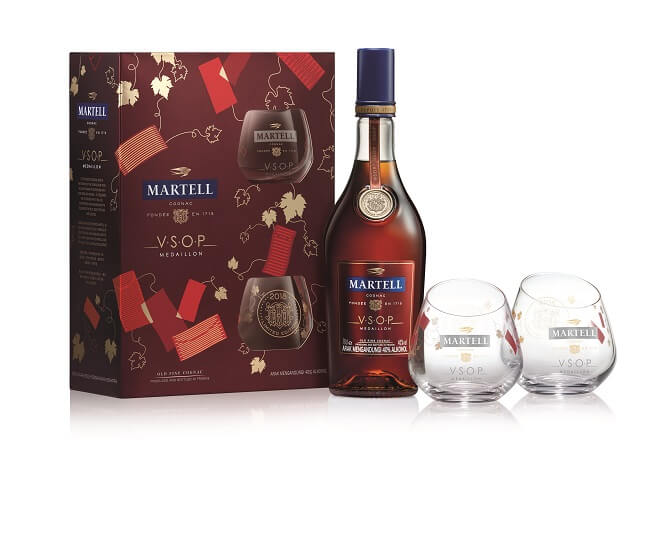 For a business partner or a favourite uncle who would enjoy the rich and smooth taste of this very popular French cognac after dinner. The boxed gift set includes a 70cl bottle and two limited edition glasses, available at leading alcohol retailers.
9| Vitra Eames Toy Elephant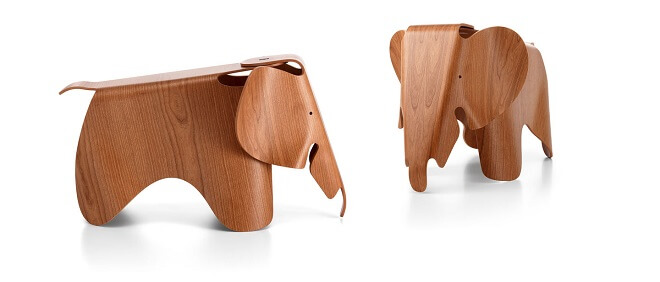 Add a touch of modern classic flair to someone's living room with this elegant plywood toy elephant designed by Charles and Ray Eames, husband-and-wife home design power couple in 1945. Their creation comes to life to breathe fresh energy into your living room while doubling up as a light-use table stand. Xtra Furniture.
10| Johnnie Walker "Artist Series" Special Edition Bottles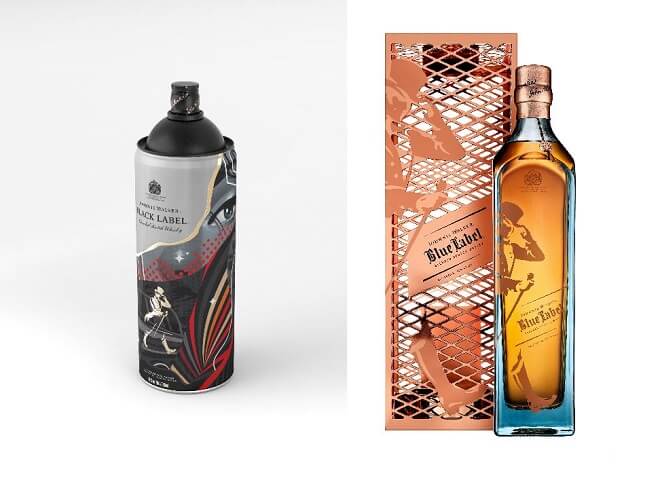 Johnnie Walker's collaboration with LA-based street artist Tristan Eaton culminates in designs for the holiday season gift packs, most notably, the Johnnie Walker Black Label Spray Can edition as part of the collectible 'Artist Series' gift packs. The other mashup is with award-winning British designer Tom Dixon to create the Johnnie Walker Blue Label Capsule Series, which was "inspired by the craftsmanship and heritage that goes into every drop of the blend."