---
Style & Beauty
The Victoria Bag by Hermès
Fashion trends come and go but one movement is definitely here to stay: sustainability. Hermès, the French heritage house known for its ultra-luxurious calfskin bags, is now experimenting with a new fungi-derived leather alternative material. The Victoria Bag, one of its classic handbag designs, is reimagined in a mix of canvas, calfskin and Sylvania — […]
Fashion trends come and go but one movement is definitely here to stay: sustainability. Hermès, the French heritage house known for its ultra-luxurious calfskin bags, is now experimenting with a new fungi-derived leather alternative material.
The Victoria Bag, one of its classic handbag designs, is reimagined in a mix of canvas, calfskin and Sylvania — a new form of Fine Mycelium, produced by MycoWorks.
The San Francisco-based start-up has managed to find a way to turn a "network of threads from the root structure of mushrooms—into a material that imitates the properties of leather."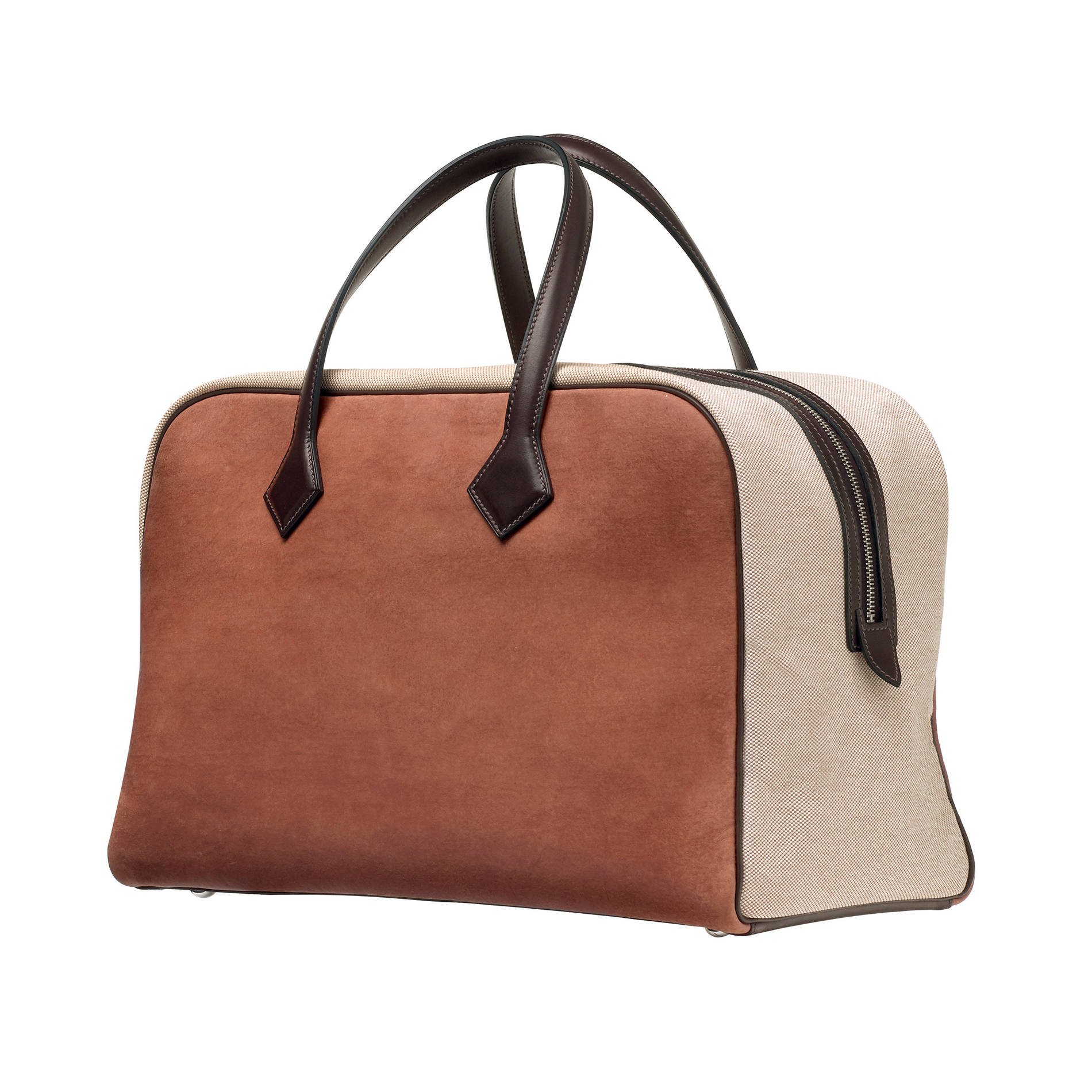 Fine Mycelium, the genesis of Sylvania, is manufactured in the MycoWorks facility. It is then tanned and finished in France by the Hermès tanners to further refine its strength and durability, and shaped in the workshops by in-house craftspeople.
The amber-hued travel bag retains a sturdy silhouette with a natural patina finish, much like its original version that was born in 1997, Hermès' Year of Africa, and named after Zimbabwe's famous waterfalls.
It seems fitting that a travelling bag inspired by nature has now taken on a new sustainable material as a response to increasingly ethically minded and sustainability-focused consumers.
This article was originally published on www.lofficielmalaysia.com.