---
World Of Watches
See how the artists bring a deeply personal eye to Gucci G-Timeless watch
Gucci and creative director Alessandro Michele recruits visual artists from different parts of the world to present the Italian house's latest digital campaign of the G-Timeless watch. The campaign revolves around the bee motif of Gucci, which was debuted in the 1970s and became the house's unmistakable identity, now reimagined by a collective of artists from all over the world. It […]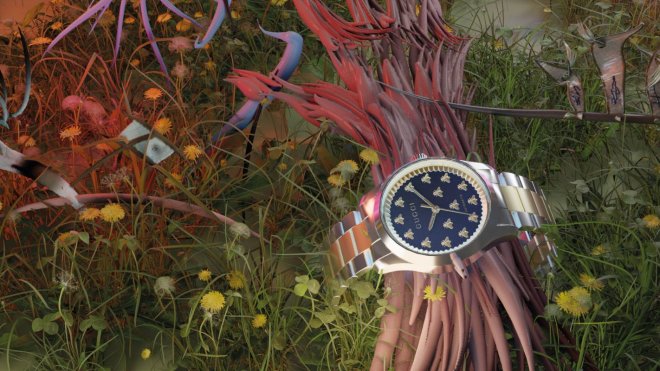 Gucci and creative director Alessandro Michele recruits visual artists from different parts of the world to present the Italian house's latest digital campaign of the G-Timeless watch.
The campaign revolves around the bee motif of Gucci, which was debuted in the 1970s and became the house's unmistakable identity, now reimagined by a collective of artists from all over the world. It is also the essential character of G-Timeless collection, where it serves as the indices and the statement embellishment on the stone dial. 
Designed for women and men, G-Timeless comes in a variety of selections in sizes and models be in an 18kt yellow gold case with black onyx or a classic steel case with blue lapis stone dial.
From Kieron Livingstone from UK to Andrey Kasay from Russia, see how the visual artists reimagine Gucci's signature timepiece with a deeply personal eye:
Visit gucci.com to find out more.
This article was originally published on www.lofficielmalaysia.com.